Having a baby is the biggest and most important event in any parent's life and it's only natural that you want to give your baby the best and safest start in life when it comes to sleeping arrangements.
With such a range of baby bed options, however, it can be overwhelming. Before we give you our choice of the best cots on offer, we'll firstly run through some of the baby bed terminology.
Moses Basket
A popular sleeping option for newborns is a Moses basket. It's a small, lightweight and portable sleeping space for very young babies, normally made from a woven natural material such as bamboo. This is a good option as it's easy to carry around the house while your baby is very young. They are only suitable up to around 4-6 months and are not safe to use once your baby is pulling up or rolling over by themselves.
Crib/co-sleeper
A crib is made of slatted wood and is more of a less portable, substantial bed. It's not quite as big as a full-size cot so is a good option and a space-saver to keep your newborn baby in the bedroom with you for the first few months. Co-sleeping cribs have become increasingly popular over the last few years. They attach to your own bed so you can sleep next to your baby without the physical risks of bed sharing.
Standard-sized cot
Lastly we have the standard-sized cots that most people will be familiar with. This is the larger of these three options and is the most solid and therefore the least portable. A cot should serve its function until your child is 2-3 years old – or longer for convertible cot beds. Although the portable options might appeal as a bed to use from birth, you can still use a cot from birth, or transition to one when your child outgrows their crib.
---
Best cots
SnuzPod Bedside Crib
The SnuzPod is primarily designed to attach to the side of your bed as a co-sleeping crib. It has 9 adjustable height settings so you can perfectly match the crib height to your mattress.
This allows safe, easy access to your newborn from the comfort of your bed. It's perfect for mums who needed surgery during childbirth and want to breastfeed whilst recovering in bed.
The upper section can be lifted off and used as a portable Moses basket. Very handy for carrying your baby around during the day into different rooms and for daytime napping.
SnuzPod crib, £199.95, Amazon
---
IKEA Gonatt Cot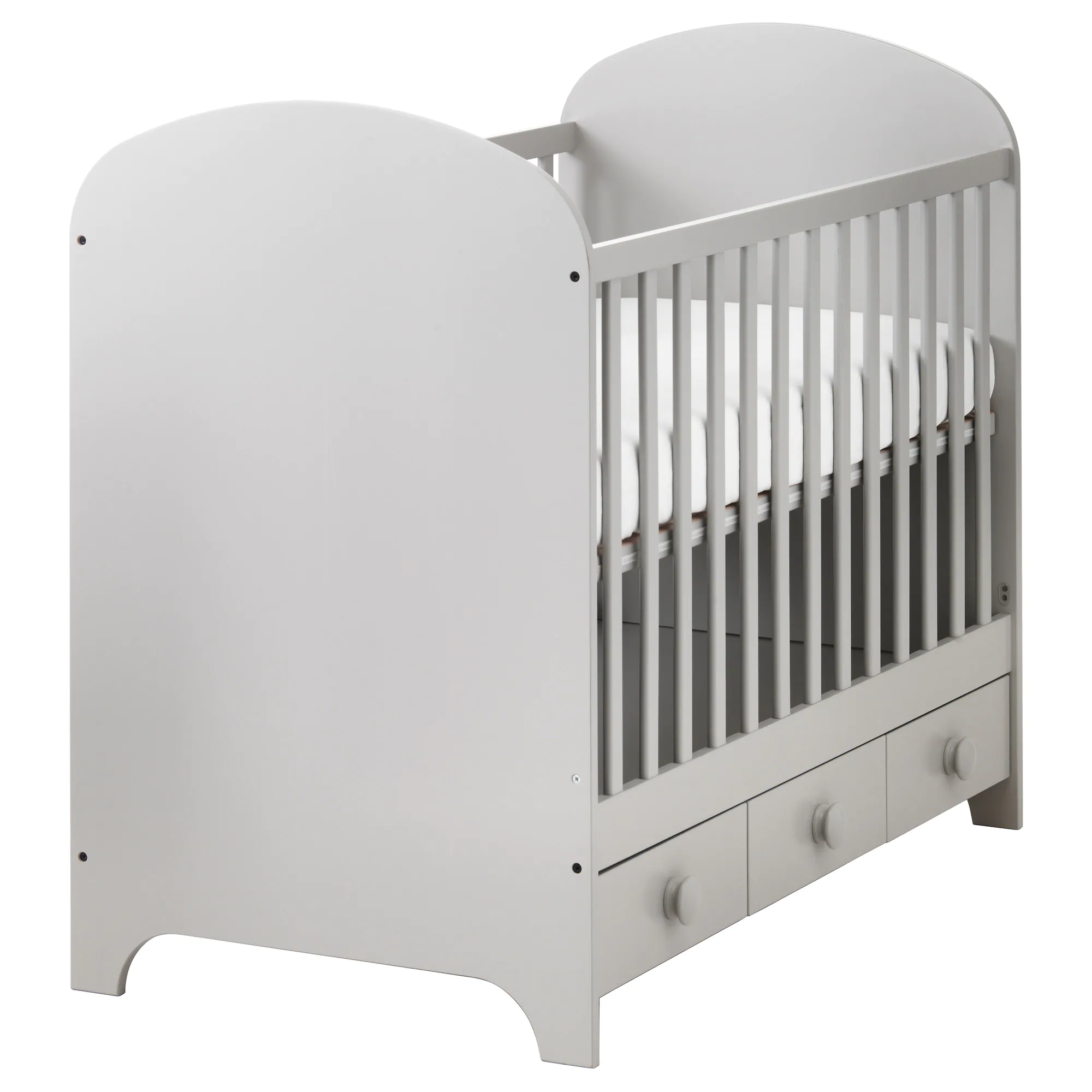 If you are brave enough to assemble your child's cot then IKEA has a range of stylish and affordable cots. If built correctly they are incredibly reliable, sturdy and long-lasting. Among the best IKEA has on offer is the Gonatt.
Its three drawers are perfect for bedding and other nursery essentials and the ventilated base keeps the sleeping temperature cool.
The mattress (sold separately) can be set at two heights. This cot has longevity on its side. One side can be removed to convert the cot into a toddler cot bed, postponing the need to buy a separate toddler bed for a few years.
Gonatt cot, £180, IKEA
---
Bloom Alma Urban Cot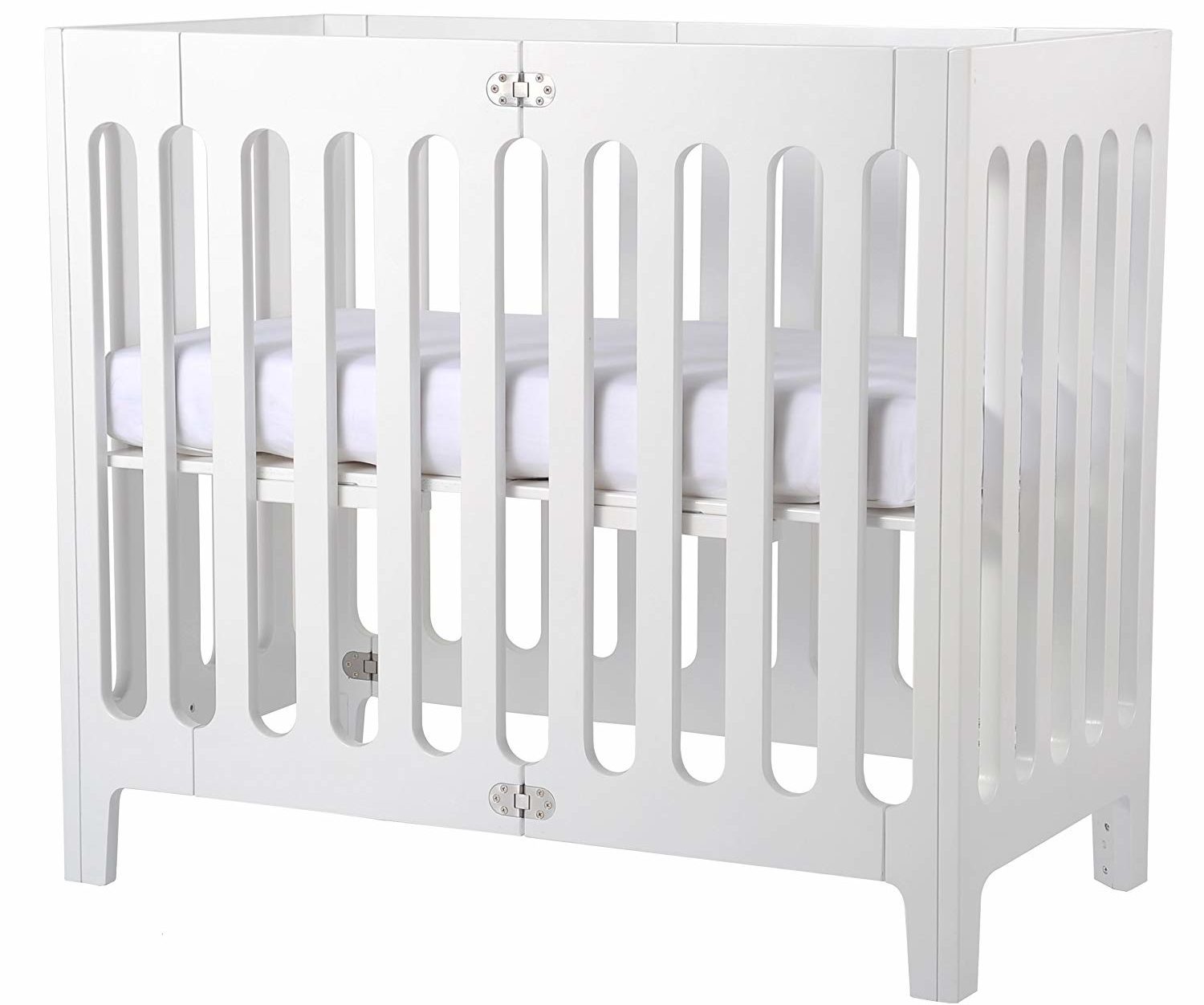 If you have a relative that will occasionally look after your child then storing an Alma Urban cot at their house is perfect. It cleverly folds away and is able to be put back up again without any tools or assembly required.
This foldable design is very handy for grandparents who aren't savvy when it comes to building furniture and who want to easily pack away the cot to save on space when it's not in use.
Although its USP is the clever foldable design it's also solid and sturdy enough to use as a main bed. It's a little bit smaller than standard-sized cots so past the age of two you'll need to use the matching Alma Papa Toddler rail to convert into a toddler bed.
Blooma Alma cot, £299.99, Amazon
---
Inovi Cocoon Folding Moses Basket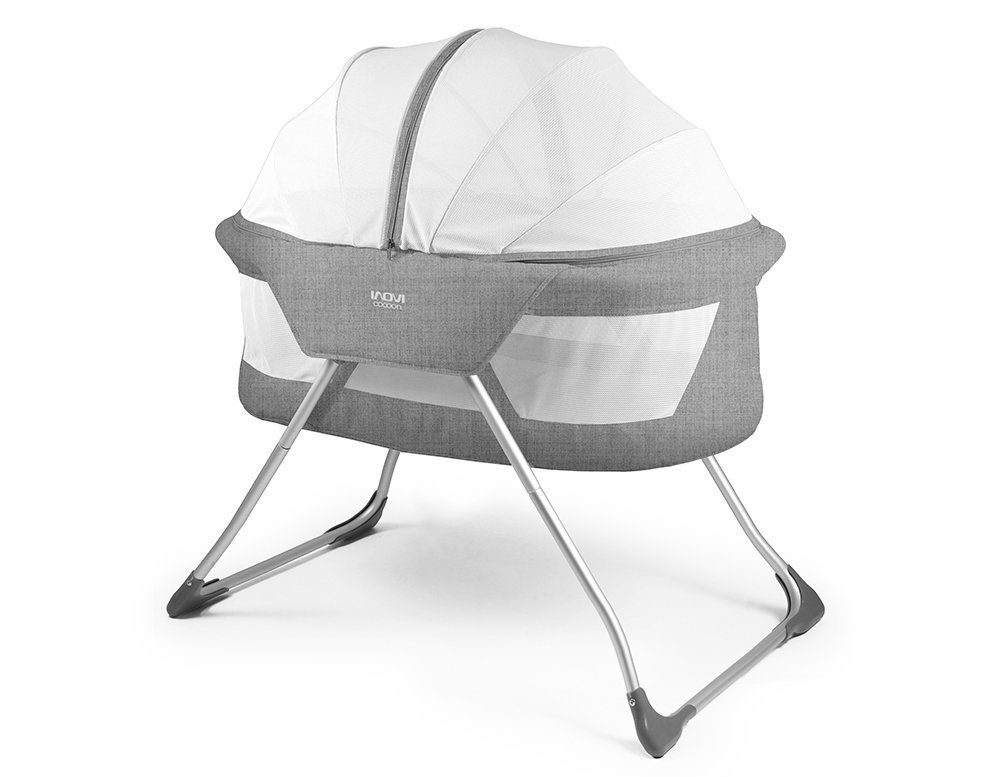 The Inovi Cocoon is lightweight, foldable and perfect for newborns up to 6 months. Easy to carry from room to room, this Moses basket features a 'cocoon' style hood for added security and protection.
The hood is particularly useful if you have nosy cats around the house that may want to get too close to your baby. This will keep them from potentially jumping in to see the new arrival!
This Moses basket is ideal for travelling with your baby or for overnight sleeping.
Inovi Moses basket, £93.95, Amazon
---
East Coast Nursery Carolina Cot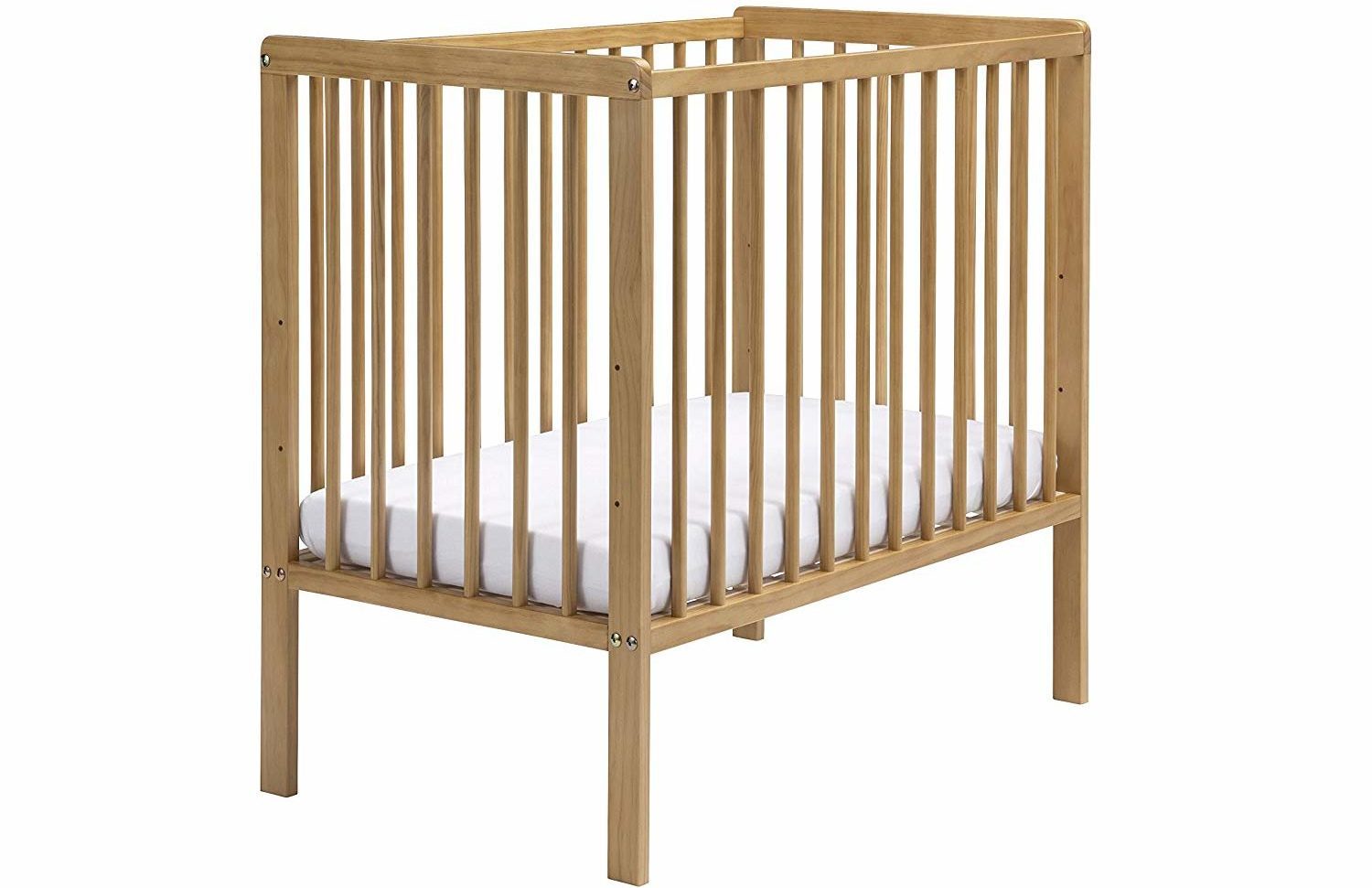 At the time of writing this cot is £75.99 which makes it incredibly good value, especially with a mattress included in the price. It has a slim, space-saving design which means you can fit it into your bedroom for the first six months if you wish before moving it into the nursery.
This cot could be even better value if you consider using it for the first six months, as you could avoid paying for an extra crib or Moses basket.
The open wooden slats mean it's easy to check on your baby and you can adjust the mattress to three different heights, raising it for easy access to newborns. This cot could potentially be the only baby bed you'd need for the first two years if you are buying on a budget.
East Coast Nursery cot, £75.99, Amazon
---
For even more ideas and inspiration for your home, pets, garden and family life like us on Pinterest and Facebook
---
By Jamie Cameron
Sign up to the weekly Inspiralist newsletter and get the top stories delivered straight to your inbox.
Sign Up