In 2018, toy company Build-a-Bear Workshop launched Pay Your Age, a promotional scheme that would allow parents of children the chance to buy any bear at the price of their child's age.
The scheme originally caused chaos, prompting massive crowds and shortages of toys across stores in the UK, US and Canada.
However, the retailer has since revised the policy, offering the 'pay-your-age' incentive on a 'Birthday Treat Bear.'
The idea is that you can snap up one of the special birthday bears for as little as £1 (if your child has turned one years of age).
The bear is listed on the Build-a-Bear website as not only a physical toy but, of course, a special birthday build experience.
"Bring the birthday boy or girl into the Workshop to count their candles any day during their birthday month, and how old they are is how much it costs to make their own Birthday Treat Bear," the listing states.
The cuddly brown teddy bear is a fairly sizeable 38cm in height and would usually cost £14.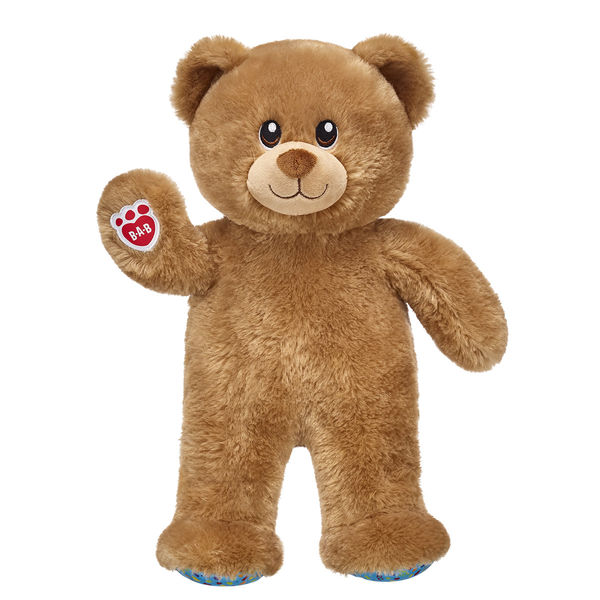 He features brown fur with a fun 'Happy Birthday' confetti design on its paw pads and you can of course customise him with clothing, sounds and accessories.
To qualify and take advantage of the special offer, ID is not required but you must sign up for free as a member of the Build-a-Bear Bonus Club.
The offer is only available in-store and it also entitles you not only to the bear build but a special birthday heart ceremony, birthday heart for your new furry friend, photo prop, birthday sticker, party heart and ceremonious ringing of the birthday bell!
Visit the official Build-a-Bear website for further information on the Build-a-Bear Birthday Treat Bear. 
Follow Inspiralist on Facebook and Pinterest for all your eco-friendly lifestyle and sustainable home decorating ideas.
Sign up to the weekly Inspiralist newsletter and get the top stories delivered straight to your inbox.
Sign Up