If you've ever wanted to let your kids really live out their childhood dream, there's a magical furniture company that can do just that.
Called Circu, the luxury brand for children takes inspiration from some of the most fantastical dreams out there to create astonishing products for around the home.
There's everything from lighting to seating; mirrors to chairs but it might just be the beds that are most jaw-dropping.
Have, you for instance, ever wanted to sleep inside a mermaid shell?
See: You Can Learn to Swim Like a Mermaid Thanks to These Magical Classes
See:You Can Now Create an Entire Disney Little Mermaid Bedroom for £50
Called 'The Little Mermaid', this stunning bed may look like something you'd find under the sea but it's actually a luxurious princess bed perfect for any budding mermaid's room.
Not to mention the shell actually lights up and changes colour.
Then, there's the series of transportation vehicles that are far from your a-typical mobiles.
Why dream of cars and lorries when you can have your very own bed that's a plane, a rocket or even a hot air balloon?
See: These Frozen Bedroom Ideas are Simply Enchanting
Each one is sure to bring out the adventurous spirit in kids, with many bringing to life your favourite Disney ideas or locations.
Mini Cinderellas are sure to feel right at home with their very own castle bed that can be paired with a variety of fairytale room accessories including enchanted mirrors and fantasy-style drawers.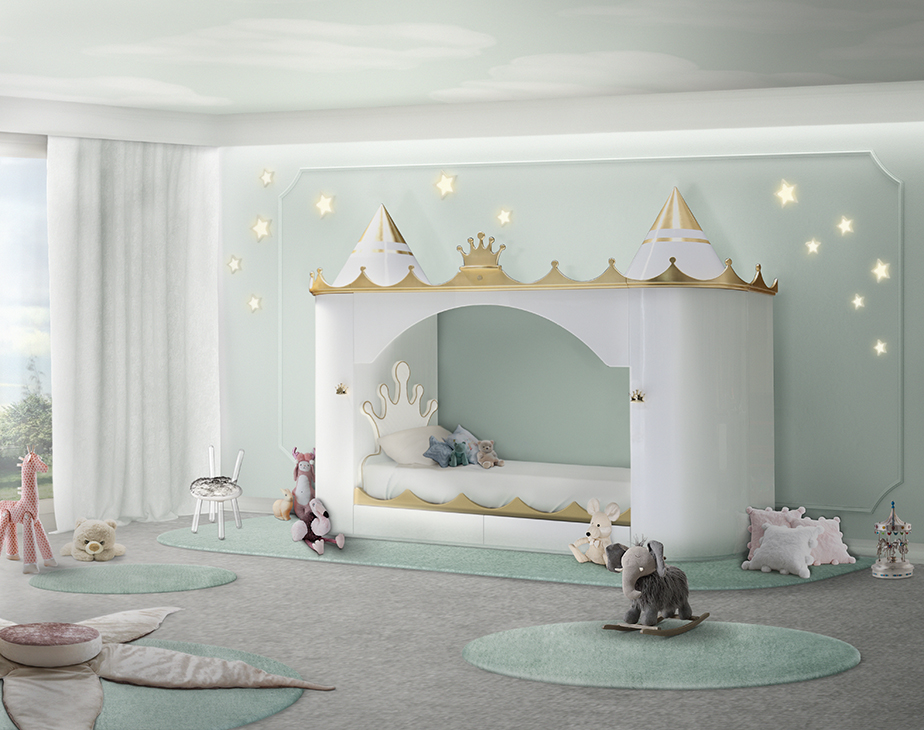 Of course, the designs look incredible, but they're also fairly educational too encouraging little ones to dream big and reach for the stars.
Magical furniture designs are available via the official Circa website, with prices available on request. 
Follow Inspiralist on Facebook and Pinterest for all your eco-friendly lifestyle and sustainable home decorating ideas.
Sign up to the weekly Inspiralist newsletter and get the top stories delivered straight to your inbox.
Sign Up