What if you could snap a photograph of your food with your mobile device to get a complete calorific and nutritional breakdown of your next meal? Well now you can.
The typical laborious effort involved when trying to find out what you or your family are about to eat, the nutritional benefits or negatives, and counting the number of calories is often a turn-off when it comes to preparing meals.
That time consuming process has now been simplified thanks to a new mobile application called Foodvisor.
All you need to do is download the application, enter in some health related details and snap a picture of you or your families latest meal and it will provide a detailed nutritional breakdown of what is on the plate.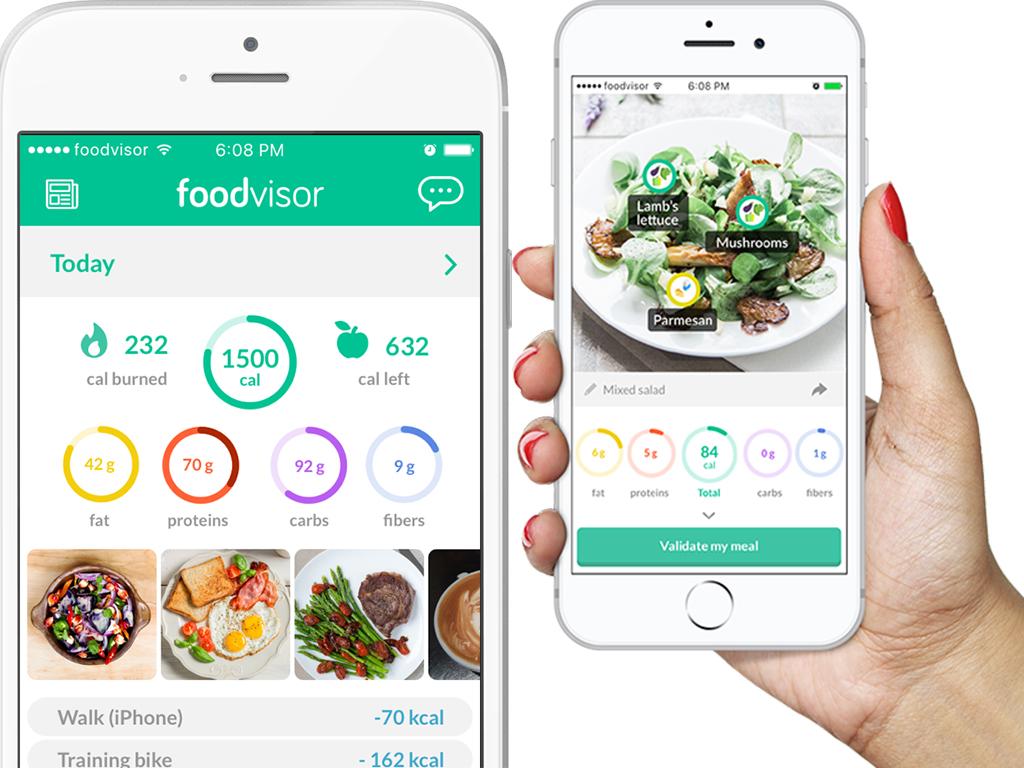 How It Works
Once downloaded to your mobile device, simply photograph a meal and the application will identify the food on your plate and give you a nutritional breakdown, which includes the total calorie count, fat, proteins, carbs, and fibers.
If meal-to-meal nutritional breakdowns are not enough, users can ask for a daily calorie count that will help them lose weight, assuming you need to, and the app records your intake and progress. You can improve the data by entering your weight, height, gender, and age, and your progress is plotted on a chart over time.
The application can also scan barcodes of food in shops to give you health information, and let you know if it is good for you or not. Foodvisor currently holds more than 700,000 barcodes in its database, with more and more added daily. If you scan something that isn't currently stored, you can add it yourself and it will recognise the item the next time you scan it.
The app launched in France in 2018 and is now in the rest of Europe with over 1 million daily users.
The Foodvisor app is available for iOS or Android and it's completely free.
Follow Inspiralist on Facebook and Pinterest for all your eco-friendly lifestyle and sustainable home decorating ideas.
Sign up to the weekly Inspiralist newsletter and get the top stories delivered straight to your inbox.
Sign Up