New research has revealed that parents across the UK spend a whopping £9.1bn trying to entertain their kids over the summer holidays – that's nearly £1,000 per household!
The great news is there are plenty of more affordable ways to entertain the kids without blowing the budget. From playing and learning; exploring your local area; getting green fingered; to having some creative fun at home.
Below are top ways both kids and parents can have hours of fun together.
head out for a nature walk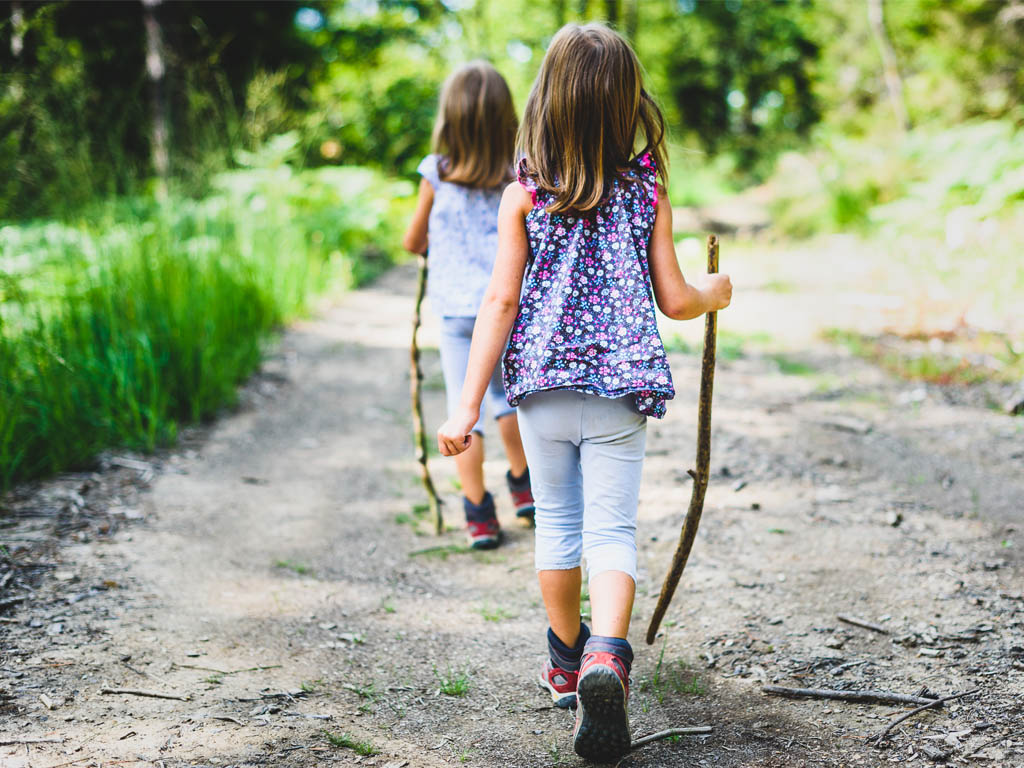 Kids love learning about the world around them so why not head out on a nature walk to explore your local surroundings?
You can even make up a checklist of things to spot, such as specific types of trees or insects, and tick them off together.
Added bonus is anything you collect such a unusual leaves or shells by the beach can make for a wonderful addition to any nature-themed room.
---
See: How to Make On-Trend Shibori Tie Dye
---
Get creative with crafts
Tie-dying has been a classic activity on the bucket list of many parents and children during the holidays. Change it up by trying out a lesser-known technique called ice-dyeing to give your old or glum tees, socks and cushions a new lease of life. The best thing is that this activity isn't as messy or daunting as it sounds.
In fact, it's inexpensive and encourages your little one to get as creative as she or he wants.
For this, all you need is more than one colour of DYLON Hand Dyes, an item you want to dye (an old white tee, for example), a bag of ice cubes, rubber gloves, cooling rack and large plastic tray.
---
Have a summer reading checklist
Alternatively, if you're concerned about too much screen time, there's always making reading fun. Yes, really! Of course, kids love nothing more than being rewarded for achieving their goals so why not create a reading checklist of your favourite books as a child?
Popping into your local library too can seem like a world of wonder for little curious minds!
---
See: These Gravity Defying Shelves Will Make It Seem Like Your Books Are Floating in Midair
---
Play and learn apps
Digital screen time is almost inevitable but IntellectoKids Learning Games app makes it a valuable experience.
The app has a range of fun and educational games that teach kids aged 3-6 a variety of skills including the alphabet, numbers, basic mathematics, memory and logic skills, so it's perfect for busy parents who want to keep their kids occupied while boosting their IQs.
Plus, it offers a seven day free trial so you can get a taster before you sign up.
---
enjoy outdoor games and a PICNIC
Embrace the sunshine and head off to the countryside, the seaside or even a local park and enjoy some outdoor games such as frisbee and hot potato. Follow this up with a delicious picnic.
Simplify your snacks and food with Vaya Jumbo, a tiered lunch box that keeps your meals hot or cold for up to six hours, so you can tuck into a lush spread of the family's favourite dishes regardless of how unpredictable the weather is.
If it's chilly, load it up with a warm tomato soup, and if it's sunny, fill it with crisp, cool salads.
---
Develop a green thumb
Whether you have a house or flat, summer is the ideal time to teach your little one about gardening, especially as various studies have proved that it improves a child's wellbeing, learning and overall development.
Be sure to spend time with your child reading tips and articles about pot plants, herbs and vegetables, as well as planting the seeds, so they really feel involved. If they're older and ready to take up some responsibility, make a dedicated play garden for them to grow plants, enjoy sensory play and have a digging patch of their own.
---
Get baking
An easy way to entertain the kids on a budget is to bring out the old recipe books and bake up a treat.  You just can't go wrong with Rice Krispie or fairy cakes or even bring out the food colouring or cutters and decorate your cakes in style.
---
Explore local attractions
Act like a tourist in your town and revisit the museums, cathedrals and zoos around your area. Often you can even find deals online if you book these in advance. Check out Visit Britain find your local attractions and plan your visit.
---
Visit National parks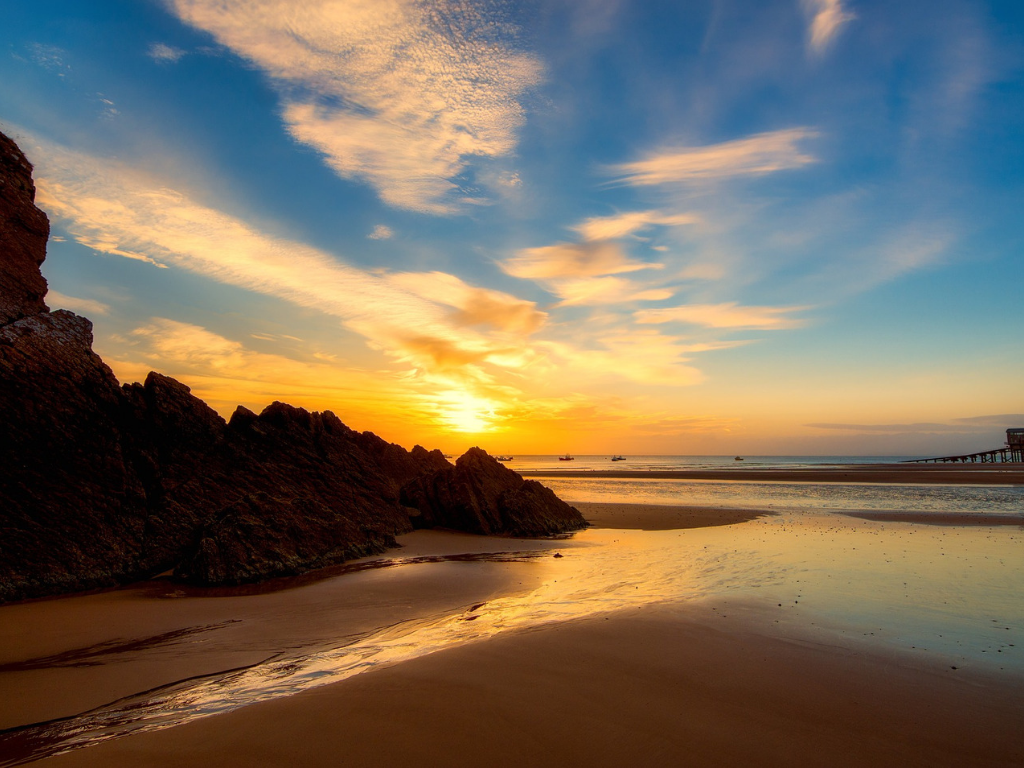 A cheap and cheerful way to explore the beauty that's around us, national parks in the UK are a great way to have a super family day out.
Immerse yourself in wildlife, bring along a kite or pack a picnic, the choice is yours!
---
Go camping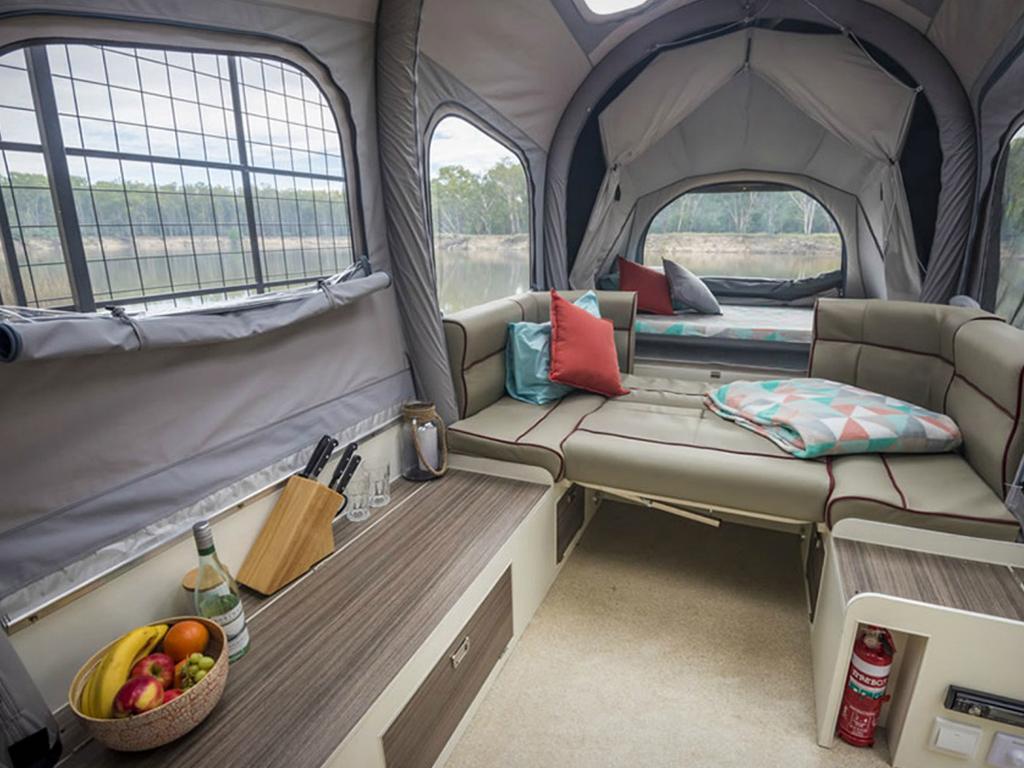 A classic family holiday is simply to pack up and head out in a camping van.
There's an amazing selection out there – just see this guide to the best family camper trailers for serious inspiration – so you can cast aside the image of a leaky roof and cramped conditions nowadays.
---
Visit your local swimming pool
There's nothing quite like combining fitness and fun so why not take your little one down the local swimming pool?  It's fun, inexpensive and you're guaranteed to have a great time.
Plus, if you're feeling extra fancy, you can always take the kids for mermaid swimming classes instead.
Follow Inspiralist on Facebook and Pinterest for all your eco-friendly lifestyle and sustainable home decorating ideas.
Sign up to the weekly Inspiralist newsletter and get the top stories delivered straight to your inbox.
Sign Up