If you're looking for inspiration on what to get the gadget lover in your life, look no further. Technology moves so fast these days it's hard to keep up so we've done the hard work for you and compiled the hottest tech and gadget gift ideas that 2018 had to offer.
The best news of all, however? These picks will most definitely see you through 2019 and beyond.
Scroll down for the latest tech and gadget gift ideas that will be guaranteed to surprise and delight gamers, photographers, audiophiles and bookworms alike. And pet owners, fear not, we've even included the latest up-to-the-minute pet tech gifts. Humans and furry friends alike will be able to appreciate them!
Nintendo Switch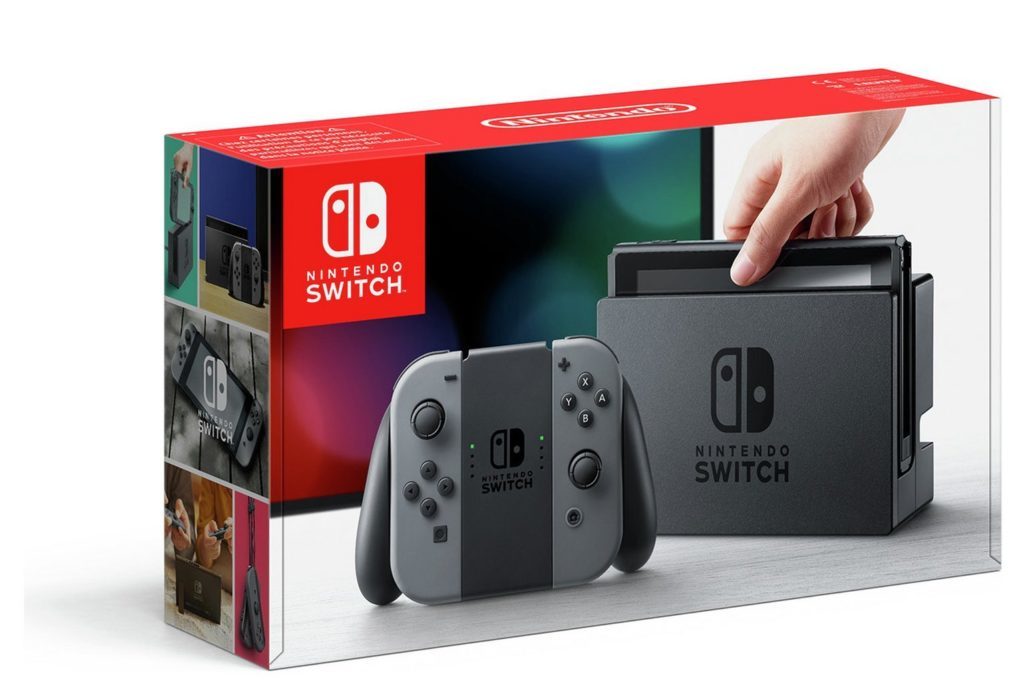 We start our gadget gift ideas with Nintendo's pioneering hybrid console, giving you the best of the home and handheld console worlds in one convenient package. Nintendo Switch not only connects to a TV at home, but it also instantly transforms into an on-the-go handheld using its 6.2-inch screen.
For the first time, players can enjoy a full home-console experience anytime, anywhere. Initially very tricky to get a hold of due to demand, there are now plenty of units to go around and some fantastic games to accompany it.
---
Amazon Kindle Oasis 8GB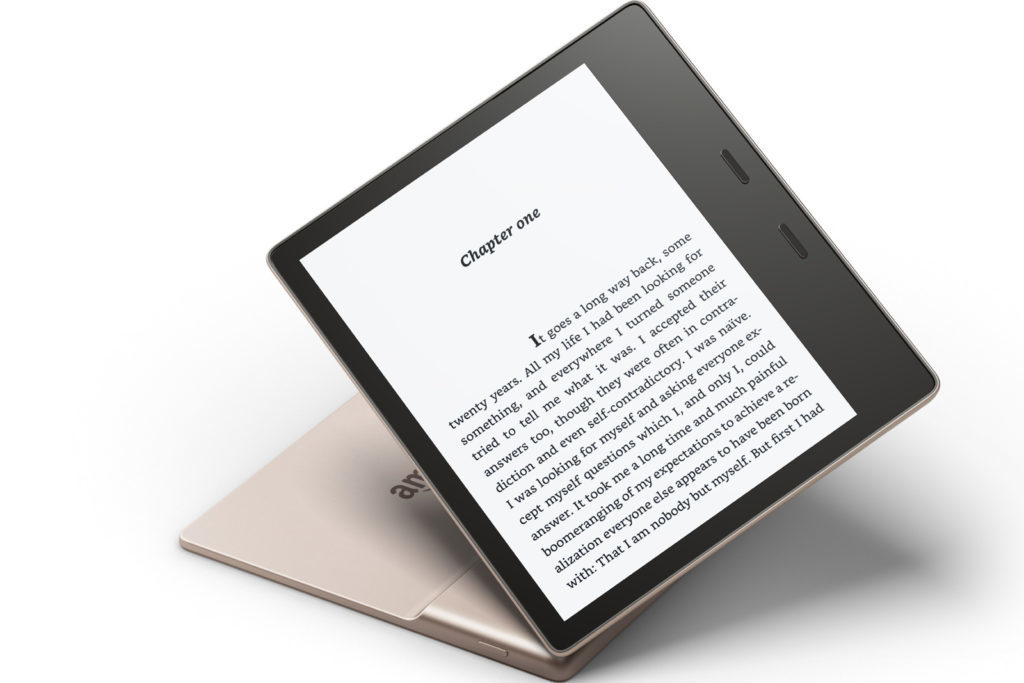 Amazon's latest model of the luxury Oasis Kindle line includes a larger 7 inch screen, new aluminium case and is the first time a Kindle has been water resistant. It can actually survive two hours submerged underwater – handy if you fall asleep on the lilo.
The new Oasis also includes support for Audible – the main way to buy and download audiobooks. If you already have an Audible account, previously purchased audiobooks will show up alongside your regular books.
As with the trend for most new tech, the headphone jack has been removed. Instead, you'll have to use Bluetooth headphones or a Bluetooth speaker to listen to your audiobooks.
---
Fujifilm Instax Square SQ6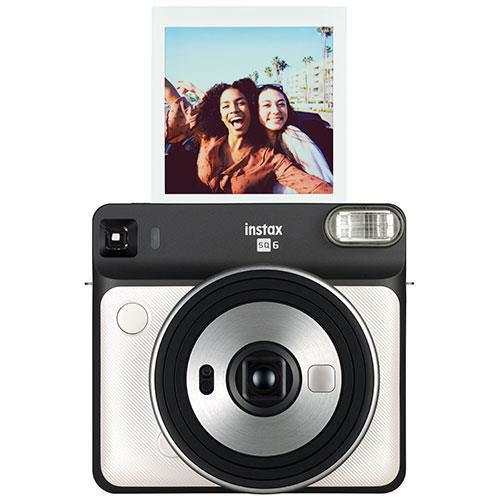 A next-level polaroid camera for the Instagram generation, the Instax Square SQX allows you to edit and add filters before you print from the back of the camera.
The quality of the instant snaps are more for the fridge than photography competitions but this is still easily the best and most fun instant camera on the market. A roll of film works out at around £9 and gives you 10 photographs, so aim wisely.
Selfie mode included, naturally.
---
FitBark 2

Suitable for large and small dogs, this compact pet activity tracker, FitBark, is developed by vets. FitBark 2 syncs to your smartphone via Bluetooth and upon entering your pet's size, age and breed it will calculate daily exercise goals to keep your dog healthy.
If you use a FitBit, Apple HealthKit or Google Fit device to track your own exercise the FitBark can syncs with those and a daily combined graph shows if dog and owner are reaching goals.
One of the best features, 'sleep score' seems particularly useful, alerting you if your dog isn't sleeping well – indicating a trip to the vet might be in order.
---
Eyenimal Pet Camera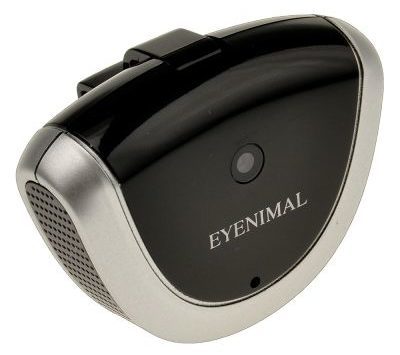 We don't want cat owners to feel left out so how about this Eyenimal camera that allows you to see exactly what your feline friend really gets up to.  This tiny camera weighs only 35 g and fits on most pet collars.
Over 2 hours battery life, 4 GB flash memory, integrated microphone, USB connectivity and a 680×480 pixel image resolution, all help to make your moggy the star of the show. Be warned though, you may never look at your cute little kitty the same way again!
---
Sony WH-1000XM2 Wireless Headphones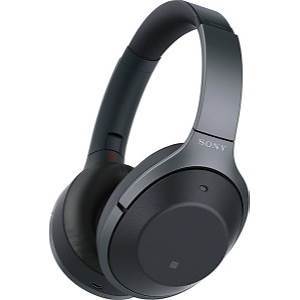 These are probably the best wireless headphones on the market for a few reasons. The crystal clear sounding audio and superb noise cancelling capability are obviously key. However, as most of the higher end headphones also offer similar quality here, it's the neat little touches that set this Sony pair apart.
They feature an ambient noise mode that only lets in mid-to-high frequency tones (such as announcements in a train station). The Quick Attention mode allows you to let in all outside noise without taking off the headphones.
Now you don't need to annoyingly take off your headphones every time your co-worker asks you a question.
---
Q-Acoustics M3 Bluetooth Soundbar

The compact and elegant design of this soundbar will fit neatly under any TV, regardless of whether you mount the M3 on the wall, a shelf or cabinet. Set up is so simple, including Bluetooth and HDMI connectivity, with the latter supporting Audio Return Channel (ARC).
The most important feature, the sound quality, is excellent, filling a room easily and creating deep bass tones courtesy of its built in subwoofer. Perfect for your favourite Netflix shows and scary movies.
---
Jaybird RUN Wireless In-Ear Headphones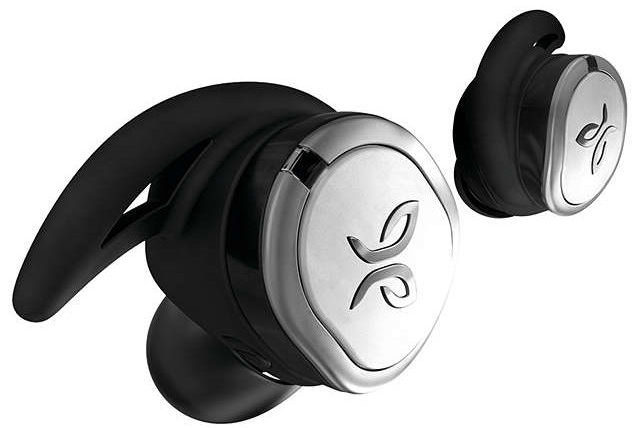 This is one for the gym bunnies in your life. Weather and sweat resistant, these in-ear headphones will stay securely in your ears whilst allowing you the freedom of a wireless run or workout. An in-built omni-directional mic with simple one-button control on the ear-bud means you can take calls easily without stopping.
A 4 hour battery life and further 8 hours possible with the included charging case means you will be powered throughout any session. A rich and loud sound make these the ideal companions to any fitness-based new year's resolutions.
---
Samsung Galaxy S9 Plus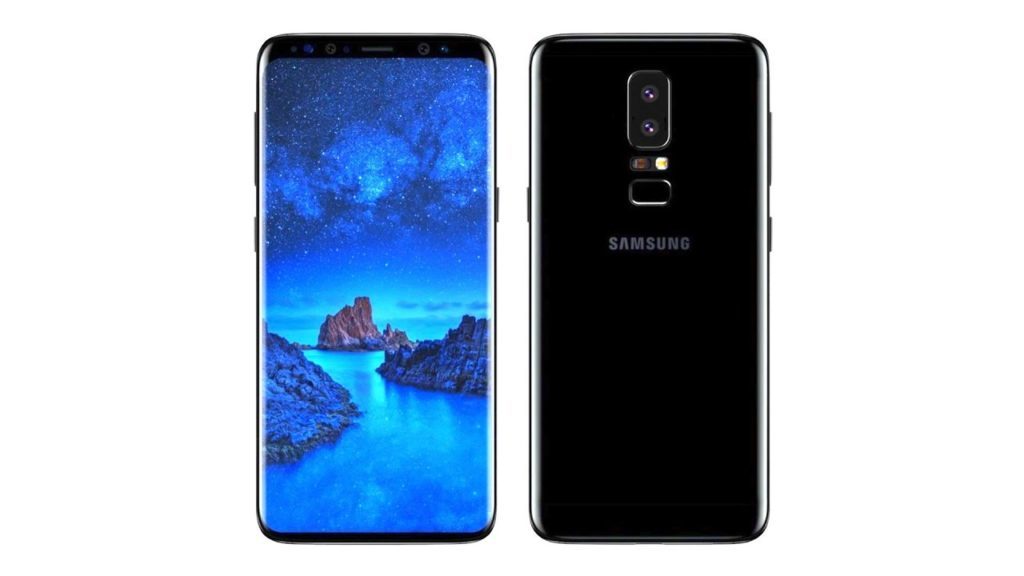 Possibly the best smartphone available to buy if you value camera and screen quality. What draws the eye initially is the sumptuous 6.2 inch curved 'infinity' display, but what will maintain the eye's desire is the camera capability.
The S9 Plus benefits from rear dual-lens 12MP cameras that boast a f/1.5 maximum aperture. This is the first camera phone with such a wide aperture, giving the S9 Plus low-light and noise-defeating powers. Night time or low light photos can now be taken with confidence.
Samsung now has a sound system to rival the iPhone X with the first ever inclusion of stereo speakers on a Samsung handset. The S9 Plus has tried to match everything the iPhone X offers with the added benefit of a larger screen and a 3.5mm headphone jack – a rarity these days, but still a popular feature that iPhone users regularly complain about.
The only feature it falls down on when trying to match the iPhone X is the AR Emoji mode, which is embarrassingly bad in comparison, but it's hardly a deal breaker.
Amazon, £832.91 (128GB)
---
Kawasaki Hoverboard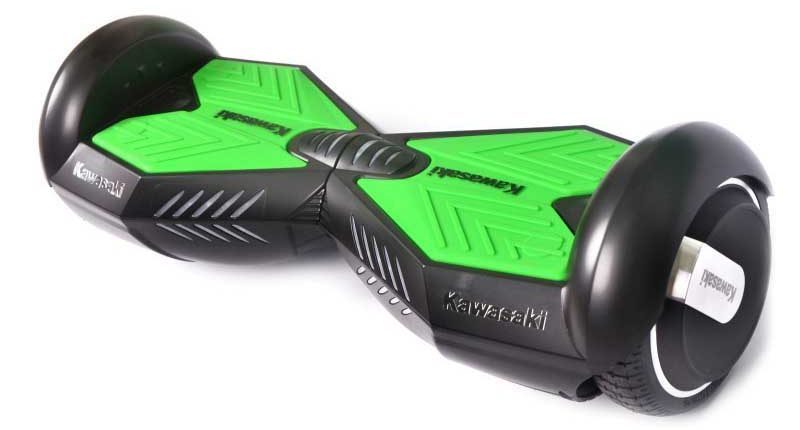 We know what you're thinking, no it doesn't actually hover Marty McFly style, but this is still a pretty cool piece of kit. Just step on to the hoverboard and you are ready to roll. Gently push your weight into your toes to move forward, lean left to turn left and right to turn right.
After a little practice this is a fun and safe way for kids to get around. It certainly makes those flimsy and dangerous two-wheeled scooters obsolete, sending them back to the past where they belong.
---
For even more ideas and inspiration for your home, pets, garden and family life like us on Pinterest and Facebook
---
The Inspiralist Team
Sign up to the weekly Inspiralist newsletter and get the top stories delivered straight to your inbox.
Sign Up