Throwing a pamper party for kids at home is such a good idea. It's sure to get them excited at the thought of getting glam with their friends, but it can also present small dilemmas for mums.
Make-up for kids is a heated debate in the parenting world, plus it's only natural to not want your little one to grow up so fast!
So how do you make this special occasion feel child-friendly without ruining the event?  Don't change your birthday party plans just yet, these ideas will have you inspired in moments.
INDULGE IN Glitter nail art
If your little one wants a manicure exactly like mum, you can make them feel part of the action with a sparkly nails pack, that also contains glitter tattoos.
Without a doubt, they'll be so eager to try it out with their friends – and of you of course!
Try FabLab Glitter Tattoos Kit or Creativity for Kids Glitter Nail Art Kit
---
create homemade face masks
A brilliant and cheap way to approach a face mask is to make it yourself. It's actually pretty easy to do by combining 1/4 cup plain yogurt, 2 tablespoons honey and one medium banana into a smooth paste.
Then just apply it to the face and neck – and don't forget the cucumber slices!
---
SET UP A 'MAKE-UP' STATION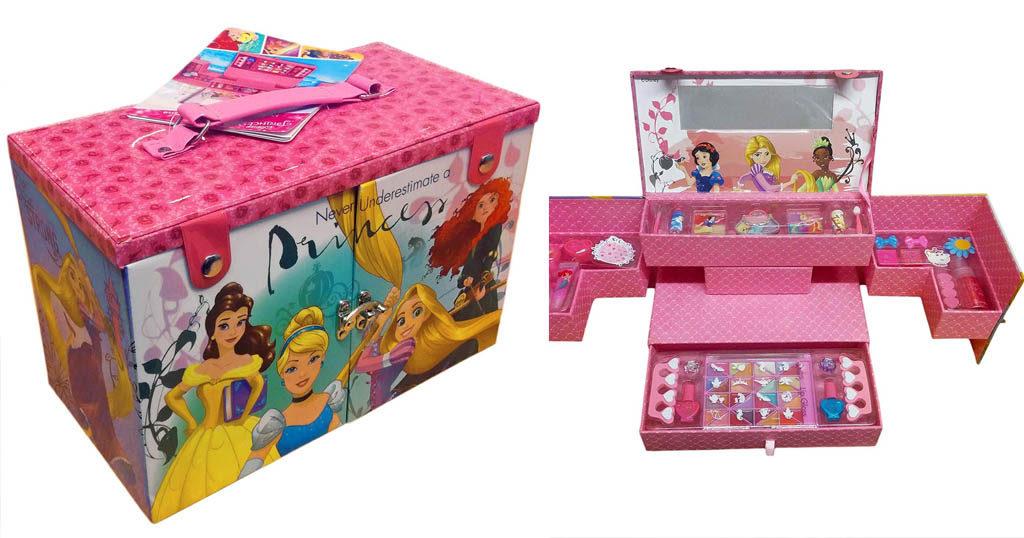 No pamper party would be complete with the kids make-up station.
For when your child is a little too old to be playing with a make believe dresser but not quite ready for the grown-up stuff, try a beauty case for kids.
The Disney selections are ideal, they feature a sturdy handle so can be easily carried to parties or sleepovers and, most importantly of all, there's a dazzling selection of kids make-up inside.
Lip glosses, cream eyeshadows, glitter powders, lipsticks, nail polishes… you name it it's here!
Try Disney Princess Makeup set station 
---
BRING OUT THE foot spaS
For a child-friendly version of a foot spa, look no further than Orbeez. It's the perfect spa role play toy for kids who want to enjoy a pamper!
There's guaranteed to be no child who doesn't enjoy the soft and squishy spa balls around their feet, and it even comes with a pedicure kit too.
Perfect!
---
Go for matching spa clothes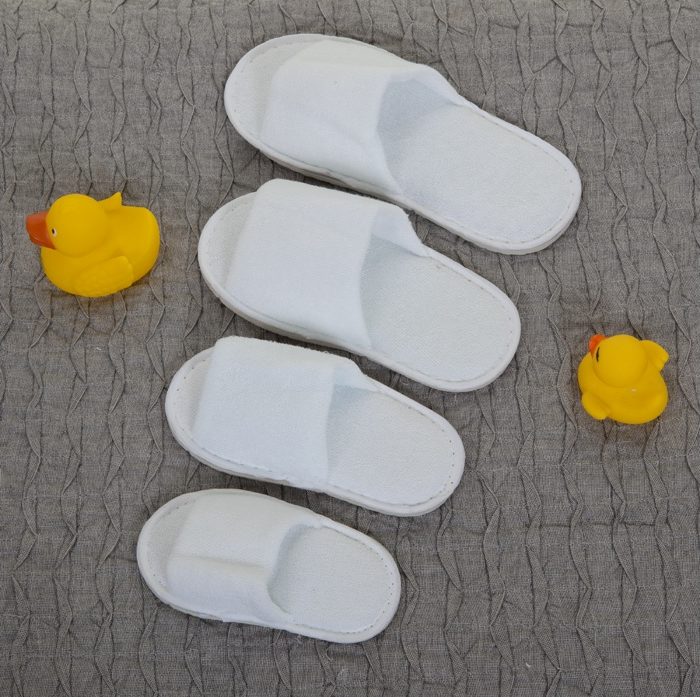 There's nothing like coordinating with your friends so be sure to go for some matching bandanas, slippers and bathrobes.
It doesn't need to be a fancy affair. A simple white can do the job perfectly and these simple slippers are only £1.40 each.
Try Towelsoft Open Toe Slippers 
---
Buy some magazines

For the true salon experience, everyone needs a magazine to read while they're having their hair done. Look for an age-appropriate magazines to add to the experience, or encourage the guests to bring their own. It's the perfect use and reuse situation!
Try Animals and You
SEE:12 Enchanting Fairytale Birthday Ideas for Kids
Follow Inspiralist on Facebook and Pinterest for all your eco-friendly lifestyle and sustainable home decorating ideas.
Sign up to the weekly Inspiralist newsletter and get the top stories delivered straight to your inbox.
Sign Up