Interior designer Shed has developed the Pass on Plastic shop in London's Carnaby Street, with the sole purpose of raising awareness of the damage being caused to our marine environment by our over-use of plastic.
The shop, which will run until 6 January 2019, is the perfect way to give people, young and old, and idea of just how much damage our use of plastic is causing to the planet, especially at Christmas time, and how we can all do our part in helping to reduce the volume of plastic used day.
It is a learning experience the whole families can visit to discover what they can do to help our oceans and environment.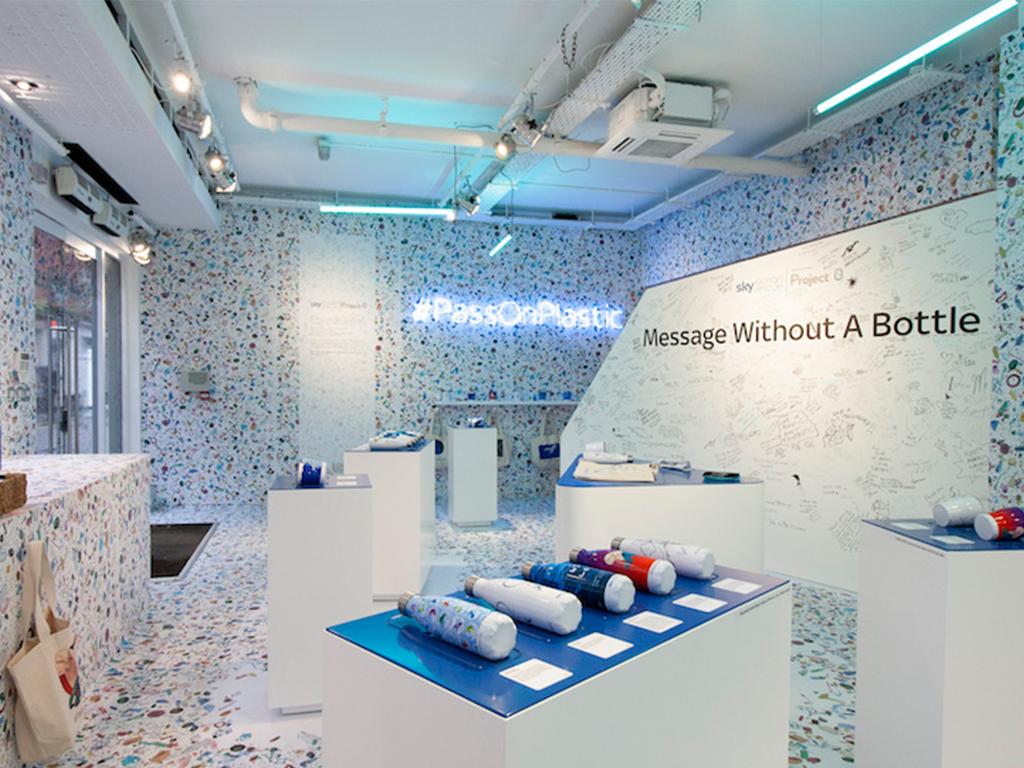 Transporting visitors to an alarming space wrapped entirely made of plastic waste, this experience urges us to do the right thing when it comes to plastic – Pass On Plastic.
---
What's inside
The collaboration between Shed, Project O and Sky Ocean Rescue hopes to inspire change for the health of the oceans, environment and ourselves.
Thought-provoking artworks by Tim Atkins hang in a gallery space, and visitors are encouraged to commit to changing their habits by scribing on the – Message Without A Bottle – wall.
Inside the shop there will be opportunities to buy reusable products designed by the likes of Kate Moss, Harry Kane, Cara Delevingne, Sienna Miller, Rita Ora, HRH Princess Eugenie of York, Fearne Cotton, Ronnie Wood, Will Poulter, and Bob Geldof.
The range of products on offer features reusable water bottles, coffee cups, tote bags, an on-the-go cutlery set, and a three-piece beeswax wrap set. The profits from each sale going to WWF and Project 0.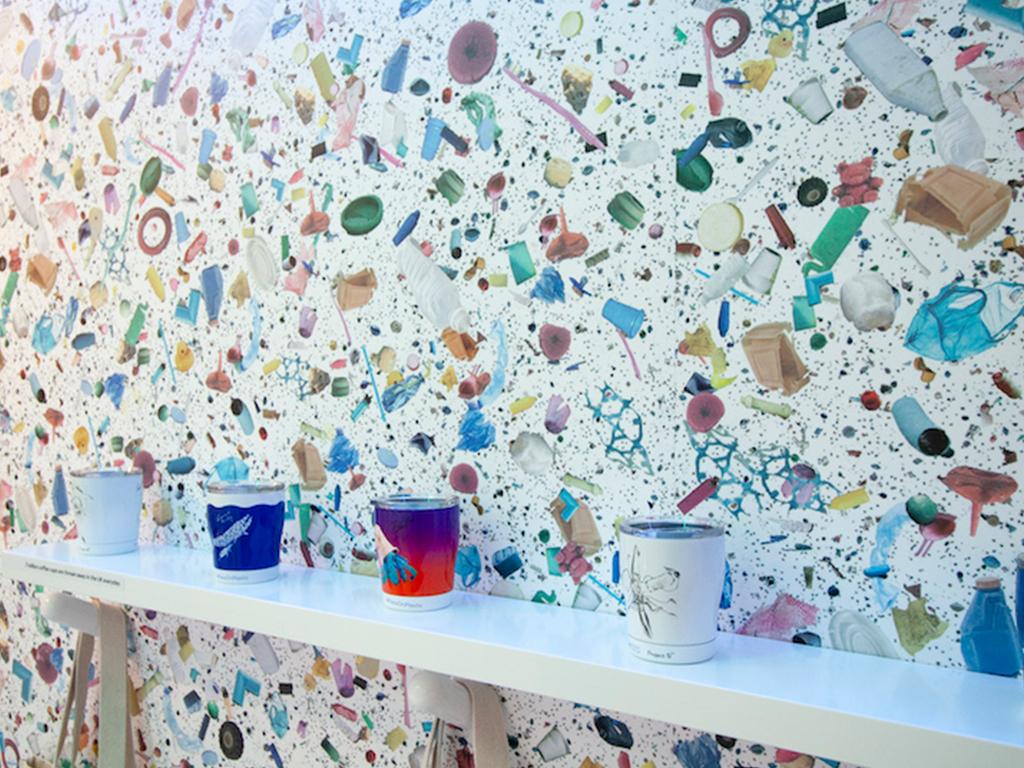 For more information check out the shop which is located on Carnaby Street, London or visit Sky Ocean Rescue
---
For even more ideas and inspiration for your home, pets, garden and family life like us on Pinterest and Facebook
---
Sign up to the weekly Inspiralist newsletter and get the top stories delivered straight to your inbox.
Sign Up