If you're looking to change up your childrens, or even your own, bedspread why not consider something fun and magical like a unicorn?
There is nothing worse than climbing into bed after a long day and the bed is univting, boring and stale. Beds need to feel like a small haven away from all of the daily worries everyone endures, so it can help recharge and prepare you to tackle a new day.
Enter the unicorn bedspread from The Range.
The magical creature is the perfect animal to help inject you or your kids bedrooms with the life, energy and warmth needed to help everyone drift off with ease and make sure you're all well rested for when the new day begins.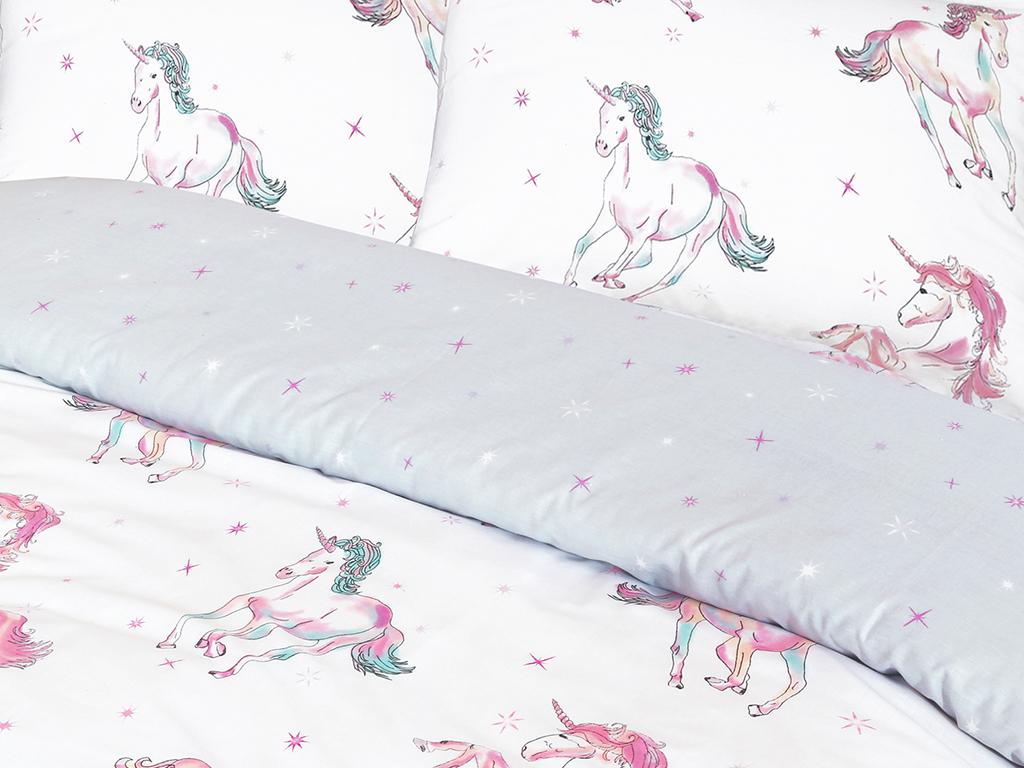 The Duvet Set
Dream of magical adventures and mythical creatures as you snuggle up in this fabulous unicorn printed duvet cover and pillowcase set.
Displaying an array of majestic and colourful unicorns with a reverse of scattered stars. Made from Cotton and Polyester, this comfy duvet set will bring a sprinkling of fairy dust and style to you and your childrens bedrooms.
The set comes as either a double or single size and is priced at £13.99 from The Range online.
For more bedspread and duvet inspiration visit our dachshund themed bedding ideas.
Follow Inspiralist on Facebook and Pinterest for all your eco-friendly lifestyle and sustainable home decorating ideas.
Sign up to the weekly Inspiralist newsletter and get the top stories delivered straight to your inbox.
Sign Up