Made using recycled CDs and food packaging, this innovative dining kit offers a glimpse into what the future could hold for sustainable everyday utensils.
Developed in collaboration with music producer Pharrell Williams' project "i am OTHER collective" the OTHERWARE Pebble comes complete with a knife, fork, spoon and chopsticks, and is another example of transforming recycled materials into useful everyday items.
See: Growing Your Own Food From Home Has Just Gotten Easier Thanks to Lettuce Grow
See: This Portable Wardrobe Could Help Purify Clothes of Harmful Viruses and Bacteria
As plastic waste increasingly becomes a dangerous environmental problem, OTHERWARE have found an innovative way to make use of disgarded CD's and food packaging waste.
OTHERWARE aim to produce stylish everyday products that help to inspire people to go waste-free.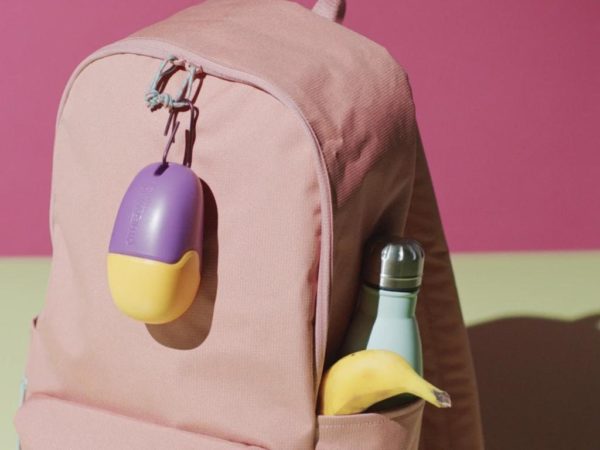 Weighing the same as a smartphone, the Pebble comes in a kaleidoscope of pastel colours designed to catch the eye. Each Pebble includes a custome clip that can be attached to a belt or bag. The utensils can also individually be clipped. It is also dishwasher safe.
The Pebble case is made from recycled CDs with each piece of cutlery made from recycled food packaging, with the tips of each piece have also been dipped in anodised titanium coated steel, giving them a unique and colourful metallic finish.
If that wasn't enough, Pentatonic will by the kit back when it has reached the end of its life. The company will recycled the materials into another product, making sure to maintain the environmentally friendly product life cycle.
The sustainable OTHERWARE pebble recycled cutlery is priced at £49 and are available to purchase from OTHERWARE online.
For more information on the sustainable OTHERWARE pebble recycled cutlery or other OTHERWARE products visit online.
Follow Inspiralist on Facebook and Pinterest for all your eco-friendly lifestyle and sustainable home decorating ideas.
Sign up to the weekly Inspiralist newsletter and get the top stories delivered straight to your inbox.
Sign Up