There's no better way to show your care to the planet and your loved ones than with eco-friendly Valentine's Day cards.
Whether you're a dab hand at crafts or want to pick up one ready-made, you'll fall in love with these top ideas for the outside (and inside!) of your cards.
eco-friendly valentine's day cards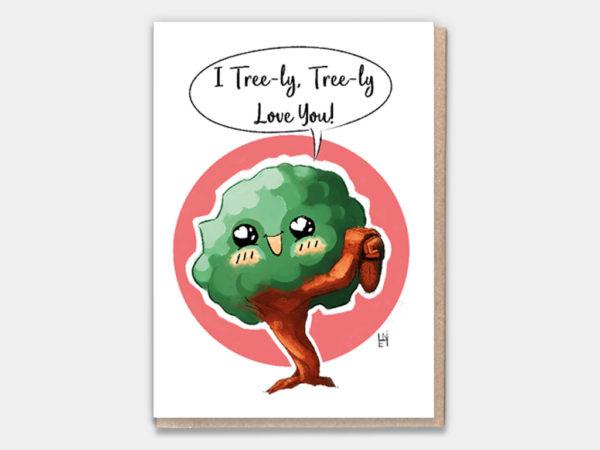 See: 10 Romantic Home Decorating Ideas You'll Love
DIY eco-friendly Cards
Recycled paper is the perfect base to create your own eco-friendly Valentine's Day cards. A simple brown paper can be printed upon with simple heart stamps with vegan ink.
Cardboard  If you love nothing more than online shopping, you're sure to have a box or two on hand to re-use.
Gift wrap can be re-used to create decorative detail on cards.
Scrap paper  From wallpaper samples to scrap shopping list notes.
Seed paper not only looks great, but once planted, can grow into flowers.
Packing paper from gift bags such as red or white tissue paper can be re-used.
Magazines and flyers can create an interesting collage for a truly personalised touch.
Elephant dung paper  Yes, really. Recycled elephant poo may not sound particularly lovely but it actually creates a soft, mottled paper perfect for crafts.
Waste objects  Why throw away what you can re-use?  Think: yarn, sting, toothpicks, lolly pop sticks…
Mini chalkboards can be re-used with new messages throughout Valentine's Day and beyond.
Re-use cards from the past  Cut out elements you like from previous cards to make it into something entirely new.
Old wall calendars have beautiful images and heavy stock for cards.
Newspaper Adding colour to the newspaper can create an interesting effect.
Thumbprints It could be yours, your pet's paws or a child's fingerprints adding that personalised touch.
---
Eco-Friendly card decorations
There's nothing more delightfully surprising than glitter or hearts falling from a card, but if want to truly share the love, these inner eco decorations are simply perfect.
Plantable paper decor hearts grow into plants once planted owing to the flower seed mix inside.
Eco-glitter is an excellent choice for both adding internally to cards or for a spot of card DIY alike.
Dried rose buds or similar florals is the ultimate way to show love inside eco friendly Valentine's Day cards.
Recycled paper cut outs  You can create a simple silhoutte shape such as a champagne bottle or heart from recycled or seed paper and pop them inside.
Follow Inspiralist on Facebook and Pinterest for all your eco-friendly lifestyle and sustainable home decorating ideas.
Sign up to the weekly Inspiralist newsletter and get the top stories delivered straight to your inbox.
Sign Up