If you're looking to use any leftover kitchen ingredients then a stovetop potpourri is a great way to both cut down on waste and have a delicious aroma wafting through your home.
The good news is you don't need fancy equipment either, these simmer pot recipes can be achieved with a simple pan… or can even make use of that slow cooker you got for Christmas.
Just make sure you use plenty of water and keep topping up so not to burn your saucepan and you're ready to create your very own natural home fragrance.
See: Pink Houseplants Could Be the Perfect Way to Add Colour to Your Room
Lemon and Herbs
If you love the scent of a fresh, herbal garden then look no further than using rosemary and lemon in your stovepot potpourri.
Try 1 sliced lemon, several sprigs of fresh rosemary, 1 teaspoon of vanilla and 2 cups of water. Then just keep the lid off and cook on low for 8 hours.  You could even add 2 tablespoons of cinnamon if you fancy a little extra spice!
---
See: These Scandi Style Kitchen Ideas Are All You Need to Give Your Home a Bit of Norse Love
---
Vanilla spice
Love both sweet and spice then why not combine the two with this dreamy vanilla x spice fragrance?
Simply bring 1 teaspoon of vanilla extract, a cinnamon stick, 4 cloves, and 2 cups of water to a simmer and add water as needed.
---
Orange Creamsicle
via Crockpot
Want a calorie-free way of enjoying an orange creamsicle ice lolly? Why not whip up this citrusy sweet delight in your Crockpot slow cooker?
Simply place a sliced orange and 1 teaspoon of vanilla in your slow cooker and cover the ingredients with water. Cook uncovered for 8 hours, and you'll walk into a summery smelling home when you wake up or return from work.
---
all-spice
Nothing says warm and cosy quite like a medley of spices and this fragrance is simply perfect for creating that warm invite.
Add 2 cinnamon sticks, 1 whole nutmeg, 1 tablespoon whole cloves, and a dash of vanilla extra to a pot, along with 2 cups water. Bring to a simmer, adding water as needed.
---
See: 12 Spa Bathroom Ideas That Will Bring the Zen into Your Home
---
Lavender and EUCALYPTUS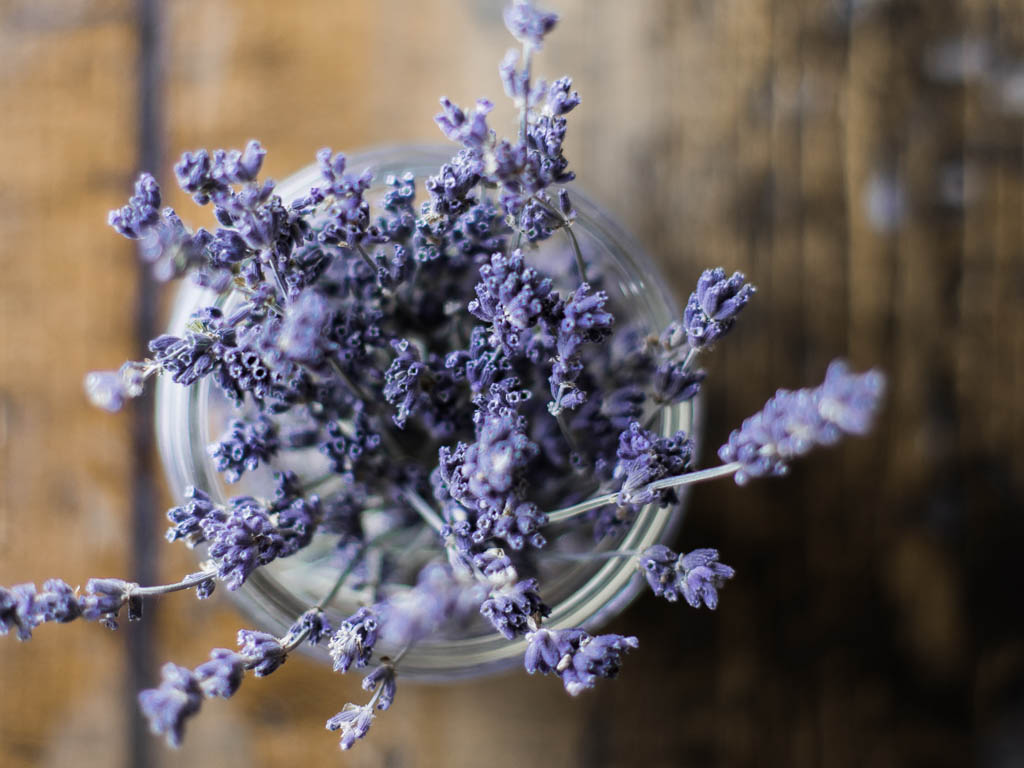 If you're struggling to sleep, lavender and eucalyptus have long been considered the ultimate aid.
To turn the herbs into your very own relaxing stovepot potpourri, simply mix 1 cup lavender, 1 cup dried eucalyptus leaves and 1/2 cup dried spearmint leaves together in a slow cooker or saucepan.
---
Citrus, cranberry and Spice
Perfect for using up any festive leftovers, this classic combination of citrus, spice and fruit uses oranges, cinnamons and cranberries.
Simply place 2 sliced oranges, several cinnamon sticks, 1 cup cranberries, 2 teaspoons nutmeg and 2 sprigs rosemary into a slow cooker or saucepan and fill with water until all of the ingredients are covered.
You can even strain out the liquid and keep the remnants in an uncovered jar to enjoy its festive smell and beauty after the Christmas period is over.
---
See: Why White Gloss Kitchens Are Here to Stay
---
Warm Apple Pie
Fancy dessert without the calories? This dreamy apple pie inspired stovepot potpourri can be achieved with leftover kitchen ingredients including apple peels and orange slices.
Place several cinnamon sticks, apple peels, orange slices and cloves in your slow cooker or saucepan and cover the ingredients in water. Cook uncovered on low for 8 hours and enjoy the comforting smell of pie when you walk through the door.
Follow Inspiralist on Facebook and Pinterest for all your eco-friendly lifestyle and sustainable home decorating ideas.
Sign up to the weekly Inspiralist newsletter and get the top stories delivered straight to your inbox.
Sign Up