When you ponder ideas for a man cave, what usually springs to mind? Aggressive looking animal heads hanging from the walls? Sports memorabilia everywhere? Bulky, often very old looking, couches? Posters, and mismatching decor?
These style-deprived clichés are all too familiar, but they certainly aren't a prerequisite for achieving that quintessential sports themed man cave look.
There are plenty of ways to make your home-base hideaway both traditionally cool and perect for watching sport.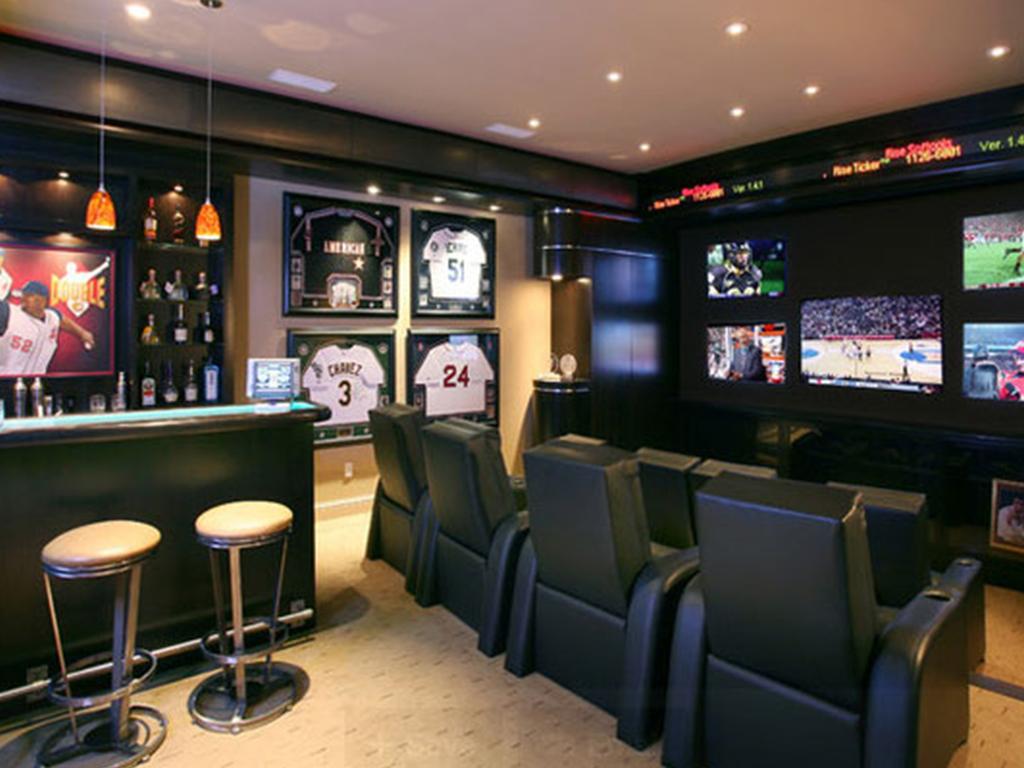 After creating the kitchen, bathroom, bedroom and even hallways of your dreams, next on the agenda must be the man cave.
Whether you're looking to create a room for temporary respite from family life, a space to call your own, where hobbies can be enjoyed, or simply somewhere to enjoy the sports you love, then you'll love these man cave ideas.
From dark and moody luxe ideas, to comfortable seating choices, art ideas and inventive drinks storage that will make you the envy of all your friends, there is an idea to suit any man cave and budget.
Be inspired to create an awe-inspiring, sports themed man cave retreat in your home with these great ideas.
The Sportsman's Cabin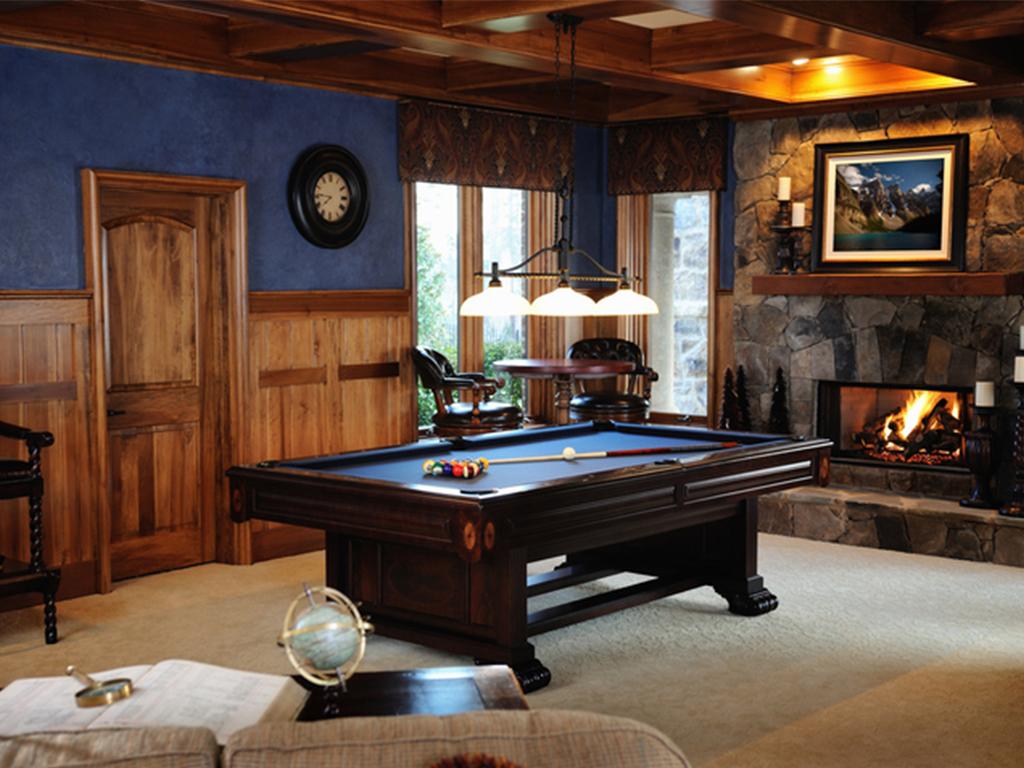 Even if you don't happen to live near the woods, the rustic has long been a go to style for man caves for years.
Creating that nature themed man cave allows you to escape the stresses of the modern world in every sense.
---
Golfers retreat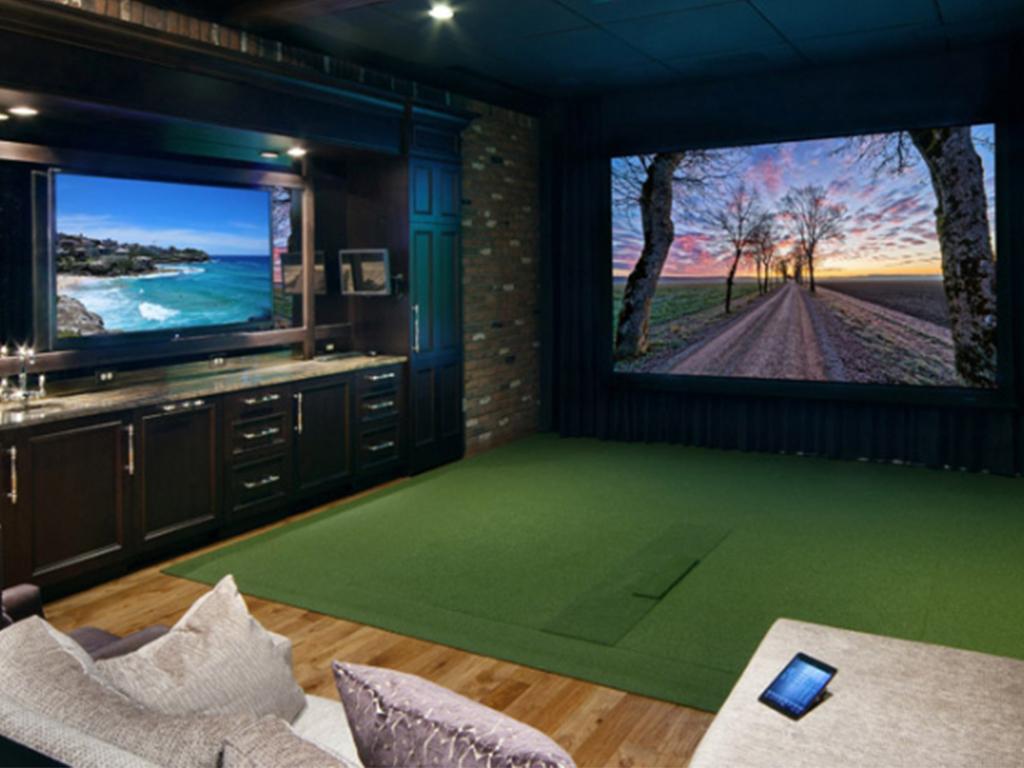 The golf is a relaxng sport, or it is supposed to be, and this sports man cave idea shows how you can transform your man cave into your very own 18 hole course.
The golf gaming experience is separate from the rest of the room, which is where friends and family can relax and take in your latest round.
---
Bachelor Aesthetic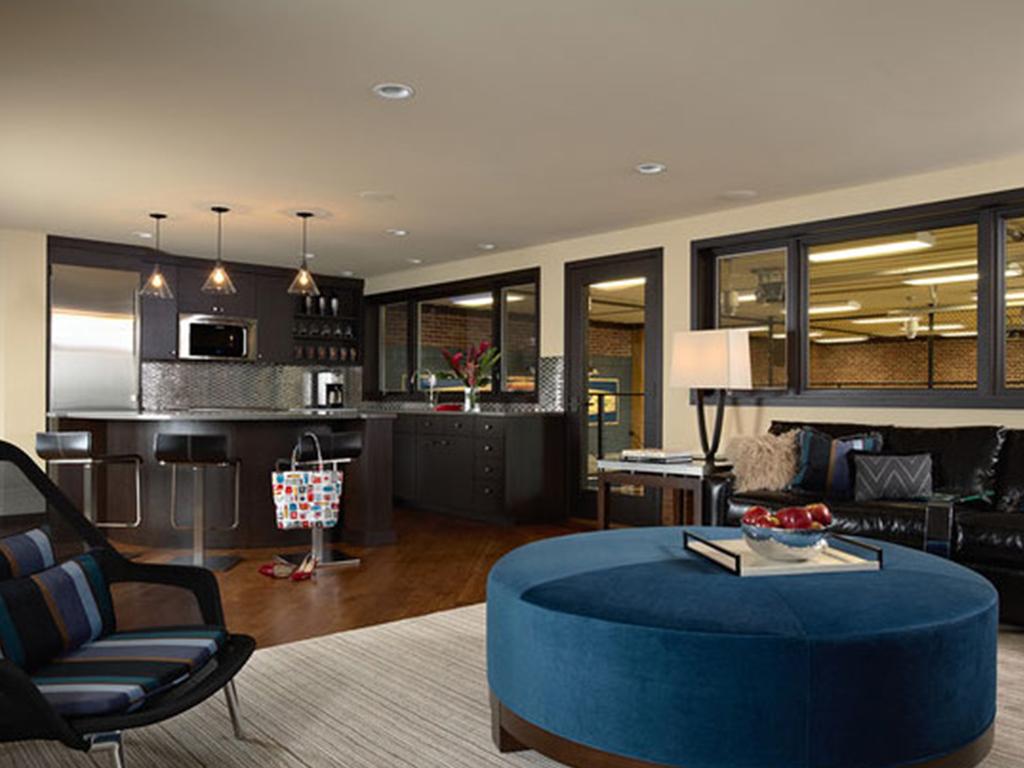 Unfortunately, not every home has the financial budget or capacity to dedicate an entire section of the house to create a man cave.
It is, however, possible to design a masculine space that isn't strictly a man cave, yet features all of the elements.
The tasteful male-centric colour scheme and refined modern aesthetic reveal a space capable of relaxing watching the big game and enjoying drinks while also bringing a room with a touch of subtle sophistication.
---
Making a Bold Statement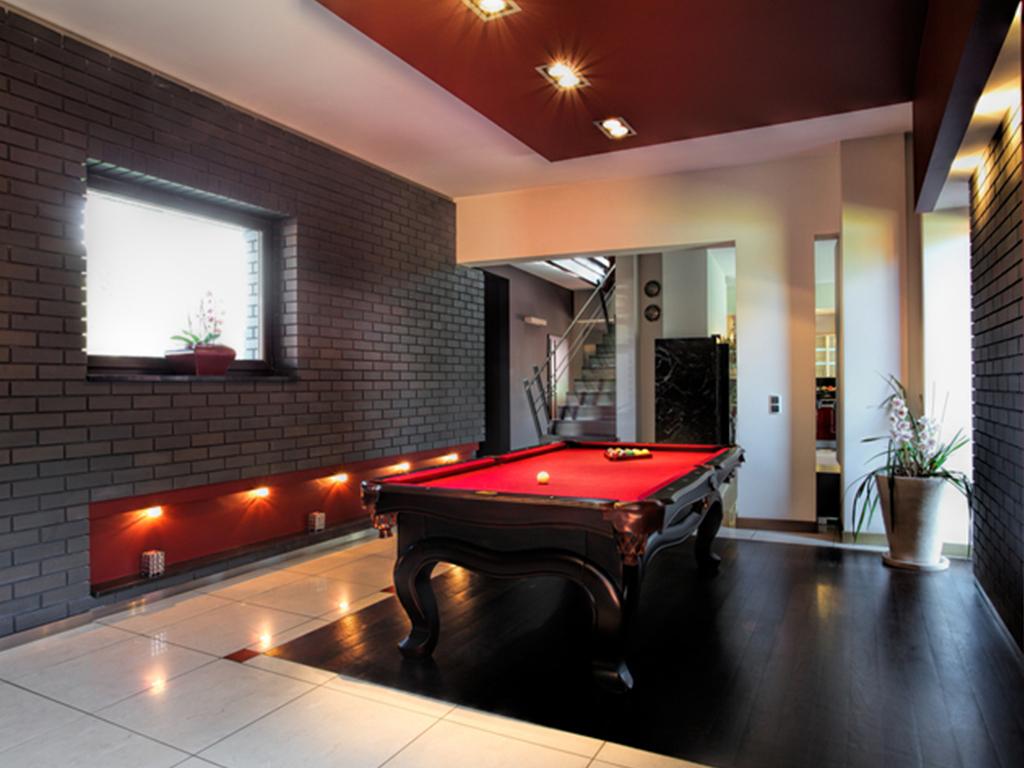 Bold colors can be an excellent choice for cool man cave ideas.
The accessories on display keep the theme on sports and prevent the space from becoming uninviting and not comfortable to relax in.
The use of light and neutral hues around the room give a gentle warm feeling and that fun sports room ambiance.
---
Small Space Big on Design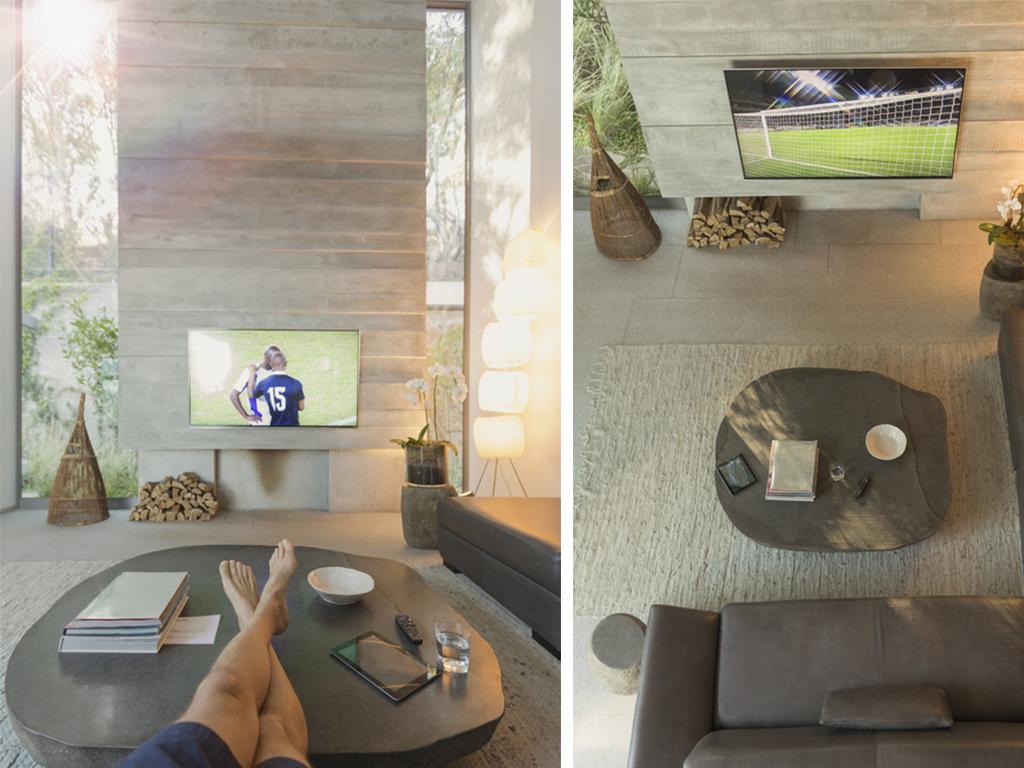 Sometimes you want a more casual look for your man cave, especially when it comes to man cave ideas in small spaces.
There are a number of simple ways to make the most of your space, using bright, neutral colours is the easiest way to create the sense of a bigger room. And also keep the sports themed decor at a minimum.
---
From Simple to Stylish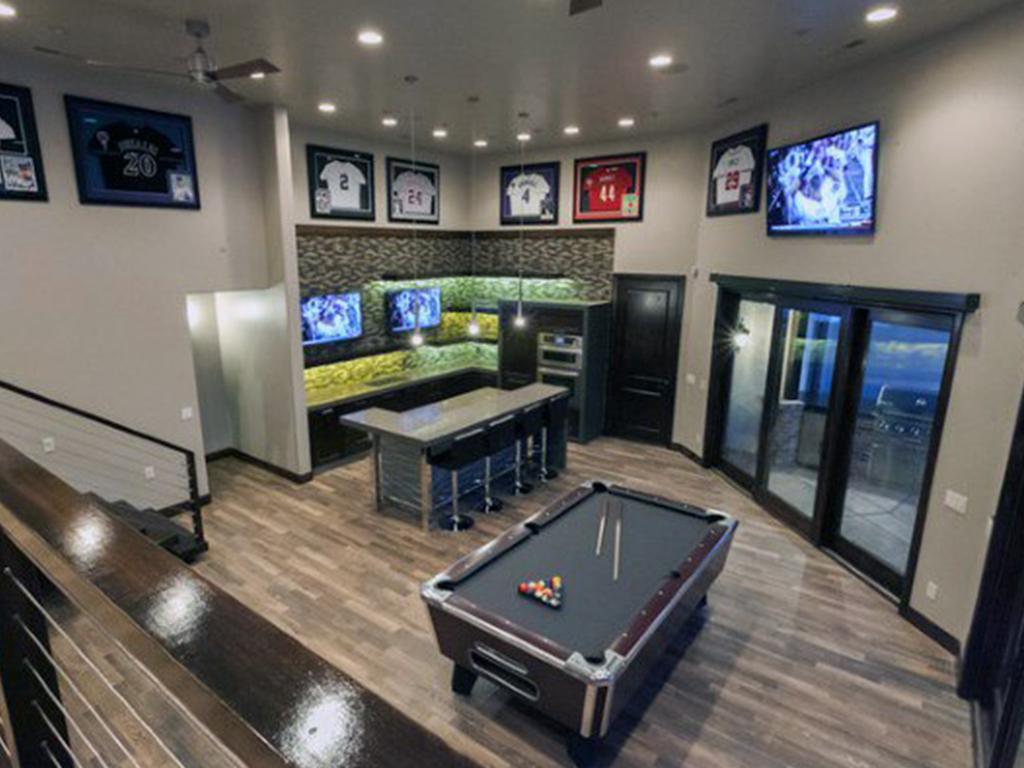 Some of the best man cave design ideas come from working with the space given.
Whether you can fit everything from pool tables, a sports bar, multiple big screen televisions and sports memorabilia or just comfortable couches and a television in your cave, it doesn't matter.
In both cases you can still have the man cave of your dreams.
---
Casual with Comfort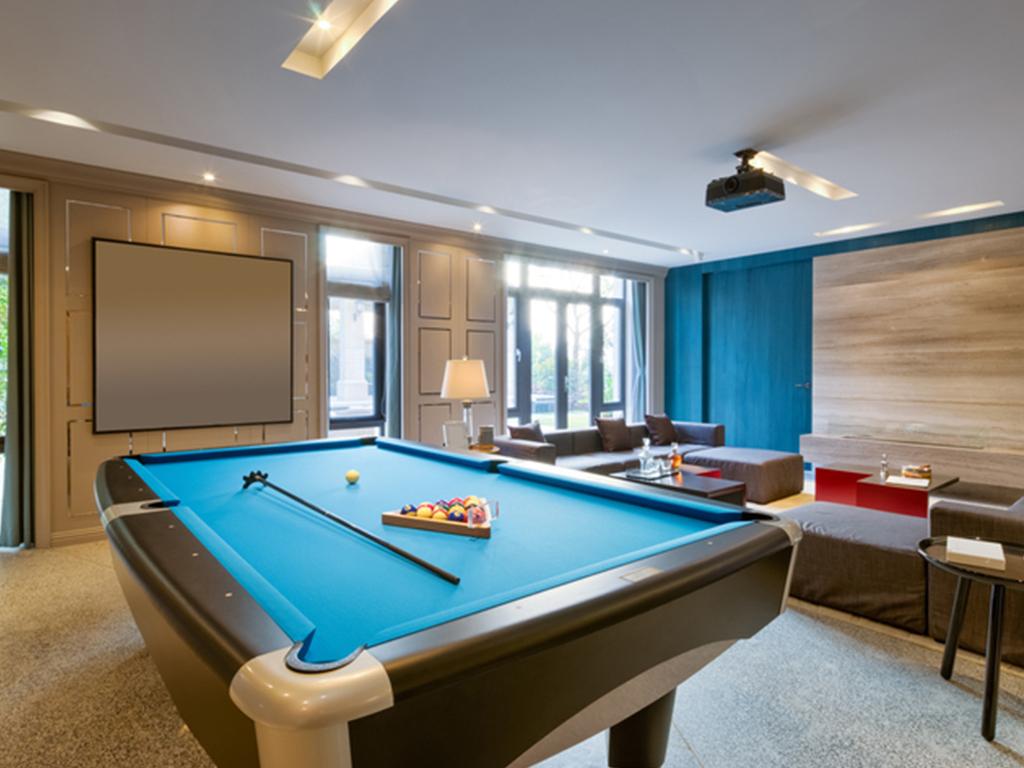 This casual man cave makes a simple statement through the use of it's man cave furniture and the home theater system.
The open-plan style allows for a free flowing, enjoyable and relaxing environment to thrive.
---
Lighting Is Very Important
The lighting gives off a warm feeling that prevents the space from looking too much like an office.
After all, good man cave decor is all about relaxing and escaping the office.
This example features everything you need from a sports man-cave, with an impressive lighting arrangement as a finishing touch.
---
The Versatile Man Cave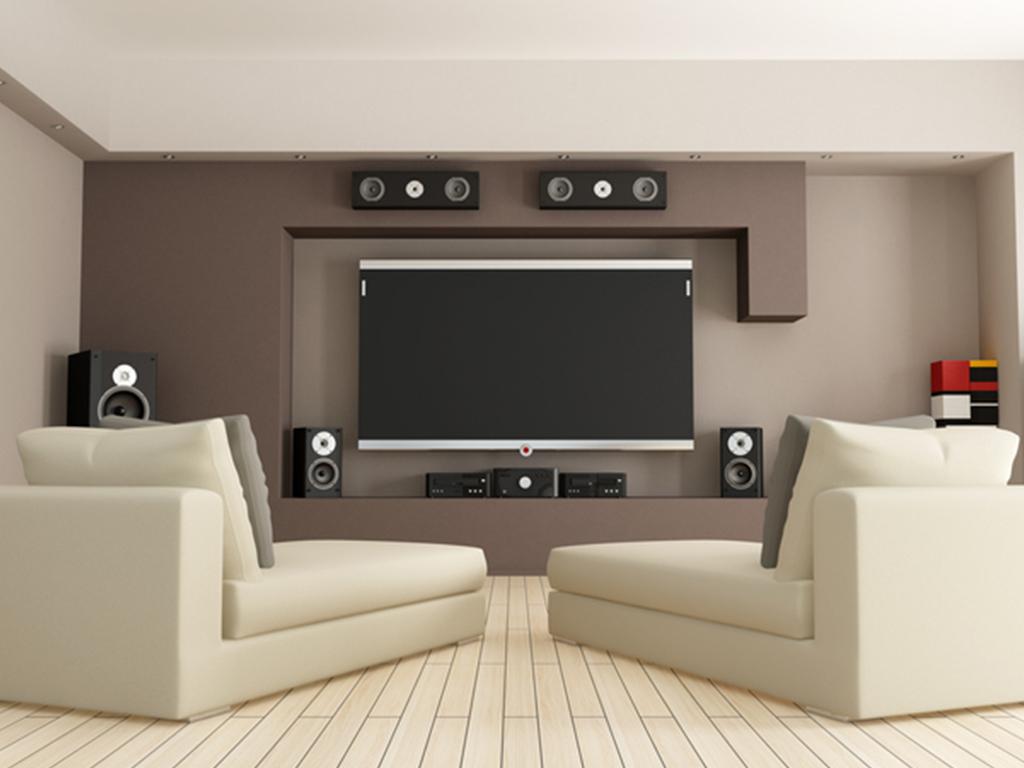 Sometimes the best way to achieve a tasteful man cave design idea is to work versatility into your design, allowing for more possibilities for the space.
This example is simple, sleek, classy and multifunctional. You can watch any sport in peace or with friends, and then it can be easily transformed into a comfort hub to share with the family.
---
The Minimalist Man Cave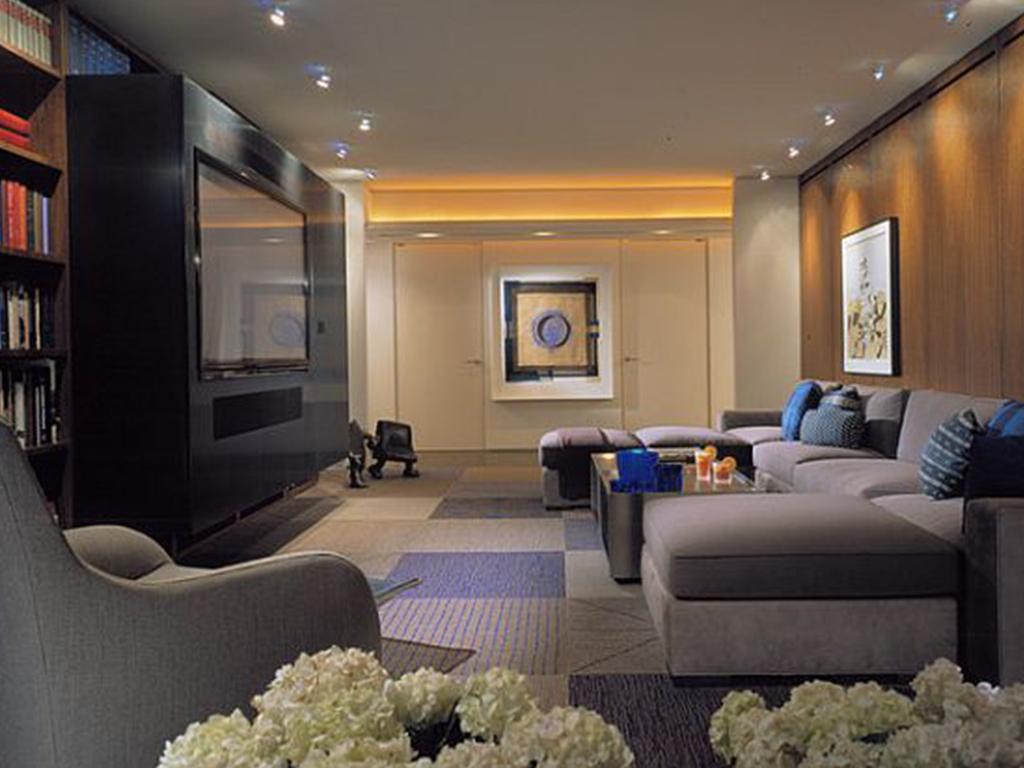 When it comes to a sports man cave idea it doesn't always have to be sports posters, pool tables, vintage bars and more of your stereotypical sport essentials.
Positioning a comfortable seating arrangement, television, subtle lighting and neutral colour schemes you can have the man cave of your dreams, but with a much more classier vibe.
[footntoe]
Sign up to the weekly Inspiralist newsletter and get the top stories delivered straight to your inbox.
Sign Up