First impressions always count so making sure you have an entrance hall to remember is very important.
Hallways set the mood and tone for your entire home, so rather than playing it safe with typical colours, decor and design, create a vibrant and welcoming space that reflects both your families taste and style for the rest of the house.
Whether you prefer something bold and dramatic or calm and elegant, it is important your hallway makes a great first impression.
From statement staircases and lighting to bright colour tones, picture collages, floral arrangements and even a sprinkling of grown-up glamour, there are a number of ways to create a hallway that elicits a lasting impact.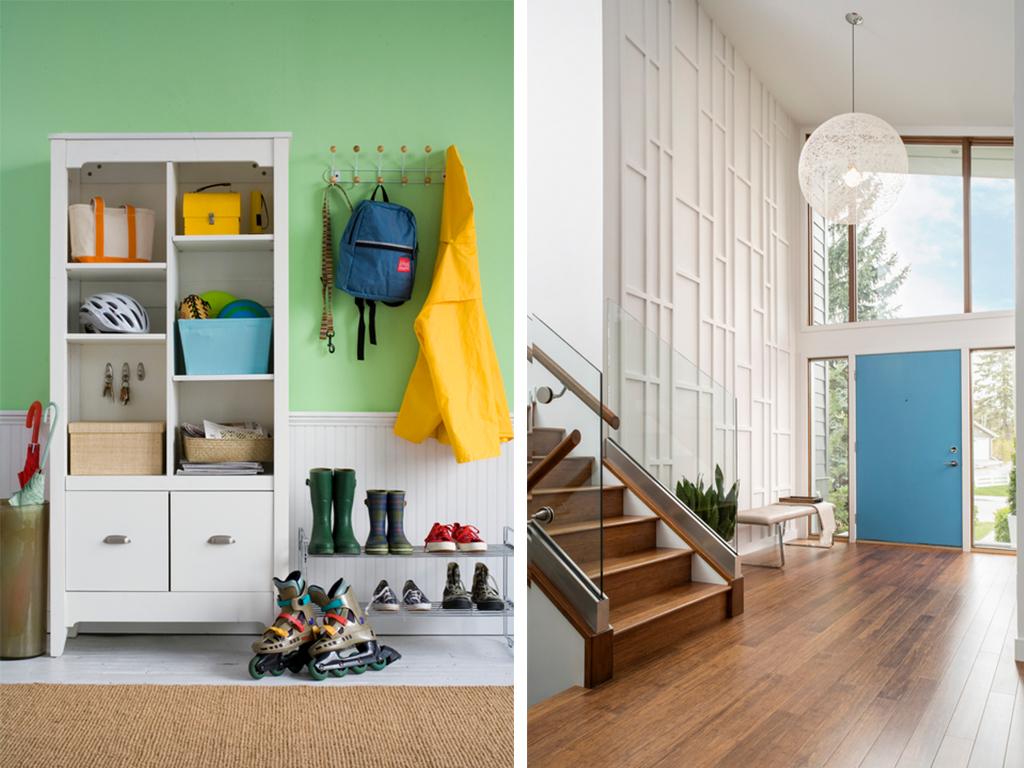 Hallways are the most important transitional spaces within our homes so whatever we choose to create, it has to work in-sync with the other rooms of the home.
You need to break down the visual boxiness of the space and add focal points of interest that make it a more dynamic part of your home.
Whatever you're into, let these hallway ideas inspire you into making a big change to the first thing everyone sees when entering your home.
GALLERY WALL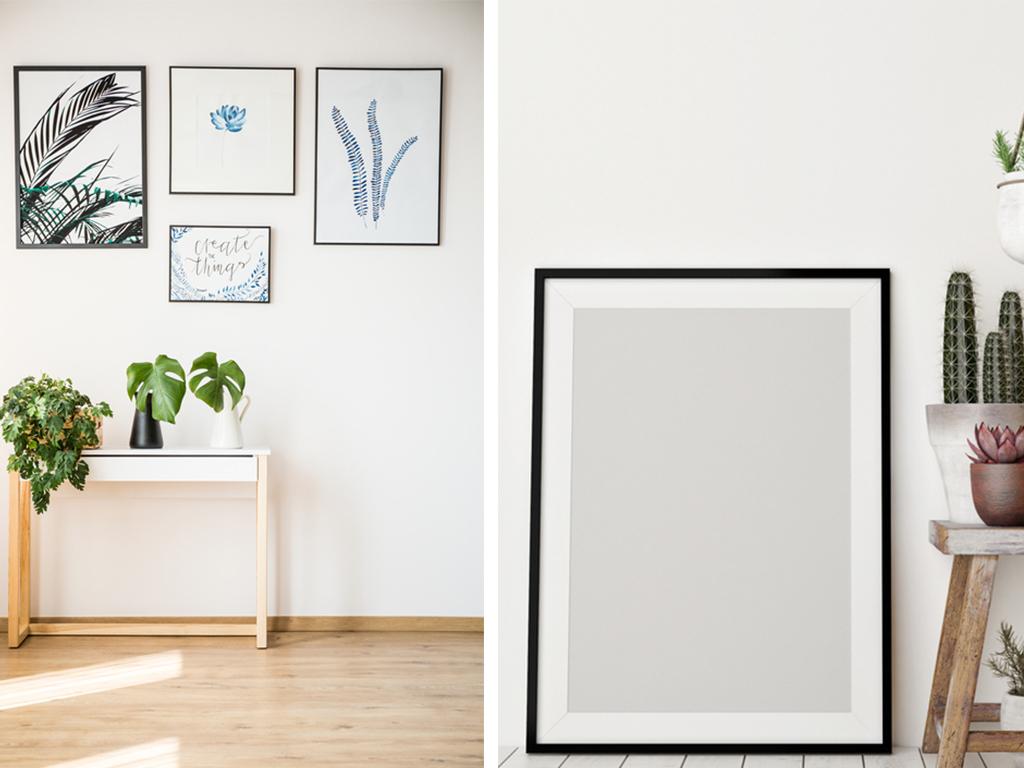 You can easily add interest to a white-painted hallway with a gallery wall, created with pictures and family photos and mementos.
Always a great talking point.
---
Inject some greenery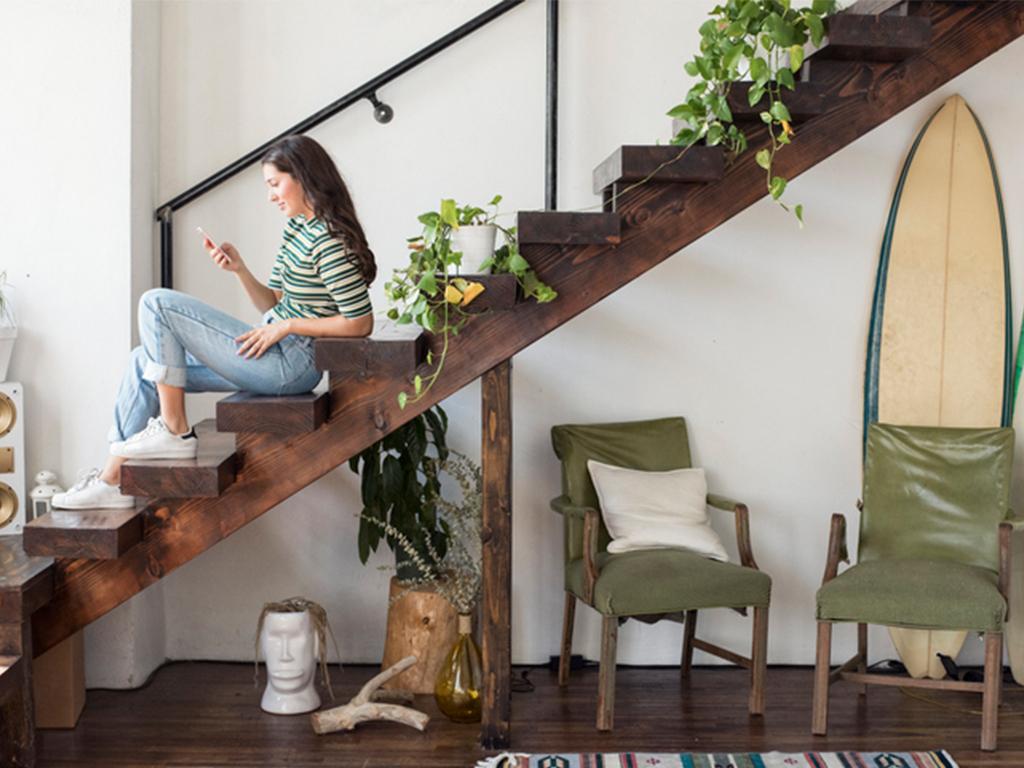 Adding a bit of the outdoors inside is always a win, so why not incorporate it into your hallway?
Having plants and greenery as a greeting when you first walk into the home is the perfect way to create a relaxing and naturalistic feeling.
---
Dark And Moody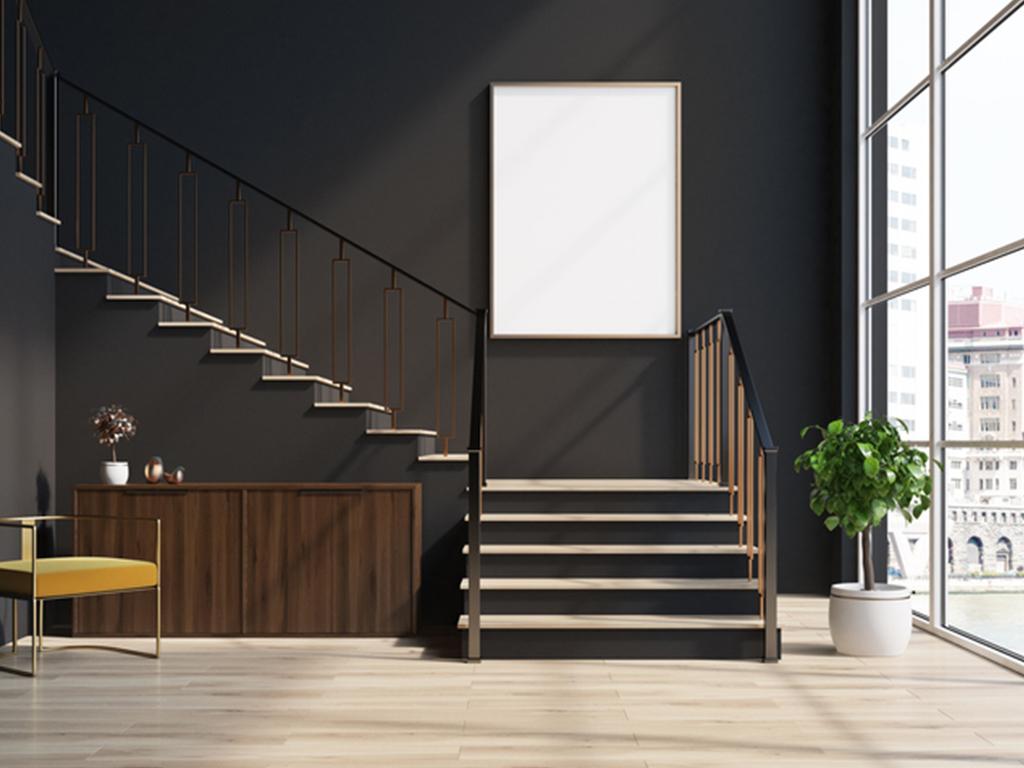 Dark colours don't always work in every home, but if you have plenty of natural light and a mixture of colourful accessories, then this is a great way to really impress visitors.
The walls are purposefully painted dark with light wooden fixtures, greenery, modern decor and large windows to create a light and contemporary space.
---
NEUTRAL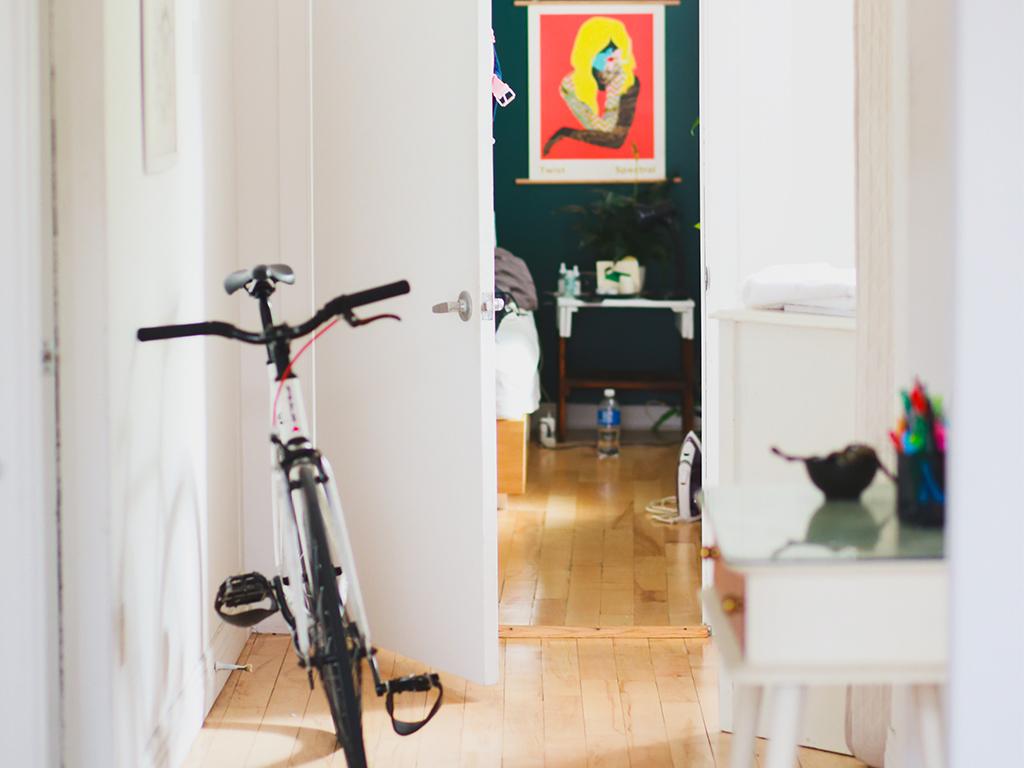 Create the illusion of a bright, airy space by sticking to a neutral colour scheme.
Maximise natural light with white walls, possibly a large mirror and furniture that blends with the rest of the scheme if you like the idea of a spacious, minimalist inspired hallway.
---
Clean and White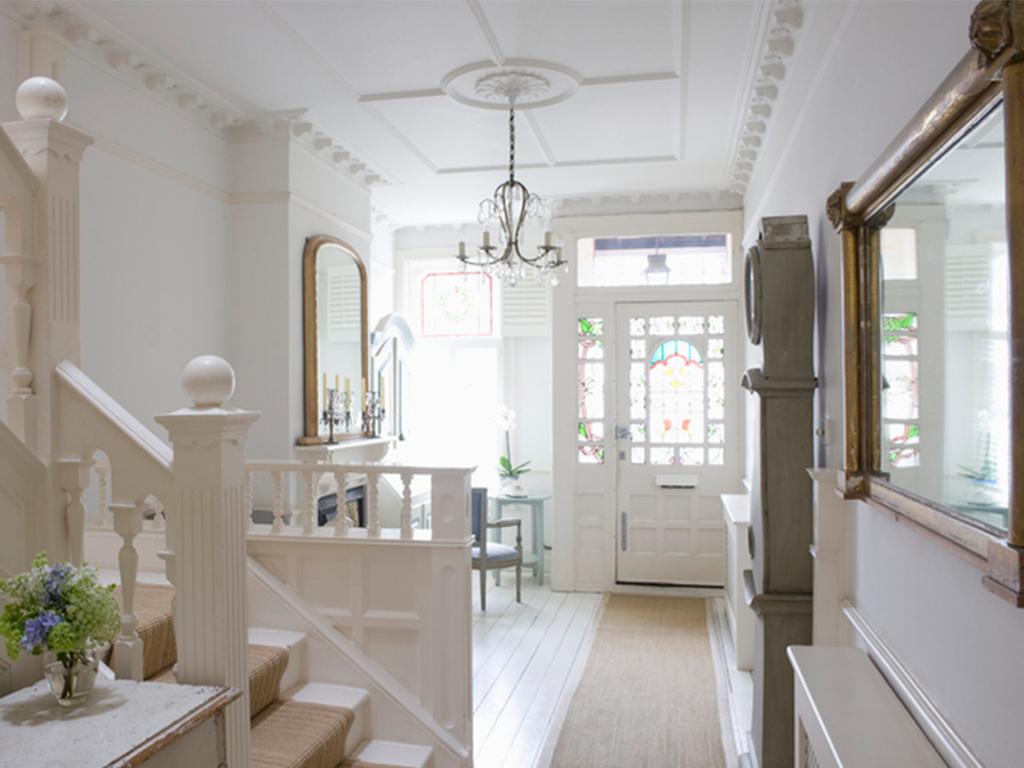 No one enjoys entering into a home, or walking between rooms, in darkened, cluttered and messy hallways.
Embrace the light with clean, white and crisp colours to give off a positive energy everyone can enjoy being in.
---
WOW FACTOR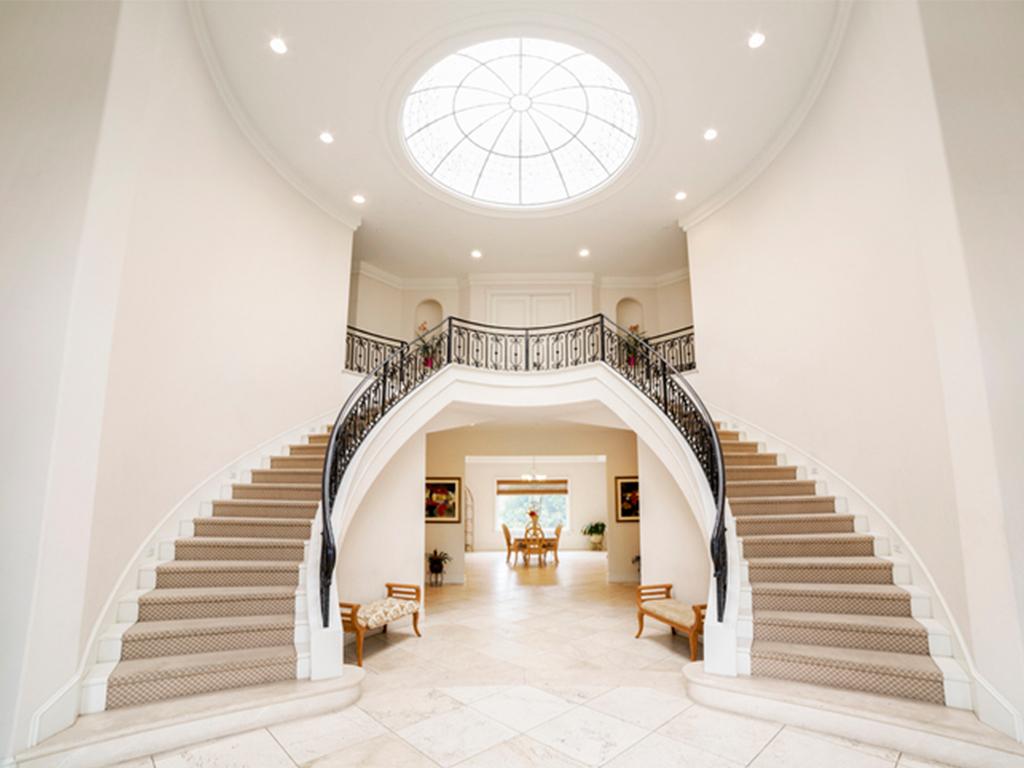 What an entrance hall, is what guests would say if you went as grand as this.
Keep furnishings and decor minimal, within a big open space, to create a clean transition between the different rooms and wow all your visitors.
---
LAIDBACK LUXE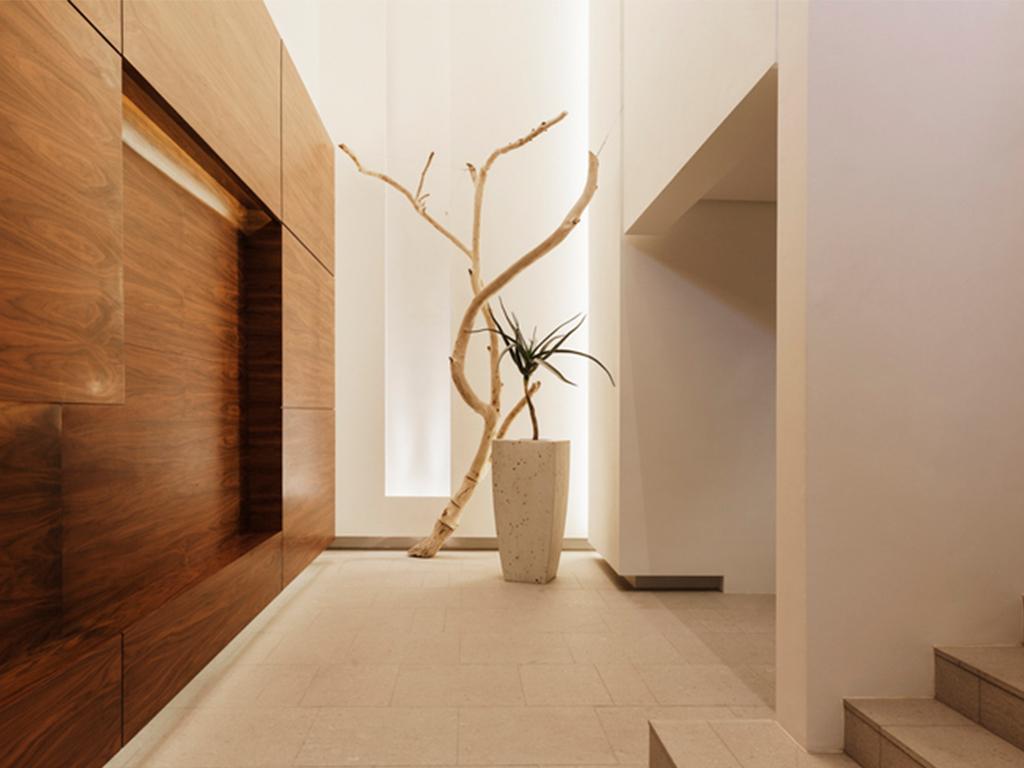 Laid-back stylishness and relaxed glamour underpins the look of this contemporary hallway.
Space is required to go as big as this, but the overall aesthetic is not hard to replicate in smaller spaces.
---
Country Living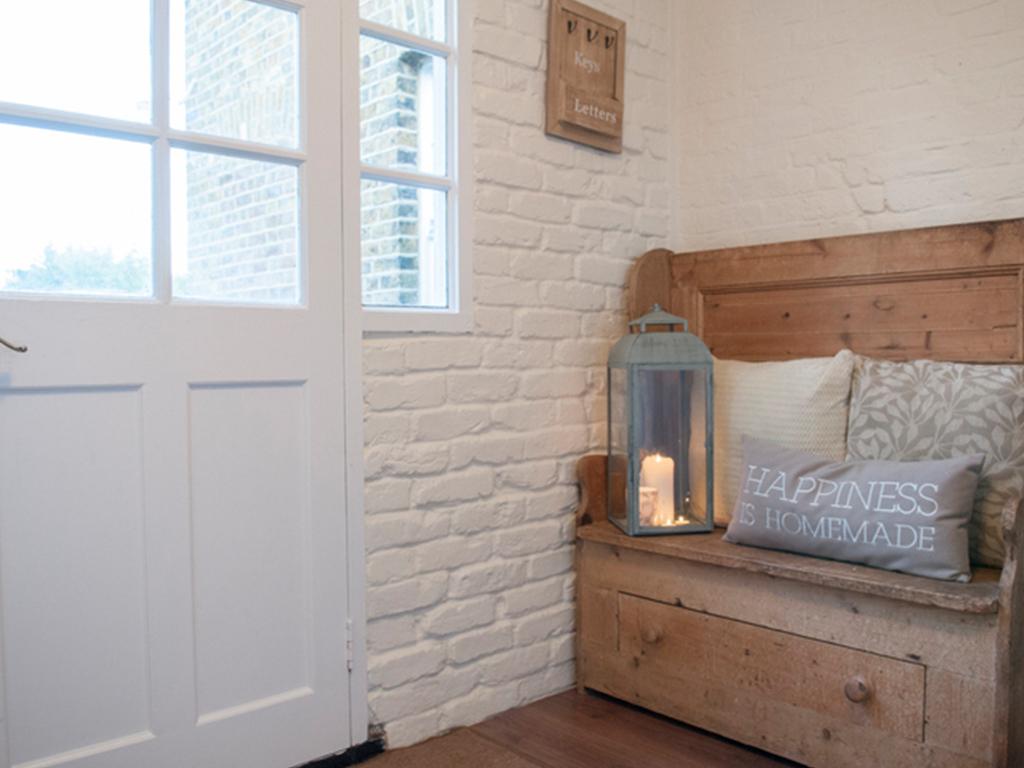 County living always has a cosy feeling, therefore why not consider adding a bit of country life to your hallways.
Simple touches like bare wooden benches, exposed brick work and natural earthly tones like grey, white and brown.
---
NICE NEON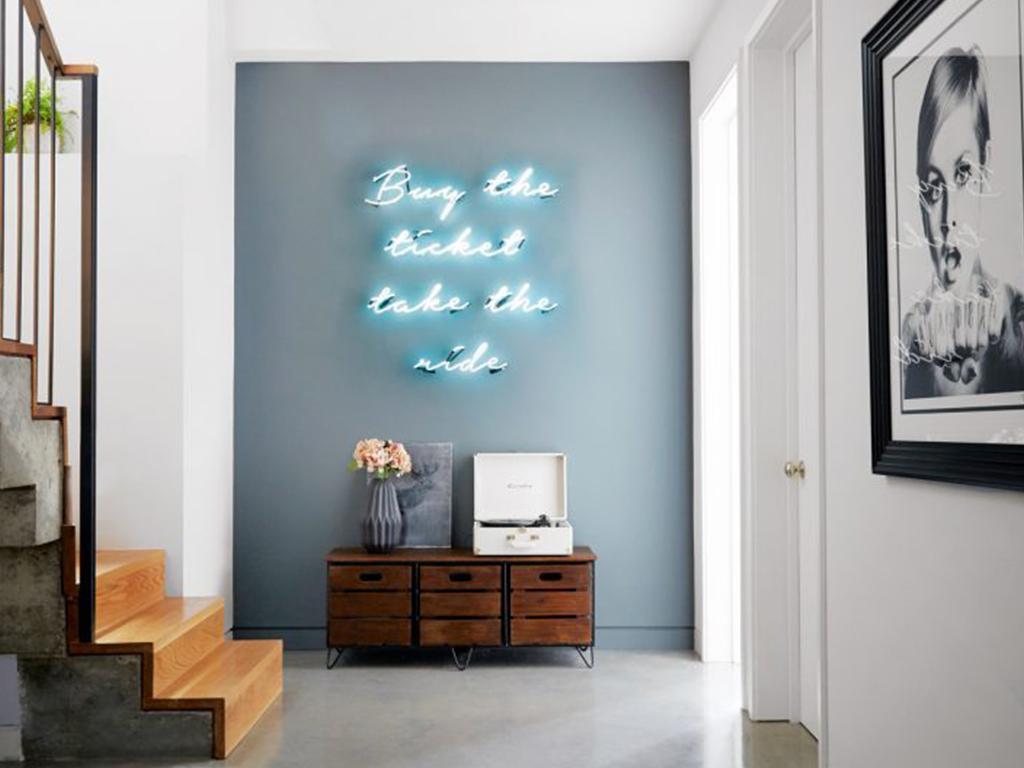 If in doubt, go neon.
To give your hallway character, why not add touches of humour with neon light signs.
Neon signs add a something completely different to regular hallways, brighten up the area and also create an instant talking point.
---
STATEMENT DOOR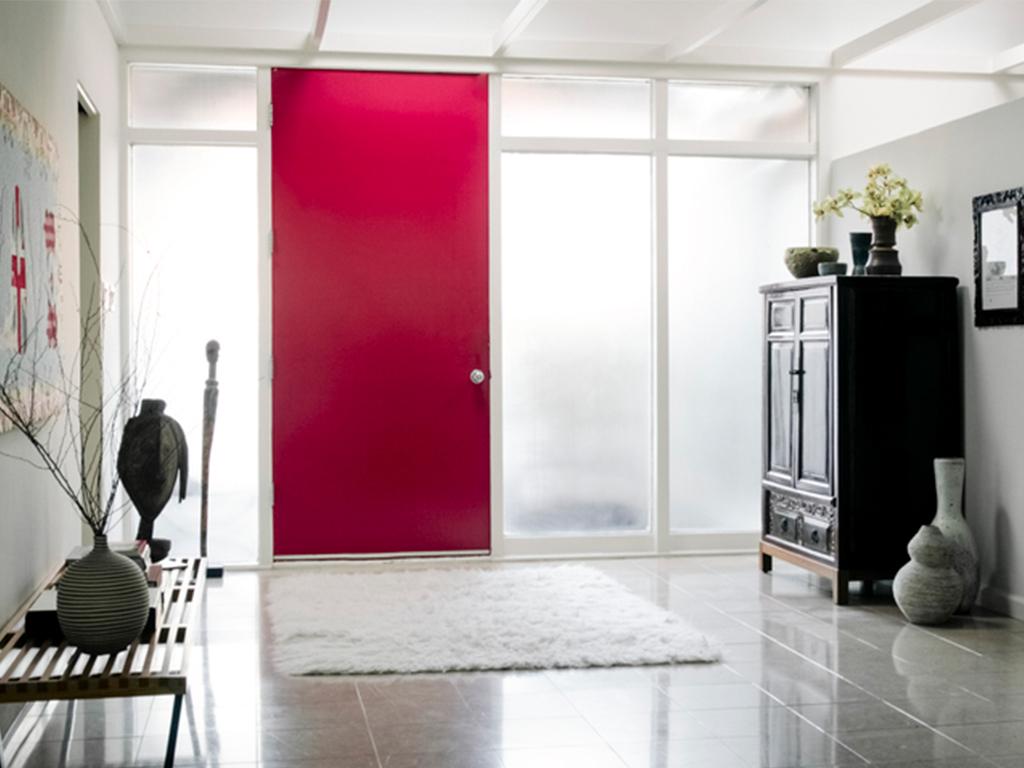 We are all very focused on the colour of our front doors, but don't neglect what they look like on the inside.
Painting the inside of your front door could be all you need to add a subtle splash of colour to your hallway.
---
STATEMENT PENDANT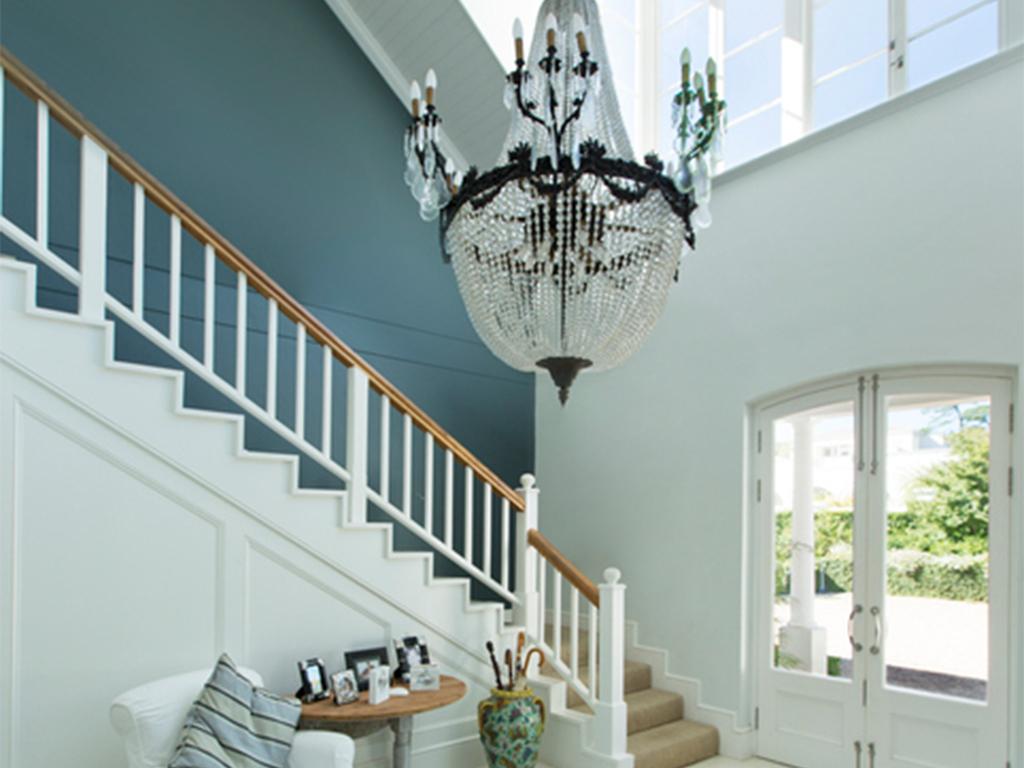 As the saying goes, go big or go home.
Large chandeliers, pentants, even statues are always a big win for making an imposing first impression.
---
ARTY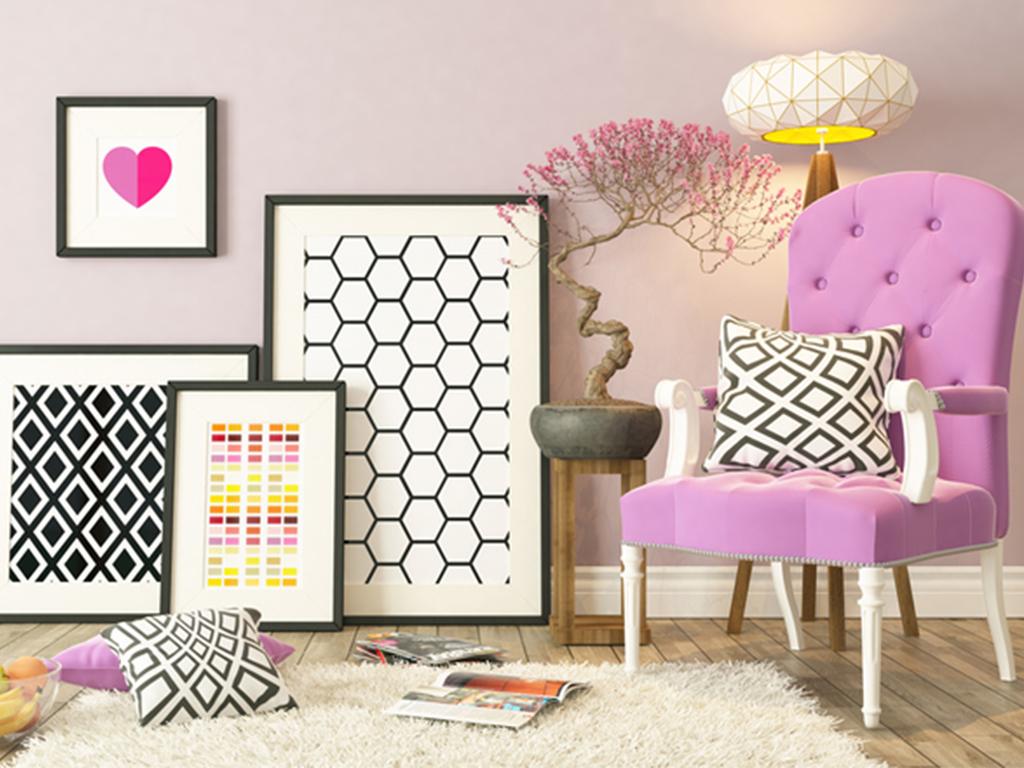 Everyone has a different personality, why not show it off.
Combine artwork, colour, plants and lighting to create a space that instantly sets the tone for the rest of your home.
---
All natural light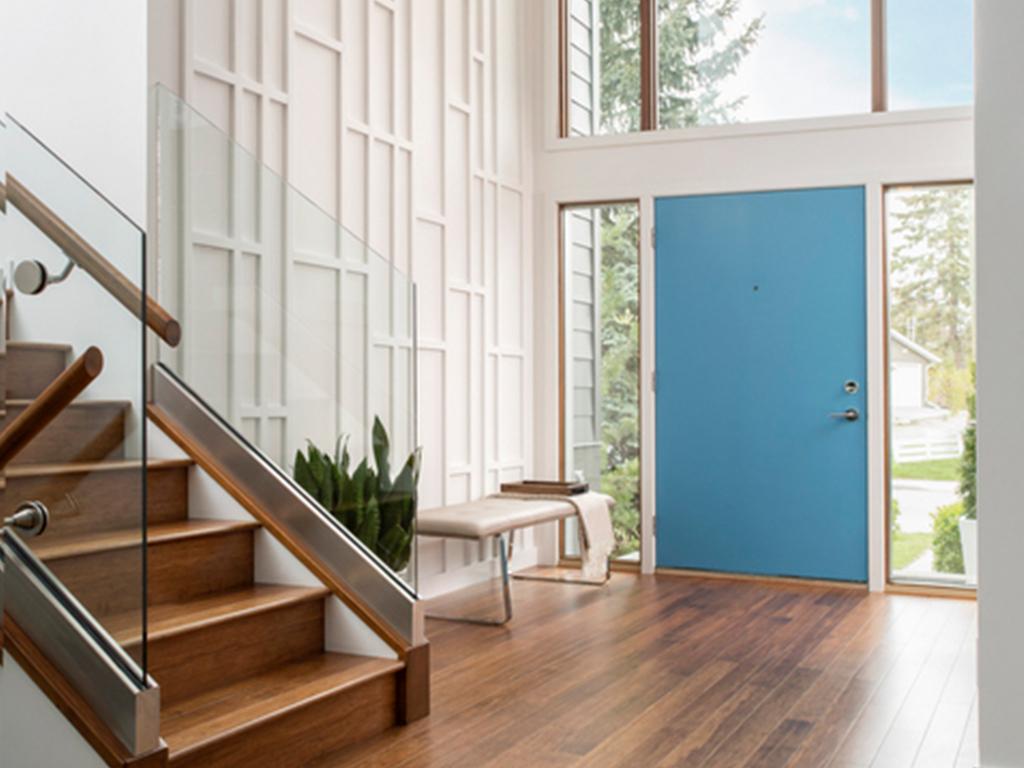 Nothing screams welcome to my home more than having an area filled with natural light.
Make sure you open up the area, if your space allows, to the world and let the light in into your hallway.
---
Lemon living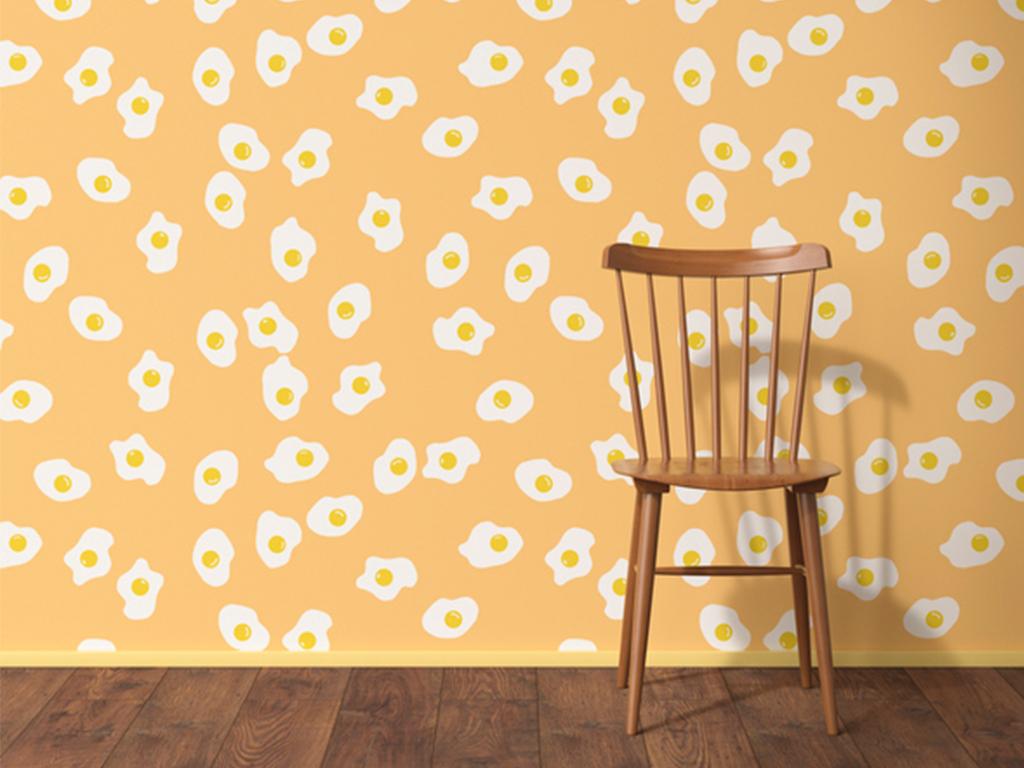 If you like the idea of experimenting with bright colours but can't commit to an entire hallway, consider incorporating a happiness-inducing shade into your space.
---
GEOMETRIC FLOOR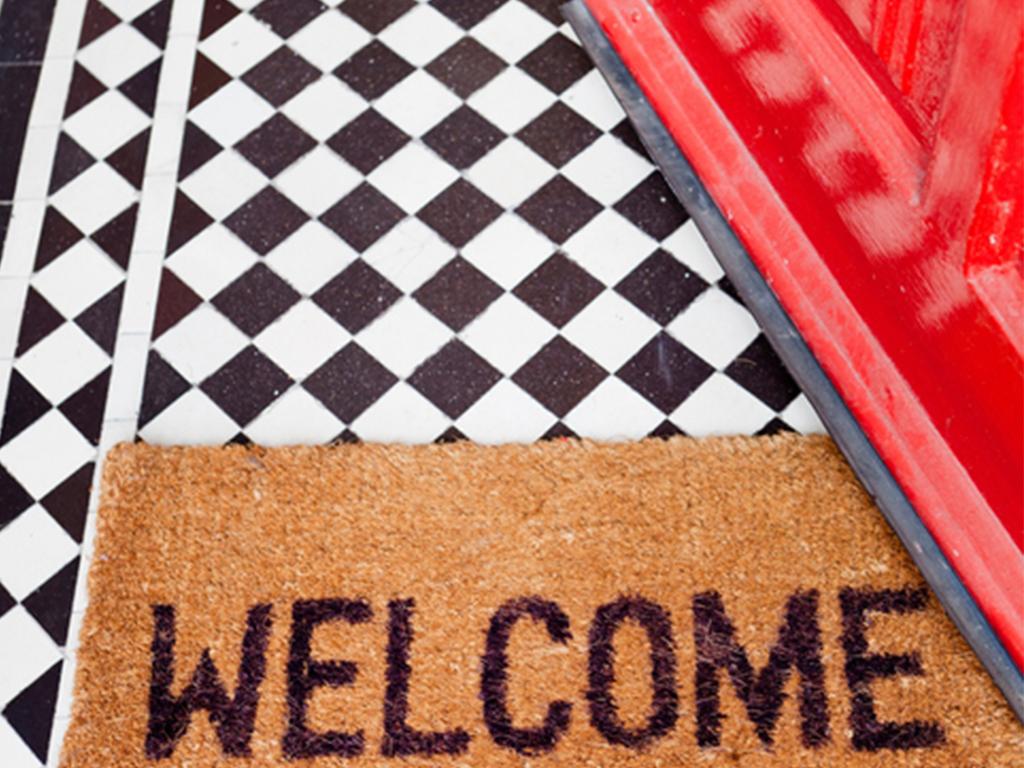 If you want to create a stylish and contemporary feel to your hallway, consider geometric floor tiles.
This clever design creates the illusion of space and complements neutral colour schemes.
---
STORAGE SOLUTIONS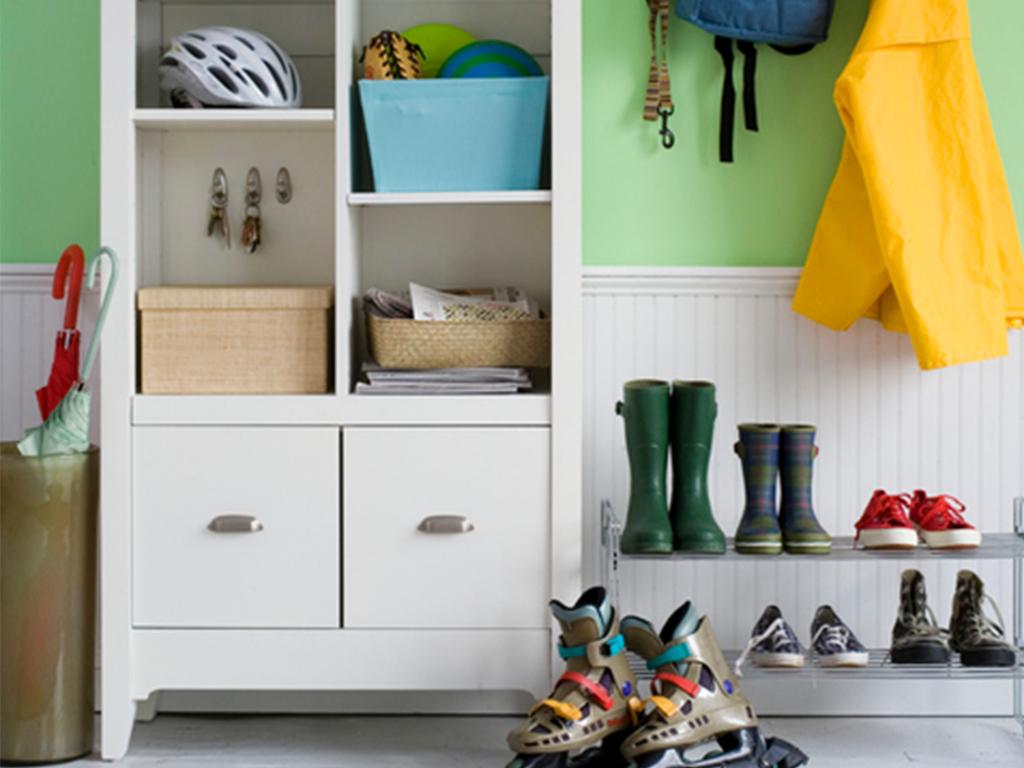 If the priority for your space is maximising functional hallway storage solutions, find options that are visually appealing as well as practical.
A stylish hallway bench with shoe storage or an aesthetic coat stand are great examples.
---
STRIKING LIGHTING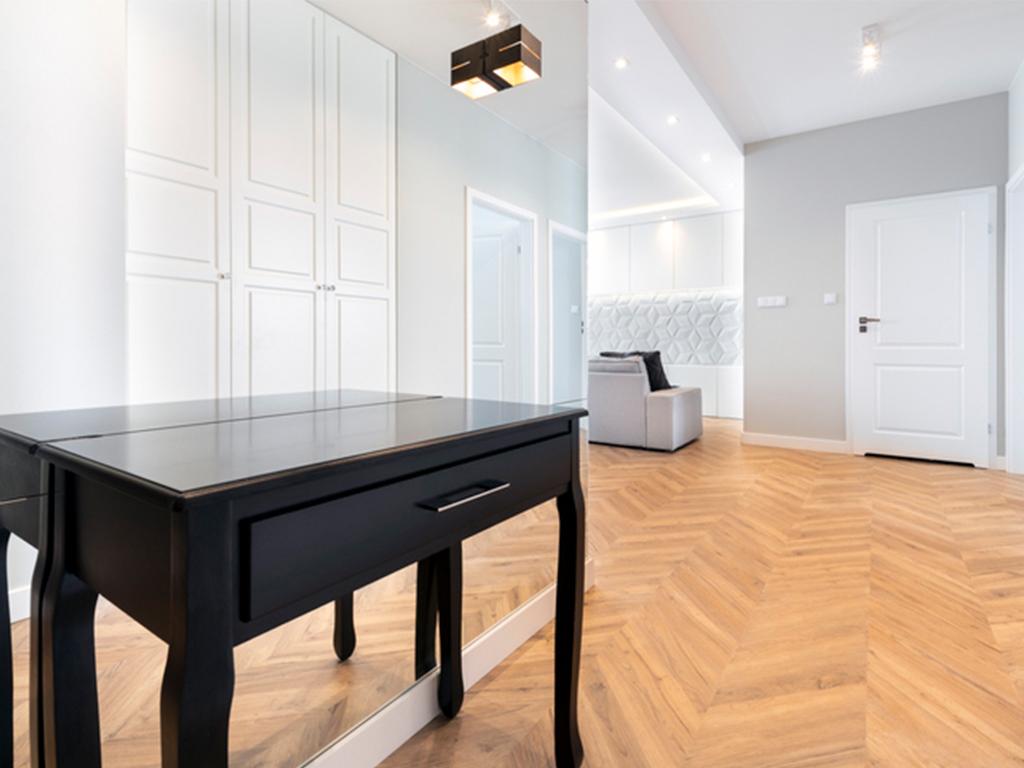 If you're blessed with high ceilings, create a striking focal point and add height to a room with stand-out hallway light fittings.
If you have a smaller space consider spotlights, floor lights and large free-standing lamps to replicate a similar feeling.
---
Contrasting Colours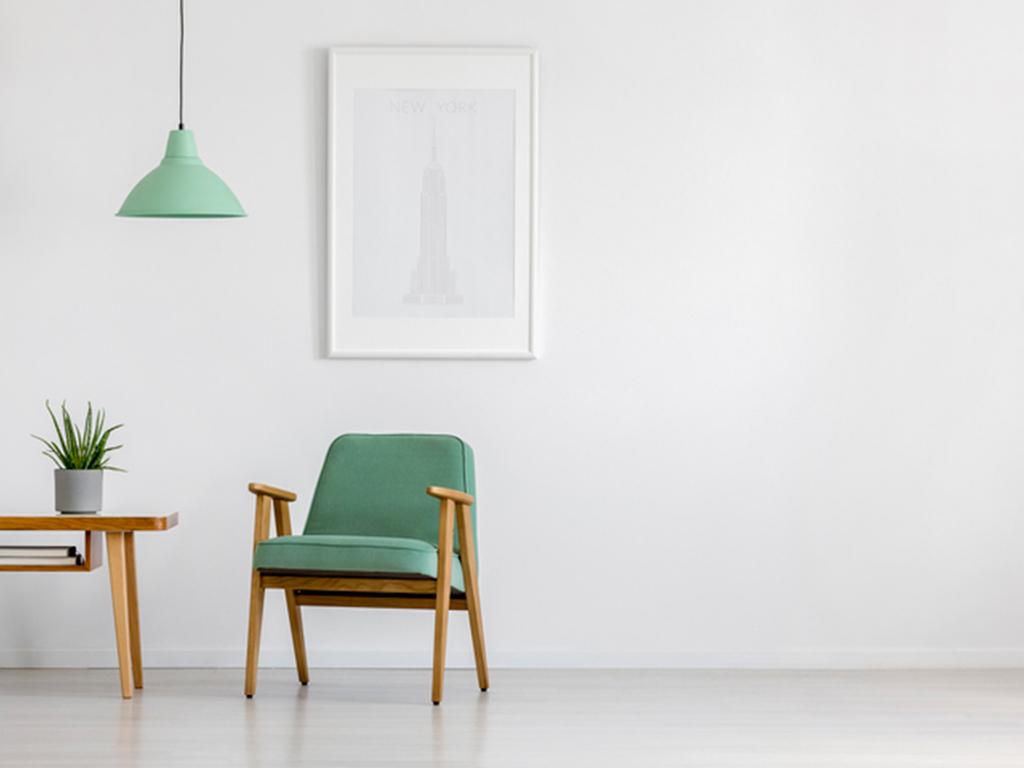 If you want to add depth and interest to a hallway, consider interspersing dark shades amongst a lighter scheme.
If you're worried about a dark colour overwhelming a narrow space, couple with lighting, brighter colours to create the illusion of a longer and lighter space.
---
CALMING ENTRANCE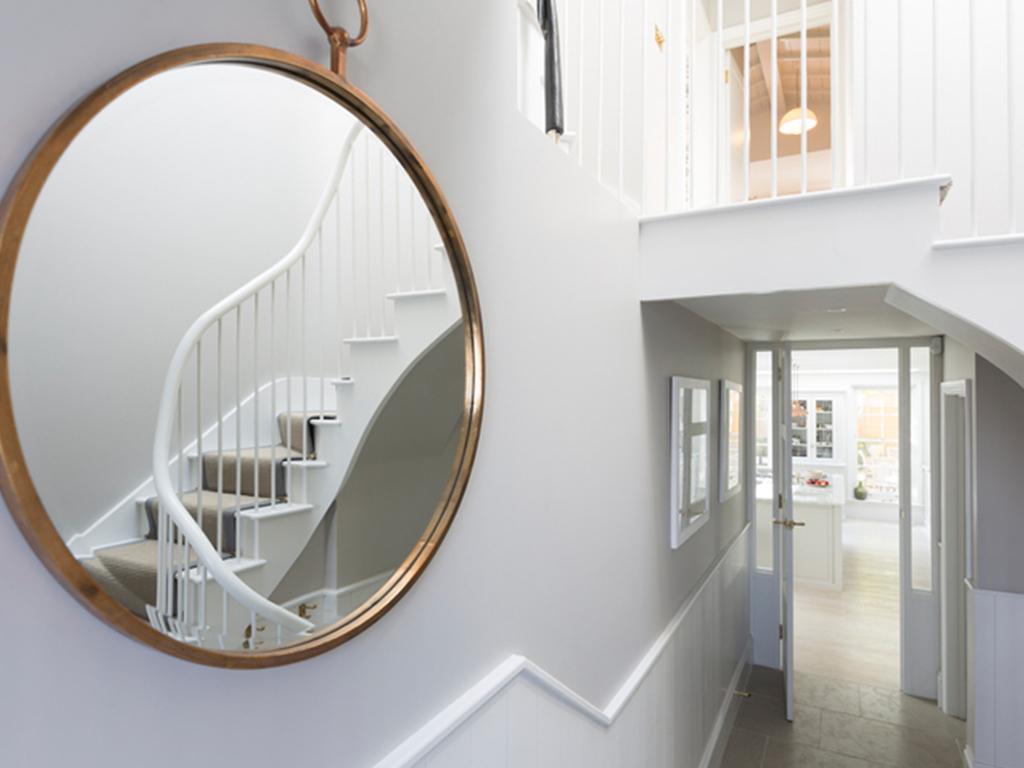 Use a few different tones of the same colour to create a calming, cohesive hallway.
A calming colour pallette exudes the feelings you want from your home hallway.
---
Colour Blocking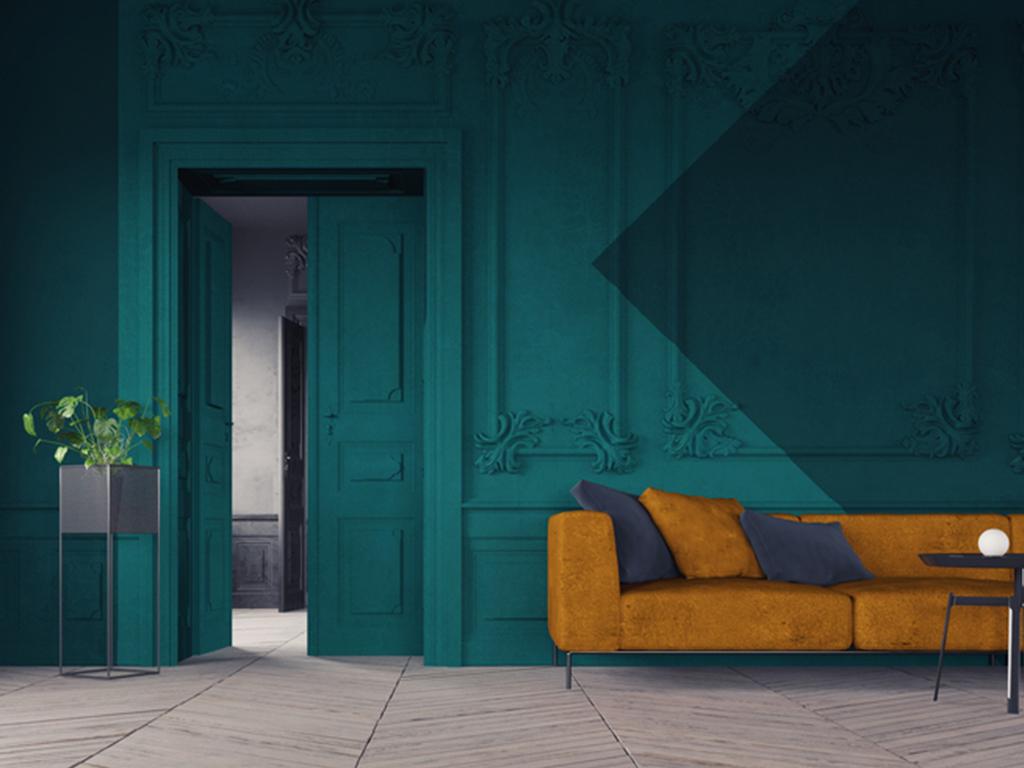 Colour blocking is one of those on-trend paint ideas for a hallway that works effectively even in small spaces, elevating them from an often forgotten space to a spot that's unique and inviting.
The key is not to be afraid of bold shades.
Follow Inspiralist on Facebook and Pinterest for all your eco-friendly lifestyle and sustainable home decorating ideas.
Sign up to the weekly Inspiralist newsletter and get the top stories delivered straight to your inbox.
Sign Up