When it comes to storing our shaving razors there is often little thought where to keep them safe and clean, that'll be a thing of the past with this swave gent who will hold your blade for you when you aren't using it.
No one likes leaving their razors cluttering the sink, bathroom shelves or just sitting off to the side somewhere near where you shave. Not only can it make the room messy, it can also be incredibly unhygienic.
For those who are not interested in keeping their razors safely packed away out of sight, but want to find a way of keeping the bathroom clean, there is now a solution – The Mr. Razor holder.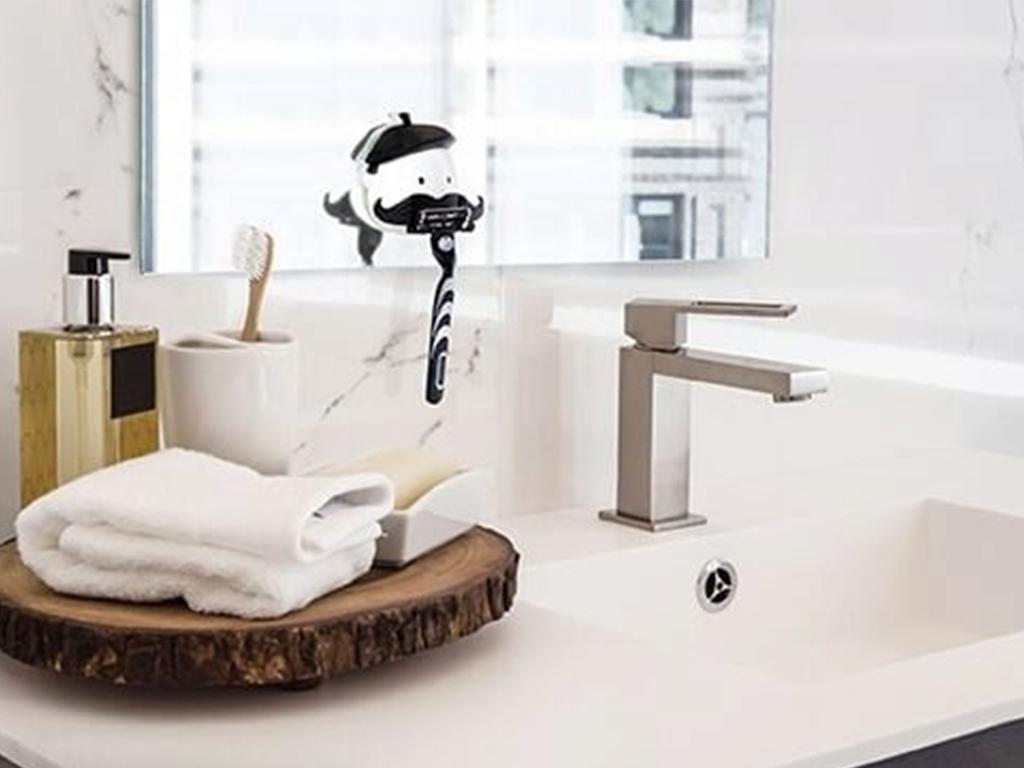 Mr. Razor
Designed by Israeli interior designers Peleg Design, Mr Razor is simply here to declutter your bathroom and keep your razors clean and fresh for when you need to trim your beard.
Mr. Razor simply sticks to your mirror, tiles or wooden walls and you place your razor just under his moustache for him to hold while you are not using it. It is genius really.
Interested in buying a Mr. Razor holder? You can order one from Amazon for £12.
For more bathroom inspiration ideas visit our bathroom storage ideas.
Follow Inspiralist on Facebook and Pinterest for all your eco-friendly lifestyle and sustainable home decorating ideas.
Sign up to the weekly Inspiralist newsletter and get the top stories delivered straight to your inbox.
Sign Up