When it comes to transforming your bathroom into a relaxation paradise, sometimes it is the simplest, and smallest, of touches is all it takes.
If you are not interested in a full scale bathroom renovation to create a perfect escape like these, instead why not embrace new tiles.
Having the right tiles are the key element on the road to creating your dream bathroom. So what's stopping you?
Bathroom tiles are the simplest of way to update your bathroom without completely renovating the entire room. A new bathroom tile design will instantly add a new dimension and feel to your bathroom, injecting all the colour or pattern your suite needs.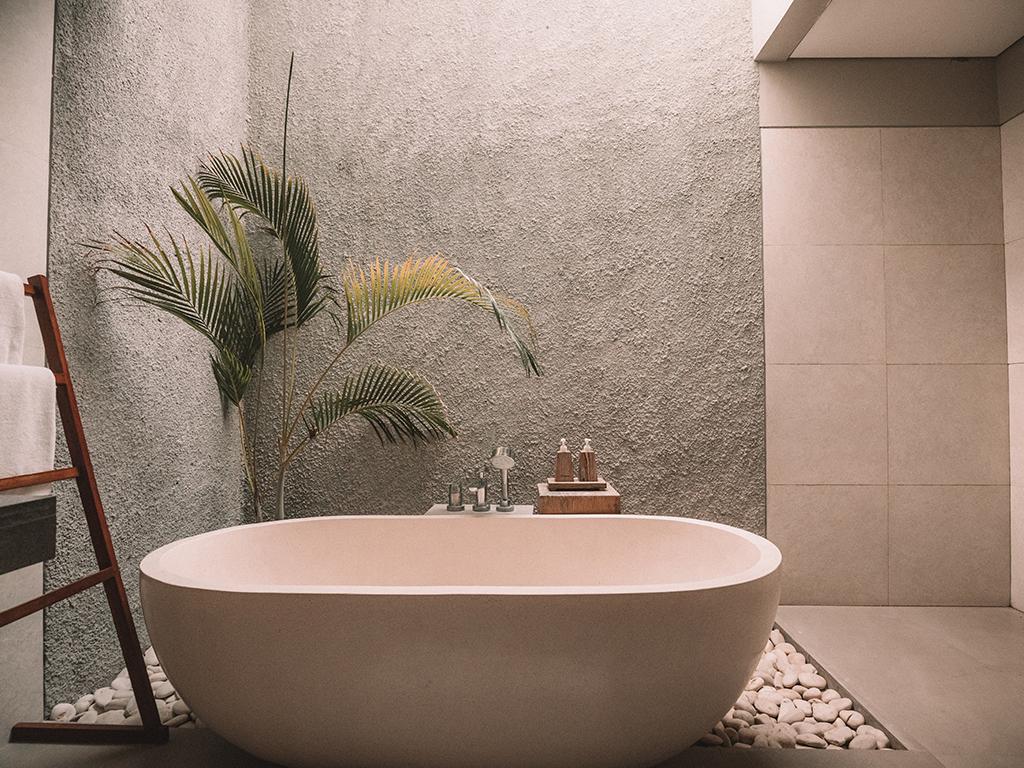 Tiled bathrooms can be simple but uber effective at creating that perfect look.
Block-coloured tiles, either on the floor or on the bathroom walls, will transform the room into a chic and sophisticated haven.
Alternatively, patterned tiles will give an ornate, vintage look, adding depth and character to otherwise plain bathrooms.
Whatever your style, you're sure to find inspiration with this collection of stunning bathroom tile ideas.
Add Texture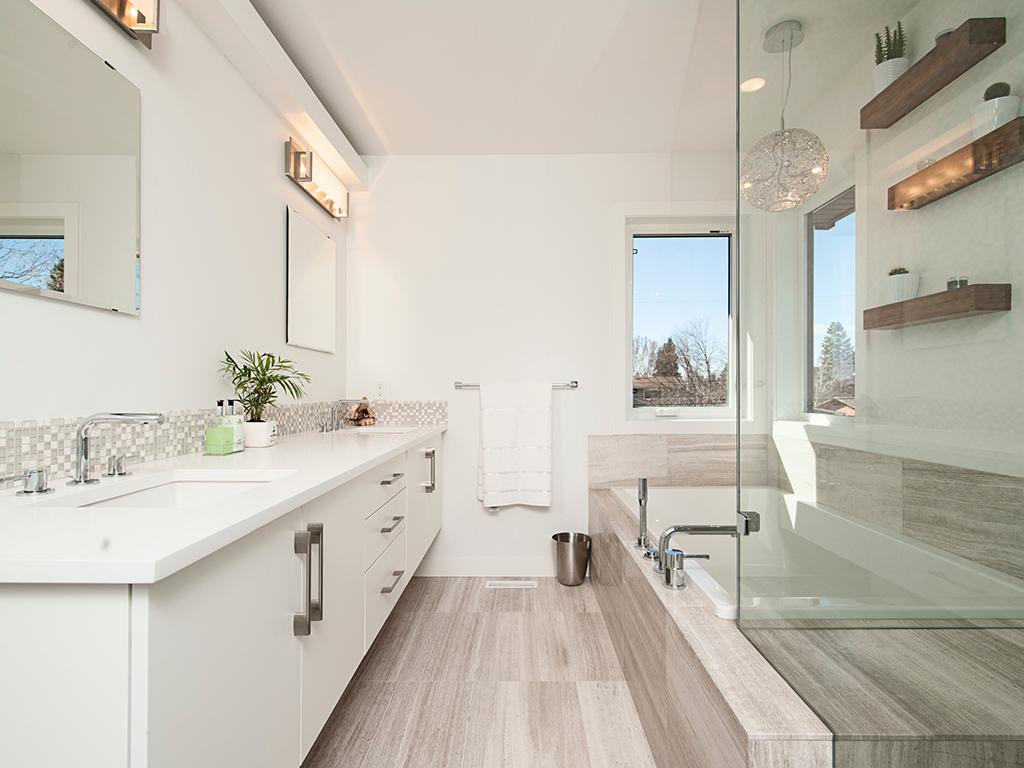 Dividing up your tiling options are always a simple way to create that warm and cosy environment.
Mixing tile styles also makes the room look bigger.
---
GEOMETRIC & REFLECTIVE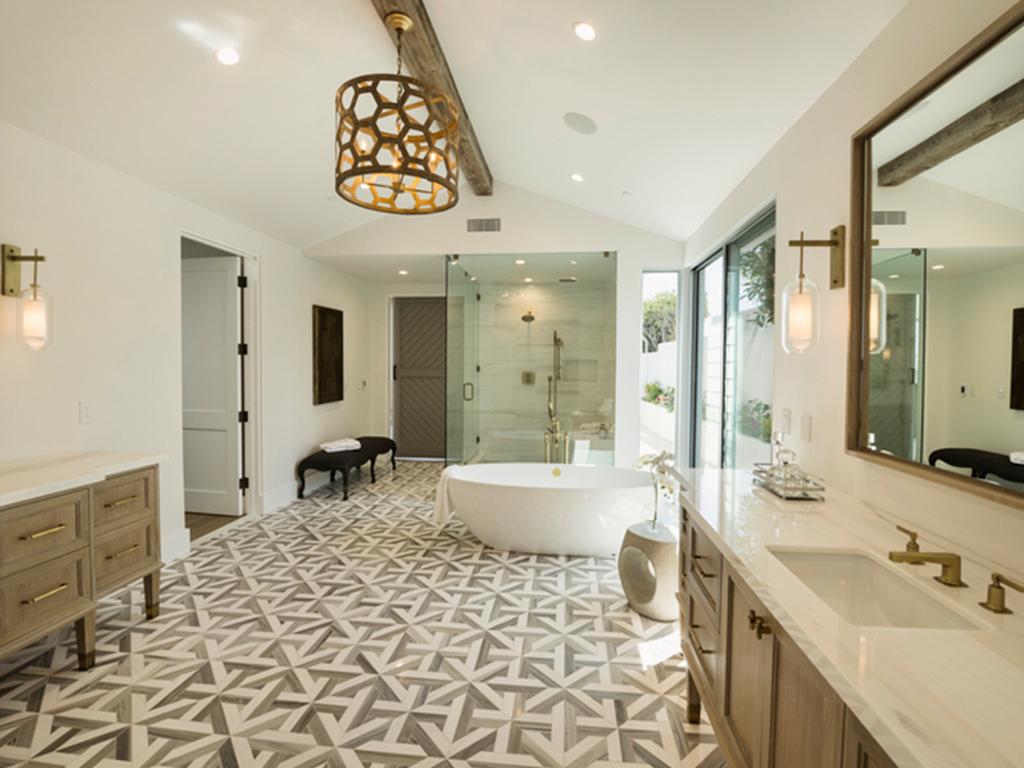 Geometric floor tiles add a contemporary and colourful element to this predominantly white bathroom scheme.
They give the room a dynamic edge and the bold design makes the room look wider.
---
MINTy Fresh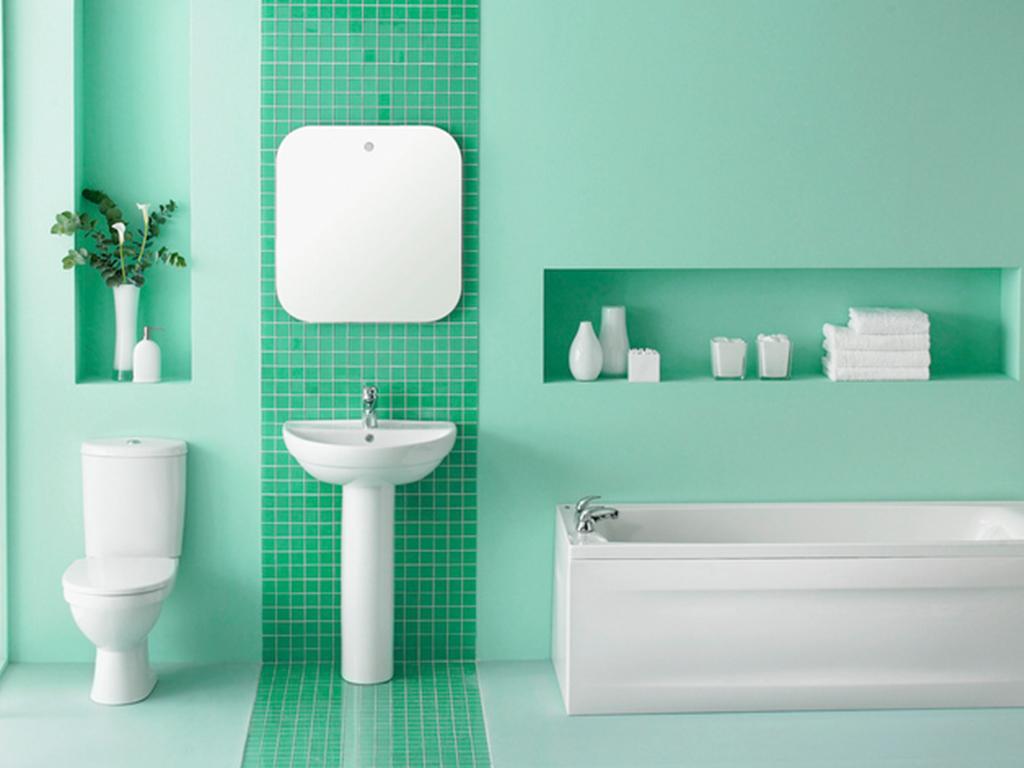 There is a reason why everyone loves smelling "minty fresh".
Mint always make you feel clean and refreshed, so why not turn your bathroom into a minty paradise.
---
ULTRA WHITE
Having a pearly white bathroom is a surefire way to creating a relaxing and peaceful environment.
Mix in white accessories to enhance the overall look.
---
Go Bold or Go Home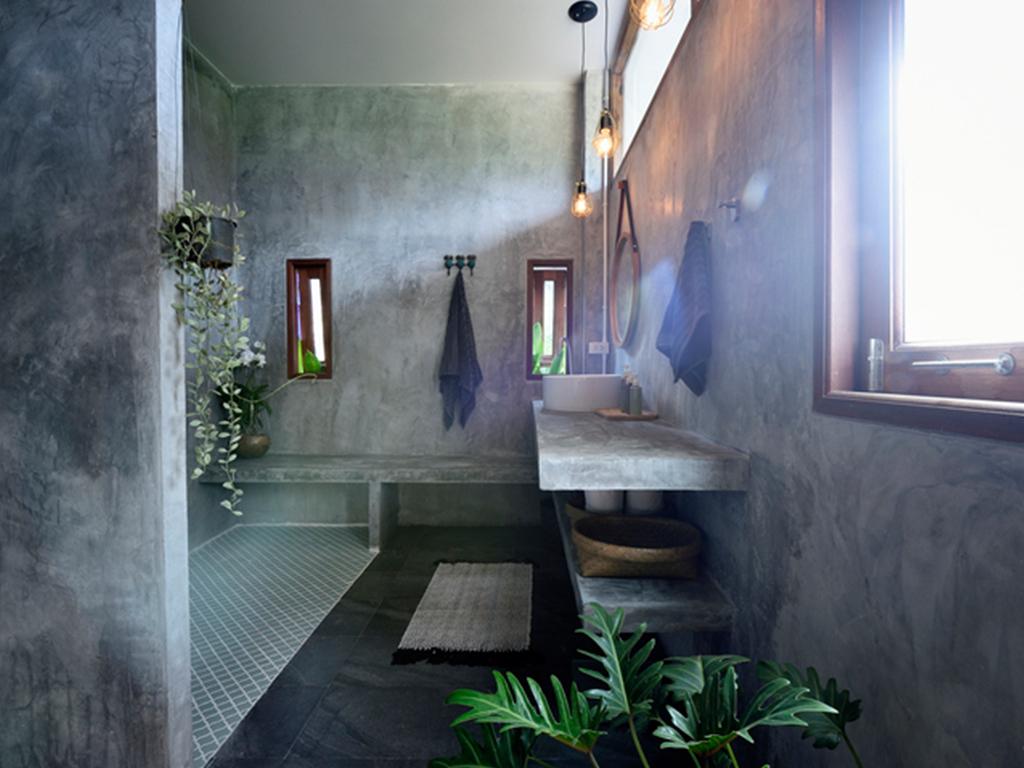 If you are going for a complete revamp of your bathroom why not embrace exposed concrete look mixed in with natural tiles and plants.
It will feel like you are getting ready for the day in nature.
---
black and white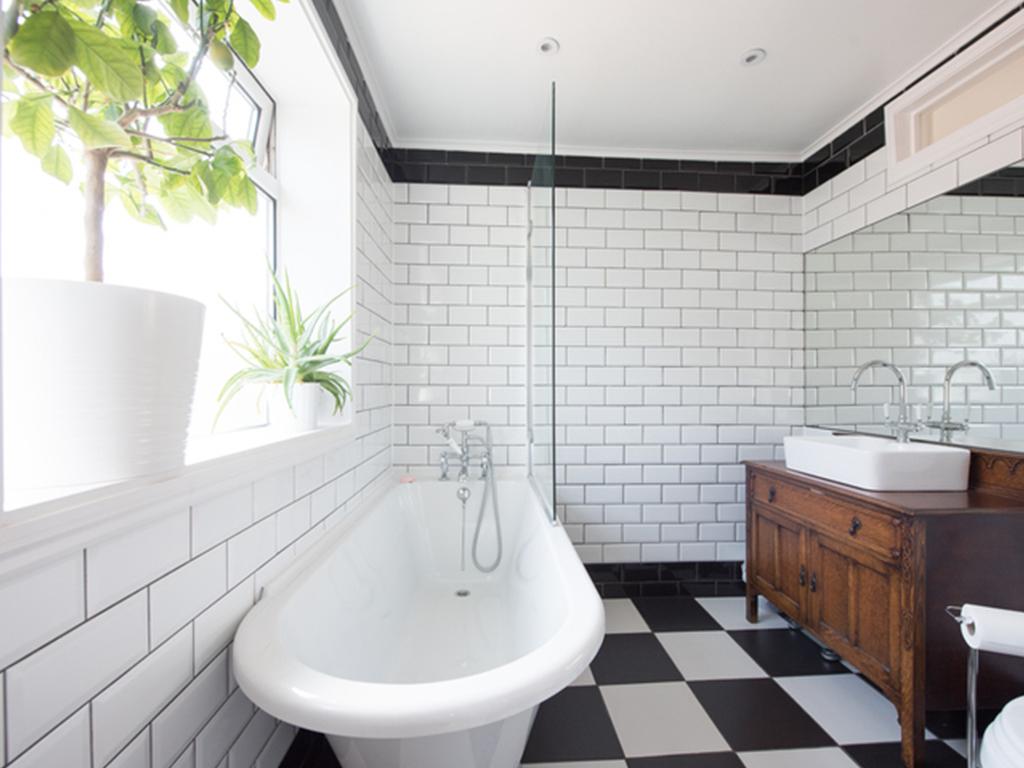 Create a striking look with chequerboard floor tiles in your bathroom. Floors are often the last thing that people think of when decorating, but the fact that you can't help but look at these eye-catching tiles shows just how much of an impact they can have.
If you want the look to be less intense, choose larger-format black and white tiles.
---
feature wall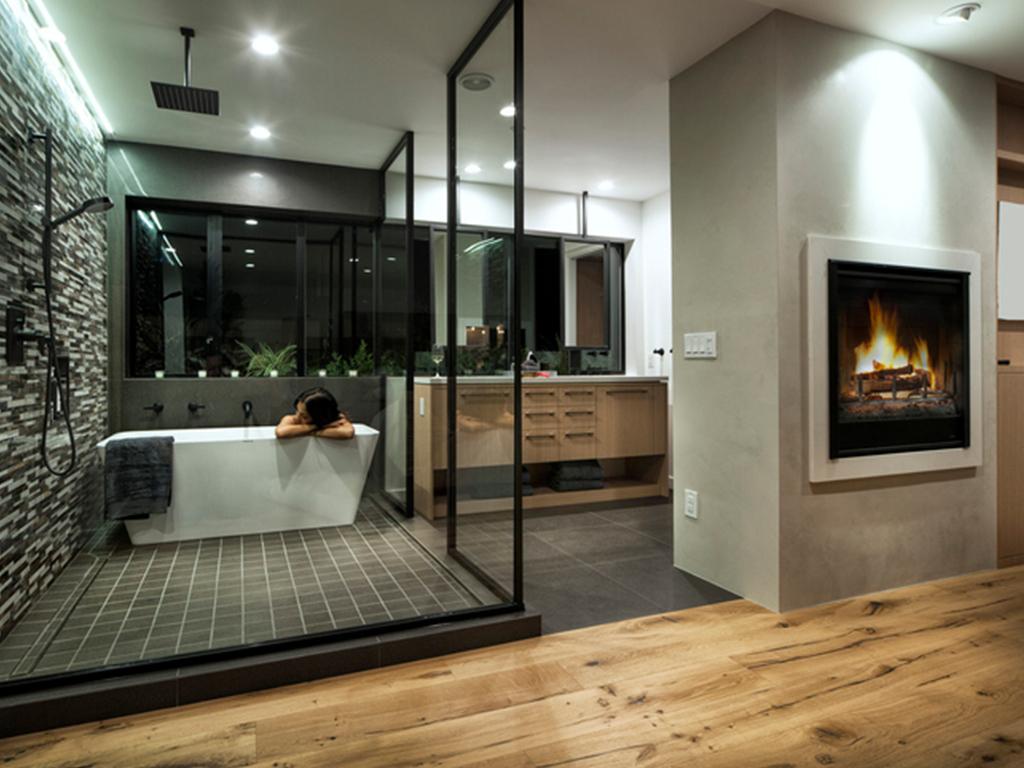 Create a designer feel in your bathroom by using tiles to place emphasis on a statement item of furniture or a particular area. Assign mid grey tiles to your floor, plain cream to three walls and a mix of pebble tones to the fourth.
The alternative tile treatment on the single wall creates a feature backdrop for a statement bath or basin.
---
MULTI-COLORED GRAPHICS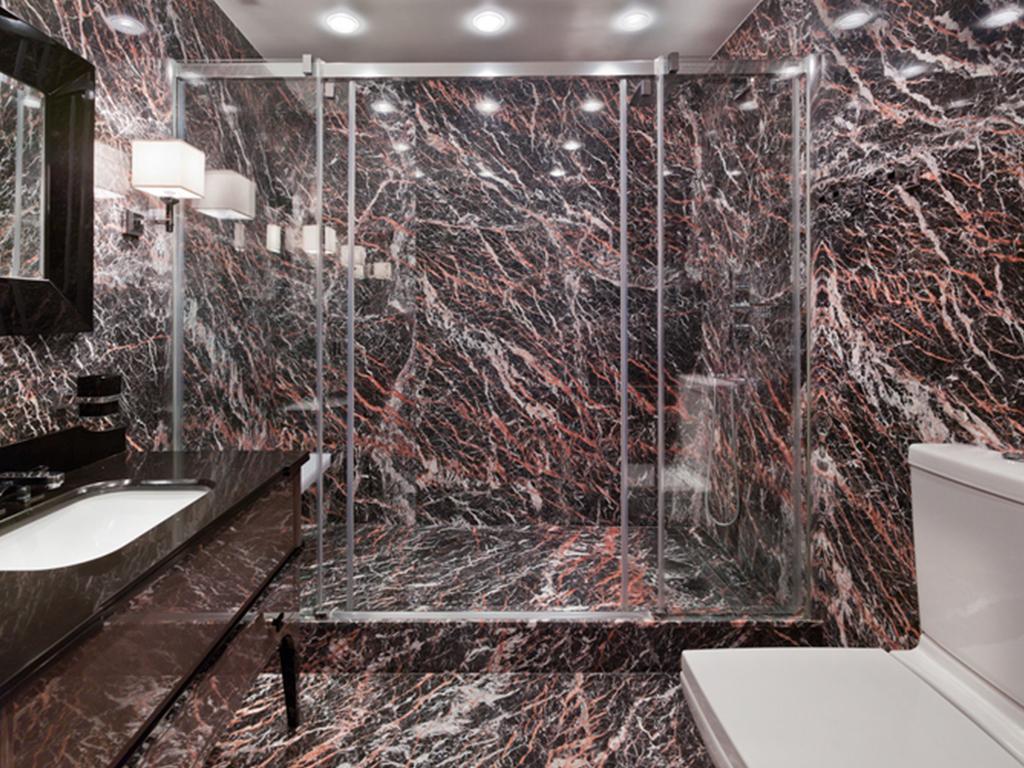 Looking for ways to make your bathroom standout? Make an impression? Why not got for multi-coloured options.
---
Art and Design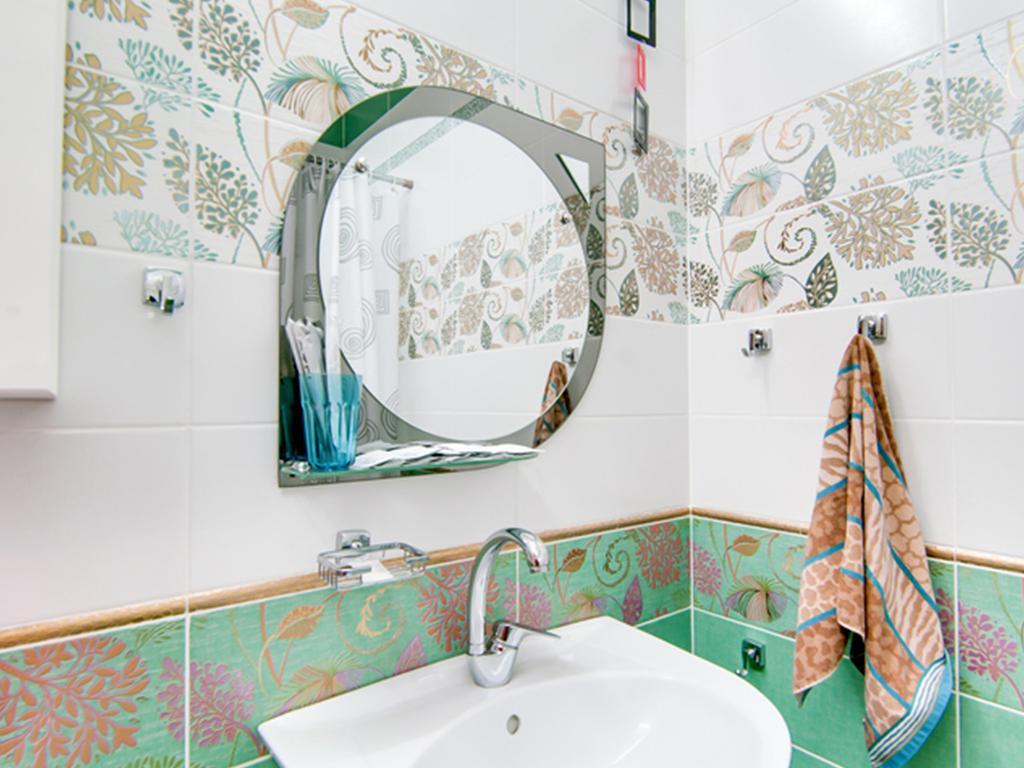 Just because it is the bathroom doesn't mean you can't show off a bit of art and design.
Adding some graphics, design and a bit of an artistic touch always helps make your bathroom feel comfortable.
---
Make it marble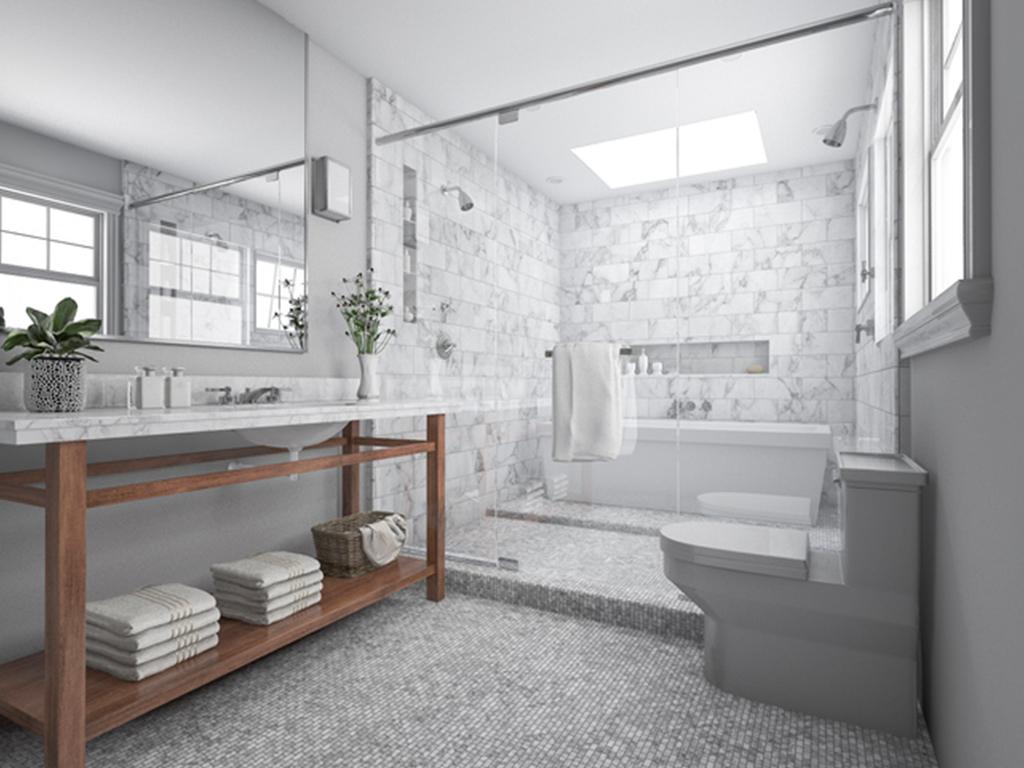 Honestly, who doesn't love marble? Having it in your bathroom can help create a place you will never want to leave.
---
Sunny & bright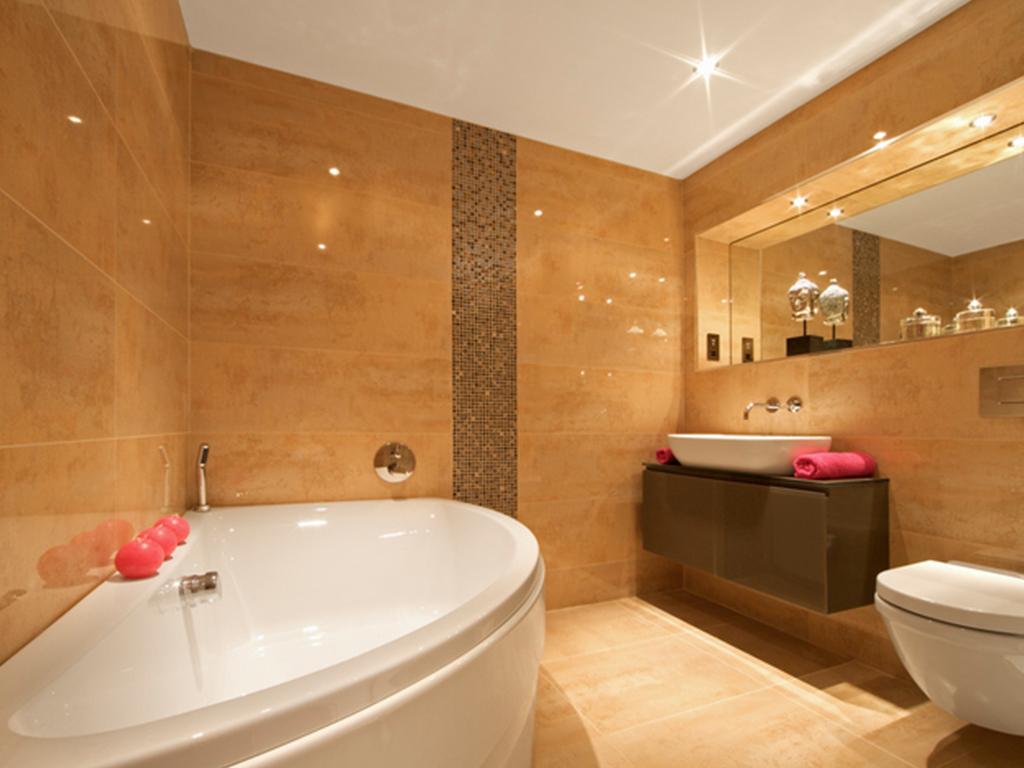 Yellow stripes break up a neutral-tiled wall and add a bit of whimsy.
---
Feelin' Blue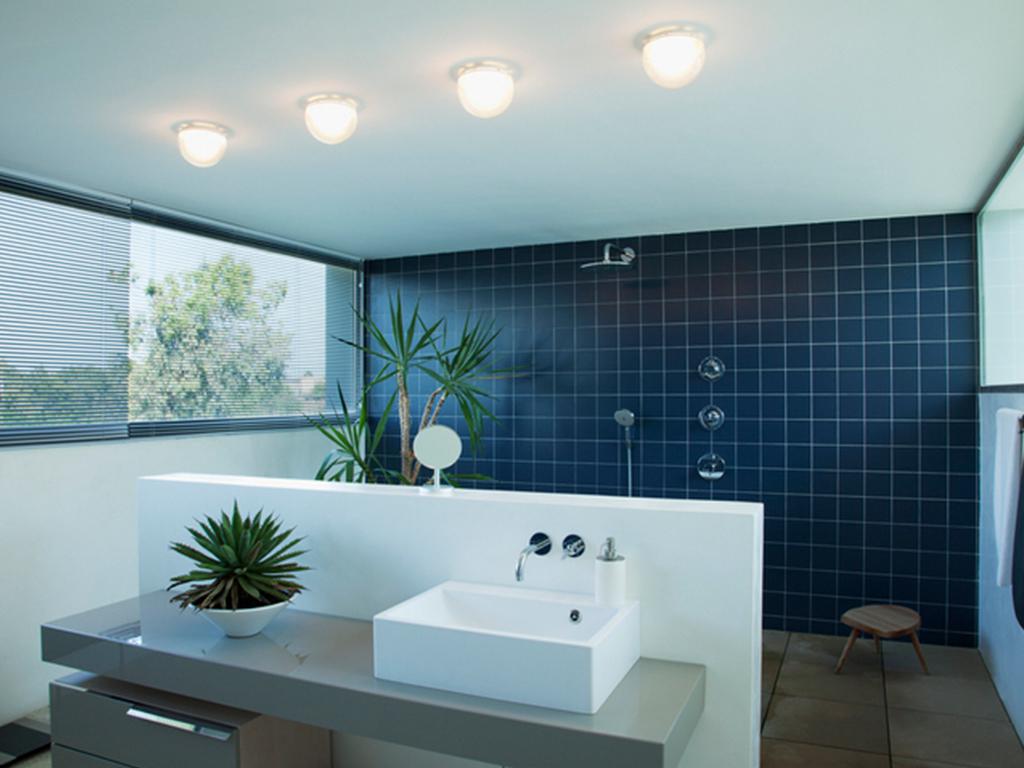 Adding dashes, or going full bore, of blue are uber popular ways to create stunning bathroom environments.
Blue tones match that of water and freshness.
---
RUSTIC GLAM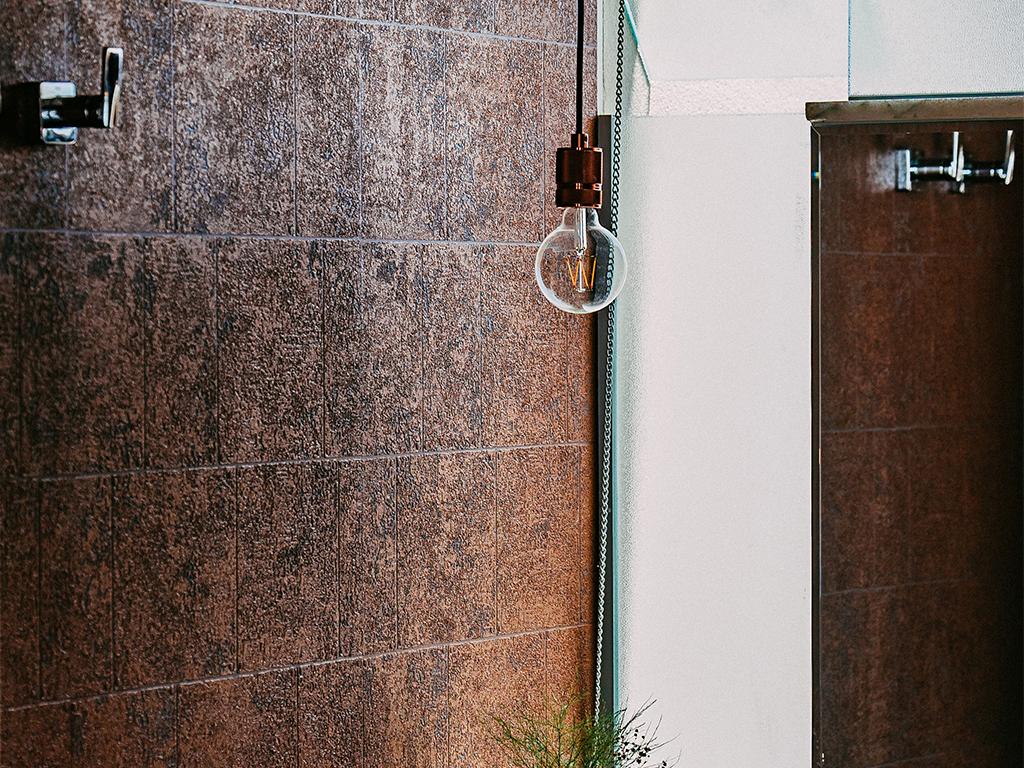 Not keen on the usual bathroom hues? Why not go back to basics with a rustic tiled look.
The brown tones help to create a earthy look.
---
A bit of nature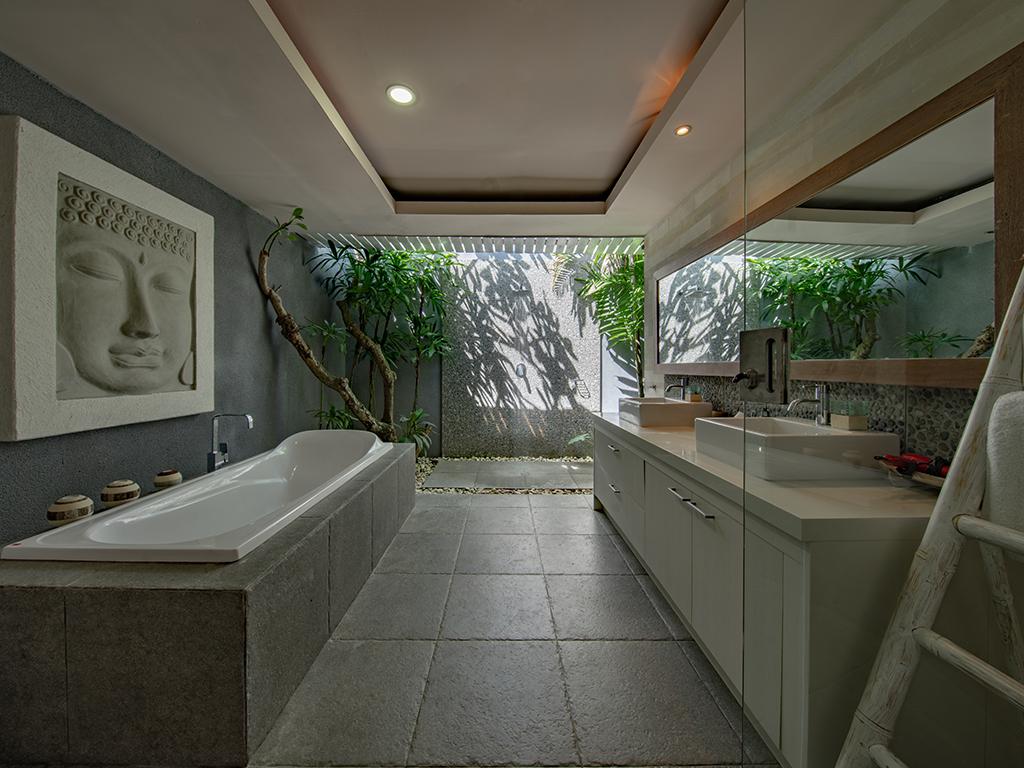 Need a fresh and modern look to your bathroom? Embrace nature with grey tones.
Add some plants and other natural accessories to complete the look.
---
BOLD AND ROMANTIC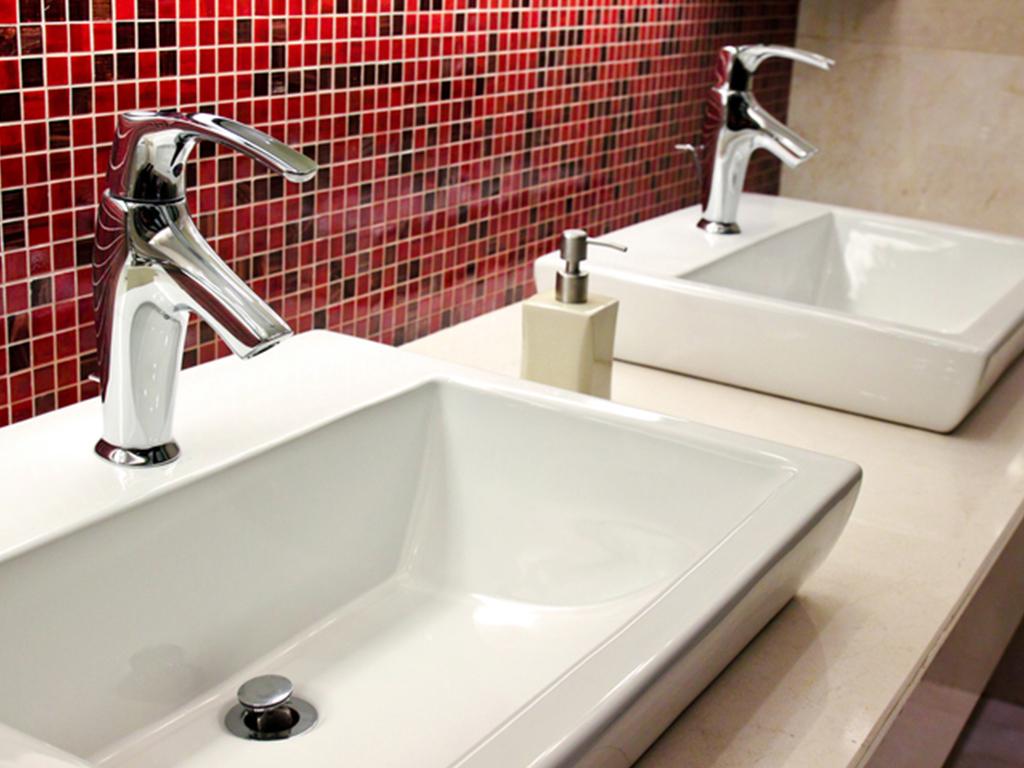 Go for an unexpected approach to decorating your bathroom with hexagon-shaped white tiles, bordered by a bold red paint.
White works with anything, but takes on a punchier appearance when teamed with a bright colour such as this.
---
Embrace the space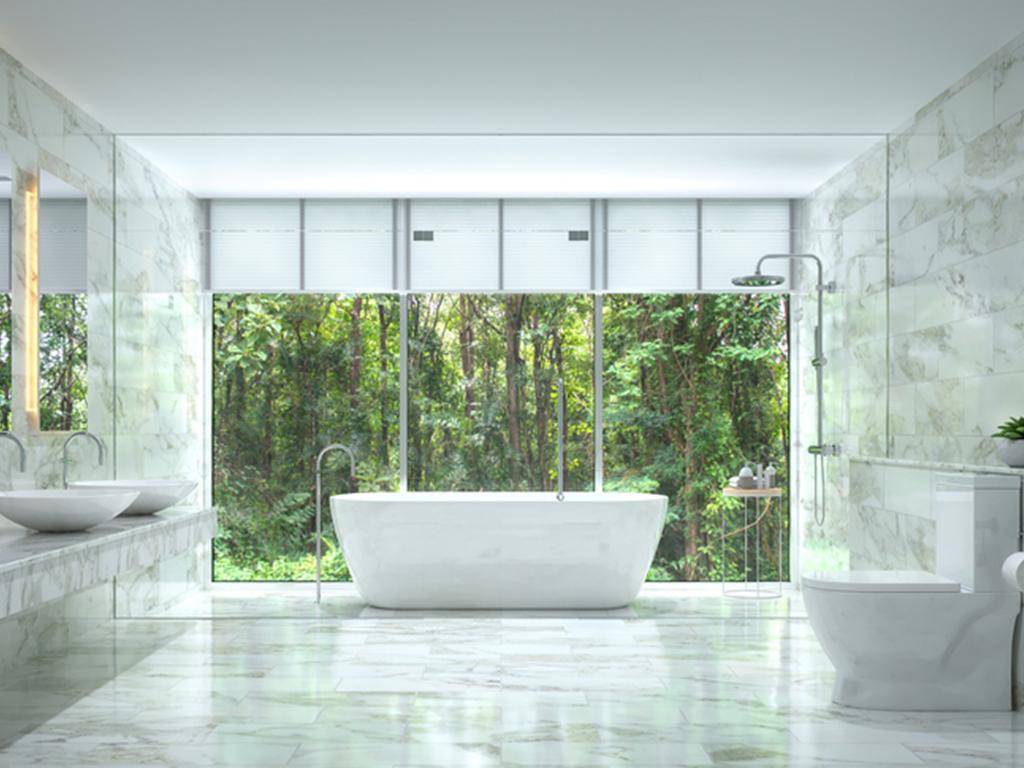 If you are not short on bathroom space, this could be the tiling option for you.
The sheen and clean look helps create an abundance of space everyone would love to have from their bathroom.
---
Shine on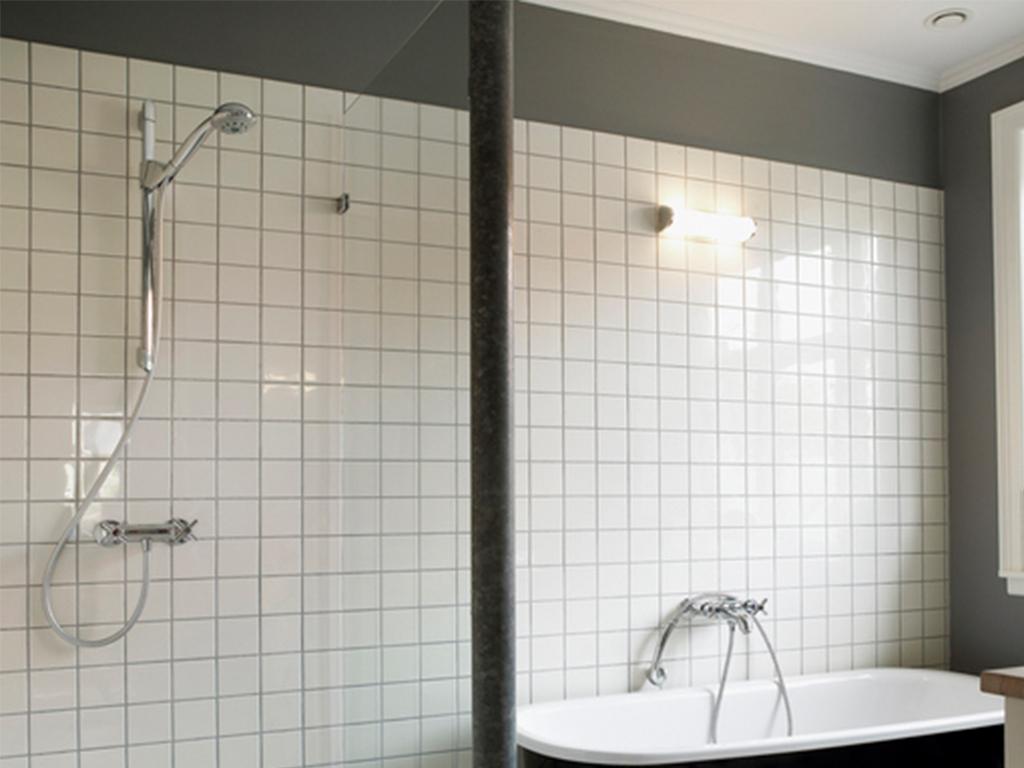 No one likes tiles that look dirty even when you have just clean them.
Why not go for shiney, almost mirrored tiles to make sure your bathroom is never not looking its best.
---
SOFT, WARM PASTELS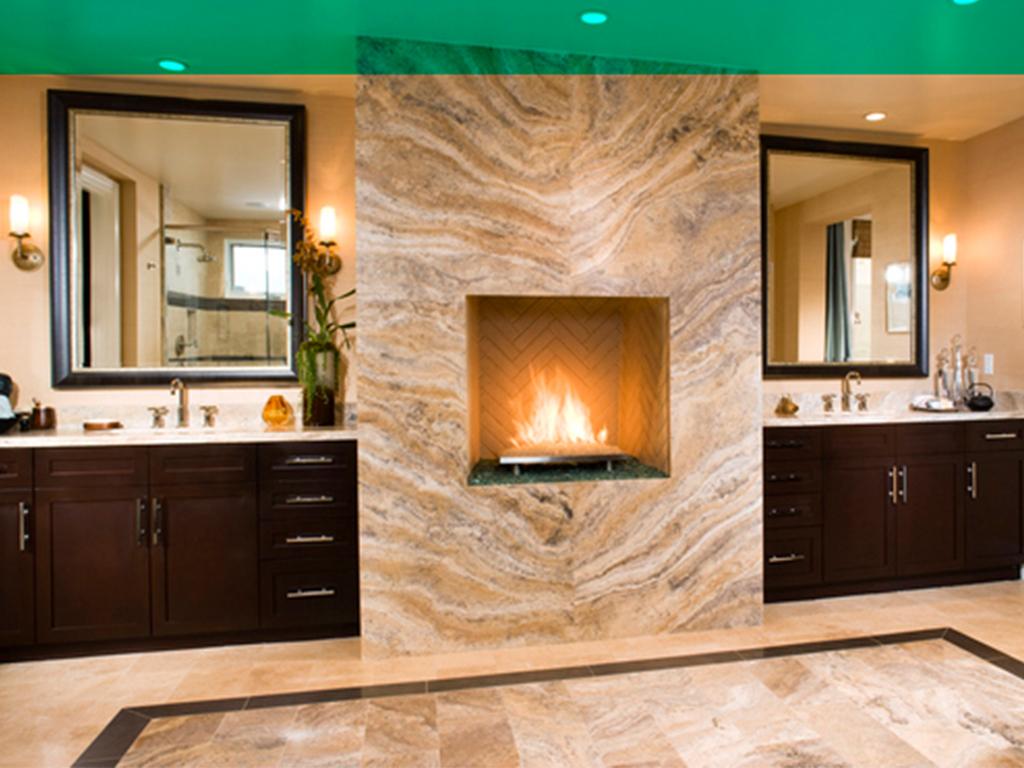 Upgrade your bathroom to a spa-level power room by embracing subtle hues and relaxing tones.
---
Mosaic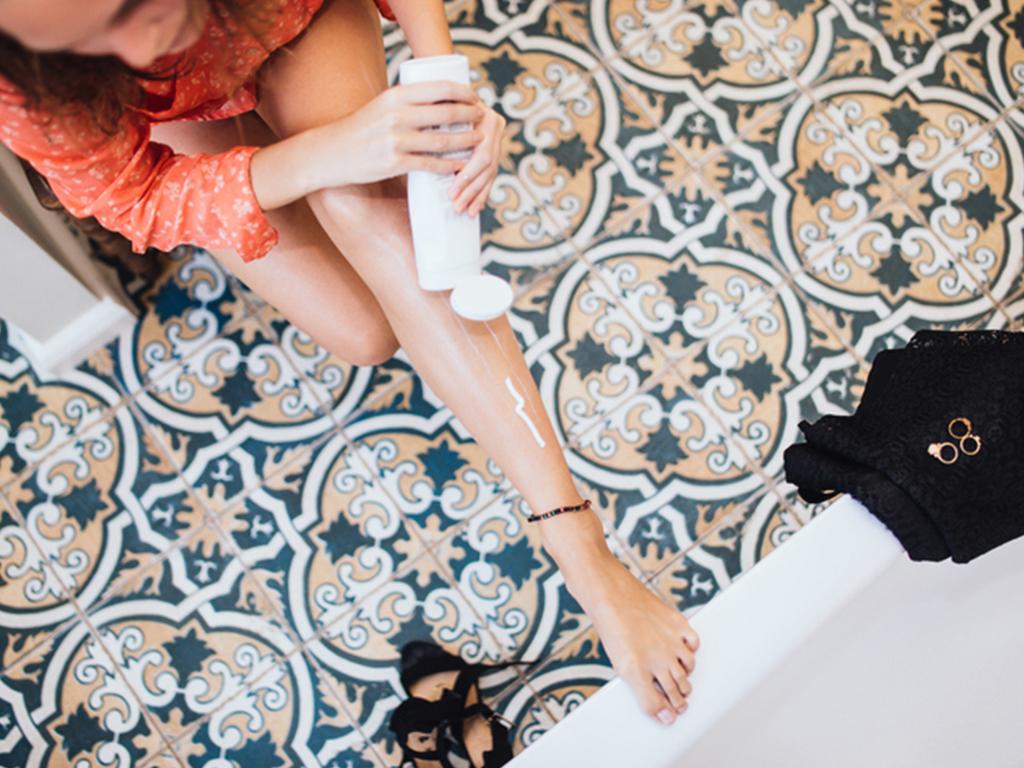 If you don't have a modern bath, play up your houses history with traditional mosaic tiles.
These options are instagram-famous, and a sure-fire fix to transform a dull bathroom.
---
Embrace black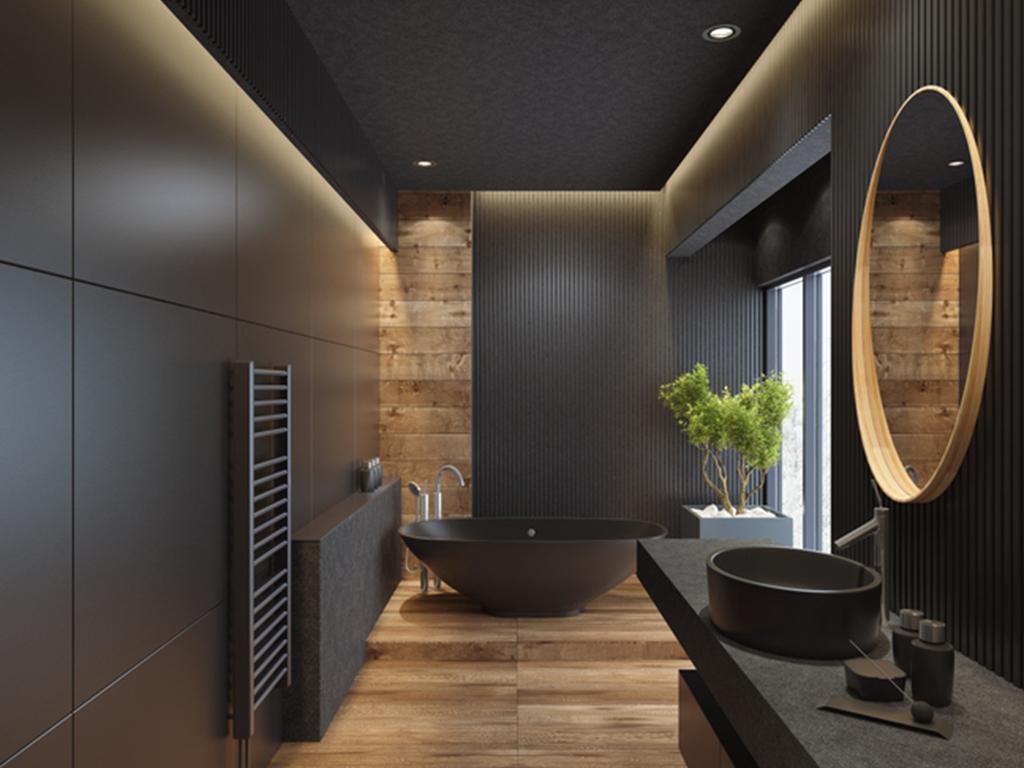 Mixing black, gold, wood even natural colours can create a bathroom you are more likely to find in five-star holiday resorts.
Black tiles are always a first stop when going for a luxe look.
---
accents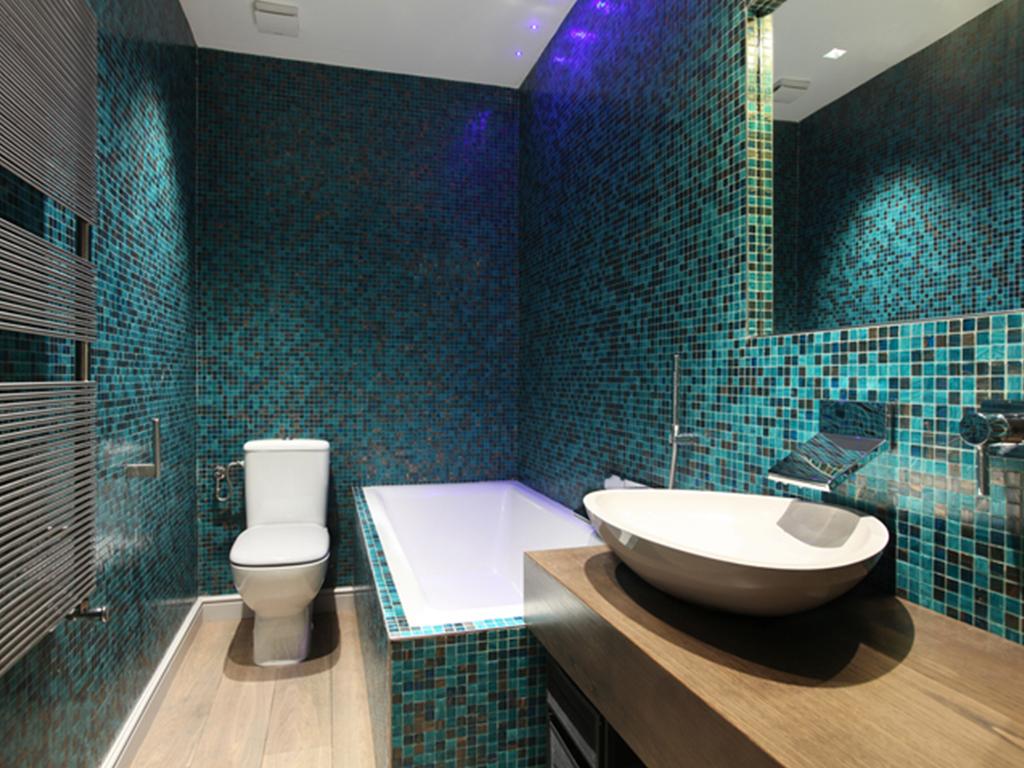 Tiles don't have to be the main feature of a bathroom. Use them to introduce a touch of interest or a splash of colour.
A bright white modern bathroom can run the risk of appearing too clinical, so fit a splashback of green mosaic tiles to introduce a shot of welcome colour that softens the overall look.
Pick out the green in accessories too to create a cohesive feel.
Follow Inspiralist on Facebook and Pinterest for all your eco-friendly lifestyle and sustainable home decorating ideas.
Sign up to the weekly Inspiralist newsletter and get the top stories delivered straight to your inbox.
Sign Up