Most of us have a little more time on our hands over the festive period, so it's the perfect time to sit back and relax at home.
There's always Christmas TV or a family-fun board game on hand, but if you fancy more "you" time then you can always download one of these fun Christmas apps.
From a simple countdown to live wallpaper and funky festive photo frames, there's plenty on offer to have a truly 'appy Christmas.
Christmas Countdown
You know when Christmas is – the date is etched in your brain – and you know what you have to do before then, but still, nothing beats the thrill of the Christmas Countdown. This app does exactly that, giving you an up-to-the second countdown to the big day.
---
Advent Calendar (2018) – The Game
Here's a calendar with a difference – every day you play your way through a puzzle and your reward will be another app, a playlist or some other festive goodie.
Clicking on the gift at the end of each puzzle leads you to your prize.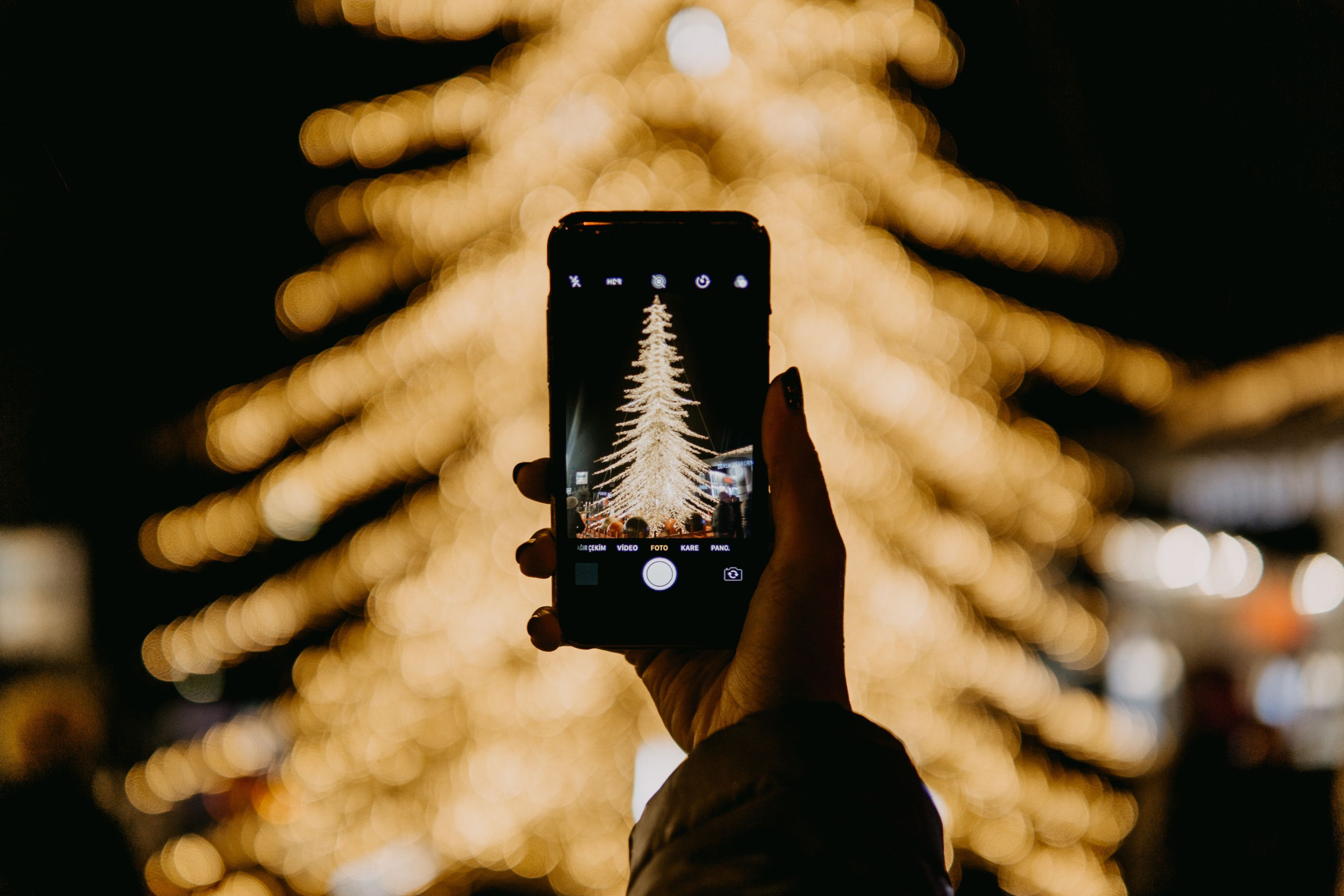 ---
Christmas Ringtones
At this time of year, you would surely want your phone to ring to the sound of Jingle Bells, or Winter Wonderland – what more could a Christmas fan want?
Christmas Ringtones gives you a whole playlist of festive tunes to leave people in no doubt at all that you love Christmas.
---
Christmas SMS & Wishes
Send your friends and family a yuletide greeting with Christmas SMS & Wishes 2018. This clever little app sends festive quotes and messages across platforms ranging from SMS to Twitter.
There's a range of quotes, in various festive fonts, for you to pick from.
---
Christmas Night Live Wallpaper
Your home is decorated, festive songs and cooking aromas fill the air, but there's one part of your life that is not looking the part – your phone.
Well now it can with Christmas Night Live Wallpaper, which has a range of Christmassy scenes to brighten your home screen.
---
Cookie Maker: Frozen Christmas
Make perfect Christmas cookies with Cookie Maker: Frozen Christmas which provides recipes and ideas for biscuits that would make perfect gifts or – if you just can't resist – a tasty treat during a break from festive prep.
You can even make one for Santa for Christmas Eve.
---
Christmas Notebook
The boring old default memo pad on your phone just won't cut it over the festive season, there's too much to do, but Christmas Notebook does the job nicely.
Take quick notes on things like cards, food, presents plus everything else needed during Christmas all in festive-themed digital notepaper.
---

Christmas Gift List
Keeping track of your shopping at this time of year can be a herculean task, but Christmas Gift List takes the stress out of present buying by providing a handy tracker to help you know what you've bought for who.
Ideal for budgeting and keeping yourself right.
---
Christmas Photo Frames
Add a final Christmas flourish to all your yuletide snaps with Christmas Photo Frames. This app lets you add a huge variety of Christmas-themed borders to your photos from the big day and all your celebrations so you can treasure them forever in all their festive glory.
---
Lose It
Christmas is a time of excess – and quite right too, but at some point you're going to have to think about shifting some of that festive weight and that's where Lose It comes in.
Taking a photo of your food and measuring its calorific value is just one of the neat tricks in this app.
---
For even more ideas and inspiration for your home, pets, garden and family life like us on Pinterest and Facebook
---
Sign up to the weekly Inspiralist newsletter and get the top stories delivered straight to your inbox.
Sign Up