Luxury fashion has never been one to stick to the runways of Paris and Milan, and to keep with that trend Bodega Rose has unveiled a new vase inspired by one of Louis Vuitton's iconic accessories.
Hand-crafted by designer and landscape architect Olivia Rose, the new Louis Vuitton vase has been created to resemble the Speedy bag, and aims to add a touch of luxury fashion to plants and homes this summer.
See: A Website Is Selling Plants from Garden Centres That Would Have Gone to Waste
See: Airbnb Launches Online Experiences So You Can Learn New Skills and Embrace Cultures From Around the Globe
Bodgea Rose is a modern creative studio run by Rose, focusing on giving new meaning to interior and garden design.
Hand-crafted by Rose, the latest creation uses a mould created from an authentic Louis Vuitton Speedy handbag.
The vase includes all of the iconic monogram branding, stitching, and intricate details most associated with LV.
The vase has a opening at the top of the bag, through its zipper, where plants go, and can hold a bouquet of flowers or other indoor and outdoor plants.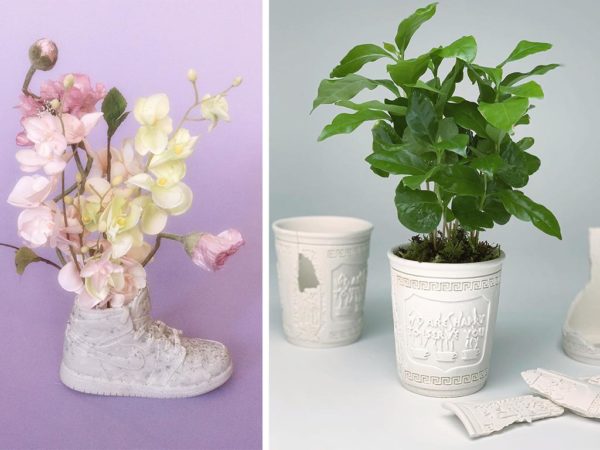 The Louis Vuitton vase is part of a wider collection by Bodega Rose, which includes a Nike basketball planter, Nike Air Jordan 1 planter, a New York coffee cup planter, and a Margiela Tabi shoe planter.
To view the entire Bodgea Rose planter collection visit Bodega Rose online.
The Bodega Rose Louis Vuitton bag is priced at £500. Unfortunately, there are only 10 pieces of the Louis Vuitton Speedy bag vase available. To order visit Bodega Rose online.
For more information on the Bodega Rose Louis Vuitton bag vase visit Louis Vuitton online.
Follow Inspiralist on Facebook and Pinterest for all your eco-friendly lifestyle and sustainable home decorating ideas.
Sign up to the weekly Inspiralist newsletter and get the top stories delivered straight to your inbox.
Sign Up