If you didn't already know: 2019 is officially the year we all go eco-friendly.
That is, according to Etsy who recently published a report detailing all the inspirational home trends we can look forward to in 2019.
If you're not fawning over sloth home decor just yet, then sustainable home ideas is most definitely the way forward.
Why not have your breakfast (and look out for the environment) with a coconut bowl?
We're not suggesting hammering into your tropical pal quite yet but coconut bowls are genuinely making waves over on Instagram.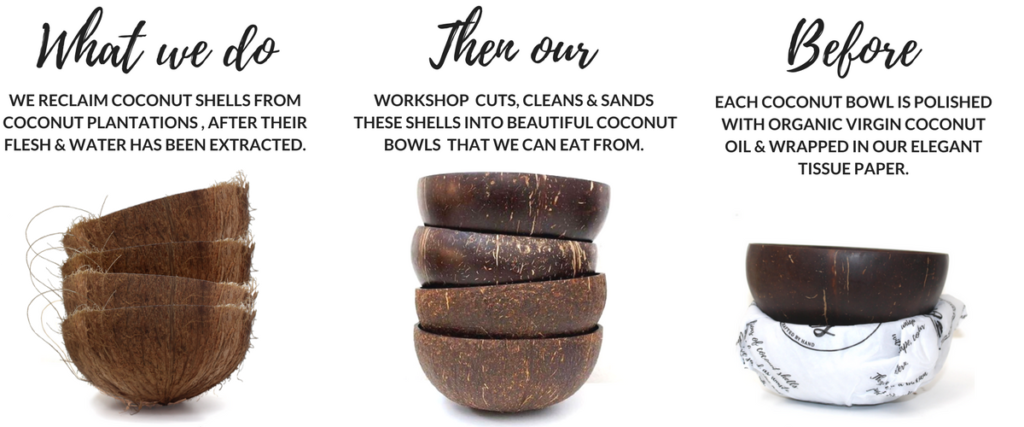 Created by producer, Coconut Bowls, the kitchen vessels are of course harvested from real coconuts.
Ordinarily, 99% of shells are discarded and burned as waste creating harmful emissions but this clever and practical use gives them a new lease of life and helps save the environment.
The company cuts, cleans and sands the coconut shells, turning them into beautiful coconut bowls that you can eat from.
They're then finished with an organic virgin coconut oil polish.
Now, when you go to create a delicious healthy meal for the new you, you can have an equally tasty bowl to match!
Coconut Bowls are available for £9.99 each from the official shop.
Follow Inspiralist on Facebook and Pinterest for all your eco-friendly lifestyle and sustainable home decorating ideas.
Sign up to the weekly Inspiralist newsletter and get the top stories delivered straight to your inbox.
Sign Up