Whether you live in a stylish penthouse or a country family home, it is always important to consider the best coffee table books that'll not just look great on display in your home, but ones you'll actually also want to read, too.
Everyone loves a great coffee table book. They not only look great on Instagram but they are often perfectly curated reading materials.
Coffee table books often speak volumes about the tastes of their owner, distilling their likes and dislikes from film, art, fashion, technology and even politics, down to simple a 100 or 200 page book.
Thoughtful, unique, and best of all things beautiful, coffee table books have long been a housing staple with their pages to be explored and their covers adding colour and character to almost every room.
See: 7 Luxurious Ways to Style Your Coffee Table, According to an Interior Expert
With that in mind, it is therefore important to showcase the best coffee table books in your home, that'll impress your guests and also offer a great bit of light reading.
We deliver a small collection of some of the best coffee table books out there today that'll hopefully inspire you to add to your home.
75 Years Of Marvel Comics
In celebration of Marvel's 75th anniversary, TASCHEN presents a magnum opus of the most influential comic book publisher today.
Bringing readings an inside look not only at its celebrated characters, but also at the "bullpen" of architects whose names are almost as familiar as the protagonists they brought to life-Stan "the Man" Lee, Jack "King" Kirby, along with a roster of greats like Steve Ditko, John Romita, John Buscema, Marie Severin, and countless others.
With essays by comics historian and former Marvel editor-in-chief Roy Thomas, this book delves into the heart of thousands of costumed characters who continue to fight the good fight in comics, movies, and toy aisles of the world.
£135, Watersstones
---
Walt Disney's Mickey Mouse: The Ultimate History Hardcover Book
Celebrating 90 years of Mickey Mouse, this is coffee table tomb is one of the most expansive illustrated publications of the Disneyuniverse.
Inside the hefty biography you'll find the likes of behind-the-scene shots, rare animation art and vintage Mickey Mouse comics covering everything from first sketches to unseen projects.
£89.57, Amazon
---
Eat Drink Nap
Renowned for creating relaxing and stylish spaces, Soho House's spirit has been captured in a book.
stuffed with interior design tips, recipes, a foreword from founder Nick Jones. This book is a contemporary living guide Eat, Drink, Nap shows you how to bring elements of Soho House into your home.
£30, WH Smith
---
Rolex: The Impossible Collection
Rolex is likely one of the first names that springs to mind when you think about fine watches – the label has been in the business for over a century and amassed some pretty impressive achievements along the way, which horology expert Ms Fabienne Reybaud compiles in this stunning book.
Filled with rich photos and accounts detailing a selection of the watchmaker's most exceptional timepieces, this hand-bound tome comes in a handsome presentation case and will be a fascinating read for aficionados and collectors alike.
£695, Mr. Porter
---
Out Of The Box: The Rise Of Sneaker Culture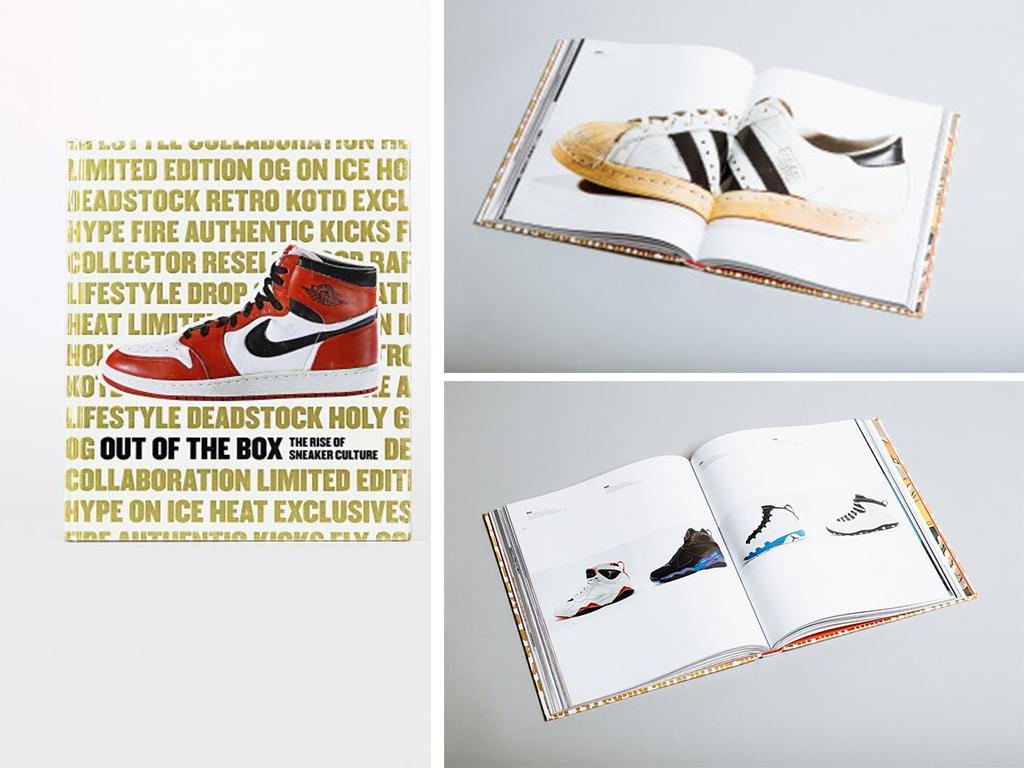 The Rise of Sneaker Culture showcases breakthrough sneakers from the mid-nineteenth century for sports performance to present day cultural icon.
Drawn from collections including Adidas, Nike, Reebok, PUMA, and Converse archives, as well as private collectors such as those of hip-hop legend Run DMC, sneaker guru Bobbito Garcia, and Dee Wells of Obsessive Sneaker Disorder.
This selection is richly contextualized with interviews and essays by design innovators, sneaker collectors, and cultural historians, creating a backdrop of the technical innovation, fashion trends, social history, and marketing campaigns that shaped the form over the past two centuries.
£13.99, Amazon
Follow Inspiralist on Facebook and Pinterest for all your eco-friendly lifestyle and sustainable home decorating ideas.
Sign up to the weekly Inspiralist newsletter and get the top stories delivered straight to your inbox.
Sign Up