When it comes to adding a dash of magic to your home, there is no better way than going full on Disney.
Whether it's adding character to your home with artwork or a full scale Mickey kitchen appliance, sometimes there is nothing better than the house of the mouse.
Disney is also not just limited to the kids either, adults can also show off with homeware items that'll fit into any space.
These picks are perfect for every Disney fan looking to add a touch of magic to their home and everyday appliances.
Coffee machine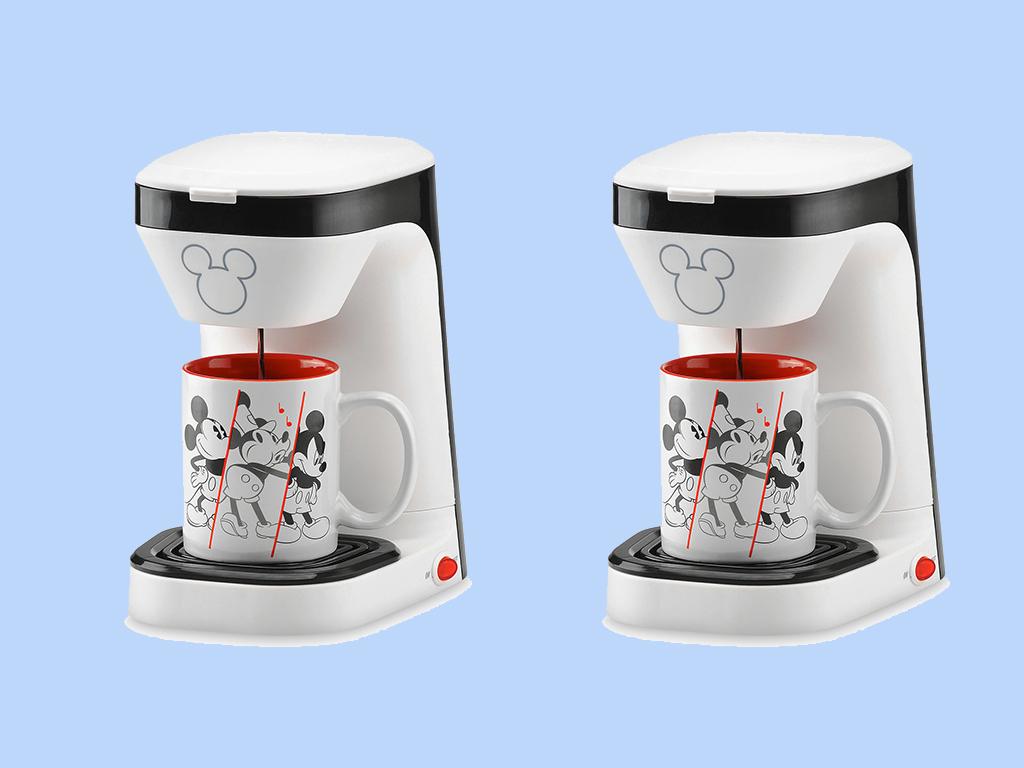 Mickey Mouse has been espresso-ing his creativity for 90 inspiring years, and that is celebrated with this single serve coffee maker.
With an included mug featuring screen art of Mickey, you will always stay caffeinated and swell style.
---
Popcorn Machine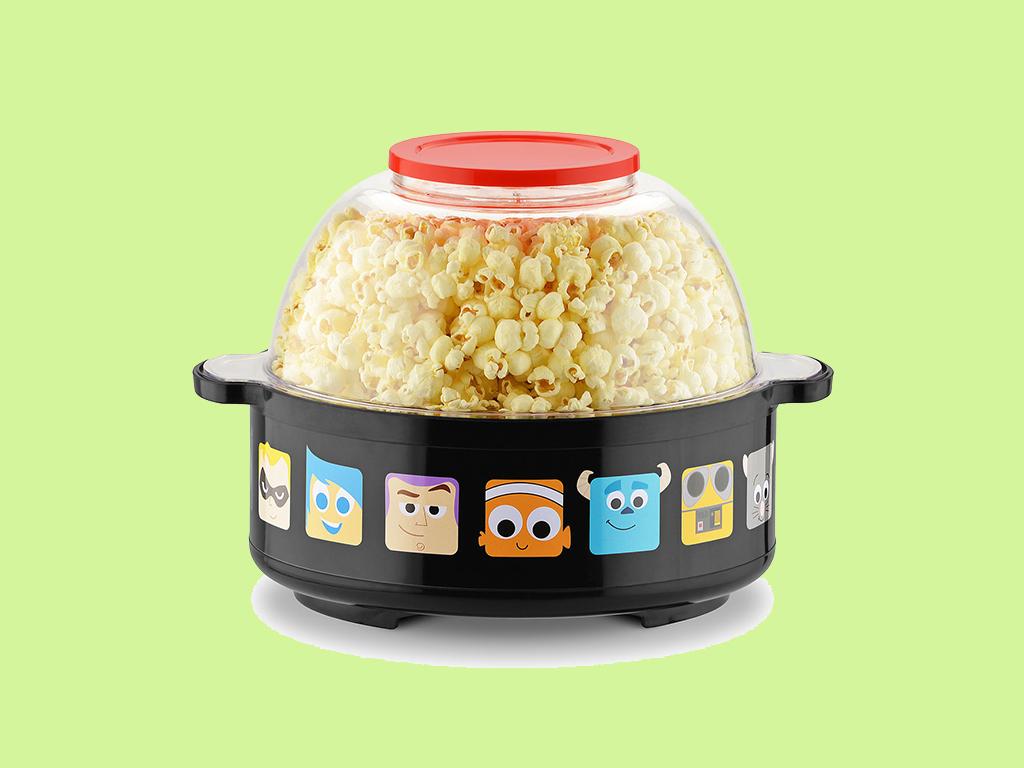 You will now be able to kick back with a popcorn snack when you want to watch one of your favourite Disney films.
This Pixar covered machine can make up to ten cups of fluffy popcorn.
---
Toasters
Now you can have a tasty character fueled breakfast at home with this classic two-slice Mickey Mouse Toaster, so easy to use you'll leave a lasting Disney impression after every meal.
---
Waffle Maker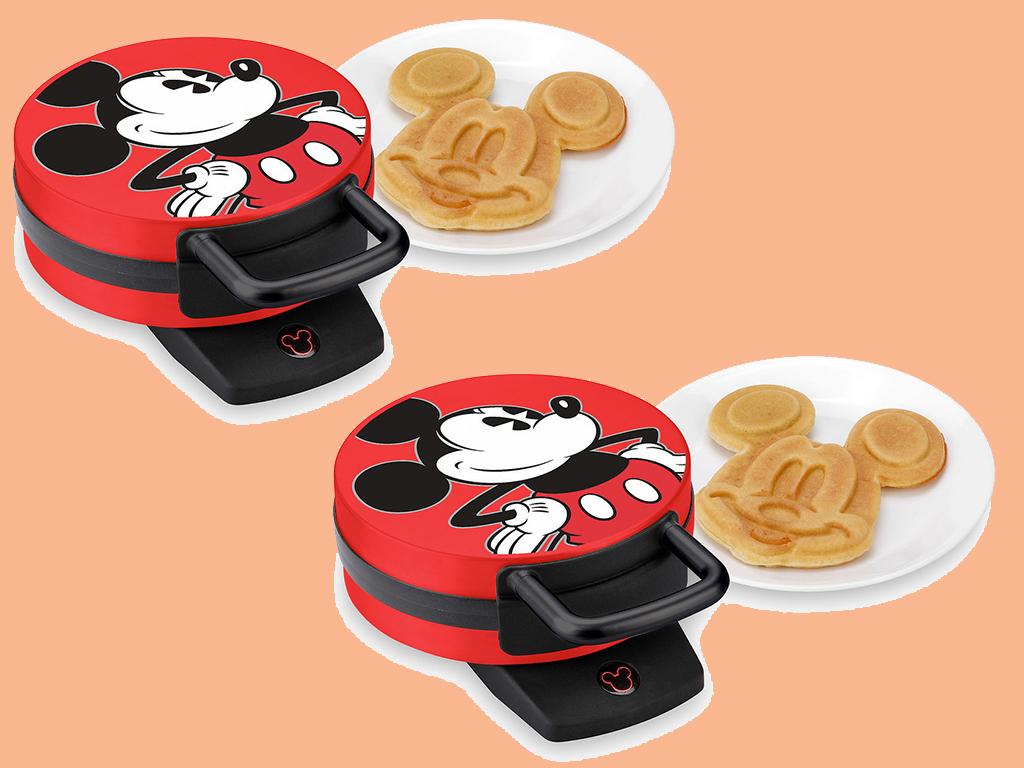 Who doesn't love waffles?
Why not add a touch of Disney magic breakfast time with this classic Mickey Mouse Waffle Maker.
---
Cutlery Set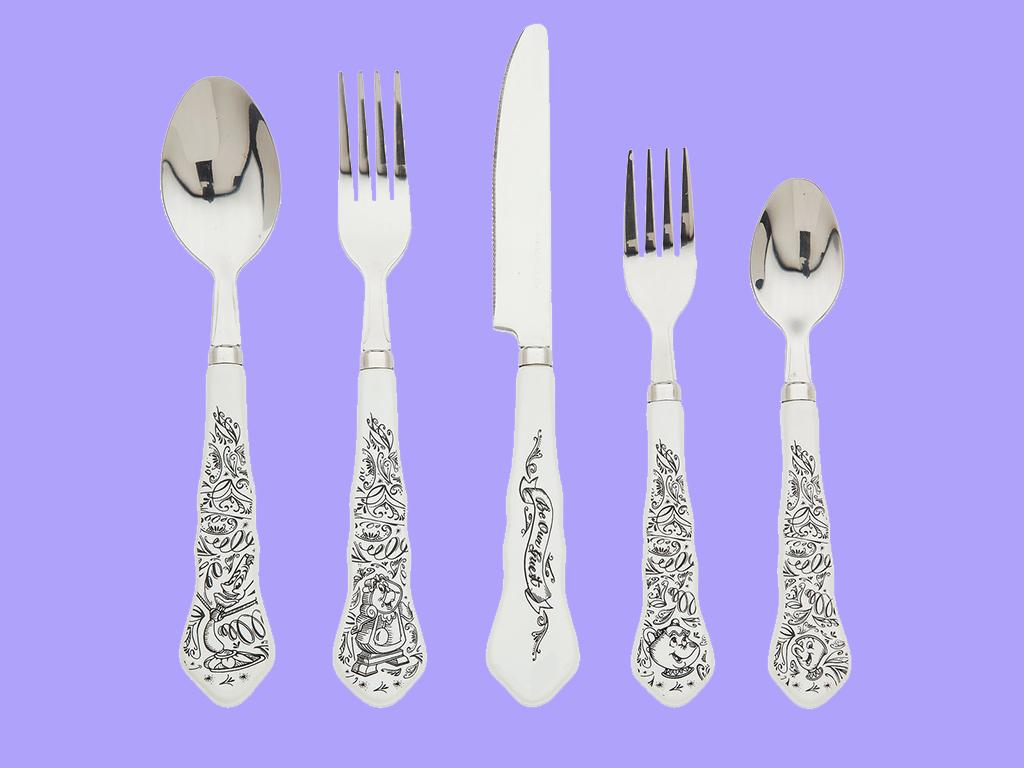 Your guests are going to enjoy every aspect of their meal thanks to this 24-piece Mickey Mouse Flatware Set.
The fine stainless steel utensil service features five elegant Mickey icon cut-out designs.
---
Chopping Board
All your favorite Pixar characters make this colorful Glass Top Serving Tray and Knife Set a cut above the rest.
Mr. Incredible, Woody, and Dory are among those pictured on the tempered glass top which can be used as a cutting board or serving tray.
---
Slow Cooker
Mickey Mouse has been cooking up memorable moments for 90 years and they are celebrated with this impressive slow cooker.
With a two quart capacity, removable stoneware insert, and colorful character art, this slow cooker is a must-have for any Disney fan.
---
Salt and Pepper Shakers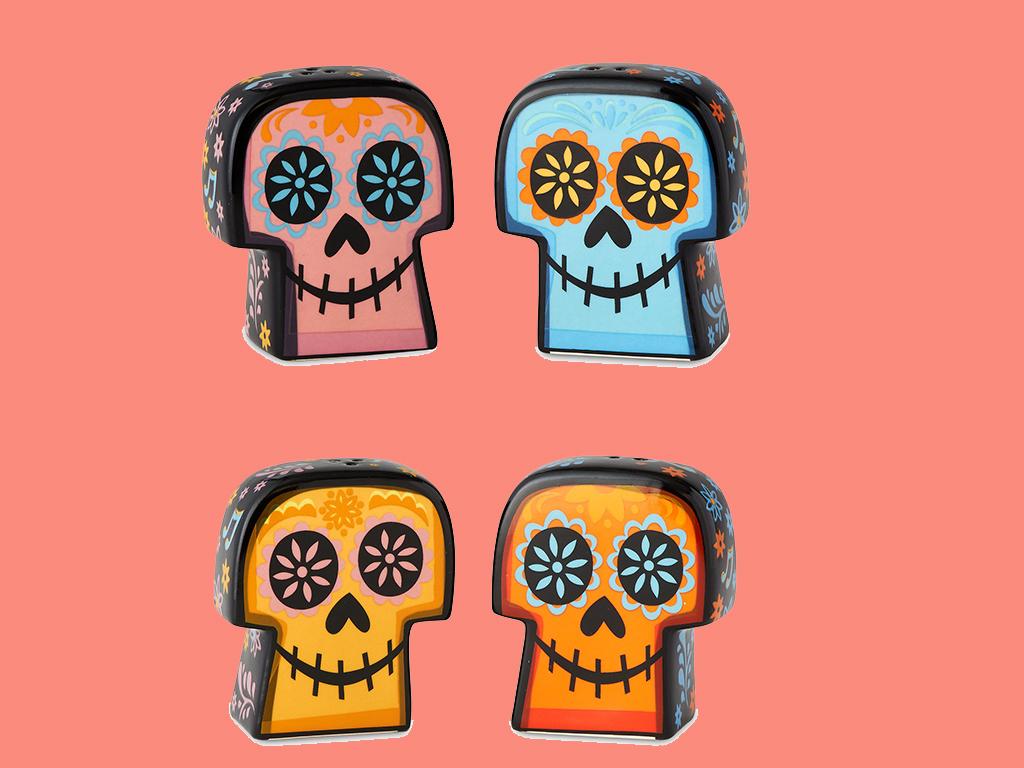 Add a dash of Coco to the kitchen table with this fab salt and pepper shakers.
These ceramic shakers add a burst of colour to your kitchen and a burst of flavor to your favorite family dishes.
---
Kitchen container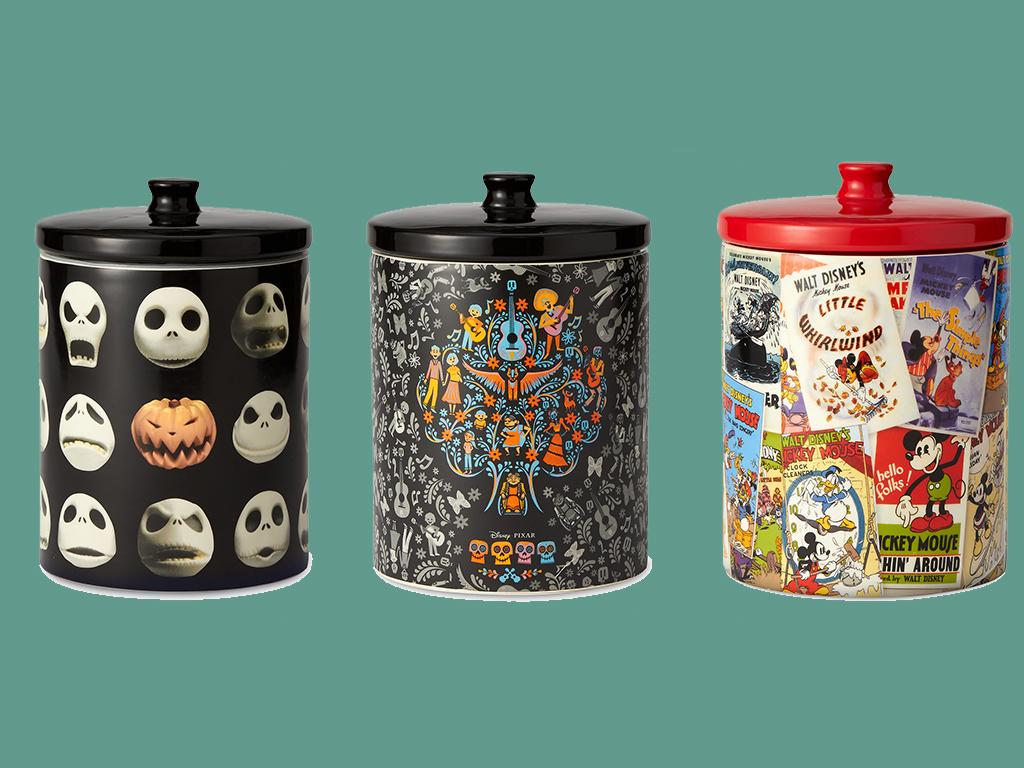 Keep those delicious snacks safe with these kitchen storage jars.
Each jar is covered with a host of Disney characters and will add a splash of colour to every kitchen.
---
Lumiere Serving Plate
Be our guest as you put your service to the test with this gorgeous Lumière Serving Plate.
A detailed figure of the charming candelabra from Beauty and the Beast dutifully holds up a ceramic dish that is an amusing addition, and instant talking point, to any dinner table.
---
Cooking Apron
Outfit every culinary occasion in swell style when you don this Mickey Apron.
Featuring all the hallmarks of Mickey's signature outfit, this apron lends Mickey mouse-tastic flair to foodies everywhere.
---
Dinner plates
Put a happy ending on every dining experience with this delightful plate featuring the lyrics to Be Our Guest from Disney's Beauty and the Beast.
Need approval to buy? Why not ask the dishes, Mrs. Potts and Chip will let you know.
---
Disney Art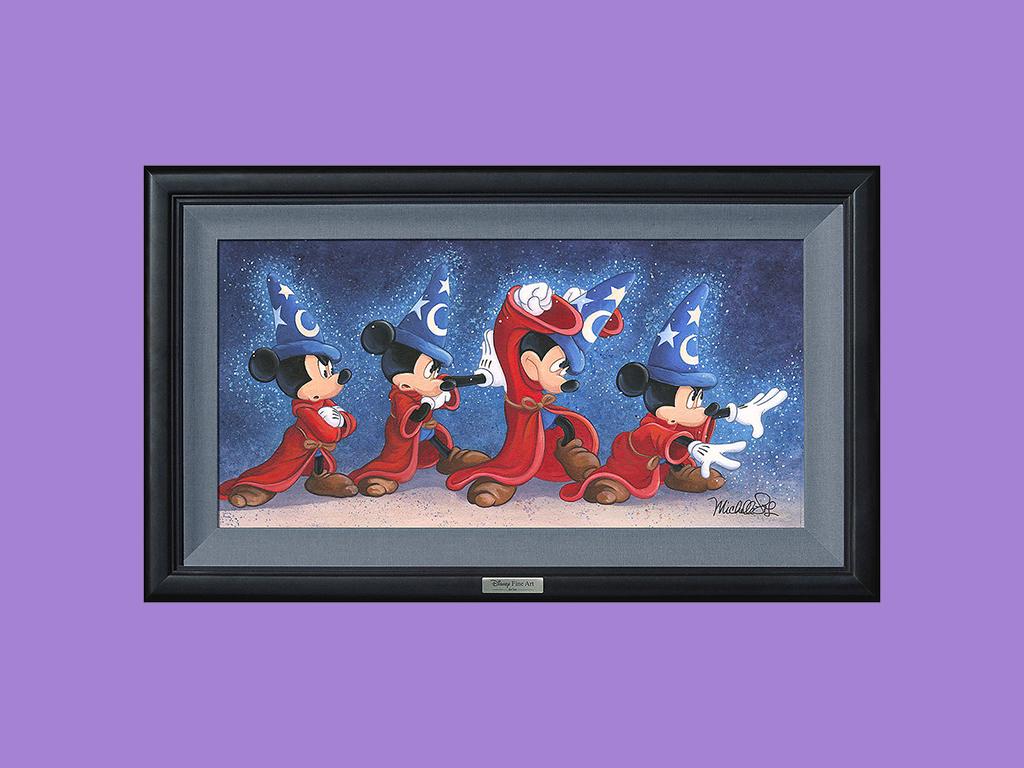 Sorcerer Mickey is pictured casting a spell in this magical work by Michelle St.Laurent.
Inspired by Walt Disney's Fantasia, this limited edition giclée on canvas is part of Disney's Silver Series and comes elegantly framed.
---
Mug Set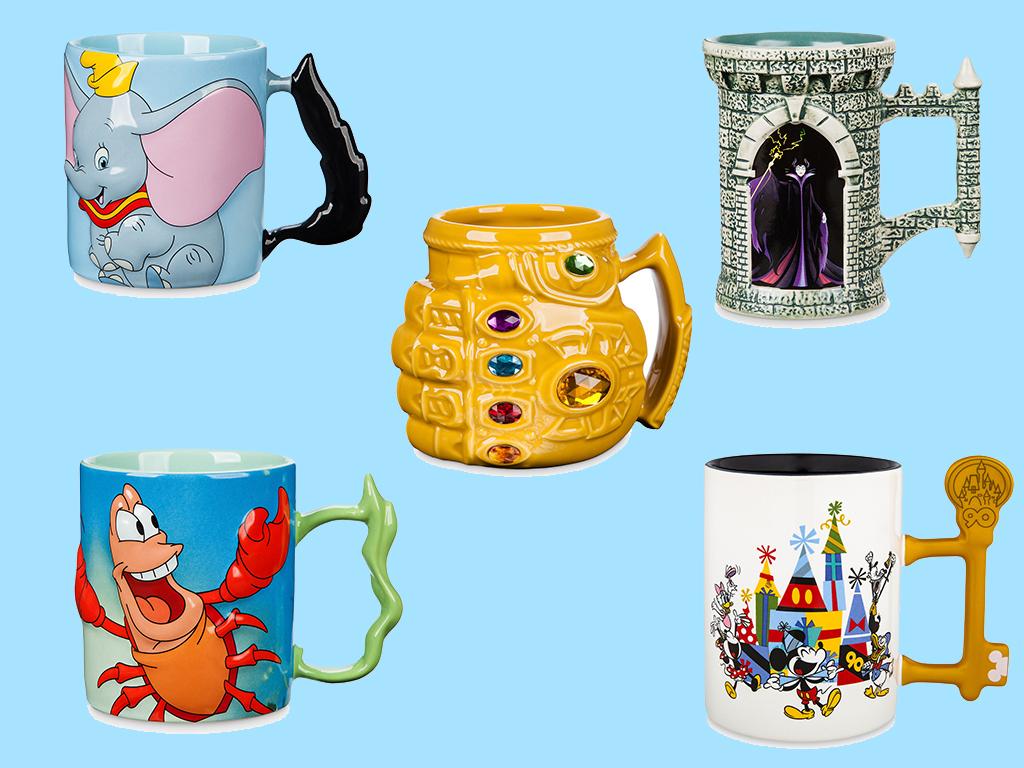 Enjoy your morning tea or coffee with a magical Disney mug.
There is an estimated 1000 mugs on offer so Disney fans will not be short on ideas of what their next mug could be.
---
Glassware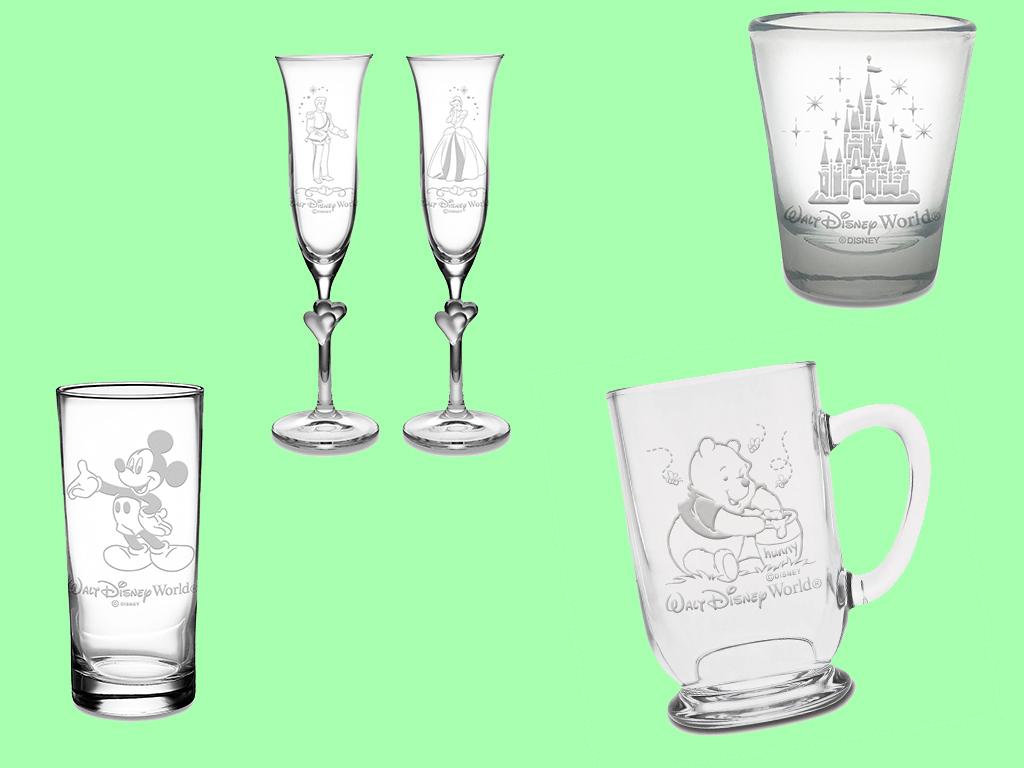 Share a romantic toast or drink with one of these fab glassware options.
Created by expert glassware creators, these elegant glasses feature etched art of beloved Disney characters on each glass.
The glasses can also be personalised to make them extra special.
Follow Inspiralist on Facebook and Pinterest for all your eco-friendly lifestyle and sustainable home decorating ideas.
Sign up to the weekly Inspiralist newsletter and get the top stories delivered straight to your inbox.
Sign Up