To make sure bath time is as relaxing and sensual as possible, Dunelm have revealed a simple yet elegant side table – perfect for those who love nothing else than a long soak in the tub.
The home decor specialists unveiled the new bathroom accessory, which comes complete with marble print, to help give spaces a luxe vibe and transform them into soothing sanctuaries to unwind in.
See: Holly Willoughby's Latest Home Collection Is a Bedroom Dream Come True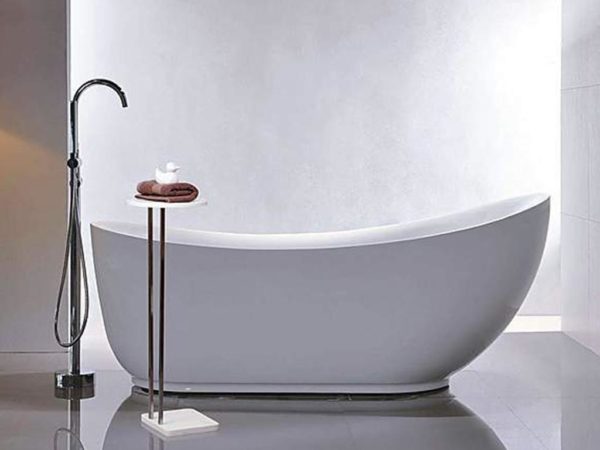 See: Plantable Paper Decor Grows Into Edible Cress
Ever needed a place to hold your candles, book or glass of wine when relaxing in the bath?
Dunelm's new home accessory is on hand to help.
The genus bath time hack sits comfortably to the side of most standard bath tubs, and will slot seamlessly into most spaces courtesy of its white marble finish.
All the tables have been crafted from stainless steel and feature a solid base to make sure there aren't any disastrous collapses mid-soak.
The Dunelm bathroom side table is priced at £35, and are available to purchase, while stocks last, in-store or online.
For more information on the Dunelm bathroom side table visit Dunelm online.
Follow Inspiralist on Facebook and Pinterest for all your eco-friendly lifestyle and sustainable home decorating ideas.
Sign up to the weekly Inspiralist newsletter and get the top stories delivered straight to your inbox.
Sign Up