Celebrating a special time of year with a decorated tree is not just reserved for Christmas time, Easter is now the new time of year to adorn real or faux trees with everything Easter themed.
Decorating the Christmas tree is always everyone' s favourite thing to do around the festive period. It is a special tradition and now that same joy and feeling can be felt during Easter and spring.
Whether it be a small faux tree, a collection of branches fixed together or a fully formed indoor tree, this Easter why not cut out paper shapes, craft some colourful eggs, or add some stunning floral arrangements, and create the perfect tree to welcome the spring season and celebrate Easter.
See: There Is A Chocolate Easter Egg Decorating Workshop with Cath Kidston and Hotel Chocolat
See: 8 Best Vegan and Dairy-Free Easter Eggs 2019
Easter trees originally started life as traditional outdoor decoration ideas in Germany and Scandinavia.
Covering trees with colourful eggs, streamers and Easter themed ornaments was a major spring feature in those regions, and now they are taking over all over the world.
Easter tree's have become a lovely way to celebrate the spring period, and there are so many wonderful ways to create a tree that gives off that perfect wow factor, whilst injecting your home with a fab seasonal update.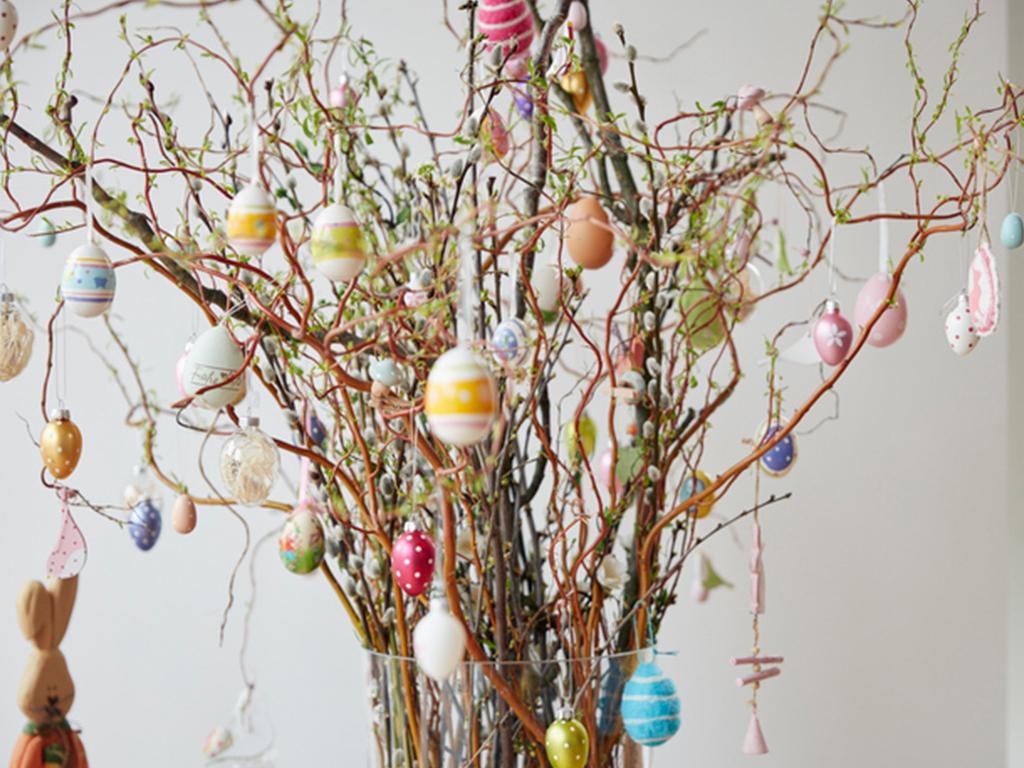 See: This New Easter Egg Is a Chocolate, Gin and Prosecco Lovers Ultimate Dream
To create your Easter tree, you will need to either collect small branches from the woods or from a florist. Alternatively, you can buy a small, medium or large tree, depending on how big you want to go.
Once you have your foundation piece, it is time to decorate. The tree can feature anything from coloured eggs that hang delightfully from branches, glitter painted onto the branches, flowers scattered all over the tree, ribbons, streamers and other Easter themed items can all be added to create the perfect spring-time showstopper.
So, what are you waiting for? Get decorating your Easter tree and fill your home with some much needed springtime love.
Follow Inspiralist on Facebook and Pinterest for all your eco-friendly lifestyle and sustainable home decorating ideas.
Sign up to the weekly Inspiralist newsletter and get the top stories delivered straight to your inbox.
Sign Up