If you love exploring but are in need of a new way to experience the great outdoors, we have a cabin idea that is unlike anything you've seen before.
British Outdoors specialists, Tree Tents, have developed a bespoke, environmentally sustainable cabin for adventurers in need of something very different when wanting to experience nature – the Fuselage Cabin.
Unlike other large woodland escapes like tree houses, the Fuselage sits just 3 meters by 5 meters, but what it lacks in size, it makes up for by offering occupants a chance to experience a unique outdoor adventure.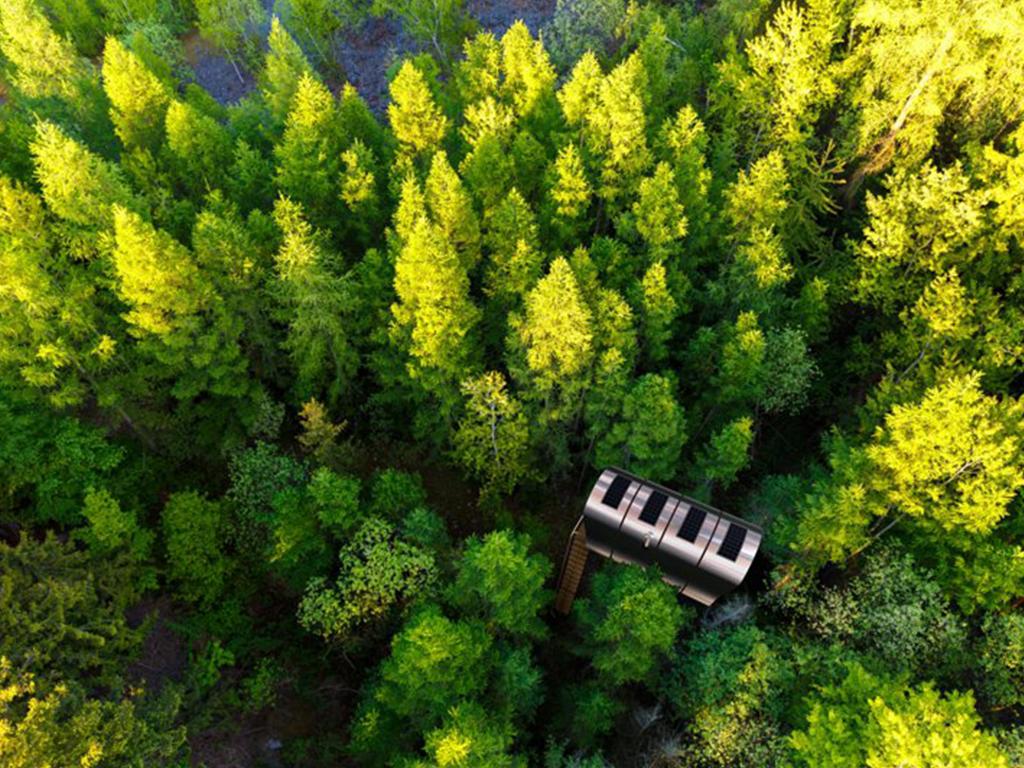 How does it work?
Inspired by early aerospace rocket engine designs, the Fuselage's clever hardwood and aluminium airframe is lightweight, durable and provides a flexible and spacious interior.
The Fuselage Cabin uses sustainably sourced wood and recycled aluminium to achieve an eco-friendly and robust structure.
The cabin exterior is made from an aluminum skin, which encases a wooden and aluminium frame to create a watertight shell that reflects the colours of its surrounding environment.
The cabin can withstand being built in some of the most challenging environments in the world thanks to its design and materials used to create it. The stilted feet adapt to sloped or rugged terrains, and can be positioned in nearly any landscape.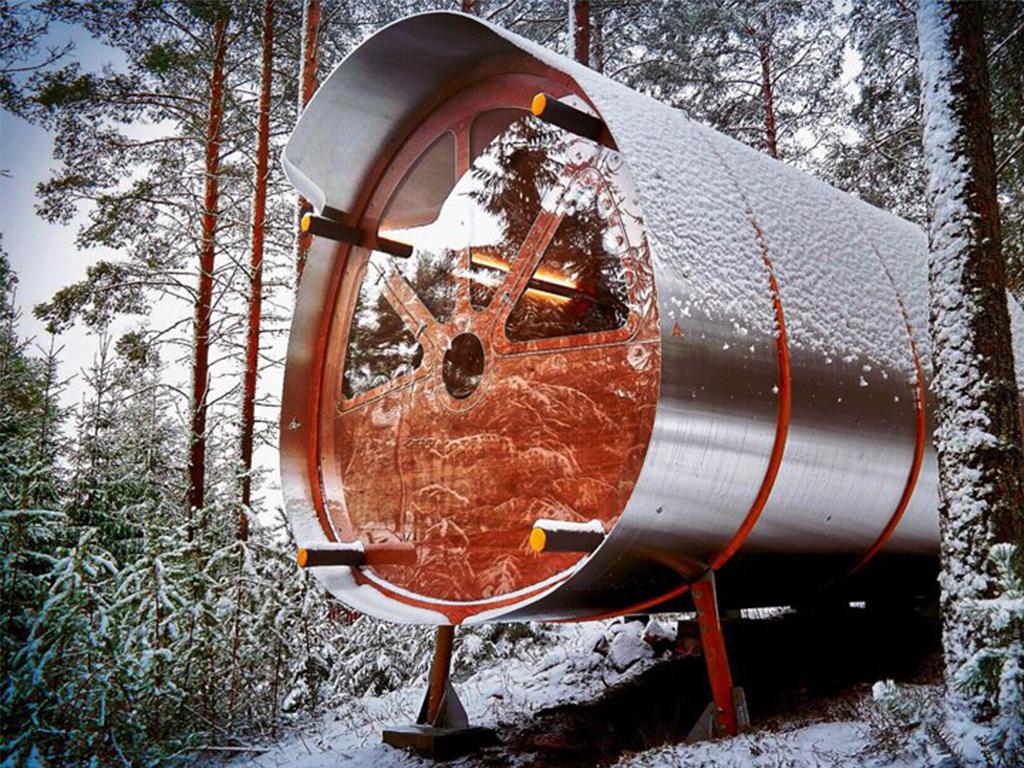 The cabin is heavily insulated with triple-layered walls. Inside, the cabin offers low-voltage radiant heating to ensure guests stay warm and toasty, or cool and dry.
Also included are a micro wood stove and solar panels to help maintain the amenities.
The fuselage cabin is self assembly, coming prefabricated and flat-packed to ensure it is it a quick and painless process to build. If self-assembly isn't your thing, Tree Trents are also on hand to help with installation.
To own your very own Fuselage cabin prices start at £26,000. For full details visit Tree Tent online.
Follow Inspiralist on Facebook and Pinterest for all your eco-friendly lifestyle and sustainable home decorating ideas.
Sign up to the weekly Inspiralist newsletter and get the top stories delivered straight to your inbox.
Sign Up