Succulent lovers, listen up as this might just be the cutest way yet to display your plants in style.
If you really want to show off your green-fingered credentials, then why not go all out and display them in this adorable little ferris wheel?
See: There's a New Smart Planter That Turns Your Houseplants Into Virtual Pets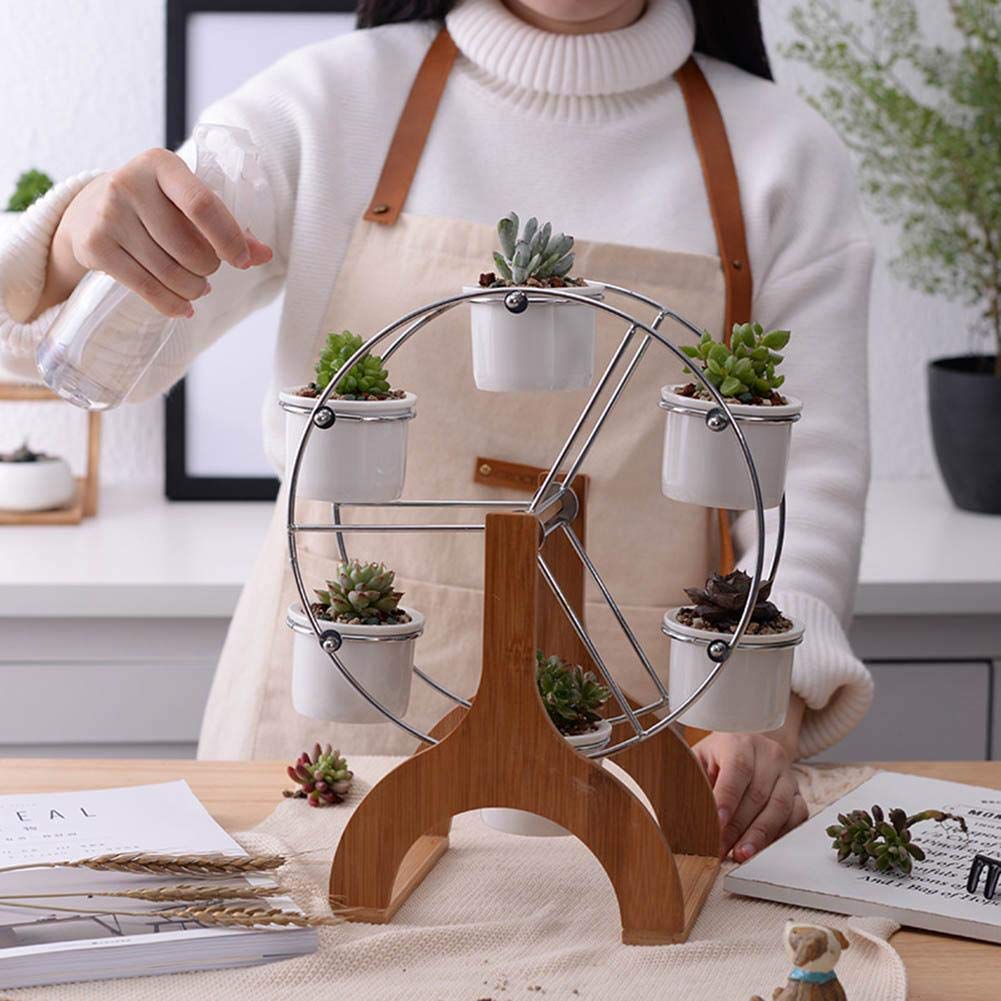 See: These Tiny New Succulents Look Just Like Roses and Could Be Your Next Home Decor Love
The plant shelf is made of bamboo and features high hardness and decay resistance , which means this plant stand isn't easy to damage and doesn't consume forest resources.
It's suitable for both indoor and outdoor use so whether you want to add interest to your patio or upgrade your work desk, look no further!
The Succulent Ferris Wheel is available from likeitwell via Amazon.
Follow Inspiralist on Facebook and Pinterest for all your eco-friendly lifestyle and sustainable home decorating ideas.
Sign up to the weekly Inspiralist newsletter and get the top stories delivered straight to your inbox.
Sign Up