The kitchen is the heart of the home, and it's becoming an increasingly popular space to entertain in. For this reason, many homeowners are now looking at designing their kitchen with this function in mind.
As people continue to shun pubs and restaurants in favour of entertaining friends and family at home, the social kitchen is seeing a rise in popularity.
Alexandra Davies from premium kitchen appliance providers Britannia Living is here to explain how you can create a kitchen you can socialise in and what design elements can help you to make the most of the space…
See: How to Build the Best Spaces for a Small Kitchen
Create an open-plan kitchen diner
To optimise the sociable quality of your kitchen, consider an open-plan layout. Open plan kitchens look very welcoming, with more light and space to move around and mingle.
Kitchen diners that are open plan combine food preparation facilities with living, seating, and dining areas, allowing you to interact with your guests while you cook.
---
Bring the walls down
Converting to an open plan kitchen diner may require structural alteration, such as walls knocked through or an extension to your property.
For a fully open plan kitchen, remove any rugs or other visual separators between social and food prep areas to break down barriers between the two formal spaces.
---
Plan a welcoming layout
The main appeal of dinner parties is that hosts have an excuse to take their kitchens for a spin and still have enough time to socialise.
By ensuring you have a sociable kitchen, you can serve delicious, homecooked food that is sure to impress without missing out on quality time with your guests.
Plus, being able to invite guests behind-the-scenes gives you the chance to show off your culinary skills and appliances.
To determine how much space you'll need, think about the way you prepare food; your system, how you use your appliances, and the route you will take to carry hot dishes to the dining table.
---
See: 10 Kitchen Planning Tips That Could Help You Get the Revamp of Your Dreams
---
clear the clutter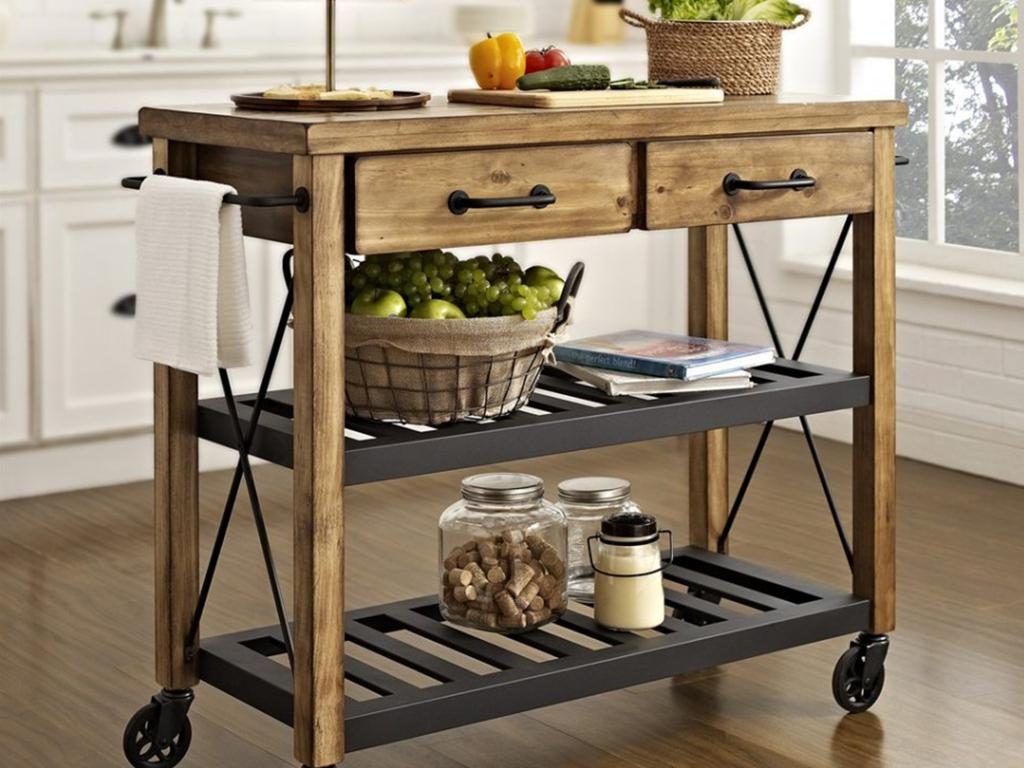 Modern kitchen diners have the most innovative storage solutions for white goods so that you'll have more room to move around.
Plus, every conceivable culinary gadget can be kept close at hand while clutter is kept to a minimum, giving your kitchen diner polish and keeping it ready to receive guests at any time.
---
See: Keep Your Kitchen Clutter At Bay With These Storage Ideas
---
Research extra seating options
If your kitchen isn't open plan and renovation isn't an option, research seating options so your guests have somewhere to relax other than your living room.
From retro bar stools to contemporary benches that are less formal than traditional dining layouts, there are plenty of style and space-friendly options for creating a social seating area in your kitchen.
---
Add some character
The traditional kitchen design is often functional but lacks personality. If you want to turn yours into a social space, it needs to be visually striking and show off your personality.
Adding some vibrant colours in the form of paint and furnishings can go a long way to achieving this.
What you go for will depend on your own personality, but spend some time thinking about the colour scheme you want to bring in and build everything else around it.
Other touches such as paintings, ornaments, and flowers will also help make the space more visually appealing and bring the room to life.
---
Choose a colour palette that suits your hosting style
Use colour to set the tone for your kitchen soirees. The scheme used for your walls, appliances, and decorations can determine whether your parties are cosy, homely affairs, or more elegant and sophisticated, so choose a palette that suits your hosting style.
---
Consider islands and breakfast bars
Kitchen islands and breakfast bars work incredibly well as part of a sociable kitchen design, as they allow you to prepare food in the centre of the room without facing away from your guests like you would with your sideboard or countertop.
Kitchen islands also provide a place for guests to sit or gather while you cook.
Turn yours into a focal point with a floral arrangement or display of cookery books — that way, there's a clearly defined centrepiece for your guests to mingle around that keeps them out your way, but you won't be excluded from the fun.
---
See: Kitchen Island Ideas You Will Love Being Marooned On
---
Serve up a social menu
As your kitchen is the beating heart of your home, that should be reflected in the food you choose to dish up.
Home-cooking is personal, and having creative control over your menu presents the opportunity to try new and exciting dishes that will really wow your guests.
Use family recipes, restaurant favourites, or new foods you've tried on holiday as your inspiration.
Encourage sharing by serving platters, canapes, and tapas, all of which can be enjoyed at a leisurely pace.
It's better to serve smaller dishes at regular intervals, like a tasting menu rather than a rigid sit-down meal, so your guests can talk between courses.
---
Create the right lighting
Light is a key component when it comes to creating a feeling of open space in any room, so it's an important element to consider for your kitchen.
Where possible, you want to bring in as much natural light as possible. If you're hosting on an evening, then you'll want to have lighting that can match the ambiance of the occasion.
Bright lights in the kitchen will help you see while preparing and cooking food, but adding in a dimmer can allow you to change the mood when the cooking's over.
Having a few candles on hand to dot around the room and create a warm, welcoming feel is also a great idea.
---
See: 16 Unique Home Bar Ideas For Small Spaces
---
PROVIDE A BAR CART
Finally, providing a help-yourself bar cart or drinks trolley is a great way to break the ice.
Allowing guests to prepare their own drinks keeps the conversation flowing and gives them something to do while you're busy chopping vegetables.
People are spending more time at home in their kitchens than going out to eat in restaurants. With these tips, you can design a more sociable area where your friends and family can congregate.
Follow Inspiralist on Facebook and Pinterest for all your eco-friendly lifestyle and sustainable home decorating ideas.
Sign up to the weekly Inspiralist newsletter and get the top stories delivered straight to your inbox.
Sign Up