With spring well and truly on its way, why not give your home a bright update with the new conscious cushion range from H&M Home?
Created as part of the brand's drive to be kinder to the planet, these stylish home accesories are the ultimate way to update that sofa or chair with a new lease of life.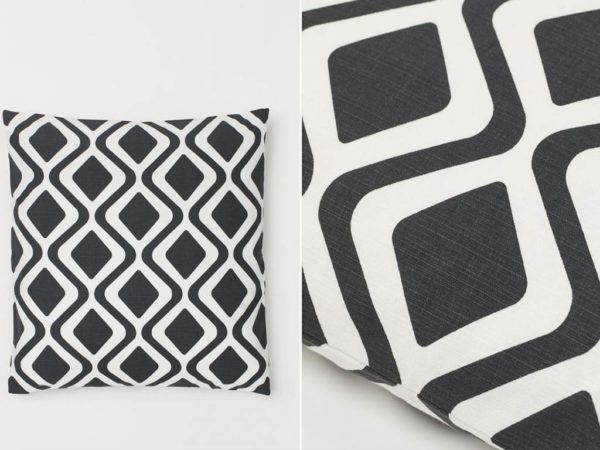 The cushions are all created in line with H&M's vision to use 100% recycled or other sustainably sourced materials by 2030, with many of the products created using organic cotton.
Currently, the retailer is using three types of sustainably sourced cotton: organic – grown without chemical pesticides and fertilisers –  recycled cotton, from used garments and textile leftovers, and cotton sourced through the Better Cotton Initiative which helps reduce stress on the local environment and improves the welfare of farming communities.
Of course, coming from H&M Home they look pretty chic too with a variety of patterns and styles available at affordable prices.
The H&M Conscious Cushion Range is available now from H&M Home, from £3.99. 
Follow Inspiralist on Facebook and Pinterest for all your eco-friendly lifestyle and sustainable home decorating ideas.
Sign up to the weekly Inspiralist newsletter and get the top stories delivered straight to your inbox.
Sign Up