The new H&M summer 2020 collection hopes to take people's minds off the current Coronavirus outbreak with an explosion of tropical colours and sensual all-natural decoration.
The high street giants have unveiled their new summer home collection, which has been inspired by the tropical ocean and landscape scenes, and incorporates a bright lagoon colour palette throughout the entire range.
See: A Website Is Selling Plants from Garden Centres That Would Have Gone to Waste
See: Zara and Jo Malone Are Back With a Range Of Sweet Smelling Scented Candles
H&M Home are inviting summer into homes with their new 2020 collection, focusing on helping people forget about the ongoing coronavirus outbreak with a stunning range of home decorating accessories inspired by the lush landscapes and ocean vibes of a tropical island escape.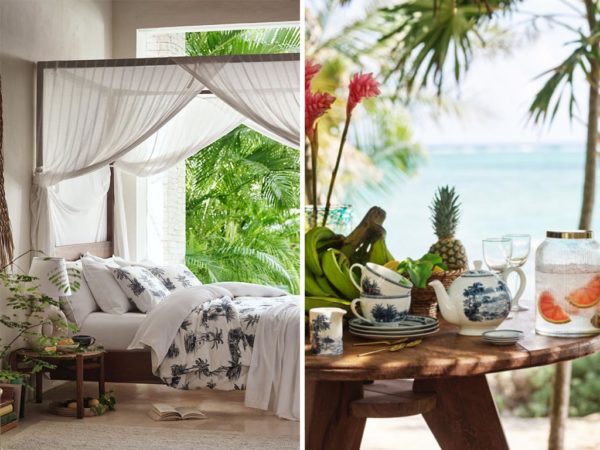 The new home collection includes everything from rugs, cushions, vases, ornaments, tableware, furniture, duvet cover sets, bedroom decor, living room accessories, plus a host of other tropical-inspired ideas all perfect for giving homes a much needed refresh in 2020.
To view the entire HM Home summer 2020 collection visit H&M Home online.
Prices for the HM Home summer 2020 collection start at £1.99 for a mini porcelain dish, £12.99 for a shell-shaped plant pot, and go up to £149.99 for hole-patterned jute rugs. To order visit H&M Home online.
For more information on the HM Home summer 2020 collection visit H&M Home online.
Follow Inspiralist on Facebook and Pinterest for all your eco-friendly lifestyle and sustainable home decorating ideas.
Sign up to the weekly Inspiralist newsletter and get the top stories delivered straight to your inbox.
Sign Up