To help provide lush green spaces to homes in busy cities, a new modular indoor gardening kit has been developed capable of fulfilling all of your green fingered desires.
Horticus is a flexible indoor gardening system that attaches to walls and can grow in keeping with a homes small or large botanical demands, helping to create easy-to-use plant pods that suit a range of spaces and environments.
See: These Incredible Plant-Filled Coffee Tables Double Up As Indoor Gardens
See: Dutch Tulip Farmers Have Found A Way To Send Uplifting Messages Using Their Flower Fields
Urbanisation continues to shrink the green spaces in cities and slowly isolate people from nature.
A recent United Nations report indicated by 2050, 66 per cent of the worlds population is expected to live in large cities. Indicating the need for urban all-natural solutions.
Indoor gardens have become the go to for people living in cities to reconnect with nature, but all those hanging baskets and floor plants can sometimes become overbearing or take up just a bit too much room – which is vitally important when space is already a premium.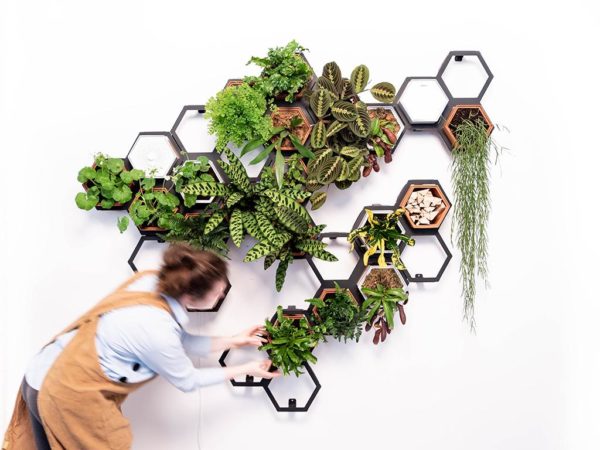 The Horticus living walls offer a flexible kit that includes a frame can be attached to an indoor, balcony or outdoor wall and provides all the space to grow a collection of lush plants and greenery in a small space.
The frames come in a range of sizes and they can be combined to make much larger arrangements.
All of the plants can be fitted in and out of the frame, making it easy to tend, maintain, re-pot and change plants.
The pots themselves also offer enough space for roots to grow and even can be watered while attached to the frame through an intricate grid of holes.
To view the complete Horticus Living Wall range visit Horticus online.
Prices for the Horticus living wall start at £265 for a small kit which includes three planters and one frame, and go up to £2,280 for a 24 planter and 2 frame kit. All are available to order from Horticus online.
For more information on the Horticus living wall visit Horticus online.
Follow Inspiralist on Facebook and Pinterest for all your eco-friendly lifestyle and sustainable home decorating ideas.
Sign up to the weekly Inspiralist newsletter and get the top stories delivered straight to your inbox.
Sign Up