If you're looking for the perfect craft project for Easter then look no further than this genius flat-pack bunny from IKEA.
Created entirely from chocolate, the idea is you can quite literally play with your food by putting it together piece by piece.
Available in three parts, of course the project is so clever because it plays on exactly what IKEA is so well-known for: flat-pack furniture and delicious Swedish food.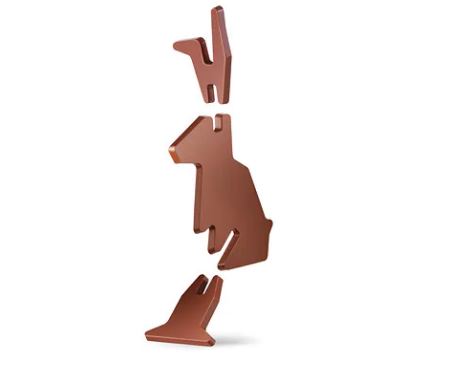 Any weekend trip to IKEA is sure to involve picking up your next DIY project in tow with a yummy treat, so why not make it this brilliant Easter invention?
Whether it's for you, or your next weekend craft session with the kids, as long as you love milk chocolate, it's perfect if you live in Ireland and America.
Currently, the flat-pack bunny can be picked up in stores across the US or is available for €3.25 over on the Irish IKEA website.
No word yet if it'll be dropping in UK stores but good news is it's part of the Vårkänsla range.
If you can't get your hands on one, then there's also the Vårkänsla Easter egg you could fill with sweets or nuts for a special Easter surprise.
You can also pick up an adorable hare soft toy that's sure to put a smile on their faces come Easter.
Now there's an excuse to make a trip to IKEA if ever there was one!
Follow Inspiralist on Facebook and Pinterest for all your eco-friendly lifestyle and sustainable home decorating ideas.
Sign up to the weekly Inspiralist newsletter and get the top stories delivered straight to your inbox.
Sign Up