Many of us love the idea of having a garden but unfortunately live in a small space without access to traditional gardens. Have you ever thought of bringing the garden indoors?
Sure, space won't allow you to plant everything you can in a garden, but with the right equipment you can grow plants like salad leaves and herbs inside your home.
If you've ever wondered how to create an indoor garden in a small space we offer some inspiration how. From design ideas, what you can grow and what equipment you'll need to do it, we show you how to get green-fingered from the comfort of your own home.
Utilise wall space
When space is at a premium utilise wall space.
It looks fantastic, keeps your air clean and healthy and doesn't interfere with your furniture arrangement.
You can plant on a wire mesh or a customised wooden board. They give you the freedom to move from room to room as desired.
Keep your wall garden lightly watered every 2-3 days.
---
Hanging baskets create their own space
Hanging baskets are another feature that creates space without having to force a reshuffle.
The space between the bars allows plants to grow and tangle in a mesmerising fashion.
Combine with dangling string lights to create an ethereal fairy garden look. Take care when watering to keep the lights away from water or, instead, use outdoor waterproof string lights.
---
Salad leaves and herbs can be grown indoors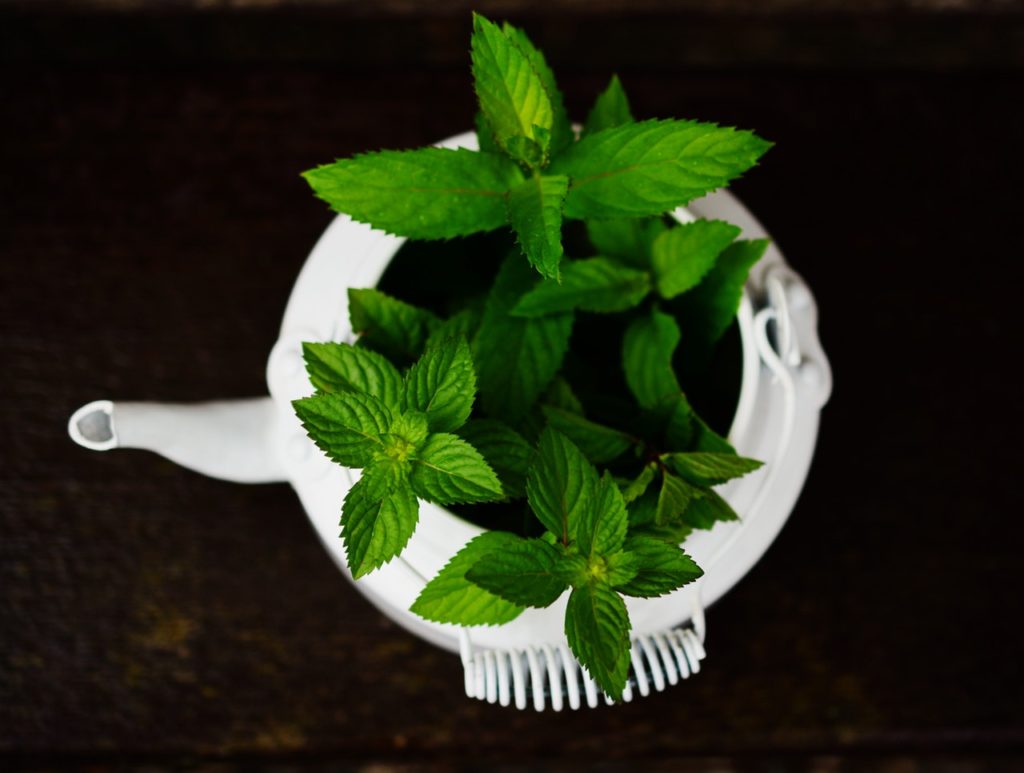 Lettuce
Leaf lettuce varieties mature quickly for salads and sandwich toppings. Snip the outer leaves allowing the centre of the plants to continue to produce.
Consider varieties such as Black Seeded Simpson, Tom Thumb, and Mesclun Mix.
Spinach
Spinach is vitamin-rich and tasty dark-green leaves are excellent for salads and winter soups. It can grow in just over a month as baby spinach.
Snip outer leaves allowing the plants to continue to produce.
Consider planting Lavewa, Bloomsdale, Space, and Tyee.
Pac Choi
Bok Choy or Pac Choi grow fast and needs lots of water so it would benefit from being planted in a larger container with more soil to hold moisture. It will be ready to harvest within 4-weeks at baby stage.
Snip outer leaves allowing the plants to continue to produce or harvest whole as baby size perfect for stir fry.
Consider Bok Choy Tatsoi Rosette, and Bok Choy Toy Choy.
Herbs
Herbs that thrive inside, even in winter, include chives, rosemary, oregano and thyme. Growing from seeds requires more attention and time before the herbs can be harvested and used.
Try beginning with established plants purchased from a garden center. A sunny south facing windowsill would work for growing herbs indoors but if that is not available grow lights will ensure a steady supply of fresh herbs year round.
---
Here's what you need to successfully grow indoors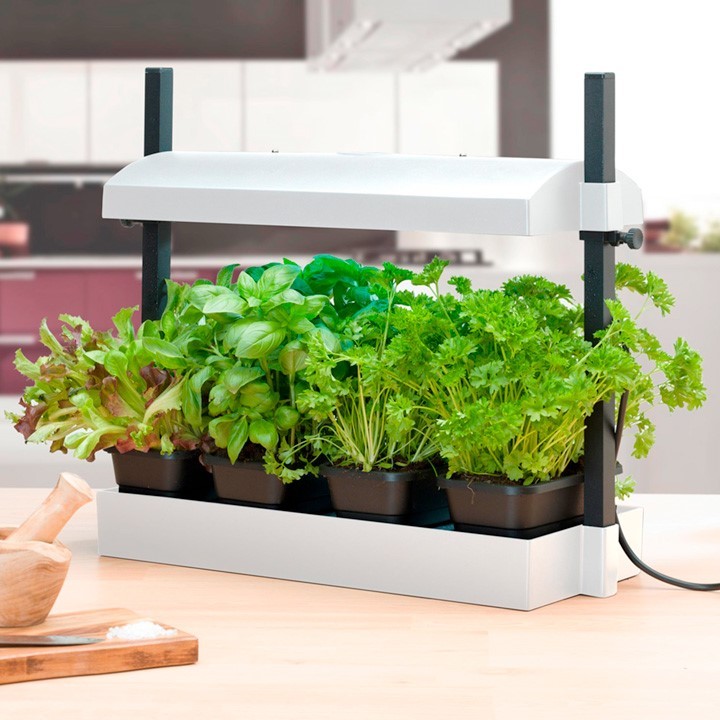 Grow lights
Grow lights are essential for growing year round as they replicate natural sunlight.
Perfect for growing salads and herbs. This kit from Suttons is small enough to fit on a counter and the bulbs will provide 10,000 hours worth of light before needing replaced.
£46.99, Suttons
Growing Containers
Source pots or containers to grow your indoor garden. Pots or containers 4-inches deep work well for most greens.
Consider using window boxes, or recycled bakery or produce containers. Use plastic trays beneath containers to prevent water from dripping.
Soil
Select an organic, all-purpose potting mix for your indoor garden. Fertilize plants sparingly with a plant food concentrate such as Miracle-Gro, topping up when plants start to look a bit tired or degraded.
Seeds
Buy seeds or purchase plants. Herbs mature very slowly from seedlings, so grow from established plants purchased from a garden centre if you don't want to wait.
---
How to grow indoor plants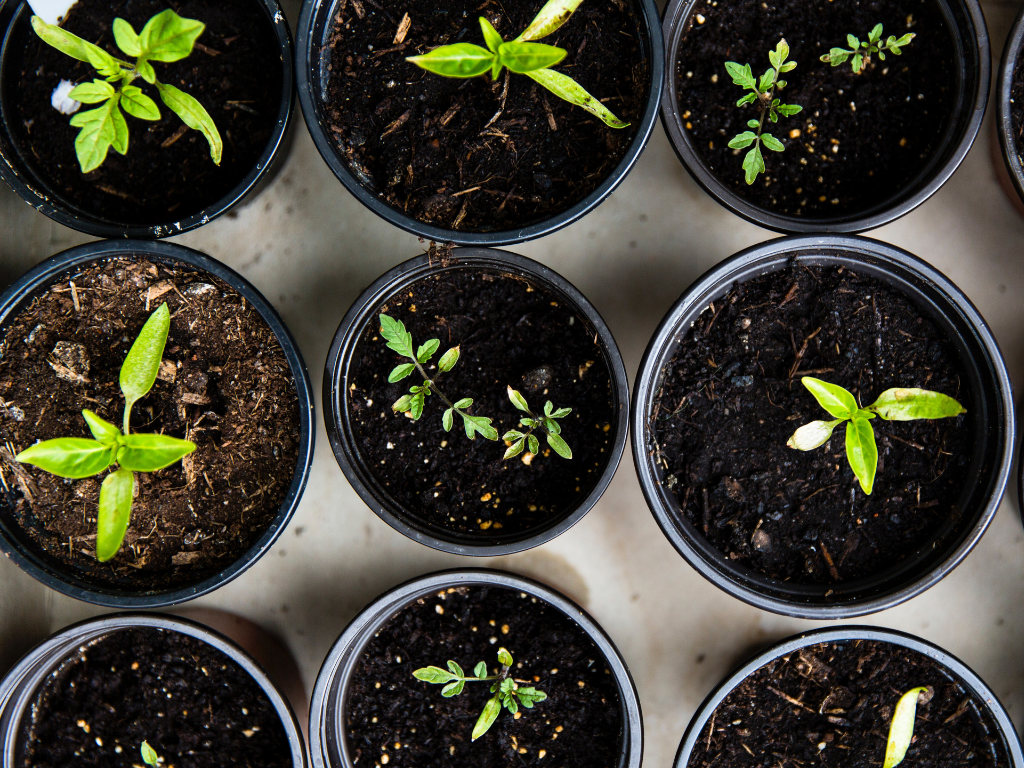 Build or assemble your grow light system and locate in a cool area. Try to keep it away from heat sources such as a hot kitchen because warm temperatures will cause the plants to go to seed prematurely instead of producing a continuous harvest.
If growing from seed, follow sowing instructions on the back of the seed package and keep soil evenly moist until the seeds germinate. Purchased herb seedlings may need repotting if roots are showing through the drain holes.
Keep the lights about 2-inches above the plants. Adjust the lights as the plants grow. Plants grown under artificial light need around 12-16 hours of light each day.
Water twice a week or when the soil surface feels dry.
Harvest and enjoy fresh, nutritious edible green and herbs throughout the cold, winter months.
---
For even more ideas and inspiration for your home, pets, garden and family life like us on Pinterest and Facebook
---
Sign up to the weekly Inspiralist newsletter and get the top stories delivered straight to your inbox.
Sign Up