When it comes it lounging around the house, have you ever considered relaxing in something a bit different? Something you would usually expect to see in a garden or tropical beach setting?
Have you ever thought about adding an indoor hammock to your home? Well you should now.
Having a hammock in your garden is always fun, they are a go to when wanting to relax on those lovely summer day's. So why not put one up inside your home to use throughout the year?
This indoor hammock from Urban Outfitters could be the perfect solution for those looking for something different from their home decoration, not to mention offer a new meaning to hanging out.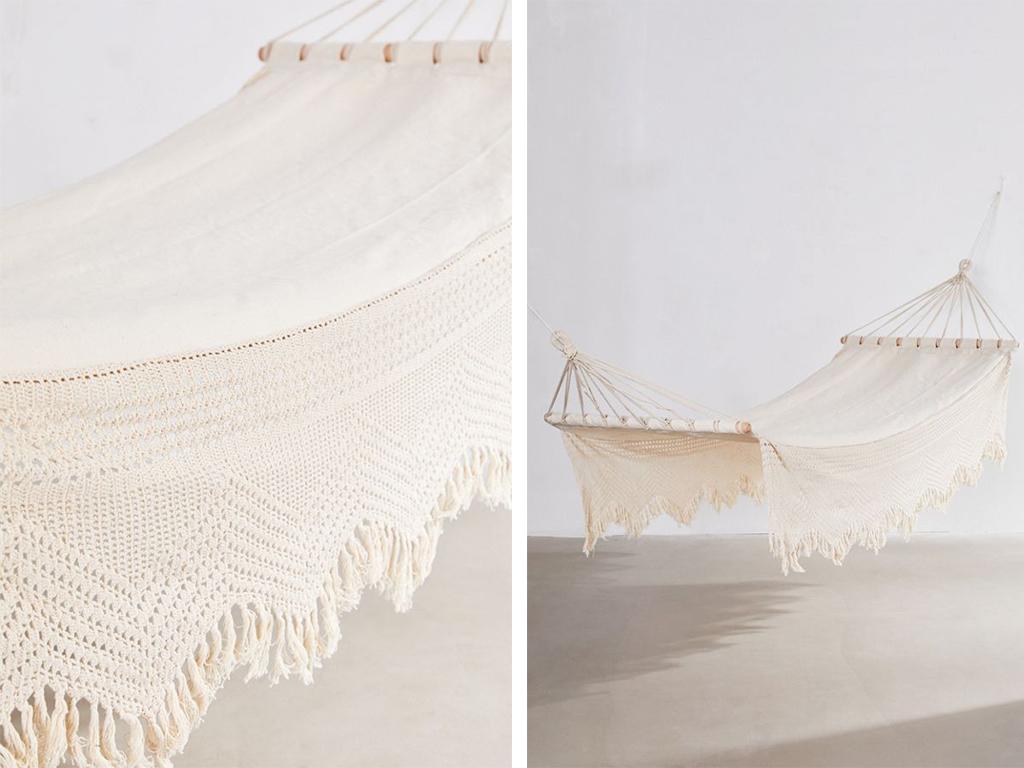 Your Indoor Hammock
Honestly, who doesn't love suspended in a relaxing hammock.
This Urban Outfitters macramé hammock could be the best way to hang out around the home.
The perfect spot for daydreaming, this hammock features a durable woven sling with wooden dowels at either end for sturdy framing.
Fringed macramé edges offer a boho-inspired aesthetic, finished off by roped strands at ends for hanging.
There's something extra cosy, not to mention totally cool and boho-chic about indoor hammocks. It's like you can just curl up and float on cloud nine right there in your living room.
The hammocks come in one size and are priced at £100 from Urban Outfitters.
Follow Inspiralist on Facebook and Pinterest for all your eco-friendly lifestyle and sustainable home decorating ideas.
Sign up to the weekly Inspiralist newsletter and get the top stories delivered straight to your inbox.
Sign Up