With millions of interior accounts on Instagram, the social media platform has truly become an inspirational source of home trends.
From interior decorating to home renovations, a whopping 54% of users are currently following interior design accounts, according to new research from home retailer I Love Wallpaper.
Whether you're looking for a spot of inspiration or want to see if you're ahead of the curve, these are the most common decor trends that have appeared on Instagram that could shape your 2020 in true style.
See: Pinterest Have Revealed Their Top 2020 Trends
What Are the Top Instagram Home Decor Trends?
With over 37k hashtags, it's probably no surprise that grey walls are still the most popular home decor trend, with 75% of those surveyed having grey walls in their home.
The trend has shown no signs of slowing down over the last couple of years and thanks to the success of Mrs Hinch, 50 Shades of Grey is now a decorating 'brief' rather than that book you keep in your bedside table drawer
Even 'quirky' decor choices that would have turned heads in the past have become commonplace when you're scrolling through Instagram.
Flamingo bathrooms, tropical wallpaper, pineapples and unicorn decor are all huge hashtags on the platform, making them as unique as magnolia walls in a new build house.
---
Instagram's top 6 Home trends 2020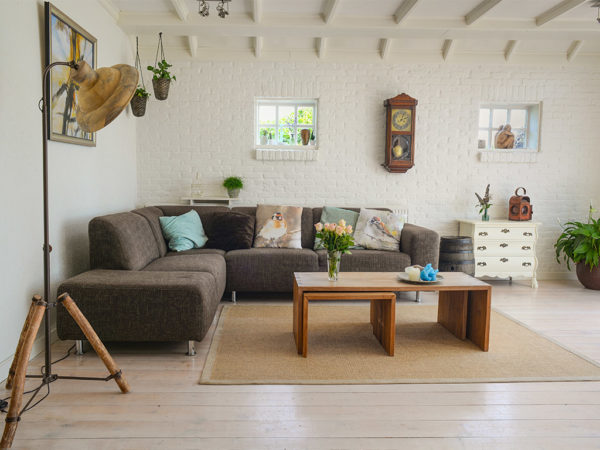 Follow Inspiralist on Facebook and Pinterest for all your eco-friendly lifestyle and sustainable home decorating ideas.
Sign up to the weekly Inspiralist newsletter and get the top stories delivered straight to your inbox.
Sign Up