Picking a refuse bin for your home is never something that takes up much time, it is usually the last thing anyone thinks about and takes a matter of minutes.
Bin's contain our waste, they are not a household item that garners much attention because, frankly, they do nothing but stand in the way and hold our rubbish until we are ready to take it out. They are useful when they are being used, otherwise they are an eyesore, and often smell.
Because we spent little time thinking about them, they therefore generally take the form of big, clunky, basic containers made from cheap materials that can be replaced easily. They aren't items we give a whole lot of respect to, or spend a lot of money on.
That is about to change with a host of new and interesting kitchen bin ideas that can make our lives a lot easier when it comes to disposing of your household waste – and also assisting with recycling.
Whether you want the bin to be inexpensive, innovative, space-saving or to help with recycling, we have something for everyone in our rubbish bin buying guide.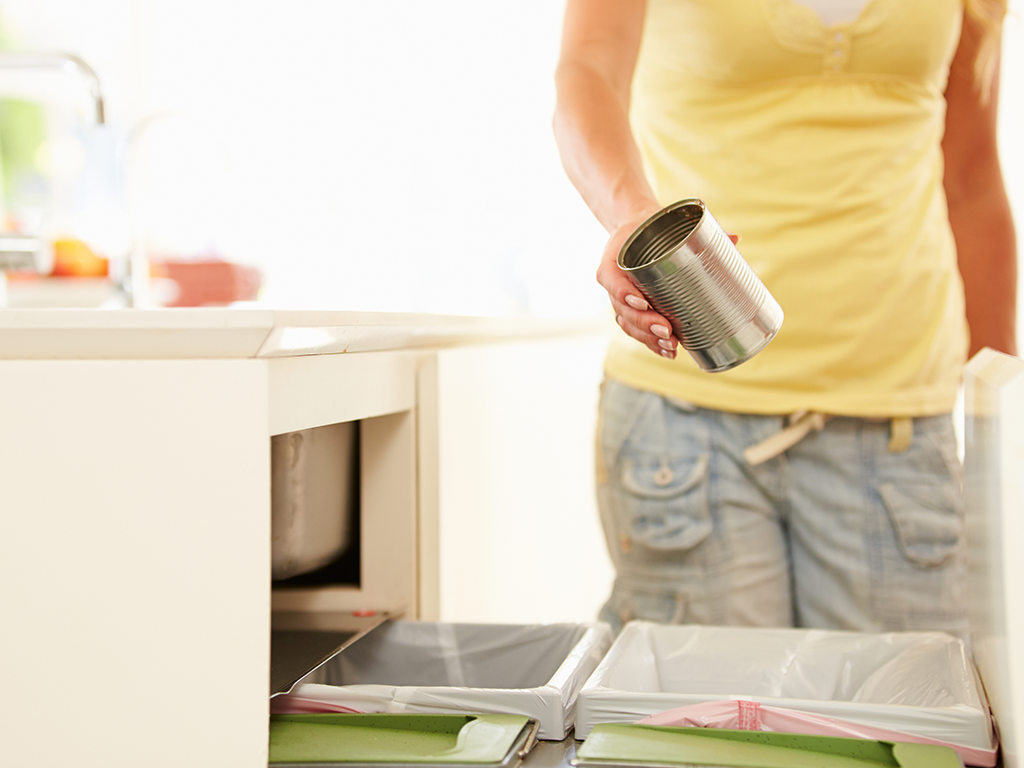 If you've got a low budget for your new bin there is a whole selection of cheap kitchen bins capable of holding onto a bin liner, but be prepared for flimsy flip lids, gunk collecting in the hinges and generally an ugly overall design.
Sure, they'll work, but if you want something that does the bare minimum and often smells, even after you have cleaned it, then cheaper options are for you.
The future is in spending that bit extra, if it is available, on a kitchen bin that isn't an eyesore, that doesn't secret smells, that isn't hard to clean and doesn't hold lingering bin juice and germs.
We have a guide of five of the best kitchen bins on the market today that will help change the way you throw away rubbish, recycle and keep your kitchen clean.
1.Sensé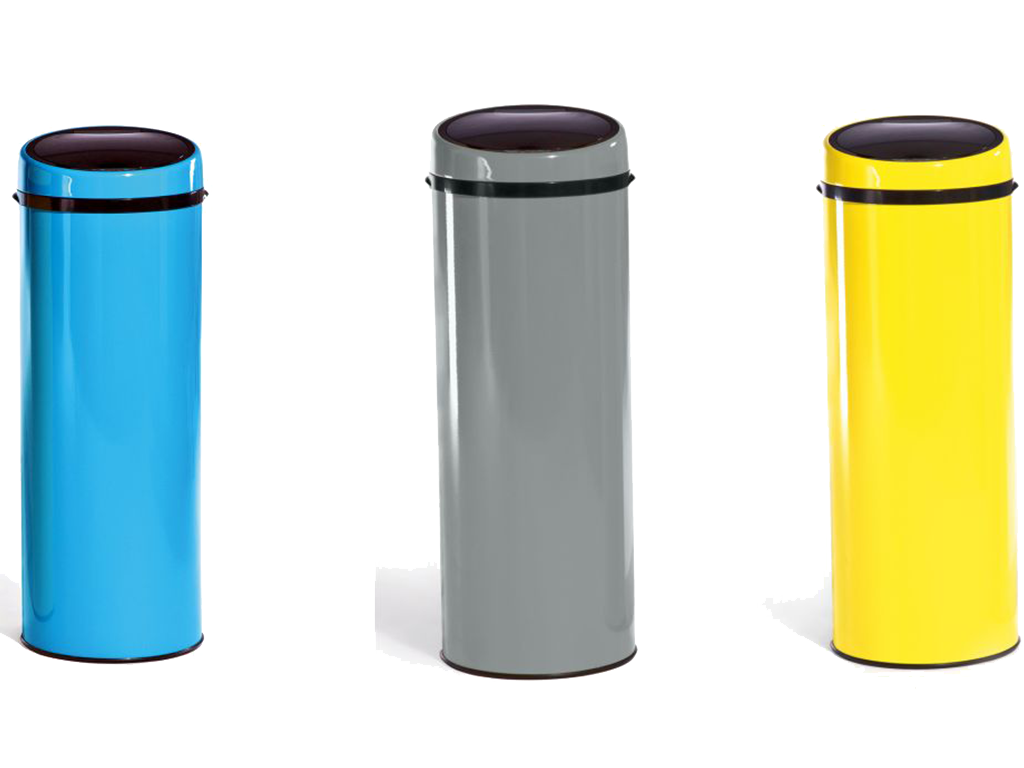 With touch free sensors for clever waste disposal – simply hover your hand 10 cm above the lid to open. Closes after 5 seconds of inactivity.
£49, Made.com
---
2. Joseph Joseph Intelligent Waste Totem Bin
There's a wealth of recycling options hidden within this neat silver box on wheels.
The general waste goes in a removable inner bucket at the top – which can keep the bag secure, eliminate odours and to make sure even full bags can be removed with ease. A multi-purpose drawer sits at the base, with a removable divider, and there's even removable food waste caddy too for when you are cooking and want a small food bin close by.
£158.99, Amazon
---
3. Brabantia Bin
It's not a case of style over substance with this stunning bin option as it features a responsive light pedal operation and silently closing lid, which can also be kept open when needed. There is also a removable plastic inner bucket that helps to keep this stylish kitchen bin clean.
£71, Brabantia
---
4. Charles Bentley Home 45L Stainless Steel Kitchen Recycle Waste Pedal Bin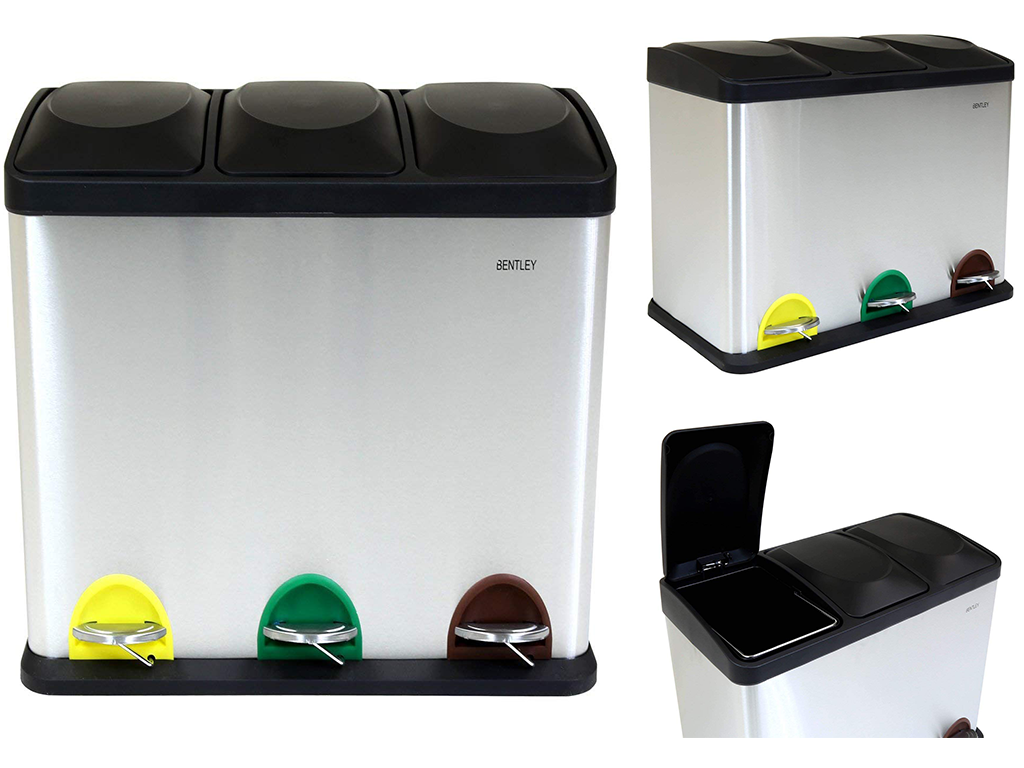 Three recycling bins in one, what more can you want?
Each bin can be operated and emptied independently and are each colour coded in case you forget what goes where. The stainless steel and black finish gives it a classic look and it's half the price of similar bins from other manufacturers.
£64.99, Amazon
---
5. OXO Compost Caddy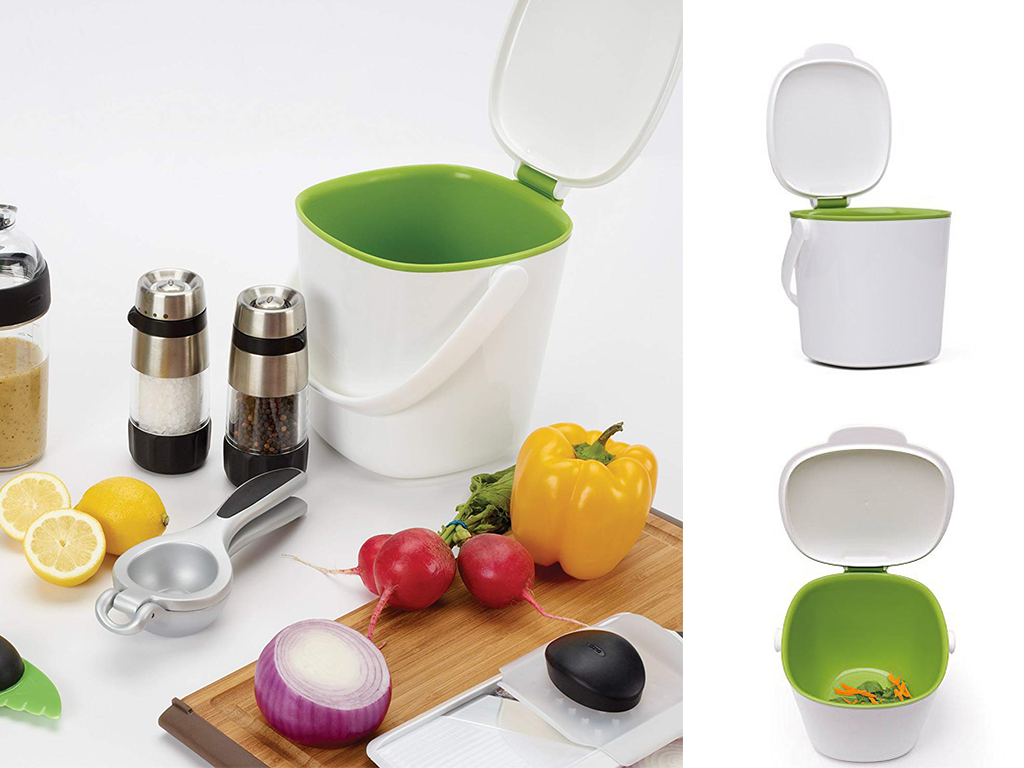 Designed with the home cook in mind, and attractive enough to leave on the countertop, this compost bin stores food scraps until they are transferred to an outdoor composter or food waste recycle bin.
The flip-up lid can be opened and closed with one hand and has smooth interior walls to prevent food and liquids from building up. It is easy to clean while the contoured bottom and removable lid keep emptying simple.
£16.25, John Lewis
---
For even more ideas and inspiration for your home, pets, garden and family life like us on Pinterest and Facebook
---
Sign up to the weekly Inspiralist newsletter and get the top stories delivered straight to your inbox.
Sign Up