If you're a super fan of the Great British Bake Off or just love home baking, there could be a new limited edition mixer you might need to add to your baking accessory collection.
KitchenAid have revealed they are launching a limited-edition mixer to mark their 100-year anniversary, which will ignite every baking lovers desire to get creating a new meringue or sponge cake.
The home baking specialists latest version of their super popular artisan mixer model pays homage to their early designs with a misty blue colour, white trim and white textured ceramic bowl.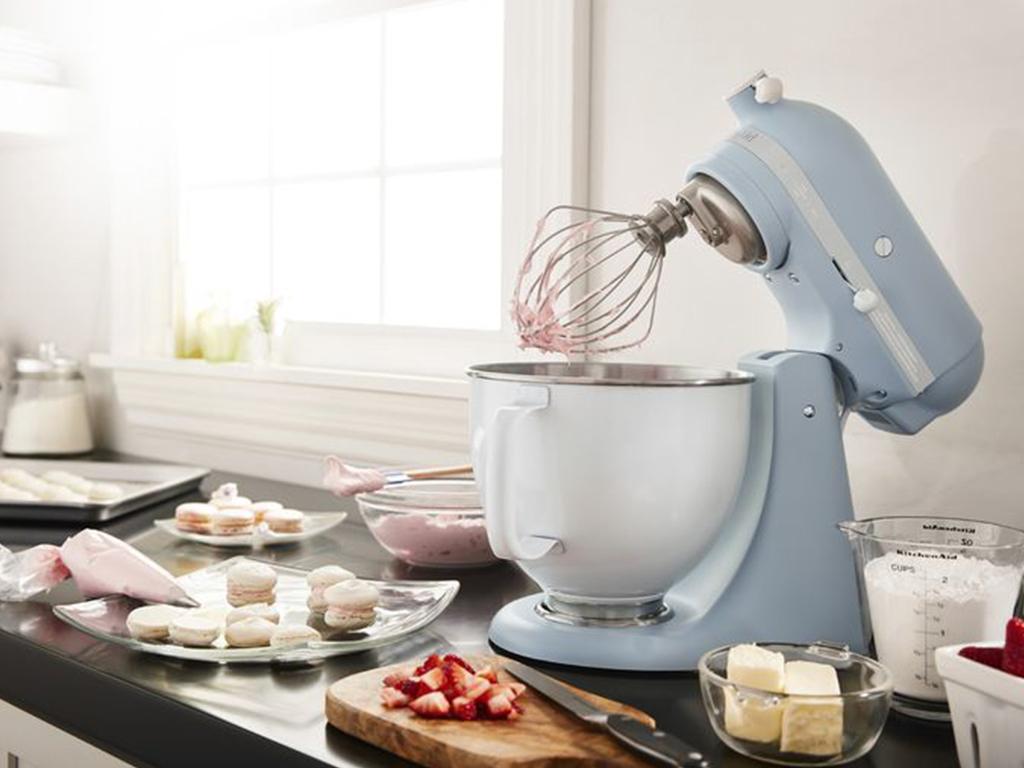 The mixer features a special centenary logo on its front, which lifts away to reveal an attachment hub.
With separate attachment add-ons, you can transform the mixer into a tool for slicing, grating, chopping and peeling, to juicing and spiralizing or even make your own pasta.
What is new?
This 4.8-litre mixer is a variation of the main KitchenAid mixer model, this new version just ups the ante with some premium extras.
The main difference is the studded designed ceramic bowl – which slightly resembles a giant tea cup. The bowl is titanium enforced and is chip, crack and stain resistant, perfect for those new to using the KitchenAid baking range.
The bowl can be used in the microwave, oven or freezer, and is also dishwasher safe. With the mixer you get the standard three mixer attachments: a wire whisk, dough hook and flat beater, in addition to a flex edge beater.
The mixer has a soft silicon edge, which helps to incorporate ingredients from the side of the bowl when creating those delicious baked delights.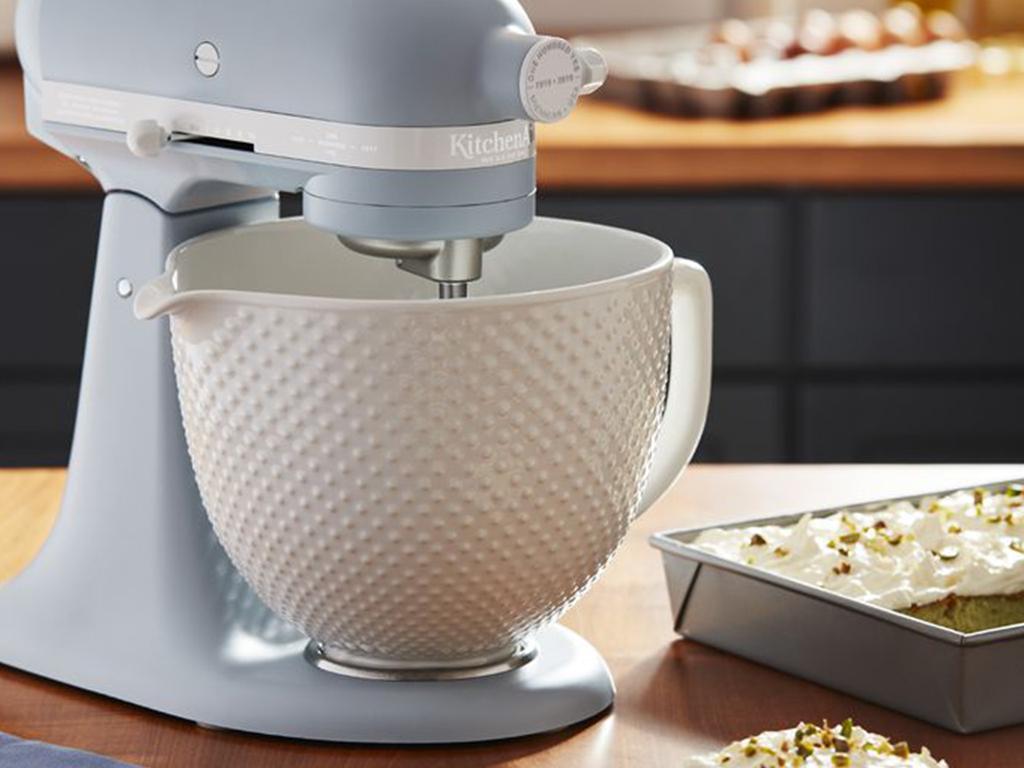 The anniversary mixer is a subtle nod to KitchenAid's status as one of the most iconic and popular kitchen accessory specialists in the world. The mixer also comes with a five-year warranty.
If that wasn't enough, the first 20 people who purchase the new mixer secure a special-edition white, ceramic, numbered hobnob bowl.
Prices for the 100 year anniversary mixer start at £699 and are available online at KitchenAid. The mixer will be also made available in-store and online at John Lewis and Lakeland soon.
Follow Inspiralist on Facebook and Pinterest for all your eco-friendly lifestyle and sustainable home decorating ideas.
Sign up to the weekly Inspiralist newsletter and get the top stories delivered straight to your inbox.
Sign Up