If you're feeling as if you want to dive into tropical decorating your rooms, then meet 2019's hottest take on the trend.
Why not go all out and match your banana pillows to what else but lemur wallpaper?
It might sound strange but the tropical creature – native only to the island of Madagascar – has been making waves in the wall covering department.
Of course, 2019 has been cited by Pinterest as the year bold wallpaper officially makes its comeback, with tropical decorating in particular cited as a rising trend.
You can't get much more bold (or much more tropical) than adding the black and white critter to your walls.
Plus, it also comes with a a trailing pattern of tropical foliage, including hummingbirds and geckos, to truly transport you to a summery paradise.
Choose from navy and teal or go for a little glamour with the metallic silver/gliver option.
How to style lemur wallpaper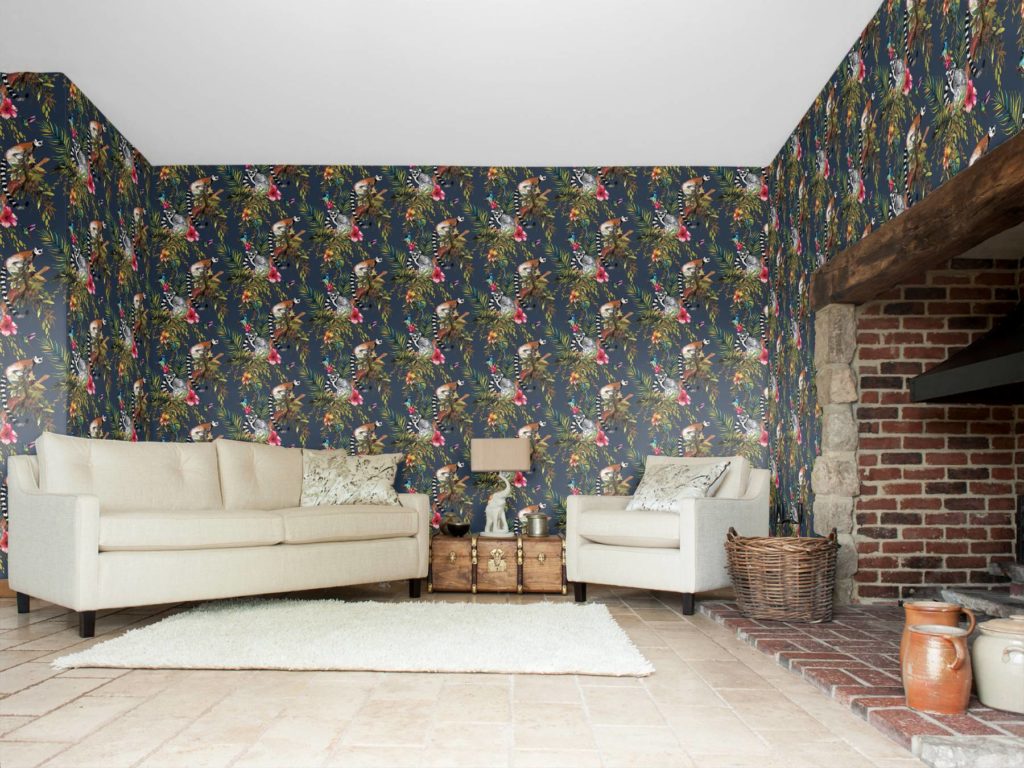 To pair, either go for soft and subtle home accessories that'll tone down the bold notes in the wallpaper.
Light brown, cream or crisp white will give contrast, while bamboo and wooden additions can reflect a tropical feel without going overboard.
If you're feeling a little braver, however, bring out the colours in the wallpaper by adding touches of metallic or yellow accessories to your home.
There's even the option of dedicating your interiors to the namesake that inspired it.
Black, white and grey accessories are a genius way of reflecting the lemur's famous ring-tail.
Balance out with simple and subtle white accessories for a new twist on the tropical trend all your friends will admire.
Lemur wallpaper is available now for £12.98 per roll from Wallpaper Direct.
Follow Inspiralist on Facebook and Pinterest for all your eco-friendly lifestyle and sustainable home decorating ideas.
Sign up to the weekly Inspiralist newsletter and get the top stories delivered straight to your inbox.
Sign Up