Whatever the season, we all look forward to daylight hours brightening up our home and giving off a cheery atmosphere.
However, if the location or structure of your home means it's dark all year round, don't fret. There are many clever tricks you can employ to lighten it up.
The experts at The Lighting Superstore have put together their best hacks to lighten up your home, making your rooms feel larger and your mood brighter…
See: Design Friendly Home Lighting Ideas Under £100 Your Budget Will Appreciate
Add mirrors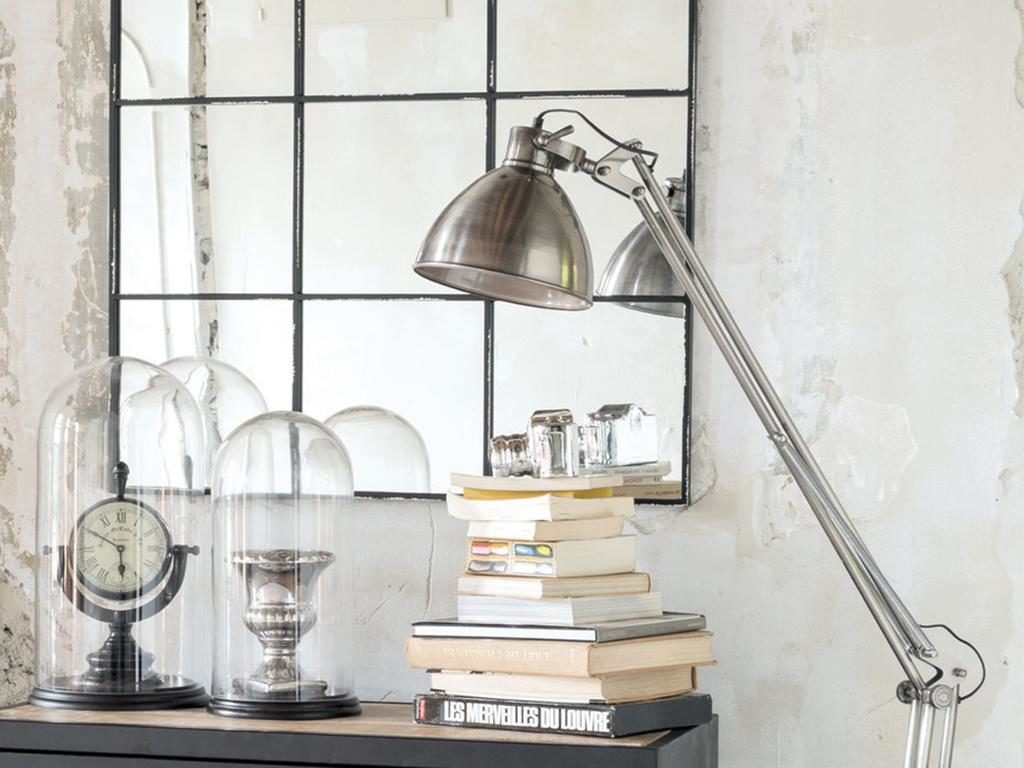 The oldest trick in the book to make a dark space feel lighter and larger is using the art of reflection.
Reflective surfaces and materials such as glass and polished metals will encourage both natural or artificial light to bounce around the room, reaching even the darkest of corners.
To truly see the light, hang a large mirror on a wall directly opposite a large window to reflect natural sunlight back into the room.
For those struggling with a dark, small hallway, place two mirrors of the same size opposite each other to create the illusion that your hallway is wider.
---
See: Light Bulb Vases Are the Creative Way to Bring the Outdoors In
---
USE ARTIFICIAL LIGHTING
If you're struggling to lighten up a room which doesn't have a natural light source of its own, the quickest and most cost-effective way to substitute this is with artificial lighting.
While it may seem like a good idea, ceiling lights will only accentuate a room's darkness. That's because light will only travel downwards and won't disperse.
Instead, strategically place floor and table lamps with neutral shades at varying heights across the room to encourage the flow of light upwards and keep it evenly distributed across the space.
For dark kitchens, dimmable LED under cabinet lighting is a must-have, giving you a burst of bright light when you need it.
---
See: Bathroom Paint Ideas to Turn Your Room into an Oasis of Calm and Luxury
---
Opt for neutral paint shades
 When it comes to brightening up a space, picking the right colour palette is essential. The paint you choose can help even more light to bounce from surface to surface.
Opt for white or light neutral coloured paint in a glossy finish to achieve this. Some paint brands even offer ranges which have light-reflective particles allowing natural light to reflect off walls.
---
See: Looking Up Will Never Be The Same Again With These Ceiling Paint Ideas
---
paint the ceiling
Paint your ceiling in the same or similar shade to create the illusion of a larger, more airy space.
---
Create a Gallery Wall

If the room feels uninspired, consider hanging photos in mirrored photo frames or light artwork to make it feel more personal.
---
See: How to Create the Perfect Gallery Wall
---
Opt for light coloured curtains
Just as you can't enter a house without a door, light can't enter a room without a window.
When it comes to dressing them, stick to light coloured curtains and blinds. You may think they're old fashioned but voile and net curtains are sheer so they'll let more light through without compromising your privacy.
---
See: IKEA's Gunrid Curtains Aim To Purify Your Home
---
Consider the style of your windows
Crittall-style windows, synonymous with New York loft apartments, are perfect for making a statement while improving light flow.
---
Keep your windows clean
It may sound simple but keeping your windows clean also makes a big difference, as does making sure the layout of your furniture doesn't block incoming daylight.
---
Cut back overgrown trees
 If large, overgrown trees and hedges are blocking natural sunlight from reaching your home, it may be time to consider getting your hands dirty… or calling in an expert.
By cutting these back you'll exploit available daylight all year around and improve your view. If you're worried about privacy, you could consider frosted glass or shutters.
---
Consider installing skylights
 If you have a larger budget to spend on lightening up your home, consider installing skylights or daylighting systems, which funnel daylight through pipes from your rooftop without requiring structural modifications.
---
Reconsider your FLOOR PLAN
Changing the structural layout of your floor plan can also be a worthwhile investment to create more open-plan spaces.
It may be an internal door or wall can be removed to combine two rooms into one or an external wall removed to allow for a light-rich conservatory or "sun room".
Follow Inspiralist on Facebook and Pinterest for all your eco-friendly lifestyle and sustainable home decorating ideas.
Sign up to the weekly Inspiralist newsletter and get the top stories delivered straight to your inbox.
Sign Up