When it comes to filling those sharp corner spaces in your home it is often an impossible task finding something that will not only fit into them, but also help to enhance the overall aesthetic of the home – however we might have something to change that.
Corners, wall edges, and awkward angled rooms, are often just wasted space in most homes. They are ultimately one of the few places in the home that items go to be forgotten.
That is about to change thanks to a minimalist clothes rack titled "Ugao" design by interior design experts Simon Morsai Pipercic for Ligne Roset, which will transform any corner into a function and artistic space.
See: Declutter Your Home With These Top Tidy Tips
See: These Art Deco Inspired Home Accessories Are Perfect For Every Home
The Croatia-based design firm, who have created projects ranging from industrial and spatial spaces, to site-specific installations, art direction and even offer design consultancy.
The distinctive identity of the studio lies in the intercultural space between elitism and egalitarianism, exclusivity and inclusiveness.
The firm's latest product is an impeccably designed clothes rack that fits into the corner of a room to save space, while also adding a subtle art installation into the home.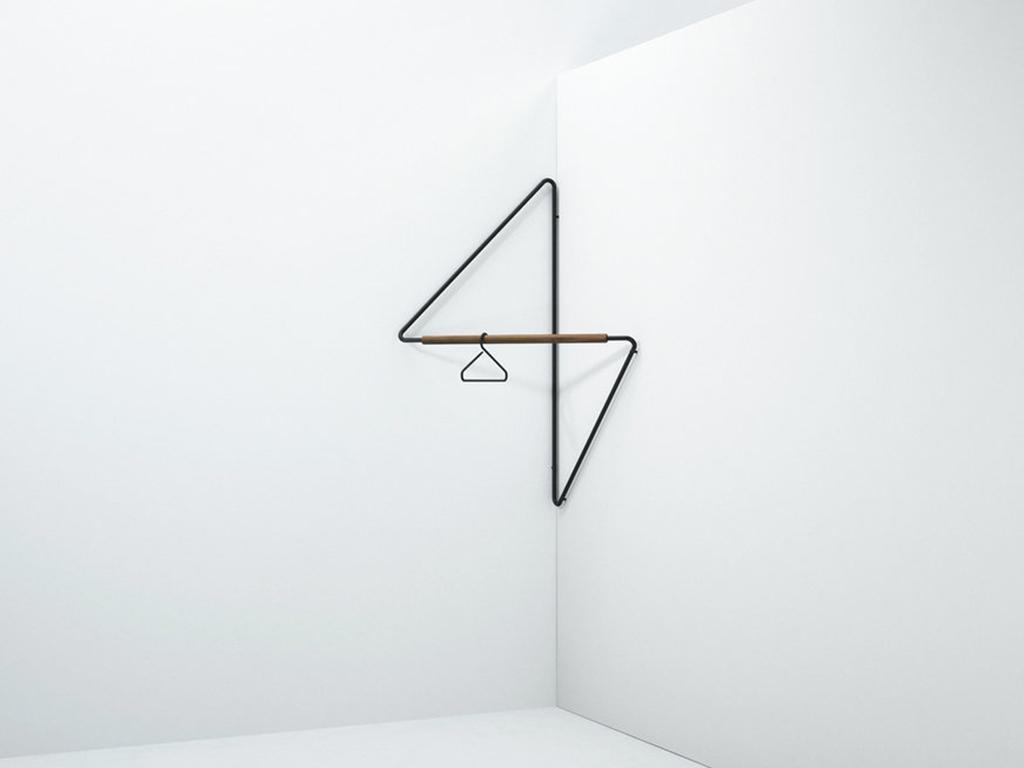 See: This Home Took Less than 10 Days to Build and Could Be the Future of Home Construction
In the form of a continuous steel loop, Ugao is diagonally fixed to the wall on two sides facing at a 90 degree angle, which makes sure it is solid and wont collapse when clothes are placed on it.
Once in the corner the rack looks more like a geometric sculpture hanging peacefully in the corner, than a clothes rack.
The Ugao can be easily constructed, removed from the corner and added to another space, perfect for those always looking to change different spaces.
The rack is available from Ligna Roset online, and ships worldwide.
Follow Inspiralist on Facebook and Pinterest for all your eco-friendly lifestyle and sustainable home decorating ideas.
Sign up to the weekly Inspiralist newsletter and get the top stories delivered straight to your inbox.
Sign Up