After a hard day, what could be more relaxing than a long soak in the bath?
That is – unless your bathroom is out of date, and as you lay back, all you can think of is the mouldy grout/peeling paint/dripping taps surrounding you. In which case, a makeover is definitely in order.
More than ever before, modern bathrooms can offer a sumptuous escape from our stressful and frenetic lives. And if you are tired of how your bathroom looks, or if you are planning a renovation, be bold and dare to create the bathroom of your dreams.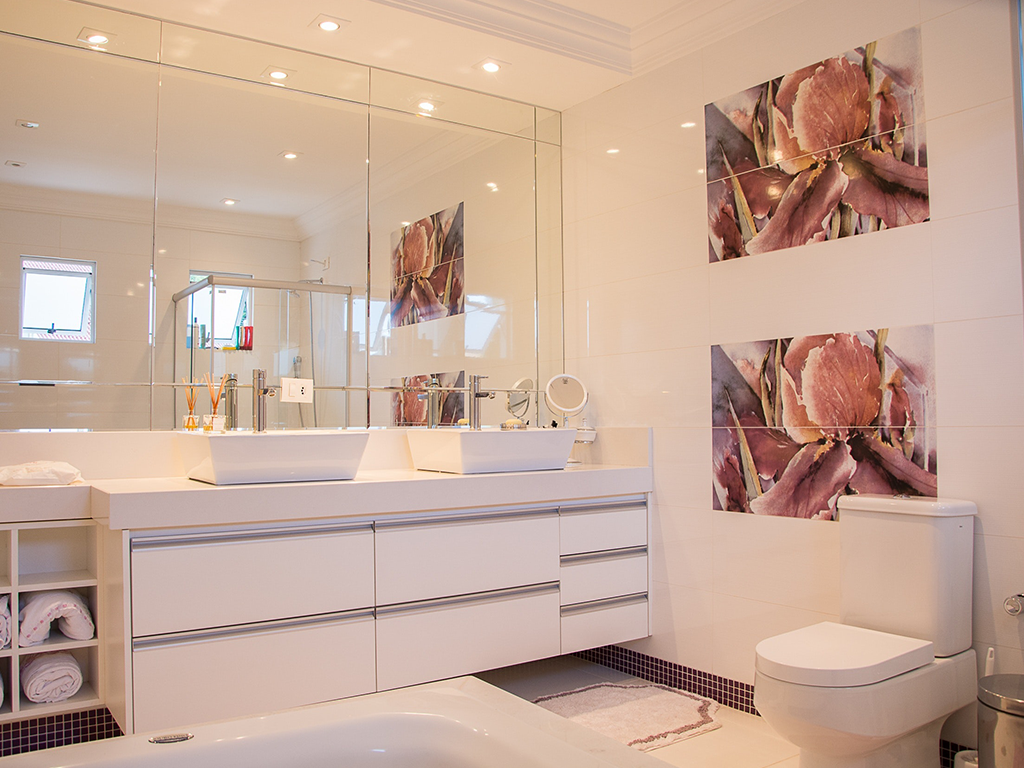 We have found a collection of bathroom designs that take your breath away and ones which we think will inspire you to start planning your next home improvement project, a new bathroom.
Browse these beautiful, and practical, bathroom schemes of all styles and budgets to get a sense of what you like. From vintage bathrooms with freestanding tubs to modern bathrooms, there's even one with a view.
There are no limits to what you can do with your next bathroom.
---
Modern/Contemporary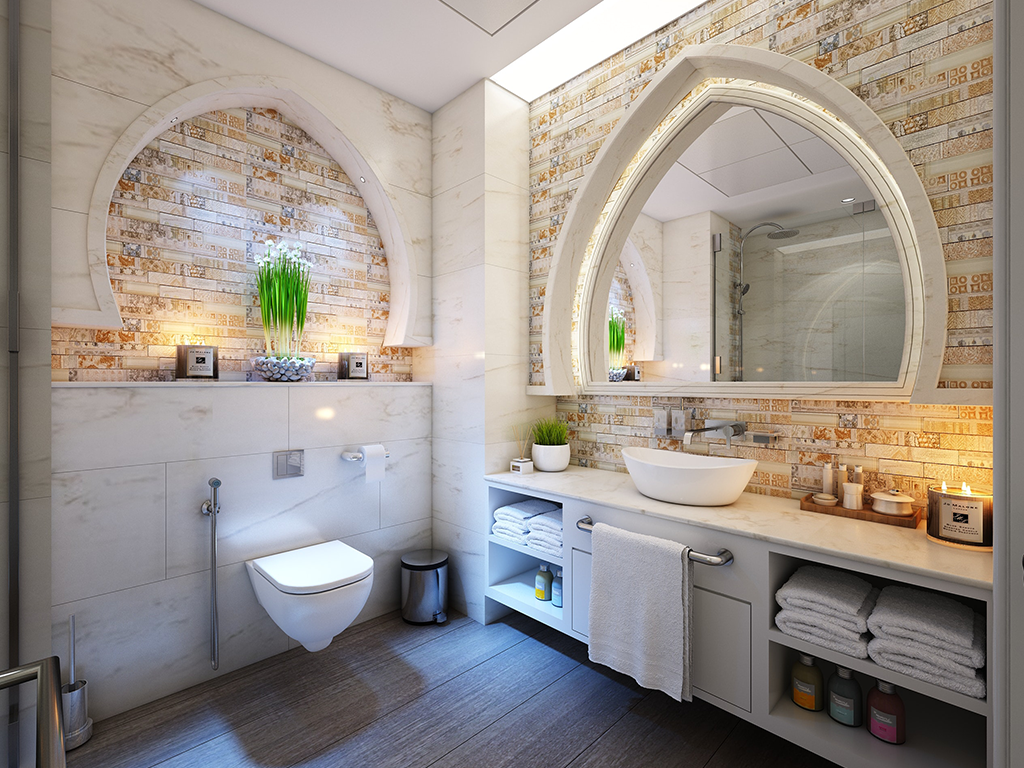 Modern bathrooms are ideal for those who love soaking in the tub or in the shower and looking for a sense of calm and relaxation.
Modern bathrooms deliver that clean, sharpe and minimalist style that can feel like once you have entered all of the worries in the world are being washed away.
---
Rustic/Vintage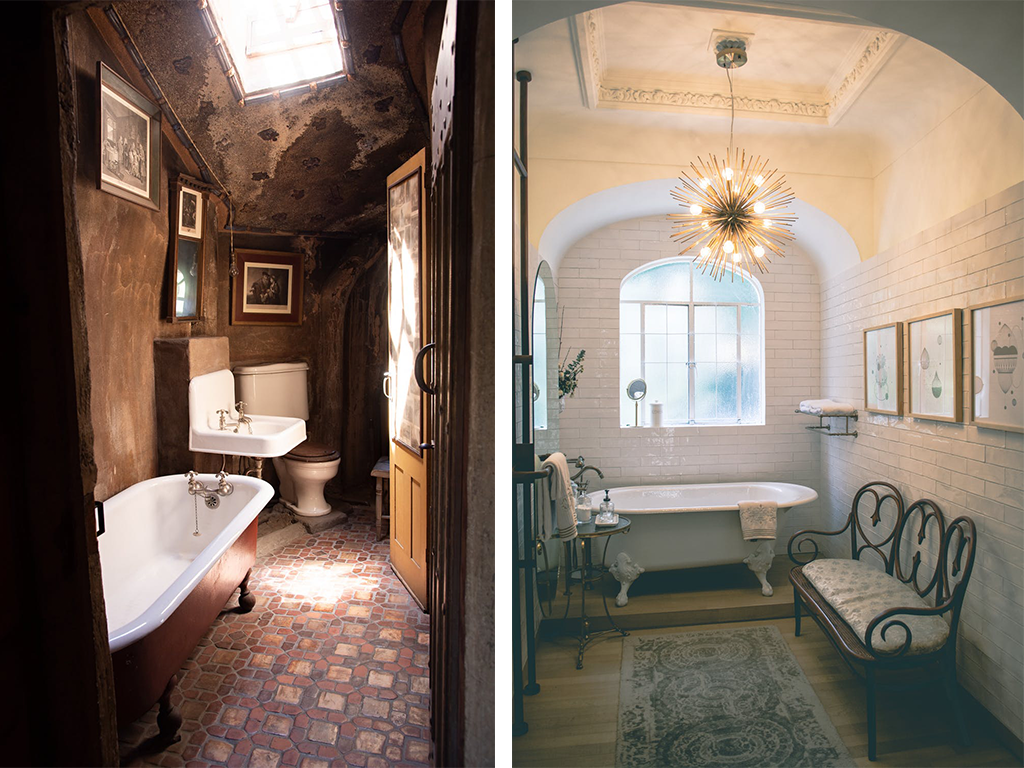 For some, the bathroom is an escape. So rather than being transported to a type of room similar to others within your home, why not create something completely different.
These two are rustic examples of bathrooms that offer a different bathroom experience.
---
Bring the outdoors in
What if you add a bit of the outdoors into your next bathroom?
There are plenty of reasons for including lush, leafy greenery into your next bathroom. A few starters: planted beauties scrub indoor air while invigorating the surrounding decor.
Using plants or greenery as the centrepiece for your bathroom is a great way to introduce a relaxed natural and organic element to a more upscale interior set-up.
---
Bathroom with a view
If you think about it, bathrooms are the place where you look at yourself for the first time in the day, it's where you spend most of your morning getting ready, and it's also where you unwind after a hard day with a nice long bath.
Why not do it as you look out onto an unbelievable view?
This example is not easily replicated, but if you have an area in your home that can provide you with a view you will never stop gazing at then try to incorporate that into your next bathroom.
---
Find a theme you love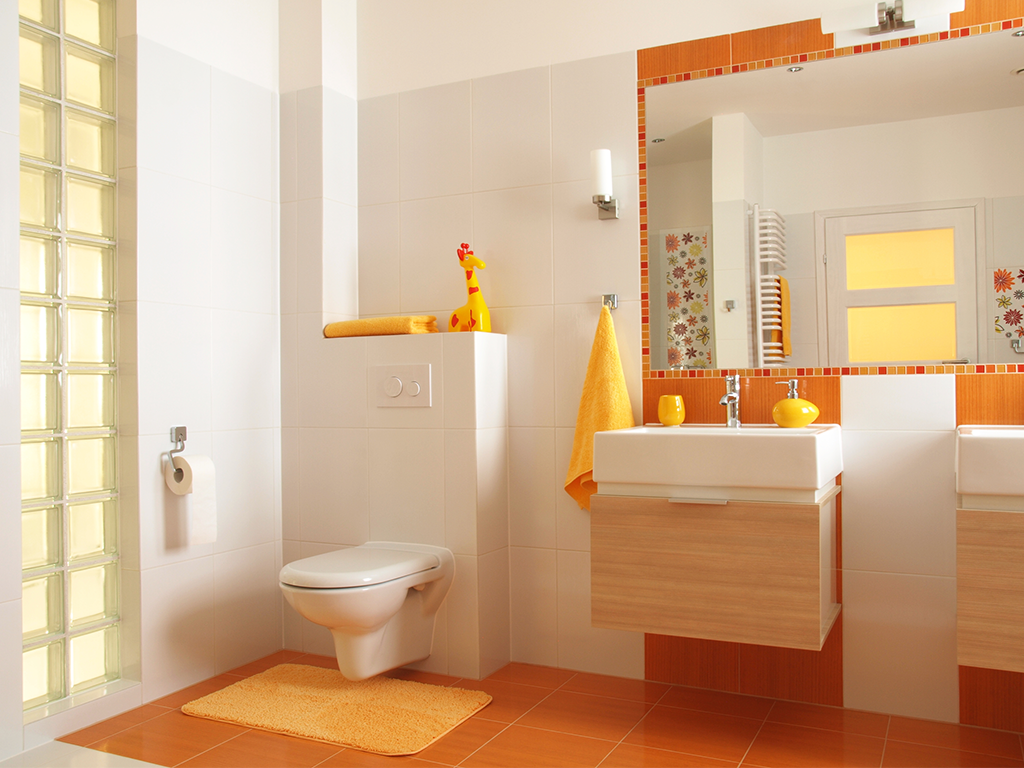 Sometimes adding a bit of colour to your bathroom is exactly what your home needs.
Bathroom colour schemes are essential for getting the look, feel and design you want in your bath or shower room. If you want to break free of whites, greys and black design, and add something that pops with colour, then this is an example for you.
Adding a bright hue to your bathroom will really lift the whole home.
---
Let the light in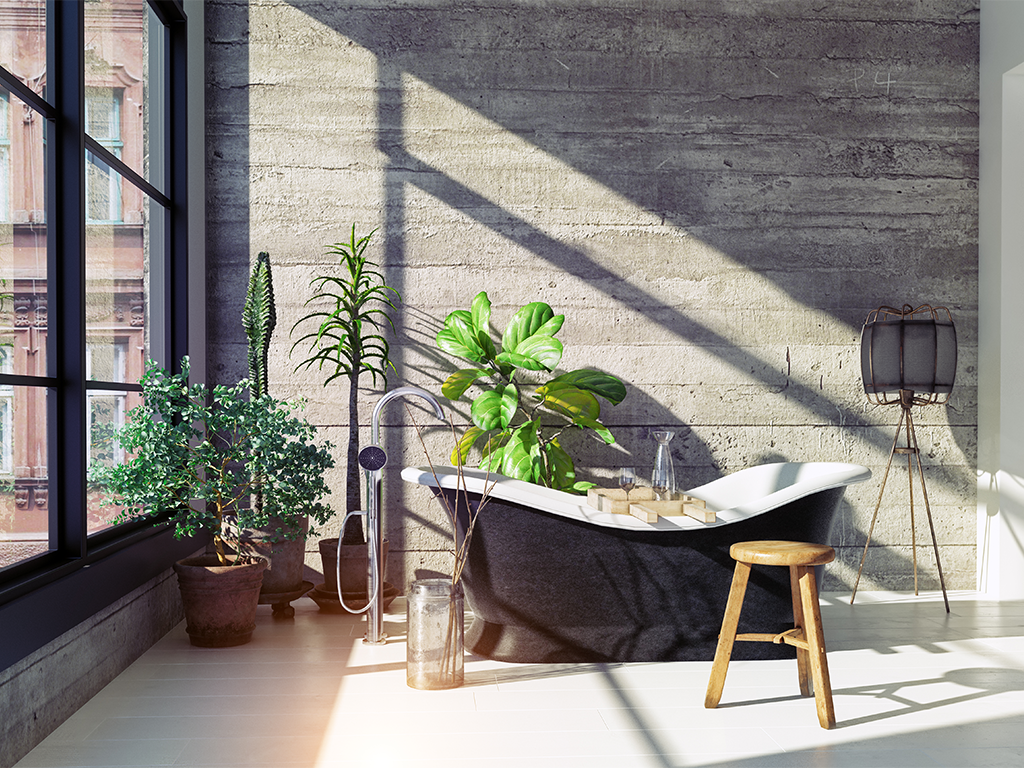 Most of us know that whenever daylight fills a room it positively affects our mood and brings benefits to our health and well-being.
Too much artificial light has a harsh effect on the overall feeling of a room and can even make you look a little paler than normal – something you definitely don't want first thing in the morning.
Natural light is a valuable asset; by adding natural light into your bathroom it can help deliver a relaxing feature like no other, and it can also reduce the cost of electricity at the same time.
---
For even more ideas and inspiration for your home, pets, garden and family life like us on Pinterest and Facebook
---
By Alex McLeman
Sign up to the weekly Inspiralist newsletter and get the top stories delivered straight to your inbox.
Sign Up