Cluttered or minimalist, traditional or industrial, wildly extravagant or self indulgent, a man's bedroom is the place where a lifestyle comes, literally and figuratively, to life.
It is where the time is most spend resting and preparing for a new day. It is the place that exudes personality and is a place where you want to make sure it is less uncomfortable cave dwelling and more of a relaxing and welcoming comfort palace.
The bedroom is where it all begins, that's why it is important to take your time when planning your design.
Give your dull, boring bedroom a touch of sexy, masculine style by applying some of these inspirations that will make sure your bedroom is a place to be proud of.
No matter if you're into dark wall colours like black, industrial themes with all metal and wood fixtures, or perhaps prefer vibrant pops of color, this collection includes them all.
Take note of the furniture, wall art, rugs, decor and other items scattered throughout every room.
They'll help you pull together the  perfect bedroom that is truly individual to your personal taste, yet welcoming to others.
Simplicity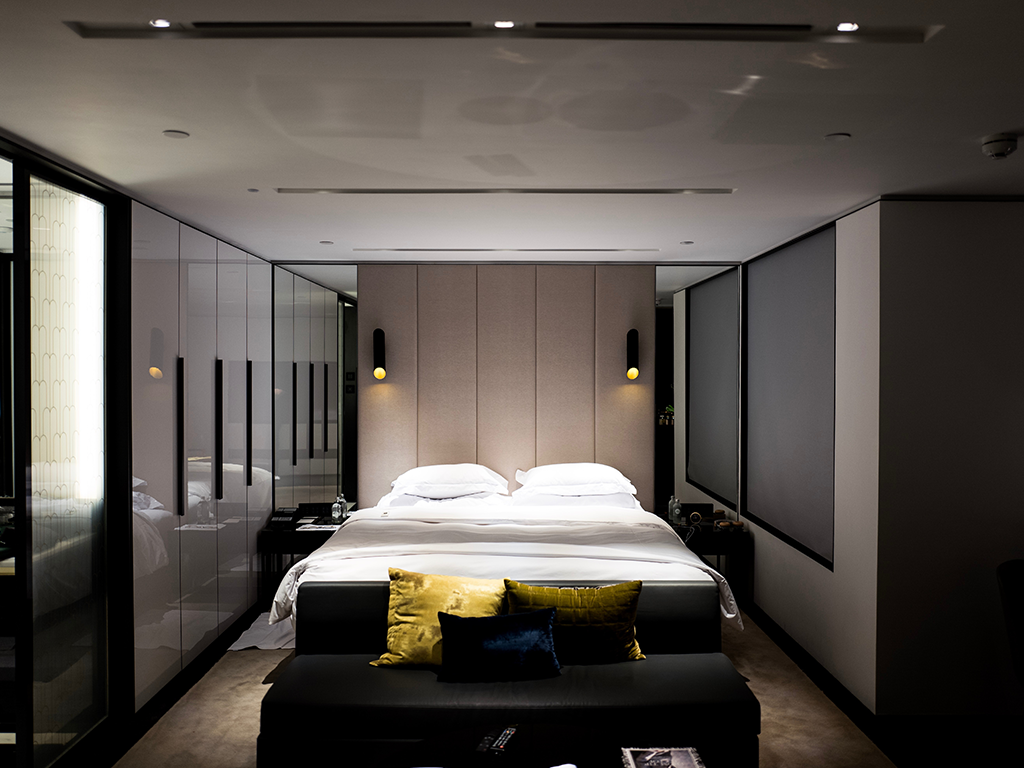 When it comes to masculine bedrooms, the first thing that comes to mind is simplicity. A simple bed in neutral colours, but subtly spiced up with a bold accent, is the perfect way to alter the space and feel of the room.
The bedroom needs to be sleek, simple and sophisticated where function reigns. This example speaks to all of those.
---
Add colour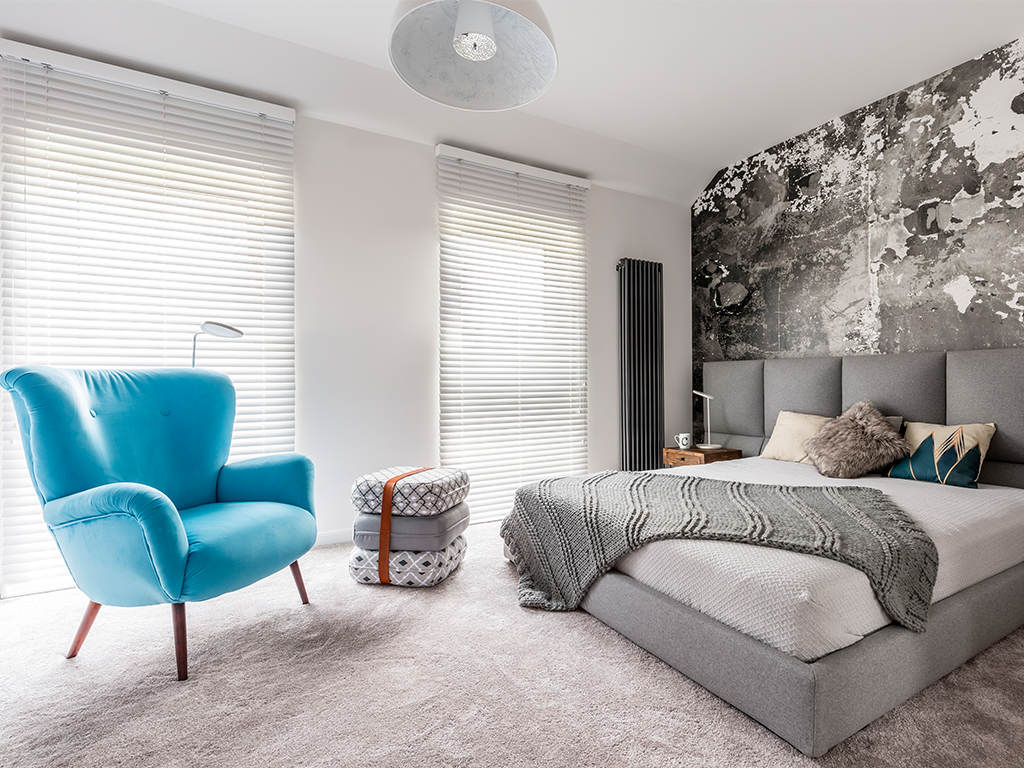 Spicing things up with a contrasting atmosphere is ideal. It instills a peaceful, neutral atmosphere perfect for a relaxing lifestyle that is equal part warm and welcoming and sophisticated.
This type of bedroom, whilst peaceful and relaxing, style remains at it core and isn't lost in the minimalist detail. A room like this blends masculinity and style perfectly, and can be achieved relatively quickly and easily.
---
Industrial style
The details in this large masculine bedroom make it uniquely attractive; stone wall panels, dim lighting, neutral colour palettes create a mysterious atmosphere that enhances this bedroom's overall appeal.
Attention should be spent on the minor details here as the lighting, earthly colours, contrasting rug and wooden floor along with minimalist plants. All of these features blend nicely to create a unique space.
It remains contemporary and relaxing, with subtle tones that reveal a luxurious modern bedroom where every man would be proud to lay his head at night.
---
For even more ideas and inspiration for your home, pets, garden and family life like us on Pinterest and Facebook
---
Sign up to the weekly Inspiralist newsletter and get the top stories delivered straight to your inbox.
Sign Up