If you love houseplants, then you'll know cacti has been big business for a while now. Only now you can also buy mini succulents to decorate your 'sill.
These adorable little creations are the ultimate low-maintenance plant idea: they're long lasting, minimal, and can fit in any space— essentially made for plant killers!
If you fancy upping your plant game, here's the lowdown to exactly where to buy them…
best for: INDIVIDUAL MINI CACTI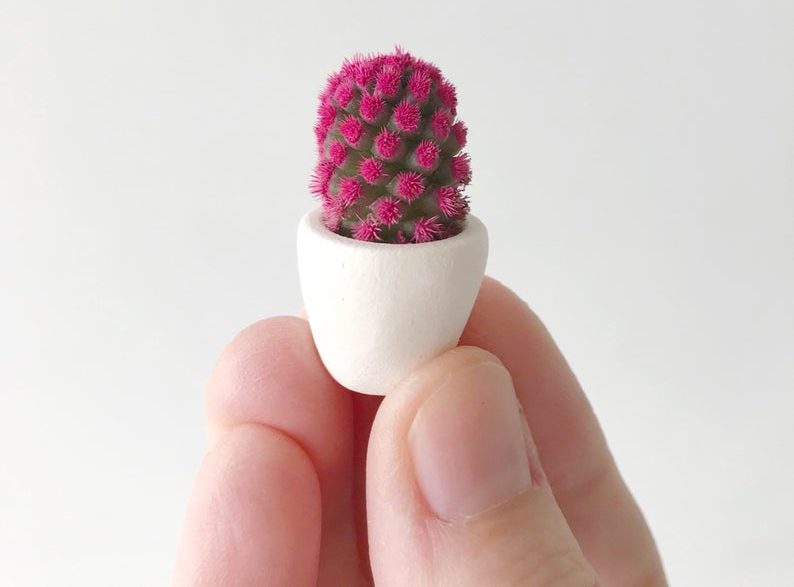 For adorable little cacti with a handmade touch, pop over to Etsy seller Tierra Sol Studio. there's a great collection on offer.
Hand Grown Cacti Ceramics, Tierra Sol Studio
---
See: These Cute Houseplants Are Perfect for Luckless Gardeners
---
Best For: Cacti Mix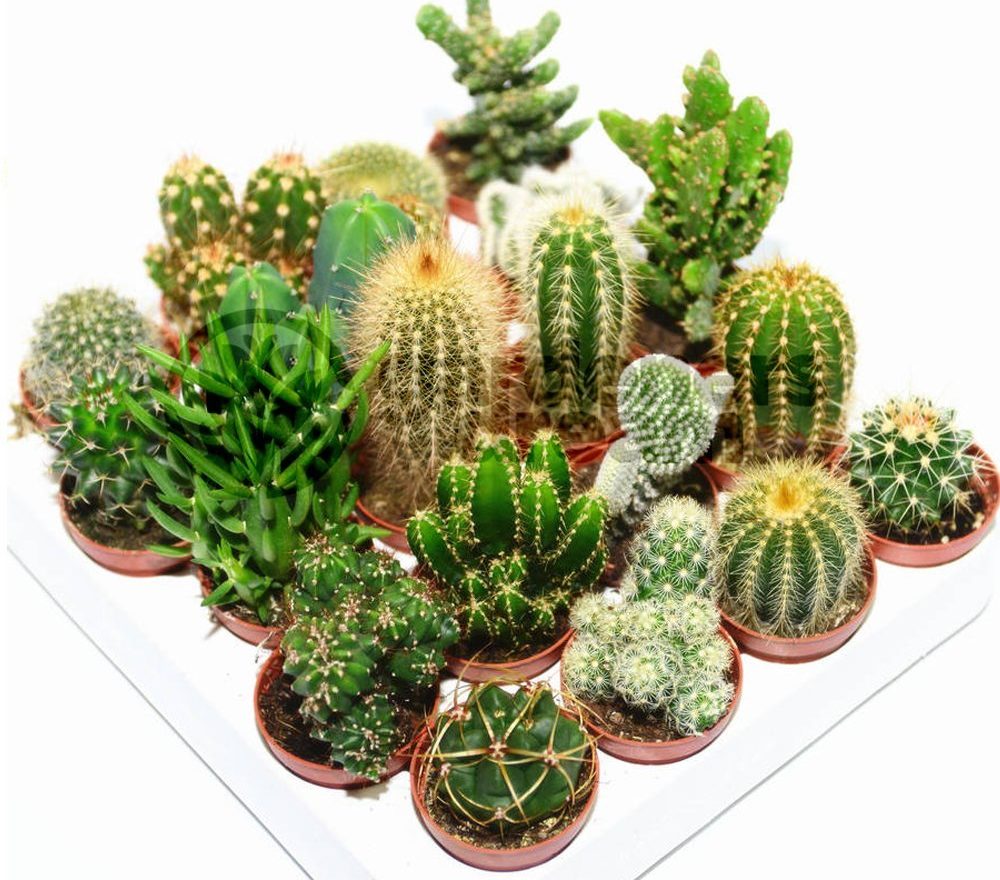 There's nothing like a good mix 'n' match in the plant world so why not show off your mini cacti collection to great effect by going for a mini cactus mix?
Cactus Mix –  20 Plants, Gardener's Mix, Amazon, £27.54
---
Best for: Hanging Succulents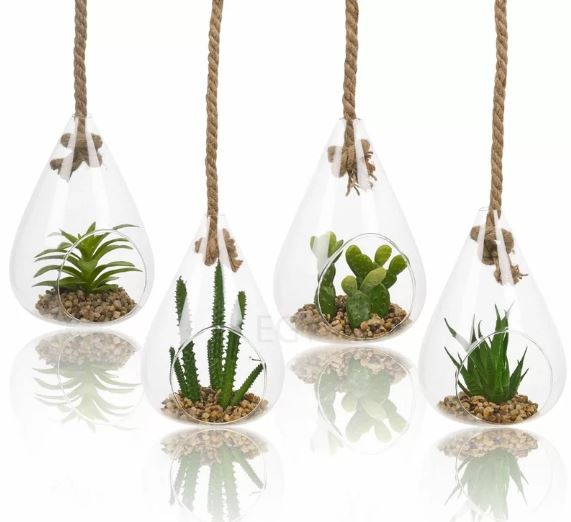 Grow your very own tiny cacti garden by displaying them in a hanging terrarium set. Nothing looks better than a mix of mini succulents, and it looks simply impressive to have them in their very own orbs.
Symple Stuff 4 Piece Hanging Succulent, Wayfair, £25.99
---
See: Dolphin Plants Might Be Your Next Houseplant Obsession
---
Best for: Mini Succulent Plant Pots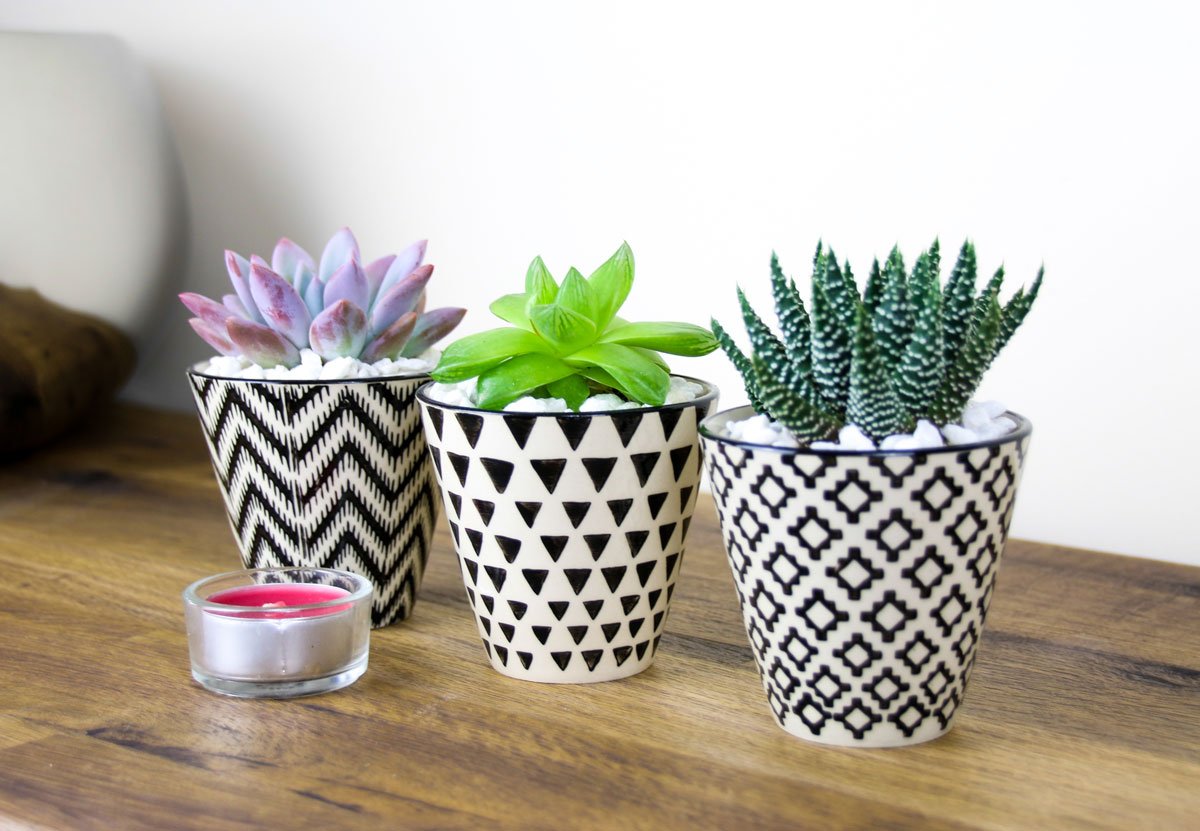 Nothing looks cooler than having your mini succulents sitting in their very own designer plant pot. Geometric is on-trend and yet never seems to date, the perfect way to display the coolest cacti.
Trio of Succulent Plants in Geometric Planters, The Art of Succulents,  £16.99 
---
See: 7 Window Herb Planters More Stylish Than a Box
---
Best for: mini Cacti Terrarium
Geometric design and mini succulents go hand in hand like coffee and cake. Display your cacti with style by having them in a glass terrarium.
Modern Handmade Half Ball Glass Geometric Balcony Bowl, Amazon, £24.99
Follow Inspiralist on Facebook and Pinterest for all your eco-friendly lifestyle and sustainable home decorating ideas.
Sign up to the weekly Inspiralist newsletter and get the top stories delivered straight to your inbox.
Sign Up