Often, what makes an impressive design concept is the exterior complementing or even contrasting the interior.
The "Stealth House" is a stunning penthouse project by Work.ac which makes a great example of this as its historically conserved exterior meets a dynamic modernisation in terms of the interior.
See: This Renovated Townhouse's Decor Is the Epitome of Modern Design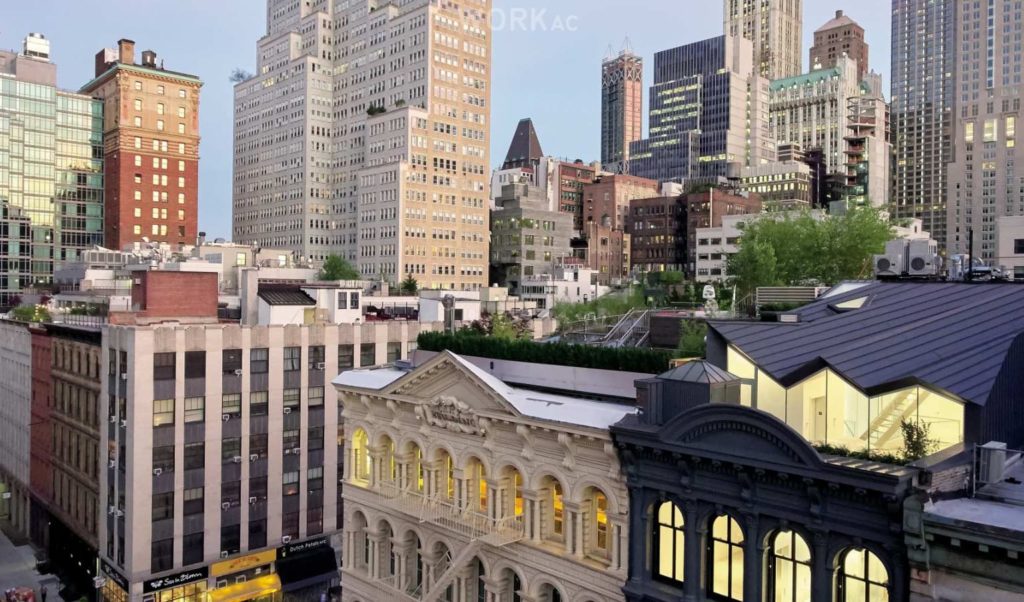 WorkAc / Stealth House
This penthouse is nestled within a building with a 1857 cast-iron façade cohesive to the rest of  New York's architecture.
Nevertheless what cannot go unnoticed is the dramatic charcoal colour which covers the entirety of this building thus setting it apart from the rest.
See: This Modern Home Has the Dreamiest Touches of Nature
The interior of the penthouse extends over three floors deriving a unique urban form of living with vertical circulation. When designing this space, architects combined new concepts of urban living with nature-inspired elements.
Such elements consist of the mural of trees from mosaic tiles which line the bathroom wall. In addition a bonsai space above the kitchen which is watered by the steam from the shower is a modern construct paying its tribute to the penthouse functioning in an eco-friendly manner.
See: How to Create an Indoor Garden in a Small Space
Entertainment and dining spaces sit below the angular roof of the penthouse which is only slightly visible from a distance.
Nevertheless the modern intervention by the angular roof gives plenty of room within the penthouse.
An outdoor space is hidden behind the original pediment of the building while a hot tube fills a re-purposed elevator bulkhead.
Follow Inspiralist on Facebook and Pinterest for all your eco-friendly lifestyle and sustainable home decorating ideas.
Sign up to the weekly Inspiralist newsletter and get the top stories delivered straight to your inbox.
Sign Up