With summer in full swing, sunny beaches and blue skies are a fixture of our days – so it's a perfect time to start thinking about how to bring that happy, calming energy into the home year-round.
Coastal decor has come a long way from seashell frames and lamps. Instead, modern coastal interiors are often more subtle and versatile, updating classic colours and prints, and embracing natural textures and materials.
Rebecca Snowden, Interior Style Advisor at Furniture Choice, shares her ten ways to get a welcoming, summer-inspired coastal home.
Embrace natural textures and materials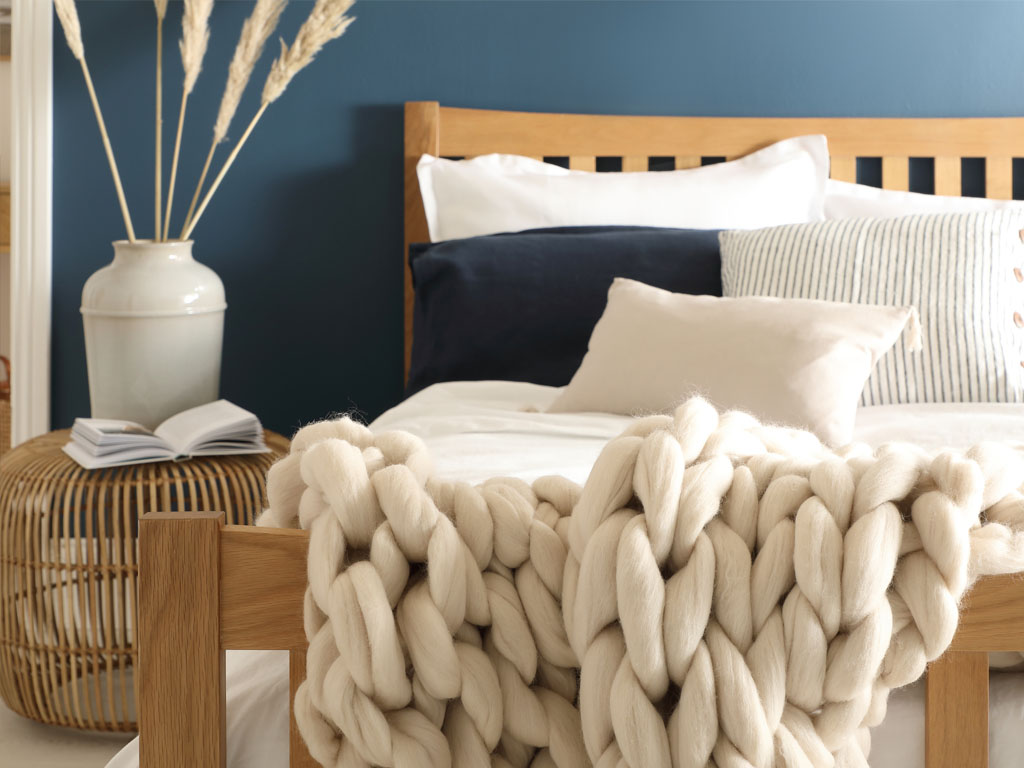 See: 10 Natural Bedroom Ideas to Bring the Outdoors In
Being at the coast is a very sensorial experience, so when designing and planning a contemporary coastal-inspired home, texture and organic elements are a central part of getting it right.
The main trick here is that it's not just about how these materials feel to the touch, but also how they look.
Linen, rattan and jute all have both visual and tactile texture, adding character and bringing nature indoors.
Including plants, such as dried seagrass also gives your room an organic feel – and sometimes, a bit of drama too."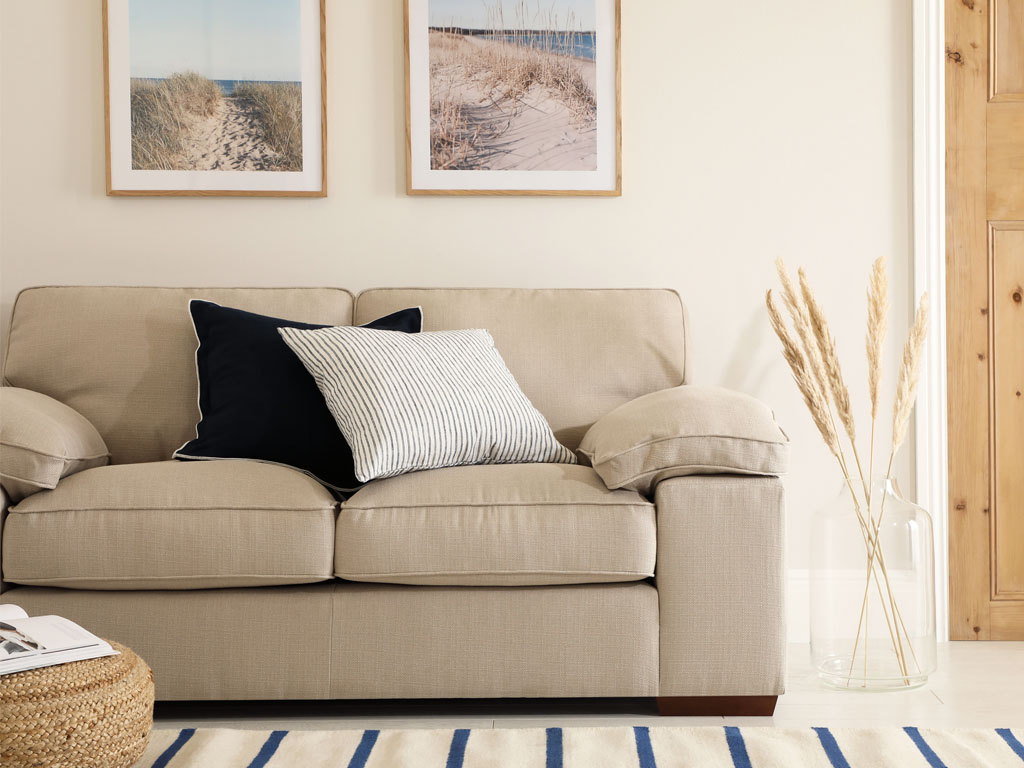 See: The Top Air Purifying Plants for Your Home
"There are many ways to do this: wooden chairs or a wicker pendant can immediately add a tropical feel to the dining room, while opting for linen in a sofa, or a bed, creates a naturally warm, welcoming mood.
The important thing is to make it feel natural, so if you're worried about overdoing it, it's best to start small and add decor and pieces that can be moved around."
---
Opt for a minimal layout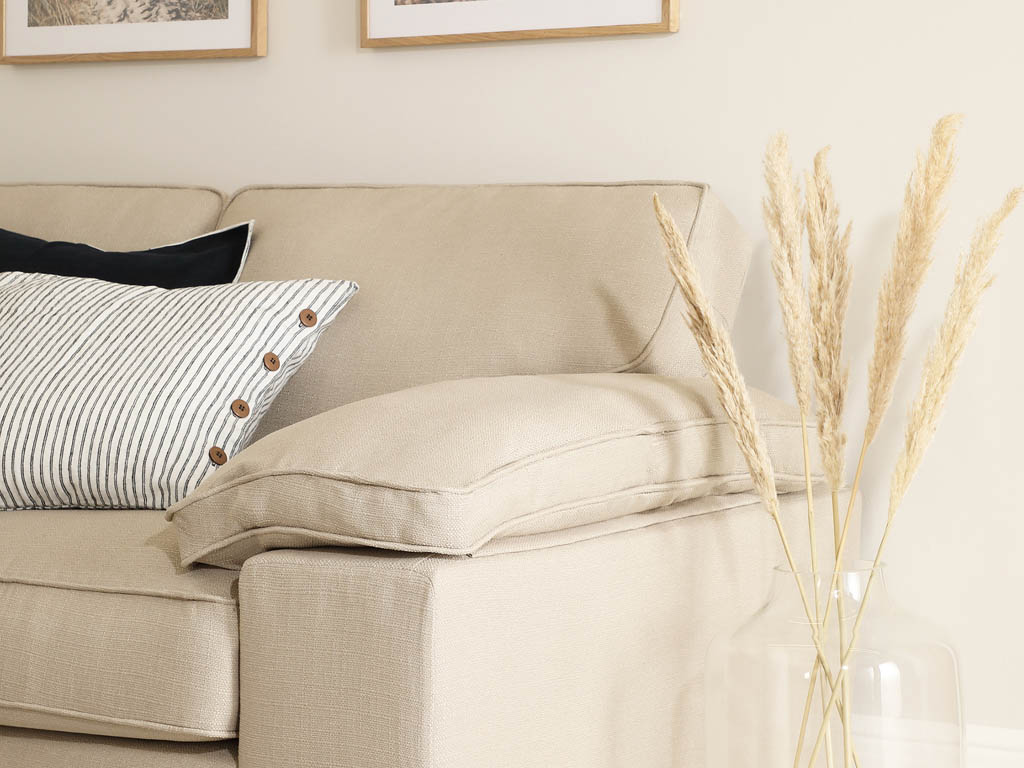 See: The 7 Essential Minimalist Interior Design Tips, According to an Interior Style Advisor
This look is all about recreating the zen and relaxation of being by the sea – so starting off with a clean, minimal layout provides a great palette to build on.
The main aim is to create a stylish space that is simultaneously unfussy and functional. So it's best for the flow of the room to be uncluttered, and as open plan as possible.
Design your room with the furniture at its centre, and then incorporate as much negative space as you can afford, so there's a sense of expansiveness and ease.
---
See: FLEXFORM Is the Outdoor Furniture Collection Blending Comfort with Durability
---
Choose furniture with simple lines and rustic finishes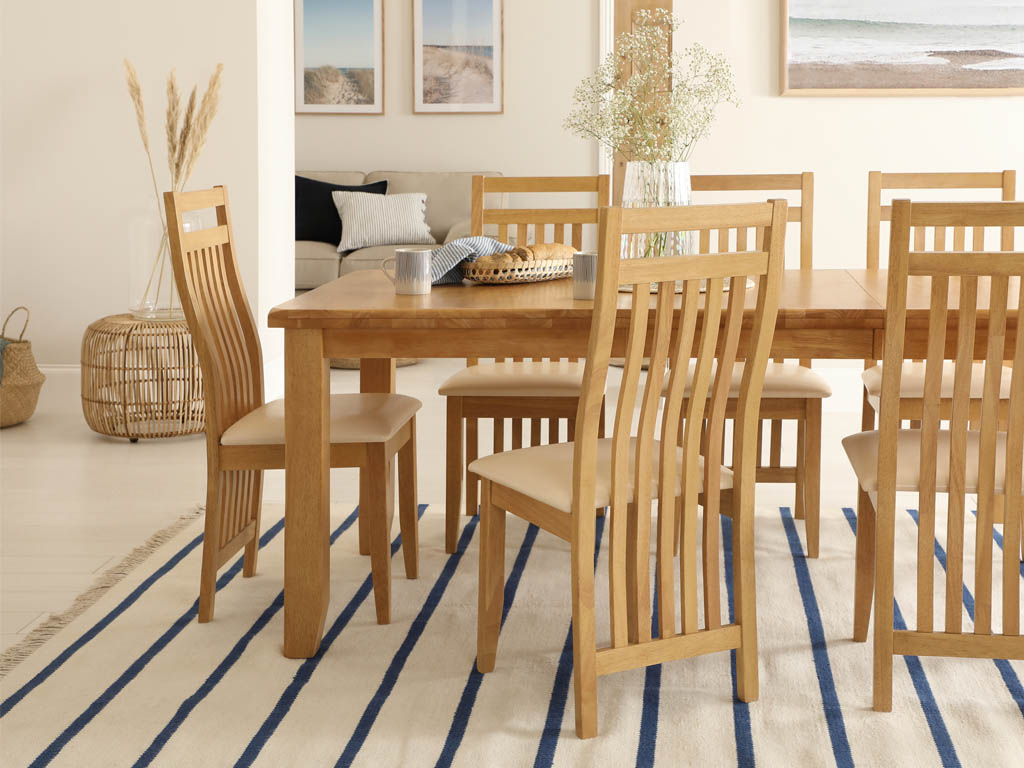 Begin by choosing a centrepiece for your space, whether it's a cosy sofa, a large bed or a dining table.
A few principles apply: look for simple lines and rustic finishes, and opt for lighter tones to create airiness and elegance. Light stained oak and off-white are particularly great choices here.
---
Use lighter tones (like off-white and light stained oak) to create airiness
We might not be able to enjoy the long days and bright light of summer year round, but we can do our best to maximise what we do have.
Light oak and white finishes are wonderful light diffusers, especially when they're the main furniture in the room. They're also good colours to use on the floor and ceilings, both of which are important – but often forgotten – when trying to attain that elusive sense of space and airiness.
Leave windows minimally covered to maximise natural light
Leave the windows minimally covered, or use translucent curtains in order to really get the most natural light into your home – and of course, there's always the tried and tested method of adding a mirror right opposite your largest window to amplify the light you do get.
---
See: This Modern Home Has the Dreamiest Touches of Nature
---
Experiment with deeper shades of blue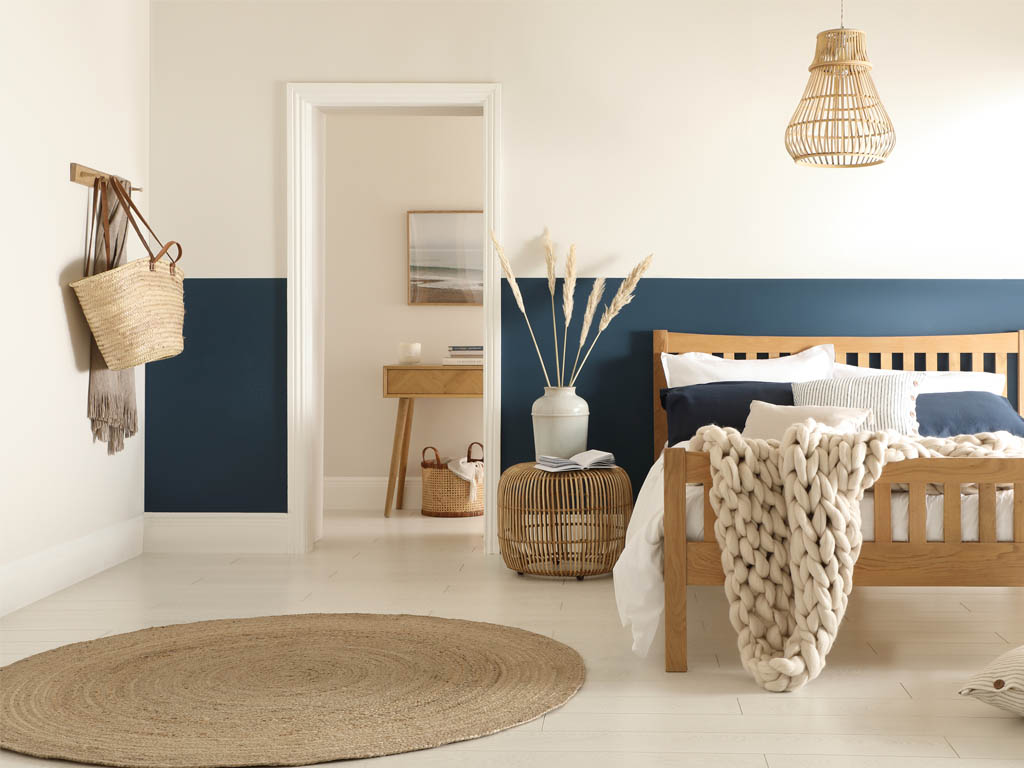 Blue and white have always been classic choices for beach decor, pairing beautifully to boot. Traditionally, the shades of choice have tended to be lighter blues like turquoise and aquamarine, but for a 2019 update, go for darker tones, like deep indigo and navy.
"We're really moving away from the brighter, pastel tones of past seasons, and looking for inspiration from the ocean.
Richer shades of blue with deeper undertones are a modern take on this look, creating a calm, contemporary space, especially when matched with creamy white tones.
---
Layer different shades of white and cream for bed linens and the sofa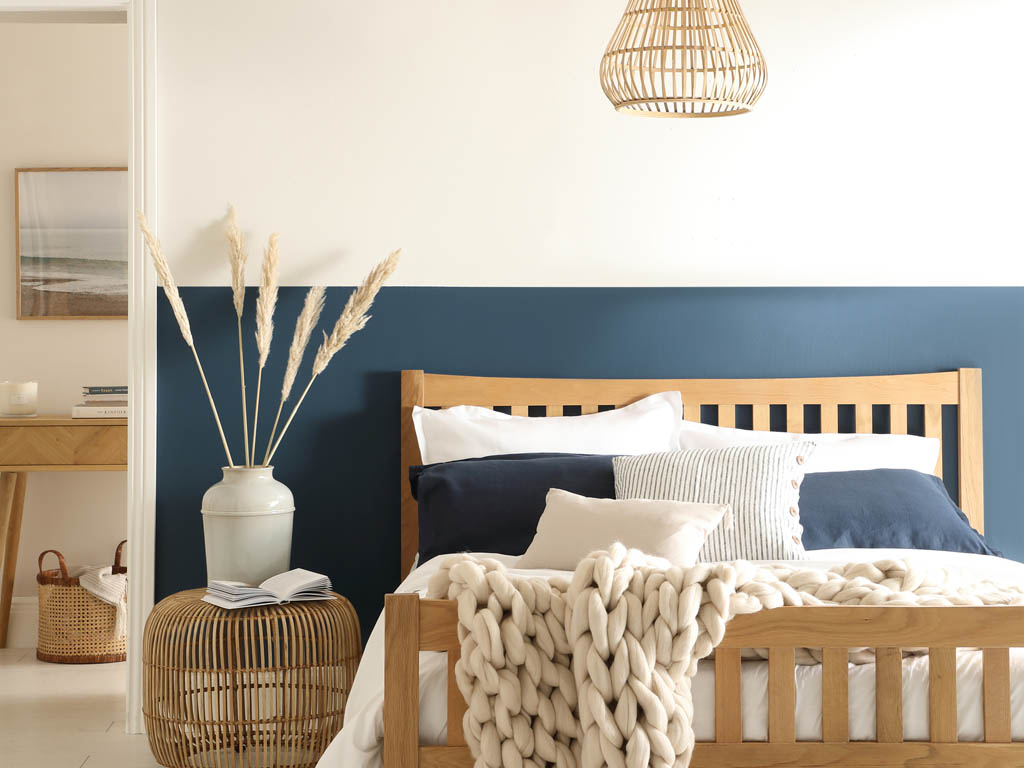 See: The Key to Creating The Perfect, Relaxing Bedroom? By Adding Navy Blue
"Layering is key here, so use different shades of white to create a luxurious, welcoming base, and then add pops of blue with pillows, throws, or a statement wall.
For example, a half painted wall that has sailor blue contrasted against crisp white has an understated naval vibe, and also creates a sense of airiness and height in the room – a bonus when working with space constraints.
---
Add rich shades of blue in the form of pillows, throws or placemats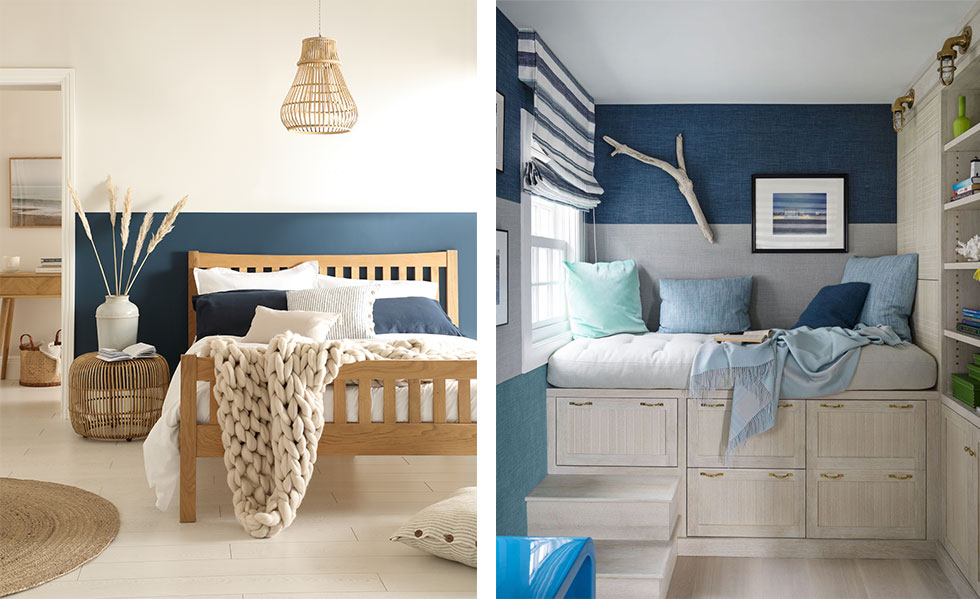 To avoid a space that looks flat, use different shades of white and cream to create a luxurious, welcoming base (for instance, with bed linens or when selecting a sofa).
Then add rich shades of blue for a calming, ocean-based palette. This can be in the form of pillows, chunky knits or placemats, and even the choice of paint!
---
Play with updated prints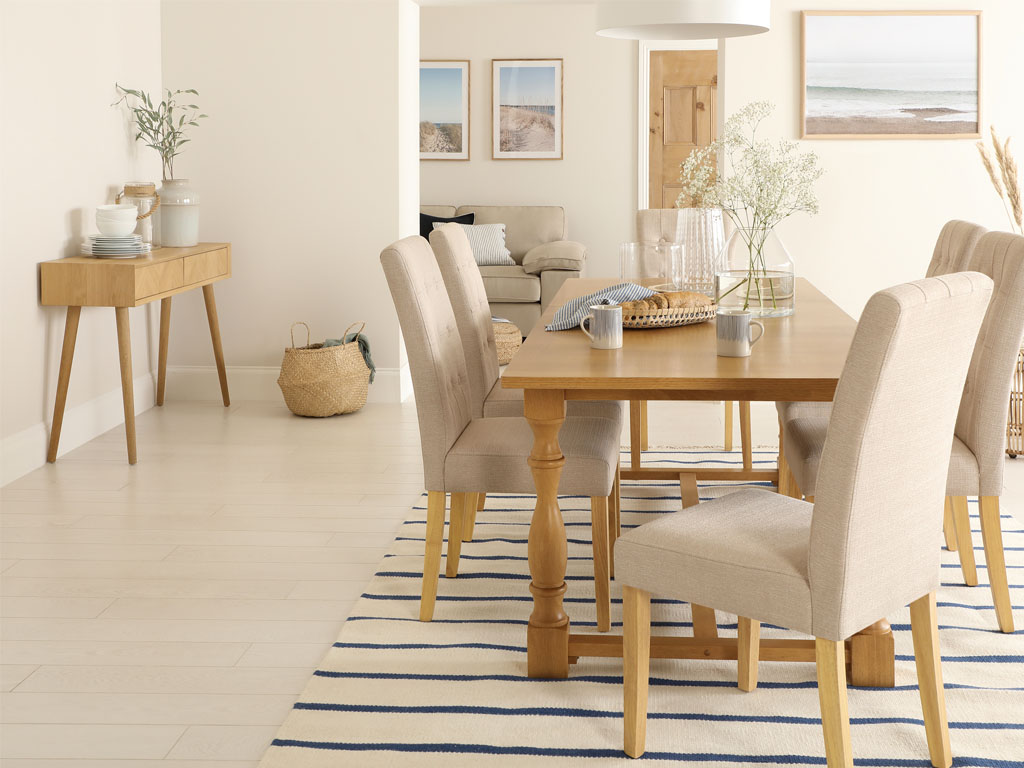 See: Here's How You Can Achieve a Summer Feel In Your Space Inspired by This Mediterranean Themed Living Room
With a simple colour scheme, injecting classic prints (with an updated twist) can immediately evoke summer – particularly a summer by the beach.
Let's start with stripes: they're a classic for a reason, and will easily fit into a contemporary beach-inspired home, especially in navy and white.
Incorporating this print in different rooms can create cohesion, and brings the theme together without being overwhelming.
For instance, you can have striped cushions in the living room, and a rug in the dining room, creating a subtle tie-in.
---
DIY a playful tie dye print for added summer holiday vibes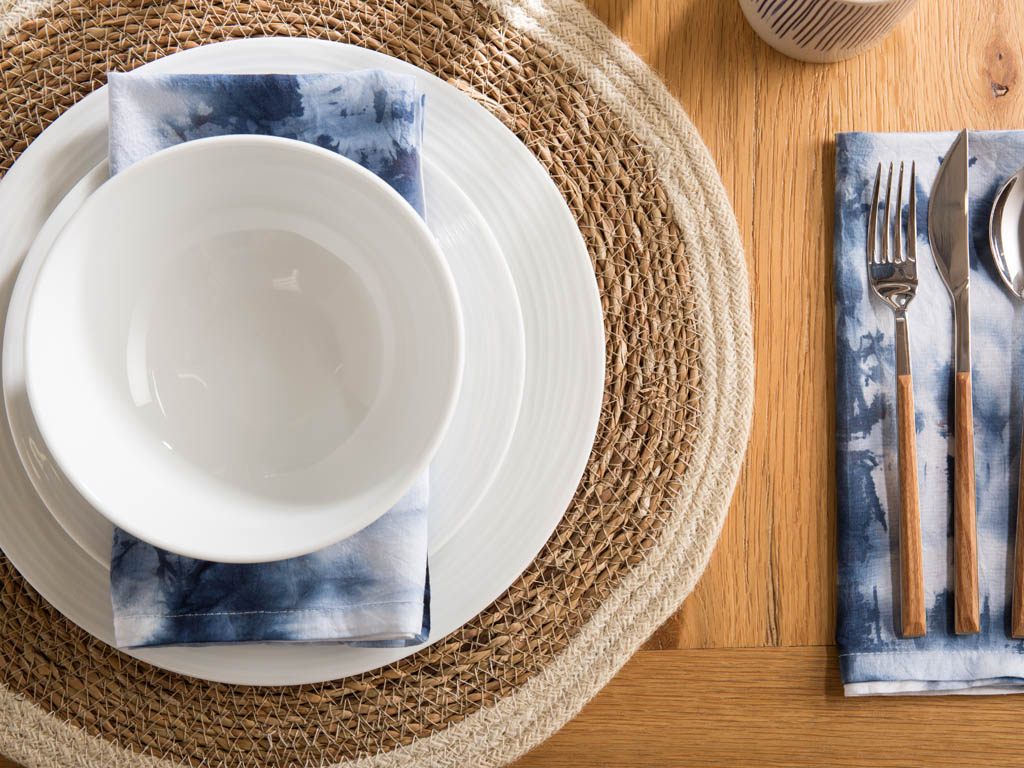 Another print associated with summer is tie dye. But we're not talking about 60s psychedelia – instead it's all about the subtler charms of shibori, an ancient Japanese dyeing technique.
Shibori's distinctive indigo patterns have the carefree look and feel of tie dye, but with a contemporary, chic twist – try using it for a playful print in the living room, or as fun, elegant dining napkins and placemats.
See: IKEA Has Launched the Dreamiest Home Range Made from Natural Resources
Follow Inspiralist on Facebook and Pinterest for all your eco-friendly lifestyle and sustainable home decorating ideas.
Sign up to the weekly Inspiralist newsletter and get the top stories delivered straight to your inbox.
Sign Up