Stop your workspace from becoming overrun by too many small, inanimate objects by adding one of these minimalist desk tidies from one of the UK's preminiant luxury furniture designers.
A clean and tidy workspace not only helps you feel comfortable while you are busy working, it also encourages you to be more productive. These new desk tidies from Jasper Morrison are perfect additions to any workspace or home office.
The British designer has partnered with renowned Swiss furniture producers Vitra to develop a collection of helpful desk tidies that will rid your workspace of clutter, and also create a perfect minimalist feel when you are working.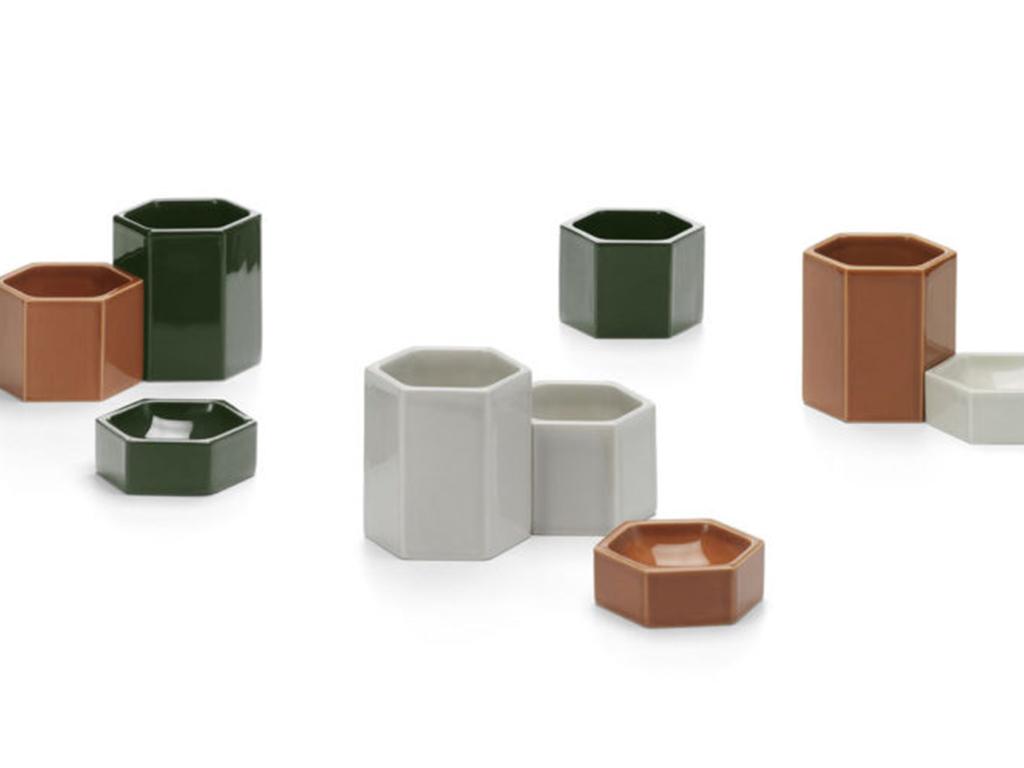 The Hexagonal Collection
Infusing proportion and shape, Morrison designed the hexagonal containers to hold pens and pencils, rulers, rubber bands, paper clips, and all the other tiny bits and pieces that seem to never have a home at your desk.
The compact containers, which are ceramic, come in three heights and feature six sides – allowing them to be neatly arranged together in any number of configurations on your office or home desk.
The containers come as sets of three and are available in three colors – dark green, rusty orange, or light grey.
Each set is priced at £89 each at Vitra.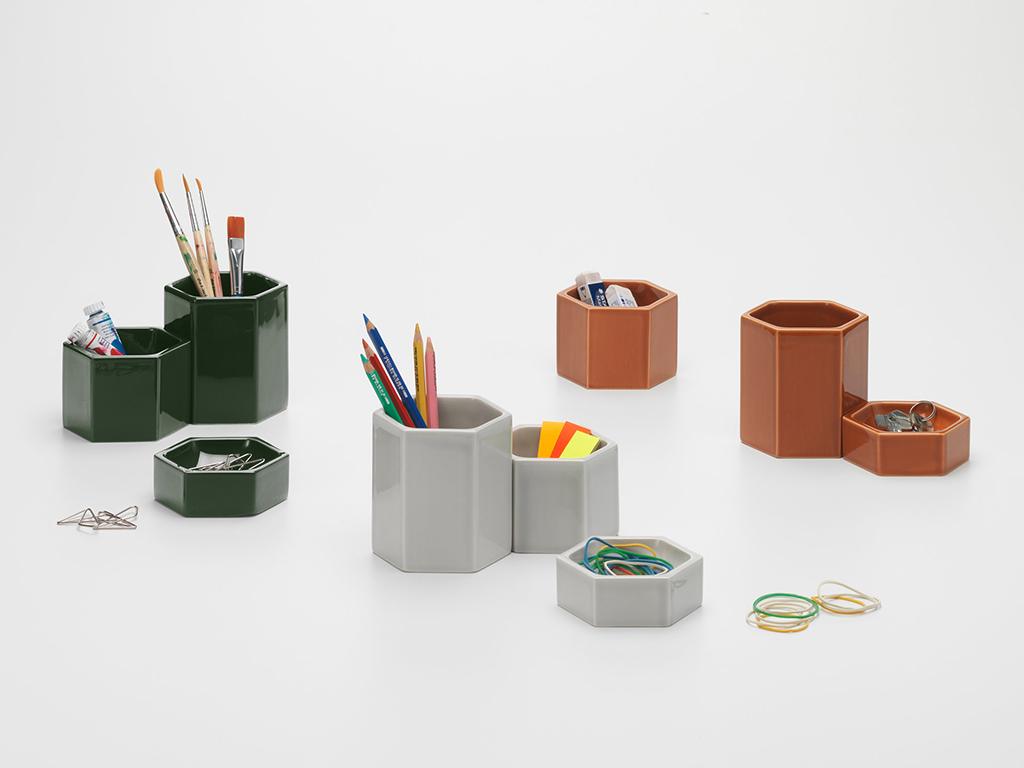 For more home workspace inspiration visit our home office ideas.
Follow Inspiralist on Facebook and Pinterest for all your eco-friendly lifestyle and sustainable home decorating ideas.
Sign up to the weekly Inspiralist newsletter and get the top stories delivered straight to your inbox.
Sign Up