Gothic style doesn't always equal full on black and antiquated Victorian style; modern gothic interiors sees moody glamour pair perfectly with chic, updated styling concepts.
If your inner modern witch is a'calling, these delightful decor ideas are simply enchanting.
See: 21 Chic + Stylishly Modern Halloween Decor Ideas
Velvet touches
Plush velvet immediately creates warmth in a room that's perfect for cooler autumn and winter months but it also lends itself well to modern gothic interiors.
Go for shades of deep plum or berry red to add just the right amount of muted colour and bring in that feeling of Victorian glamour in style.
---
Stained glass
Stained glass decor may remind you of churches or old Victorian houses but it's interestingly making quite a comeback in the here and the now.
An easy way to bring the trend into your home is via your accessories such as tea light holders that'll create a modern witch vibe in an instant.
---
Celestial style
Celestial style has only been rising in popularity and is the perfect way to add a chic edge to modern gothic interiors.
There's so many ways to incorporate it: from lamps and plant holders to wall hangings.
---
Include Pop Culture References
Whether you love Harry Potter or have a major crush on Siouxsie Sioux, including your own favourite pop culture references in a room brings personality and helps you feel right at home.
A great budget idea for music fans is to buy yourself a simple frame – IKEA RIBBA is ideal – and create a collage of all your concert tickets.
Alternatively, seek out old concert posters. It's a great way to bring an interesting edge to your interiors, giving a new lease of life to forgotten pieces of the past.
---
Consider Dark Florals
A great way to modernise black and brighten it up without going overboard is by using dark florals. Shades of purple, deep pink and even grey can create a sultry mood palette in any room.
---
See: Cosy Home Interiors: A Chic Guide to Cosifying Your Home This Season
---
opt for black in unexpected rooms
In the kitchen and bathroom, dark cabinets and fittings have been making real waves. You can create some real Gothic glamour with a black bathroom or combine it with a clashing colour instead if you're afraid of too much dark.
It's unexpected, very modern and adds a lot of drama to the room.
---
Embrace White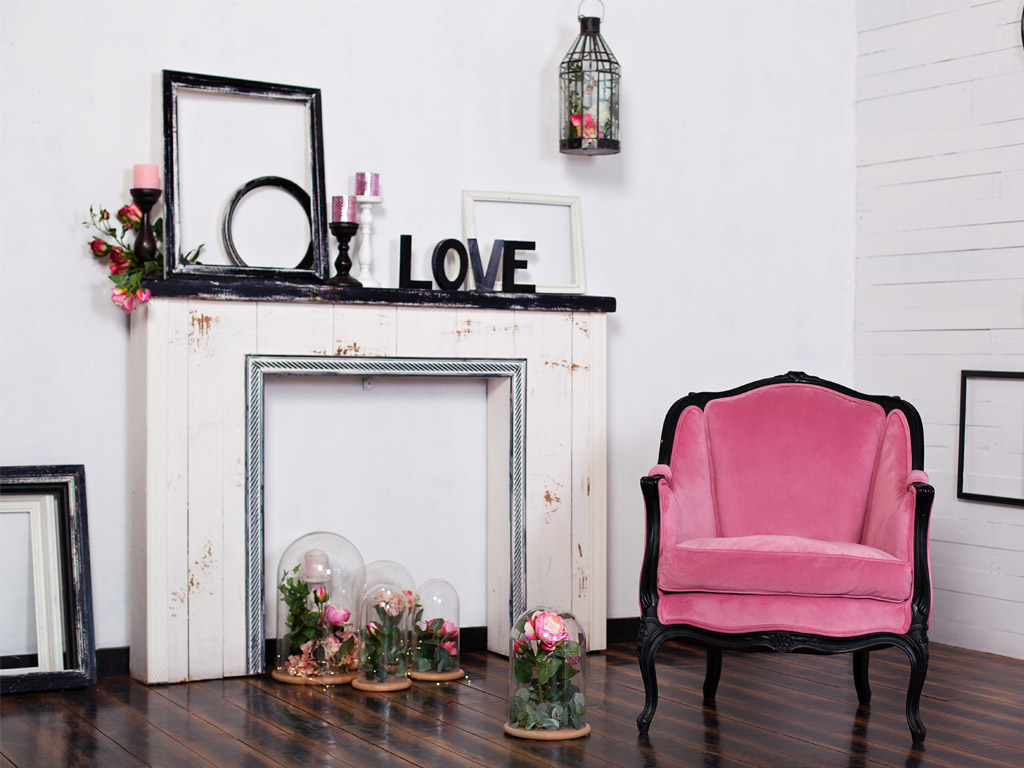 Yes, really. You can still create interesting modern gothic interiors using white. Opt for quirky accessories with interesting shapes and pair with bright pops of colour.
Romantic pink can add an unexpected twist, while a birdcage and candelabra brings a little personality to the room that wouldn't look out of place in a Tim Burton movie.
---
bold Wallpaper
If you're feeling brave, why not opt for bold wallpaper with dark themes?
You can always lighten the tone and modernise it by incorporating metallic touches in your home accessories or opt for lighter grey furniture to complement.
---
incorporate art into your Home Accessories
Show off your creativity with a spot of dark art carried through your home accessories.
Both Etsy and Redbubble are great places to find unusual printed scatter cushions and tapestries created by independent artists.
Sign up to the weekly Inspiralist newsletter and get the top stories delivered straight to your inbox.
Sign Up