When it comes to keeping your work desk clutter free it is often a constant losing battle, but we might have found a long awaited solution for those who struggle maintaining that perfect hub of productivity.
Your desk is where you spend the vast majority of your day, but it is often a tough ask to always keep impeccably clean, even when you follow suggestions from Marie Kondo. With paper, files, food, mugs and other work-related clutter, a clean desk is hard thing to maintain.
Those untidy desk issues could now be a thing of the past courtesy of Re:ease, a modular desk organiser housing 11 different functional elements.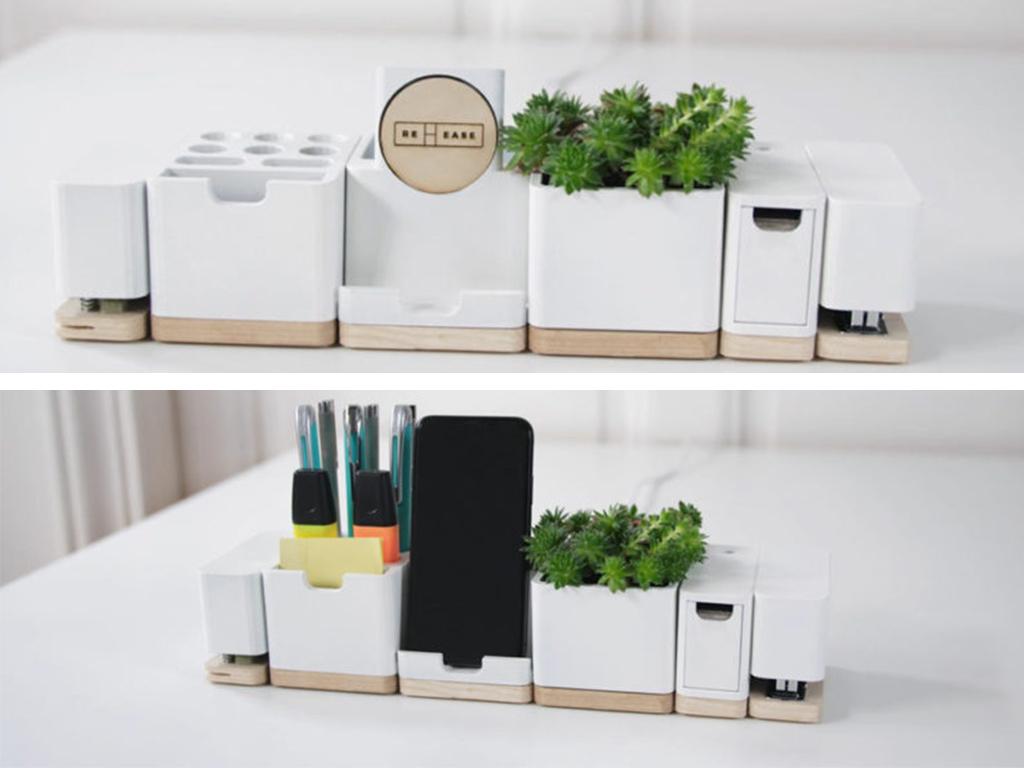 What is included?
Re:ease founders Marc Stüber, and engineer Laurent Hartmann, set out to redefine how to organise desks, reduce desktop distractions and release workstations from unnecessary junk by creating a clean, minimalist inspired multifunctional organiser.
The 11-piece organiser features a hole punch, stapler, pen holder, wireless charge station with extra storage, two USB plugs, plant pot, pencil sharpener, and tape dispenser.
Each component can be used separately or connected together in any configuration with the help of small magnets.
The Re:ease organiser comes with environmentally friendly ash wood bases paired with durable synthetic tops for a clean and crisp look. The set can also come with hand-crafted concrete bases to ensure each element does not slide around the desk.
Re:ease are looking for backers to help reach their £13,179 goal to begin a full-scale manufacturing process. For more information visit the Re:ease kickstarter campaign.
Follow Inspiralist on Facebook and Pinterest for all your eco-friendly lifestyle and sustainable home decorating ideas.
Sign up to the weekly Inspiralist newsletter and get the top stories delivered straight to your inbox.
Sign Up