With spring and summer just around the corner, for some it's the time of year to start planning the next family camping trip – which has become a whole lot easier thanks an amazing new self-inflating caravan.
Camping with friends or family is an experience like no other. Nothing beats being in the great outdoors, enjoying nature to the fullest. However, sometimes it can be tough finding a comfortable place the entire family are happy with for the night.
Those complaints and worries about family members being uncomfortable will be a thing of the past thanks to this revolutionary inflatable caravan from OPUS which can transform from a compact aluminum box into a full-size camper suitable for up to six people to relax in.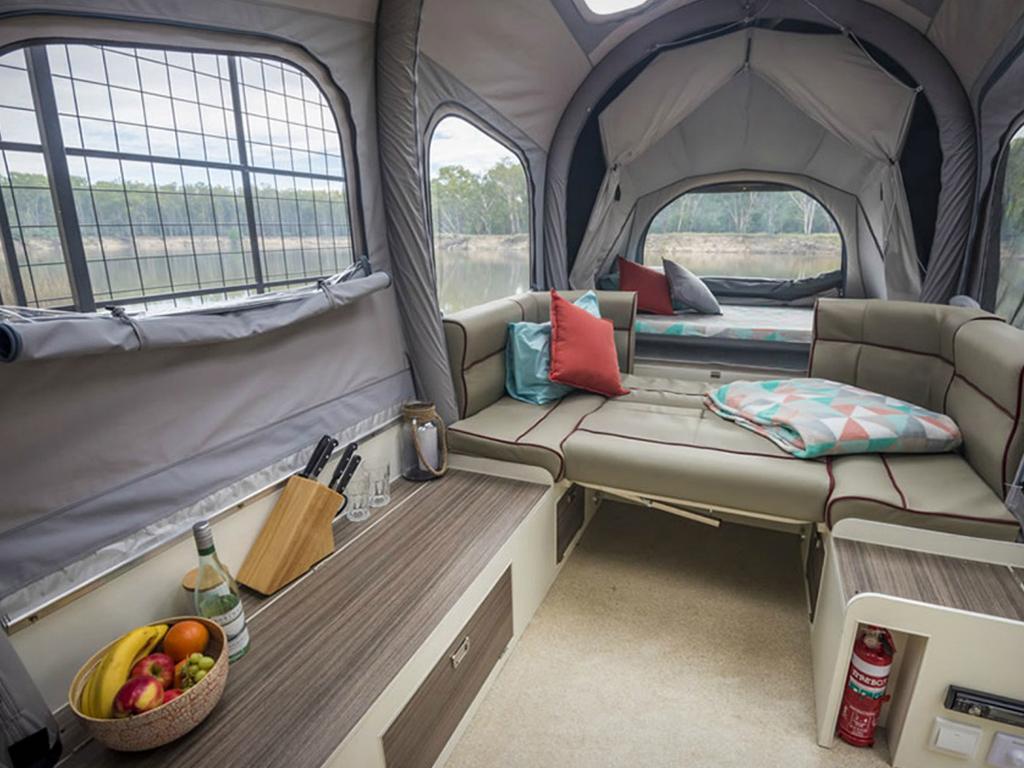 How It Works
The camper expands to eight feet tall and 121 square feet in total, meaning it can house pretty much everything your family needs for your next outdoor adventure.
Inside the camper, you'll find room for a dinette, a couch, two double beds, a portable toilet, a sink, a stove, and a small fridge.
The system can also be set up with running water, electric heat, and an air conditioner to ensure maximum comfort.
Just about any car can tow the trailer, with no fancy equipment, certifications, or towing systems required. It also features a rack system on top to keep all your gear secure, including bikes, kayaks, boats, and more. While on the move, all of the appliances and furniture can be safely stored under the floor.
The Air Opus Caravan is priced from £15,995 to £18,995 and are available to order online at OPUS.
For more outdoor inspiration visit our tree house holiday ideas.
Follow Inspiralist on Facebook and Pinterest for all your eco-friendly lifestyle and sustainable home decorating ideas.
Sign up to the weekly Inspiralist newsletter and get the top stories delivered straight to your inbox.
Sign Up