Finding space for a sofa bed in small homes is often tricky, but we might have found something perfect for those looking for an extra-bed without sacrificing any precious living space.
Not having a dedicated guest room, or space for an extra bed, often means hosting friends or family for an overnight is out of the question, unless they are willing to sleep uncomfortably on the floor.
That awkward arrangement will be a thing of the past courtesy of this Ottoman Fip sofa bed from Made.com.
The stylish seat is not similar to your usual sofa bed options, this ottoman actually adds a nice, simple aesthetic to any room—while also being super handy as a place for your guests to crash.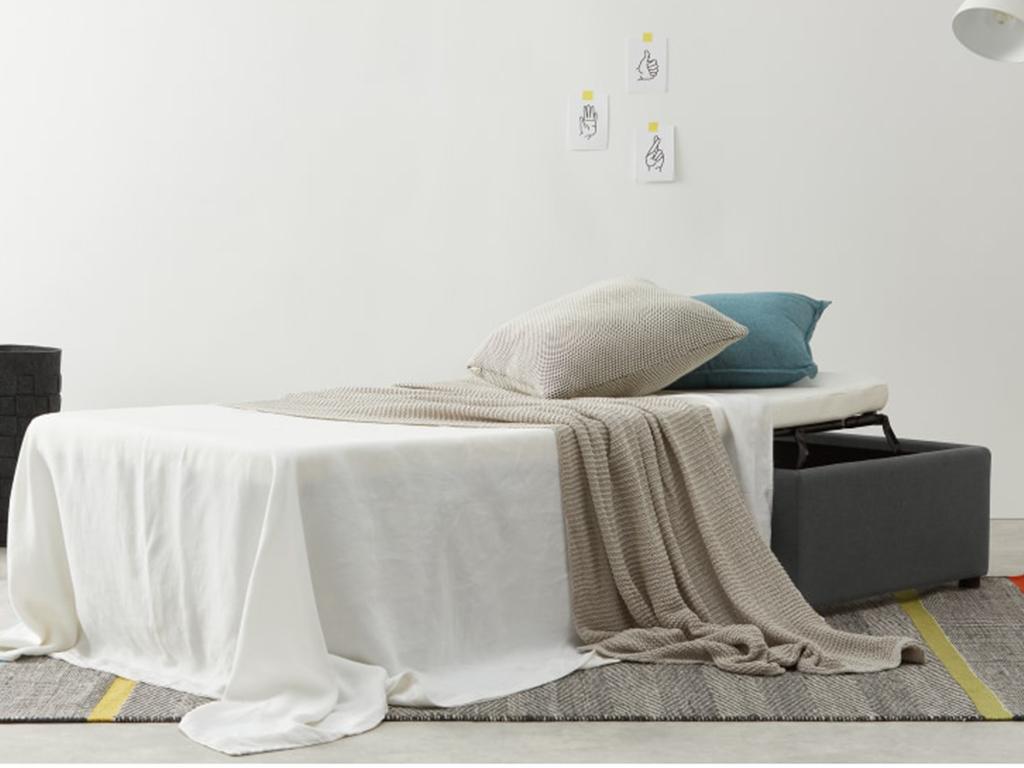 The Fip Ottoman
The glory of this ottoman sofa bed is in its simplicity.
It sits similar to a stylish piece of furniture you would already have in your living room, and no one would ever guess it doubles as a comfortable bed. Not to mention, it provides extra seating or a place to prop your legs, which is always appreciated, in smaller spaces.
The Fip Ottoman is priced at £299 and is available in either Sterling Grey and Aegean Blue. It transforms from a 100cm x 73cm to a cosy 211cm x 73 single bed and is made from polyester and stuffed with foam to provide extra comfort.
The ottoman sofa bed would be ideal to keep in a basement for sleepovers, or at a holiday home to allow for more sleeping space.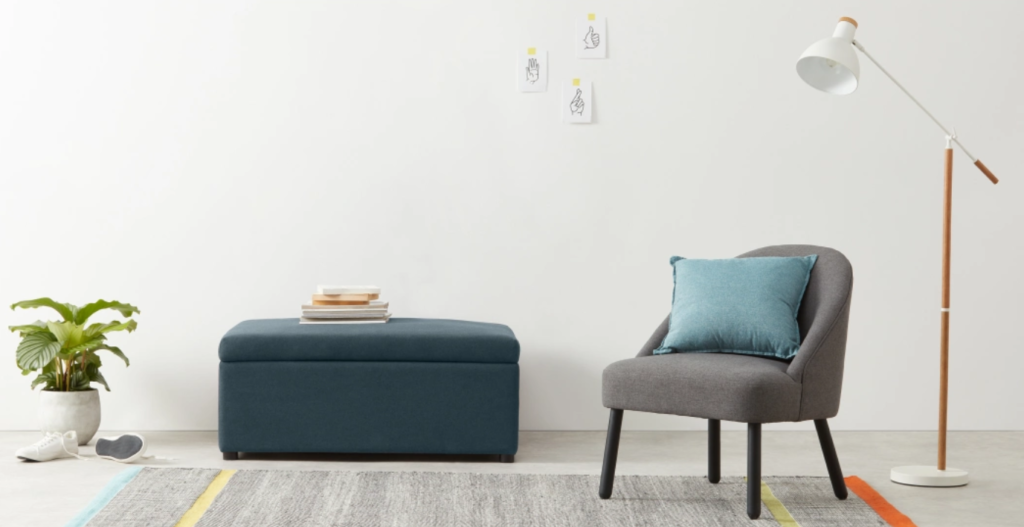 It can also help those living in a big city with a small apartment. The single bed ottoman transforms into is a much simpler option for those out-of-town guests who need somewhere to sleep that is not an air mattress, floor or the couch.
For more information on the Ottoman Fip sofa bed visit Made.com
If you would like to win one of these game-changing sofa beds for yourself, head over to our Competitions page to enter!
Follow Inspiralist on Facebook and Pinterest for all your eco-friendly lifestyle and sustainable home decorating ideas.
Sign up to the weekly Inspiralist newsletter and get the top stories delivered straight to your inbox.
Sign Up