It might be the influence of Instagram in our lives or perhaps it's a desire to add something truly to unique to the home, but pink houseplants are taking off in a big way.
It's easy to see why: adding a touch of pink to your home adds a colour pop that's sure to make you smile, plus it's just so friendly looking for guests to appreciate in your home.
If you want to know exactly which ones to include in your room that's sure to light up the social sphere, just take your pick from this stunning selection of blooms for everyone to enjoy.
See: Get Green-Fingered Inspiration With the 10 Best Gardening Instagram Accounts
Begonia SILVER LIMBO
As the name silver suggests in the name, Begonia is so Instagram-worthy because of its unique 'metallic' look but it can also have a pink tinge to the leaves.
Get the look |  Begonia Rex House Plant, £15
---
Pink CHRYSANTHEMUM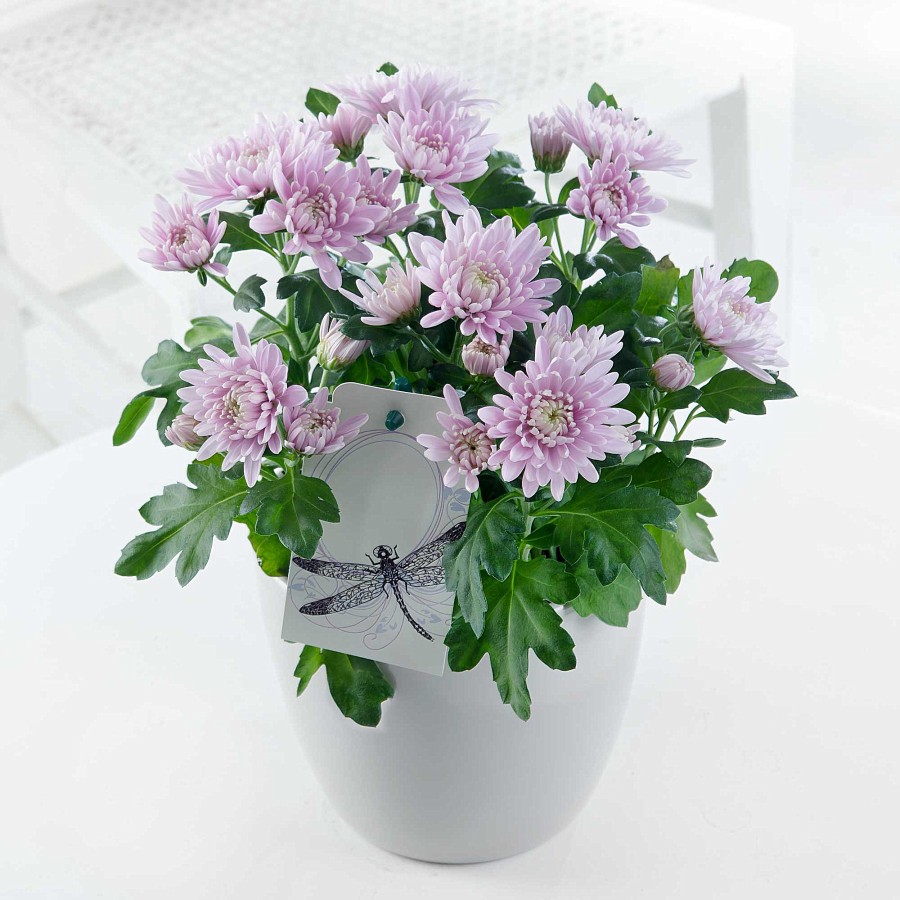 Symbolising optimism and joy, it's no wonder chrysanthemums are a popular choice in any room. They also make for a perfect gift for any plant lover.
Get the look |  Charming Chrysanthemum, Flying Flowers, £16.99. 
---
SEE: This New Plant Pot Aims to Keep Your Plants Alive for Longer than Ever
---
inch plant  (Tradescantia)
This one likes to crop up on Instagram and for good reason: it just looks so stunning. Tradescantia can have an almost dreamlike quality to it, with this trailing species featuring both pink and green leaves.
Get the look |  Transcantia Spiderwort Plant, Bakker, £17.50
---
See: These Low Maintenance Garden Shrubs Are Perfect for Patios
---
Chinese Evergreen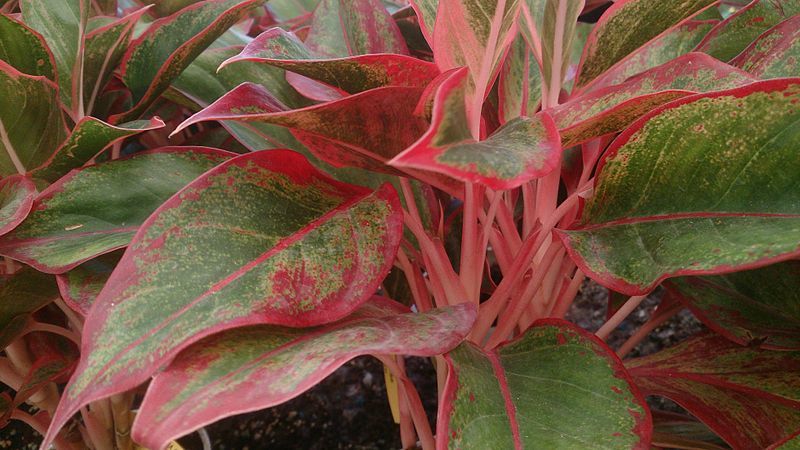 For a gorgeous pink houseplant, look no further than the Chinese Evergreen. Not only is it a brilliant idea for a houseplant, it's also a top air-purifying plant for the home that's also relatively hard to kill.
Get the look | Chinese Evergreen, Hortology, £14.99
---
See: The Top Air Purifying Plants for Your Home
---
Topiary Azalea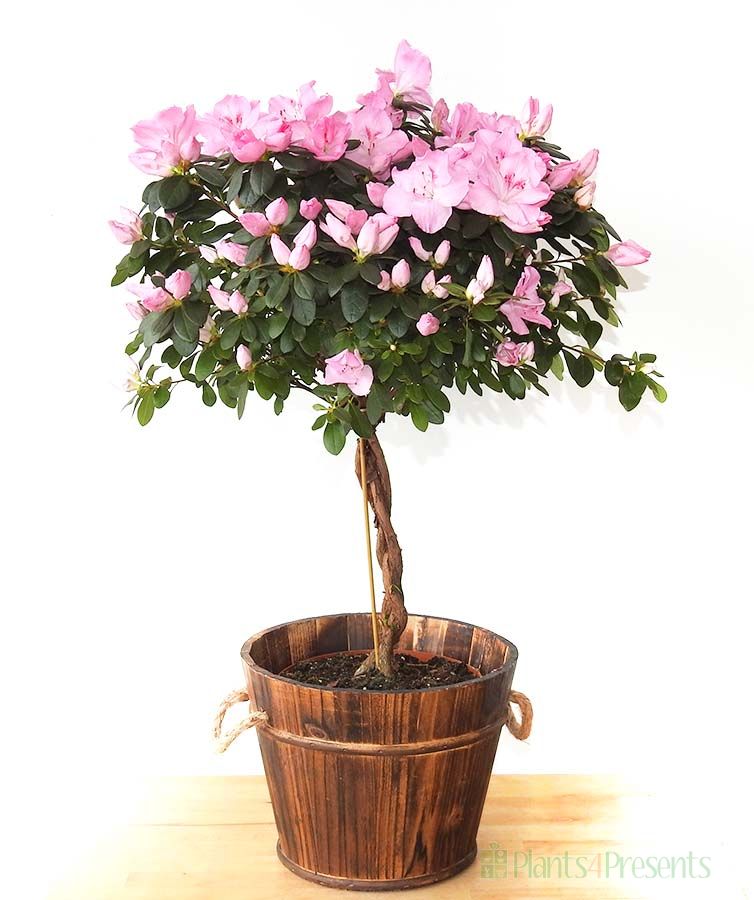 Add a splash of baby pink to a room with this gorgeous pink houseplant. Clipped into a neat lollipop shape, they make a lovely feature in a bright cool room.
Get the look |  Topiary Azalea, Plants4Presents, £47
---
Echeverias
Possibly more of a purple houseplant than pink, the picturesque Echeverias is nevertheless a beautiful addition to your home. It's also easy to care for too and can be planted outside in warmer months.
Get the look | Echverias, Gardening Express, £5.99
---
See: The Best Artificial Plants to Buy for Your Home
---
Variegated rubber tree
Prized for its luscious foliage, this beautiful ornamental houseplant is very easy to grow. It generally features green leaves but with a white/soft pink margin that makes it perfect for taking #nofilter snaps of.
Get the look |  Rubber Plant Tineke, Gardens4You, £7.95
---
Calathea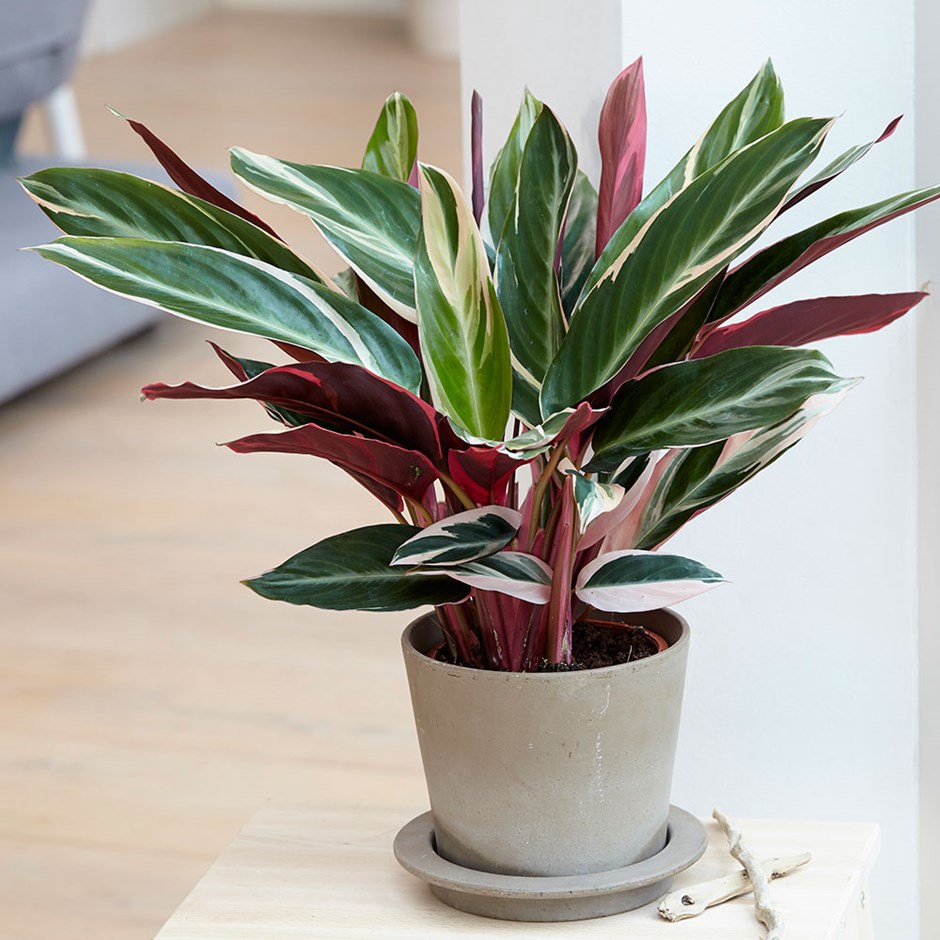 The upper leaf surface of this decorative houseplant may be a glossy green, but  underneath there's a charming bright raspberry pink.
The perfect time to take a dream snap of this beauty is as new leaves emerge in a tight scroll before gradually unfurling.
Get the look | Calathea, Crocus, £15.99
---
See: Herb Garden Ideas That'll Make Sure You a Never Short of a Garnish or Seasoning
---
Pink Synogonium
Also known as the the arrowhead plant, the American evergreen, five fingers or nephthytis, this plant has beautiful leaves that are tinged with pink.
It's also fairly easy to care for, preferring to sit on a pot on a tray of damp gravel or pebbles.
Get the look | Pink Synogonium, Perfect Plants, £4.99
Follow Inspiralist on Facebook and Pinterest for all your eco-friendly lifestyle and sustainable home decorating ideas.
Sign up to the weekly Inspiralist newsletter and get the top stories delivered straight to your inbox.
Sign Up