After thousands of hours worth of research and development, Rise & Fall believe they have created the most comfortable, sustainable, and luxury bedding range on the market today.
The sustainably-focused and eco-friendly linen producers offer a unique collection of comfortable linen containing the world's finest fibres, the perfect thread count,  is highly breathable, and are incredibly affordable – they even offer a 100 night free trial.
See: This Application Will Help Hapless Plant Parents Keep Their Succulents Alive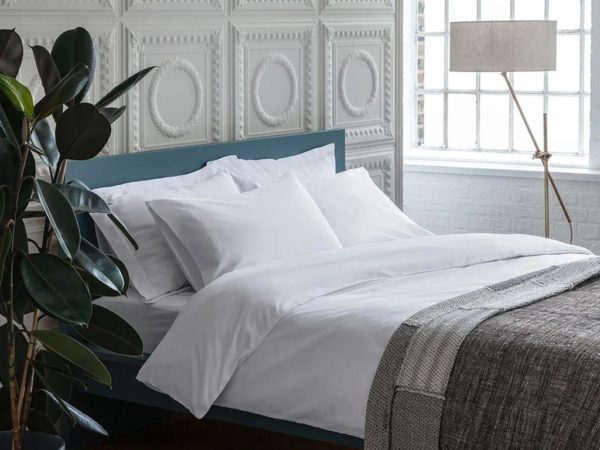 See: Add Comfort and Remove Stress with These Biodegradable Weighted Blankets
Rise & Fall aim to provide homes with the ultimate luxury when it comes to bedding, without any of those typical eye – watering price tags.
The company went to extraordinary lengths to understand every aspect of the supply chain. From start to finish, they wanted to make sure they were making high quality, luxury, cosy, and most importantly, 100 per cent sustainable sheets.
Focusing on producing quality and eco-friendly products, Rise & Fall have crafted a collection of bedding unlike any on the market. Guaranteeing, that from farm to factory, their sheets are exactly what you need to get a good nights sleep.
The innovative bedroom company offer a range of linen options, suitable for every home and taste. From bedding sets featuring a duvet, a pair of pillow cases and a mattress sheet, to single pillow and linen sets. The Rise & Fall collection has something for every bedroom.
Each set also comes in a range of colours, white, sage, grey, and chalk.
View the entire Rise and Fall bed linen collection at Rise & Fall online.
Prices for the Rise and Fall bed linen collection range from £25 for a luxury pillow case set to £115 for linen sets. All are available to order from Rise & Fall online.
For more information on the Rise and Fall bed linen collection visit Rise & Fall online.
Follow Inspiralist on Facebook and Pinterest for all your eco-friendly lifestyle and sustainable home decorating ideas.
Sign up to the weekly Inspiralist newsletter and get the top stories delivered straight to your inbox.
Sign Up